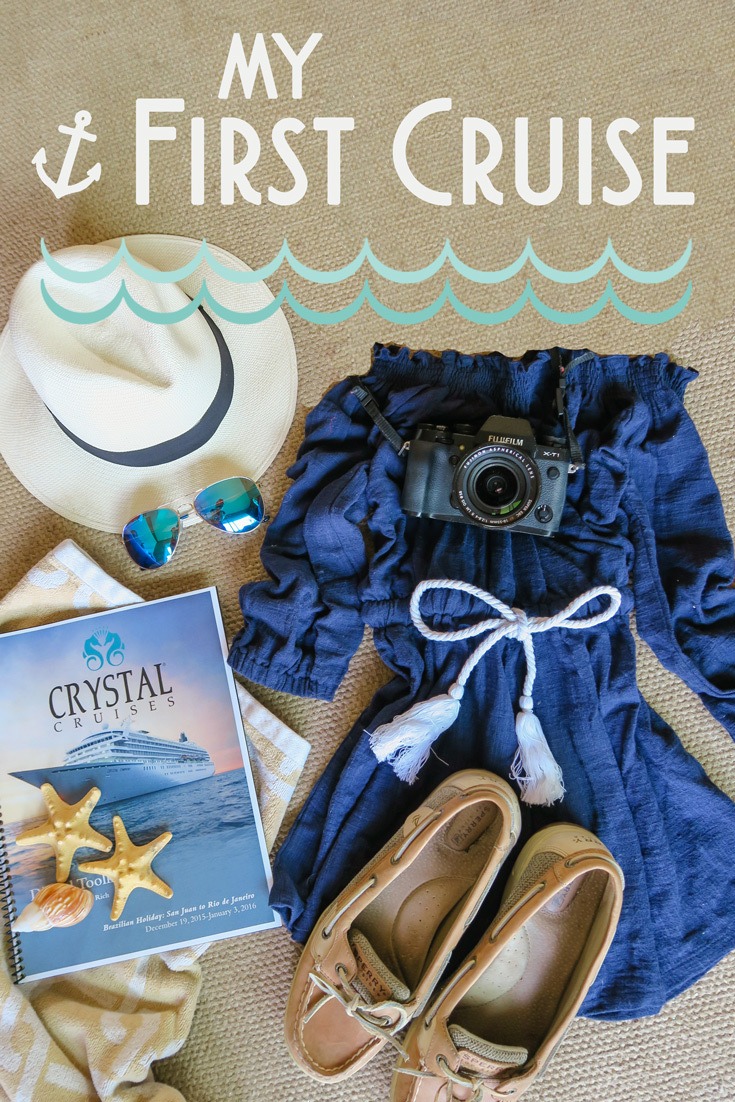 As some of you might already know, I've traveled the world pretty extensively, but have yet to go on a cruise. Throughout my travels, a cruise wasn't something I was super eager to do. I'm the typical "wanderlust" that hates sitting still and hardly ever follows a set plan.
But, for more than a few reasons, a cruise is the perfect way for me to travel into the New Year.
2015 has been a busy year. I spent nearly 8 months traveling. Unpacking fully, maybe once or twice before packing again for the next trip. I also brought my assistant on full-time to keep up with the business. Both of us putting in over 40 hours each- and mostly, working on the road.
While this isn't a cry for pity – I am absolutely grateful for the life I live, being a freelancer and owning my own business, and the opportunities I have – but, I need a vacation. A couple of weeks to be still, to focus on being present and to find routine in my life again.
It's funny the things you miss when you travel so much. A familiar barista; your favorite yoga class on Monday nights; a day sat in pajamas binge watching a new HBO series.
A cruise is exactly what I need right now.

My First Cruise with Crystal Cruises
I leave next week for the 15-day Brazilian Holiday cruise with Crystal Cruises. After departing Puerto Rico, we'll be cruising to Trinidad and Tobago and French Guiana for a tropical Christmas, before arriving in Brazil and spending New Year's Eve on the beach in Rio.
Crystal Cruises is often referred to as the #1 luxury cruise line in the world. Travel + Leisure and Condé Nast Traveler have awarded Crystal Cruises with the title "World's Best Cruise Line" each year for nearly a decade.
That's some serious recognition.

What I'm Most Excited For
Unpacking and hanging up my clothes for two whole weeks (in a deluxe stateroom with verandah)
Daily pilates, yoga and body sculpt classes (I don't know the last time I could take an exercise class every day!)
Gourmet food and premium wines (did I mention it's entirely all inclusive?! Bring on the vino!)
Pampering at the spa & salon and relaxation poolside
Shore Excursions (including scuba diving in Scarborough, Trinidad and Tobago!)
Magic Castle® at Sea (aka entertainment and classes with magicians, mentalists and ventriloquists)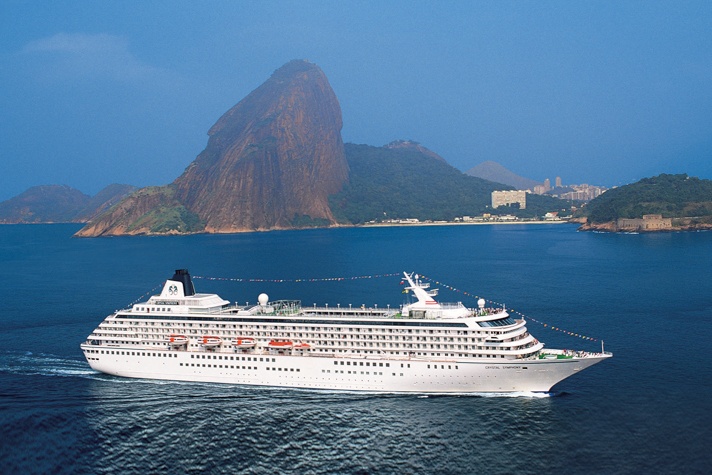 Traveling to My 50th Country
Aside from all the excitement onboard the ship, I'll also be traveling to my 50th country on this trip. Technically, I'll have traveled to 43 out of 193 United Nations member countries.
But, for those seeking to travel to "every" country and territory in the world, the Traveler's Century Club's list is the official list of world travelers. On that list, I'll have traveled to 53 out of 324 countries & territories after this trip!
My goal in travel is never about how many places I see in this lifetime, but about the quality of my experiences. However, it's a big milestone to celebrate!
Here's a breakdown of the countries we'll be visiting and how the two different lists rank:
United Nations Countries
Puerto Rico
42. Trinidad and Tobago
French Guiana
43. Brazil
Traveler's Century Club
50. Puerto Rico
51. Trinidad and Tobago
52. French Guiana
53. Brazil

Travel Companion
I'm bringing my mom. It's her first trip abroad. Ever.
And now, for the biggest, most personal and most exciting announcement for this whole trip: I get to share it with my maker!
My mom is one of the hardest working and most caring people I know. She has also been my biggest support system throughout my life and especially since becoming a travel blogger.
Yet, she's never actually traveled internationally.
Despite having personally traveled (a lot), the biggest trip we ever took as a family was a road trip to Utah. When I was 10. We spent all of our vacations outdoors, in tents and on road trips. But, at some point, we just stopped traveling altogether.
I discovered travel in college, but my mom discovered excuses. You'd think as a travel blogger, I could convince the most important person in my life that travel doesn't have to be scary, expensive or hold you back from your career. SO, after all these years, I'm finally taking matters into my own hands 😉

I couldn't be more excited for this trip and to share the experience day by day with everyone! I'll be taking over the Crystal Cruises Instagram from December 19th – January 3rd, so be sure to give them a follow and make sure you're also following The Blonde Abroad on Instagram for updates on our adventure.
Do you have any tips for my first cruise? For any of the destinations I'll be visiting? Or for my mom's first trip abroad? I'd appreciate any advice!

Special thanks to Crystal Cruises for hosting me and my mom as their guest. As always, the content & opinions expressed here are entirely my own.