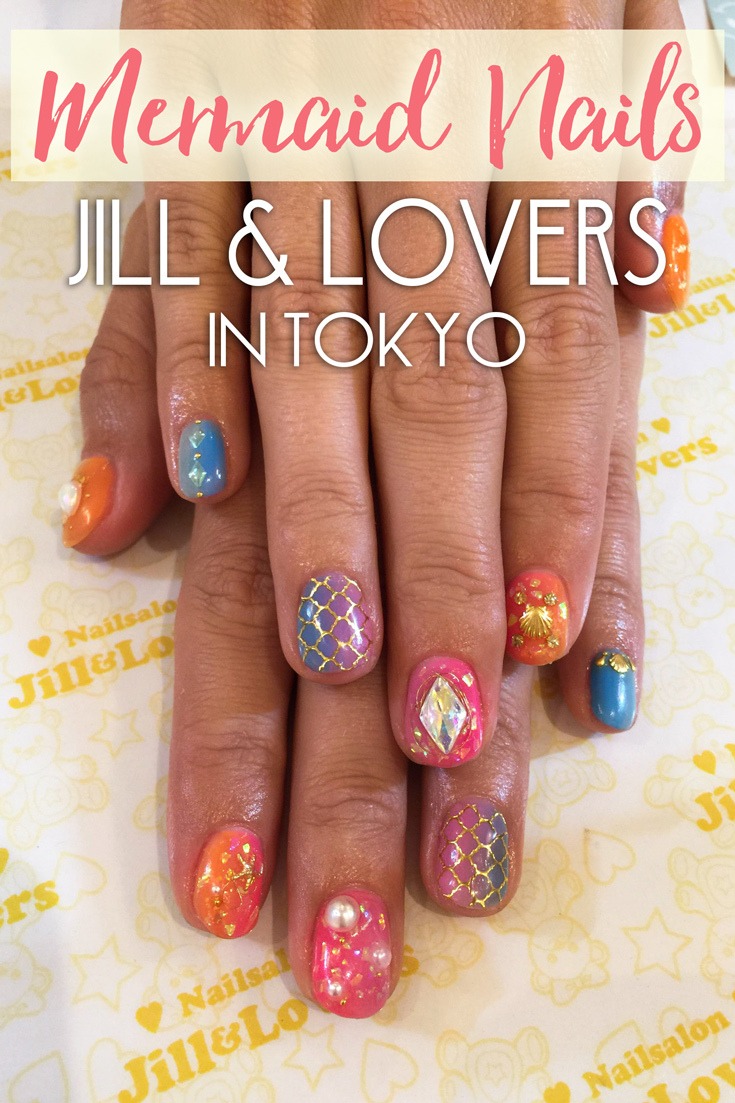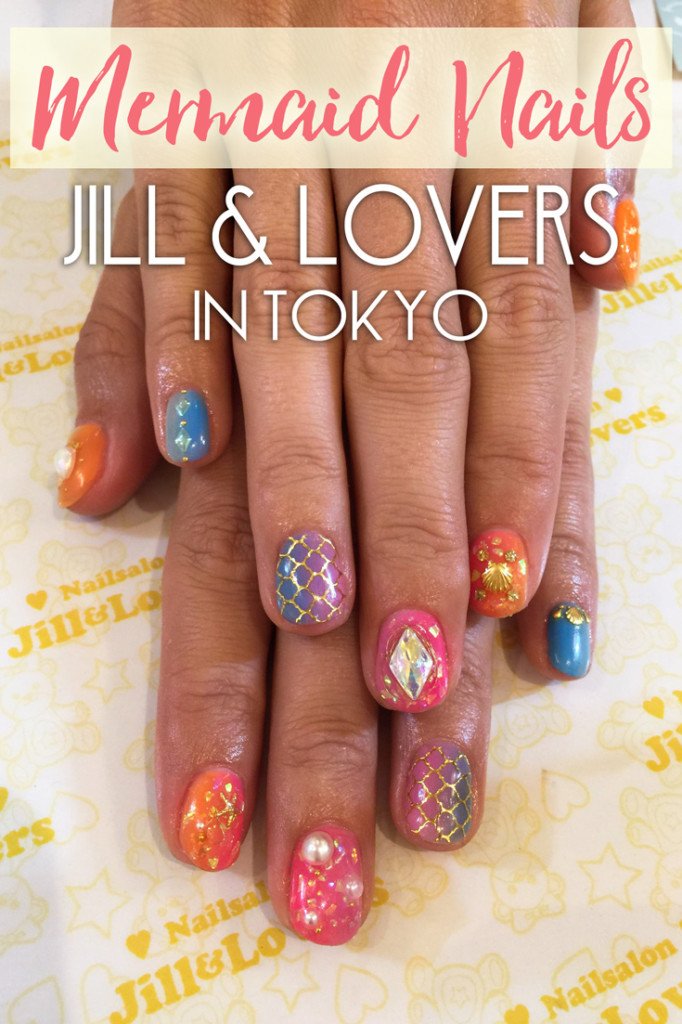 Obsessed with Harajuku culture? You might be soon! If you aren't already inspired by Japan's coolest trend, it's time to change things up.
While head-to-toe Harajuku style might hard to pull off over the age of eighteen, there are some incredibly cool elements to this unique look that anyone can do. The best way to add a little Harajuku to your style is with nail art, and that's what I got during my latest adventure in Japan.
Here are my mermaid nails from Jill & Lovers in Tokyo!

Harajuku Culture
While it's pretty new to the international stage, Harajuku culture is actually more than seventy years old. It took off in Japan right after WWII when American soldiers and their families opened up Western-style shops around Japan.
Japanese young people were fascinated by American trends. They gradually transformed their favorite Western looks into a uniquely Japanese style. The fashionistas behind the trend started calling themselves the Harajuku Tribe based on the area where they lived.
Generations of young people have pushed this culture forward throughout the years. Still centered in the Harajuku area, the culture is ever changing.

The Biggest Trends
Ready to try out some Harajuku culture? While it's a massive mashup of different influences, there are a few core concepts.
You'll hear a lot about Lolita style, and it's not what you think. Inspired by Victorian-era trends, Lolita style is all about petticoats and corsets. Gyaru, which is Japanese for girl, is based around the typical California-girl style. To add a bit of edge, Harajuku lovers are all about adding punk elements to create a dynamic style.
Another big trend is Ganguro. Meaning black face, this look centers on fake tans, orange or silver hair, white eye shadow and major false lashes. Yamanba and Manba take that oompa-loompa-at-the-disco look to the next level.

Harajuku Nail Art
Tokyo nail art is some of the most intricate and impressive of anywhere I've ever seen. And there's no better place to get yours done than at Jill & Lovers Harajuku.
These ladies have the illustrious title of the "#1 shop for unnecessary nail design in Harajuku," and I fell in love with them while I was in Tokyo.
Jill & Lovers Harajuku has a massive variety of trends that you'd have never dreamt of and an ultra professional staff. While nail art is notoriously damaging, Jill & Lovers is all about keeping it damage free.
From gorgeous metallic looks to my amazing mermaid style, this is one of the world's top nail art spots.
Be prepared to spend a long time and drop a fat wad of cash for super detailed designs.
These mermaid nails took about 3 hours and cost around $150. Some might say you can't buy happiness, but this is one of my exceptions!

Read More

Shop my favorite travel styles!