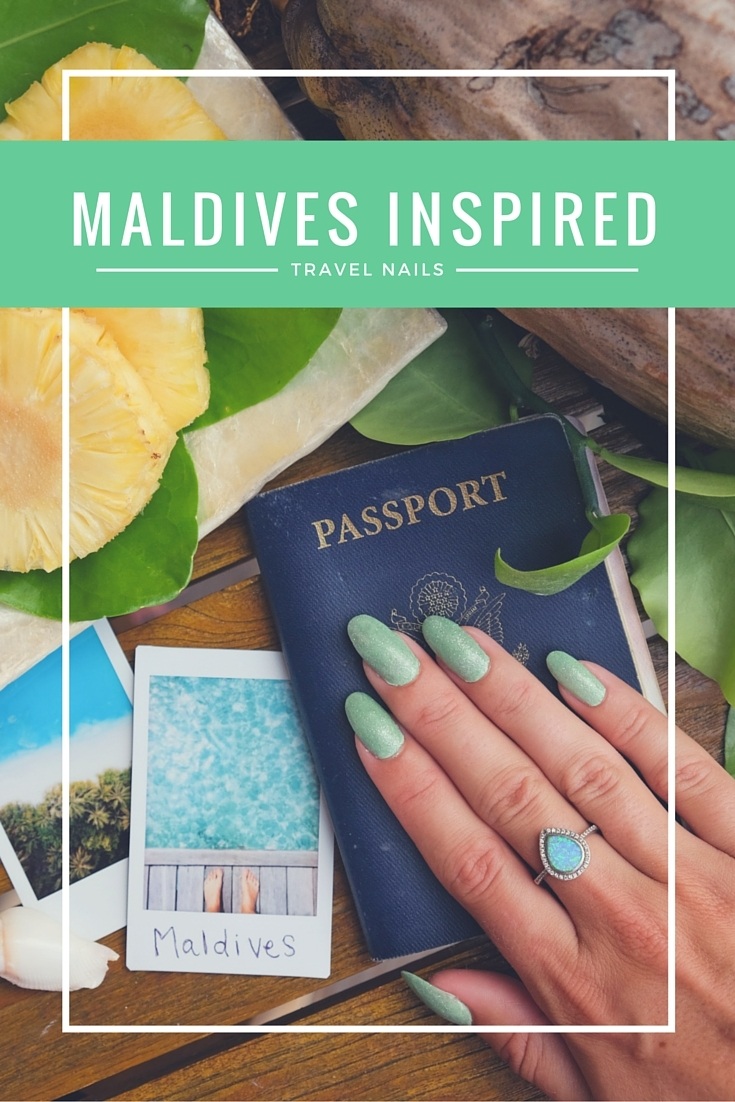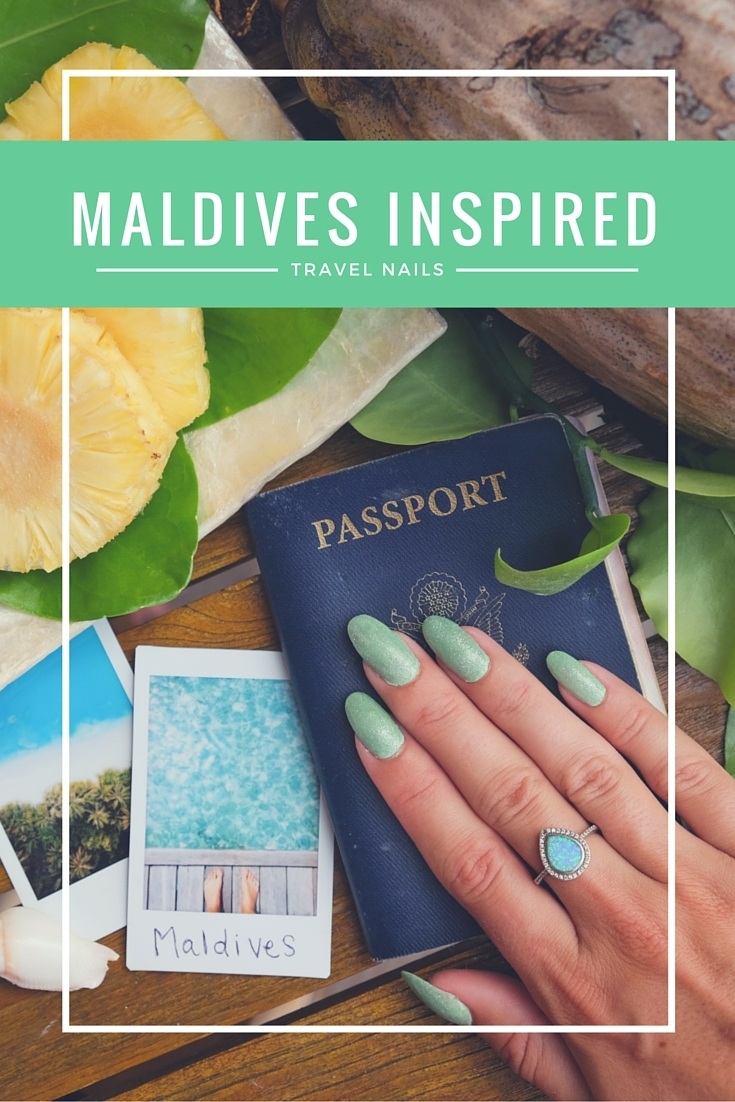 After my first trip to the "Pearl of the Indian Ocean", Sri Lanka, I decided to make my first trip to the Maldives. The island destinations has been on my list for some time, and as a lover of bikinis, ocean and diving, I couldn't have been more excited to visit.
In my four days there I was able to experience my first seaplane flight, my first swim with whale sharks, along with two days of amazing diving, and some fun in the tropical sun.
To get ready for this trip, I wanted to try out a travel nails style that was inspired by the pristine green waters that fames the islands!
When picking a new nail design for this trip, I wanted something that had some sparkle and captured the iconic water color of the islands. I chose a lighter shade of mint green for the nail color, and a green "pixie dust" polish for the second layer of shine.
My favorite polish is Zoya Nail Polish because it is the longest wearing, natural nail polish available. All the colors are toluene, formaldehyde, DBP and Camphor Free- can't ask for anything better!
Shop polish for Maldives-Inspired Travel Nails: