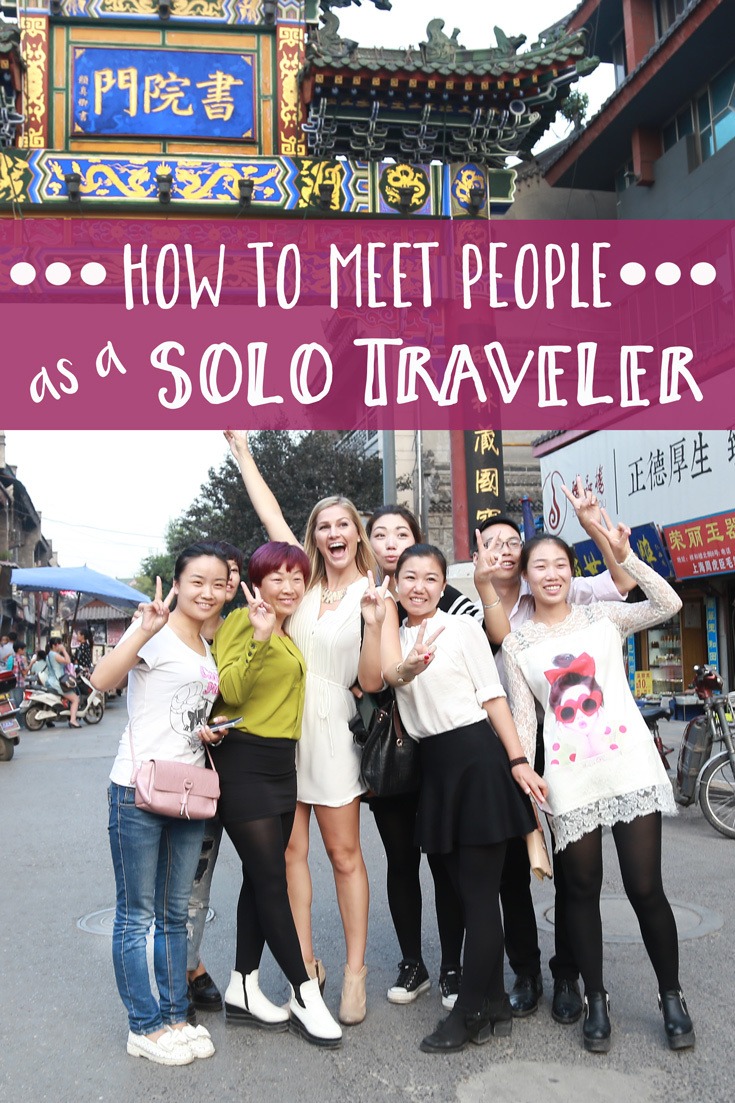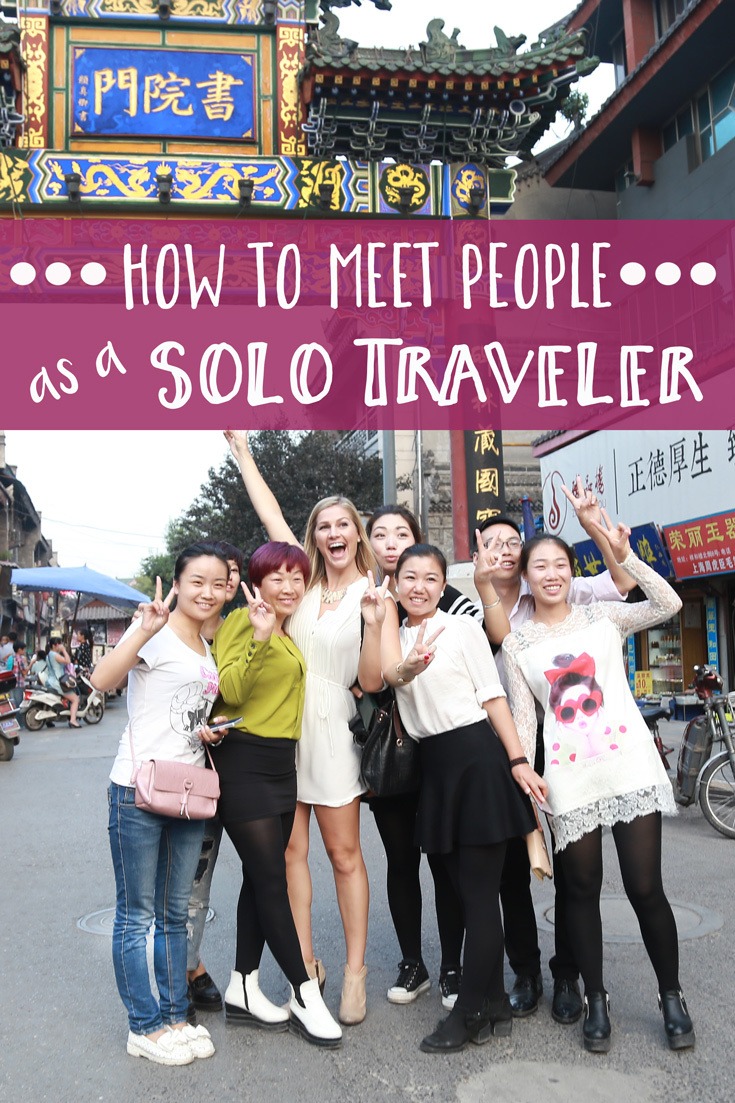 Traveling solo is one of the best ways learn about yourself, but also to meet like-minded travelers. People are open-minded and curious, and often gung-ho to have new and thrilling experiences. However, it can also be a challenge to find fellow adventurers at first.
I firmly believe that solo travel for women is one of the best ways to learn about yourself and the world. Taking a solo trip is a fantastic way to grow.
Here are my tips on how to meet people as a solo traveler!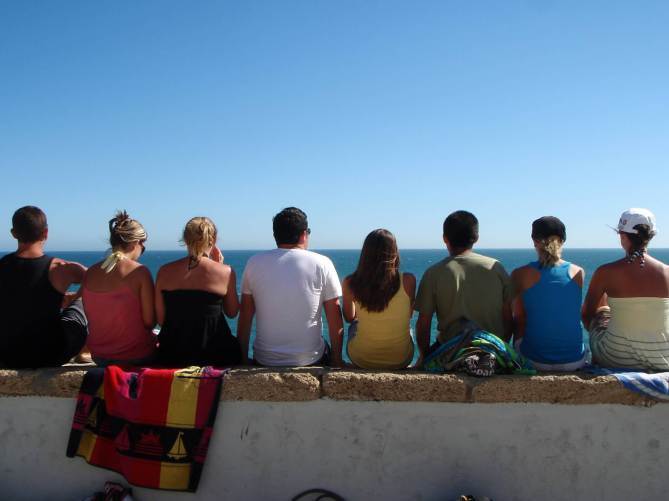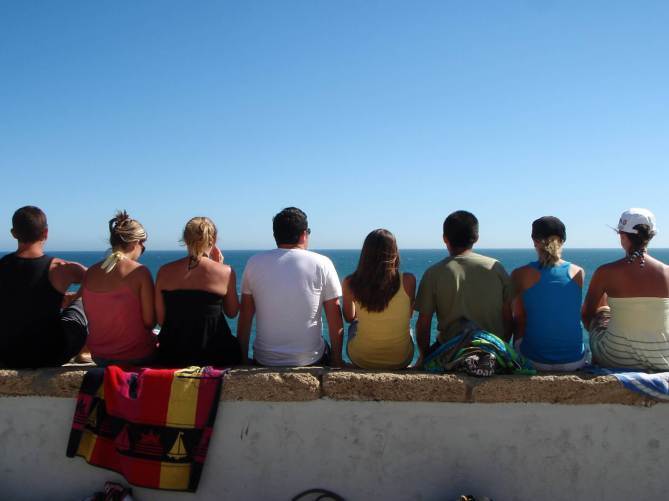 Stay at a Hostel
A hostel is a great way to meet fellow travelers. Hang out in the common areas or strike up a conversation with your bunk bed partner. Suggest going out for a bite to eat together–the best friendships are made over food.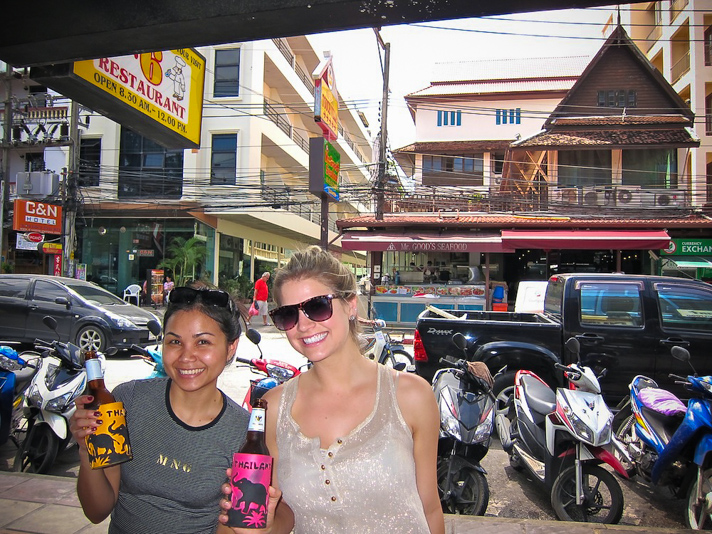 Contact Friends in Your Destination
It can be extremely rewarding to hang out with old friends in new places. Look them up—whether they are a student studying abroad, or even a friend of a friend, having a connection can help
Meeting for coffee or walking around downtown is a great way to catch up. They'll have that special local perspective and show you all their favorite haunts that the guidebooks might miss.


Make Friends
There are fewer places easier to strike up a conversation in than in a bar. Choose the type of bar wisely–sports bars or beach bars or Irish pubs each draw their own unique crowd.
Drink wisely, smile, and relax a bit—you're on vacation, after all.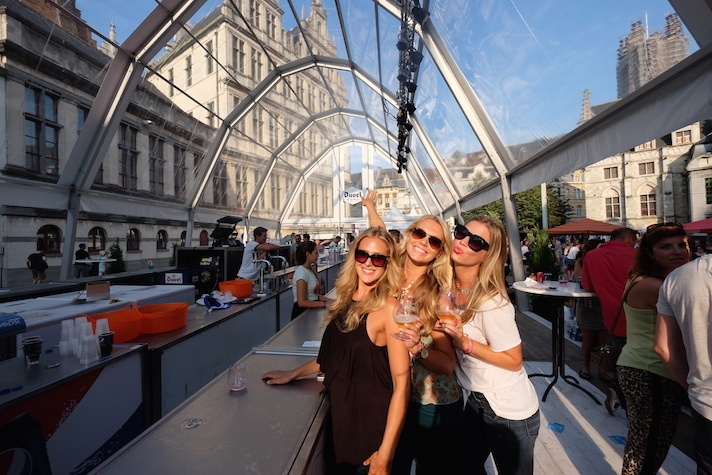 Join a Pub Crawl
Most pub crawls are run through hostels or local tour companies, and can be a great way to meet other people while traveling! They usually consist of beer-loving individuals and hit the must-see venues around town.
Plus you don't have to rely only on yourself to initiate conversations entirely, as the guides tend to be great hosts that keep up a friendly atmosphere. It's a great, fast way to bond in a more controlled environment.
You can also try the pub crawl's classier cousin—wine-tasting.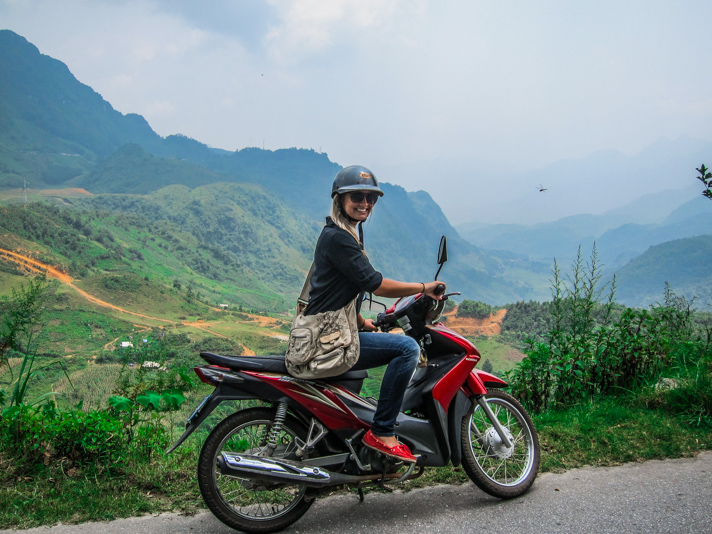 Take a Tour
Sign up for a day trip in or around your destination. Sure, all the guests will be foreign just like you–but what better way to bond than over the love of a place?
Try a night cruise on the Seine or a motorbike cruise in Sapa, Vietnam. You'll meet people with the same interests and maybe join them after for a beer. Most hostels offer free walking tours daily, so along with getting a bearing of your destination, you can strike up some conversation!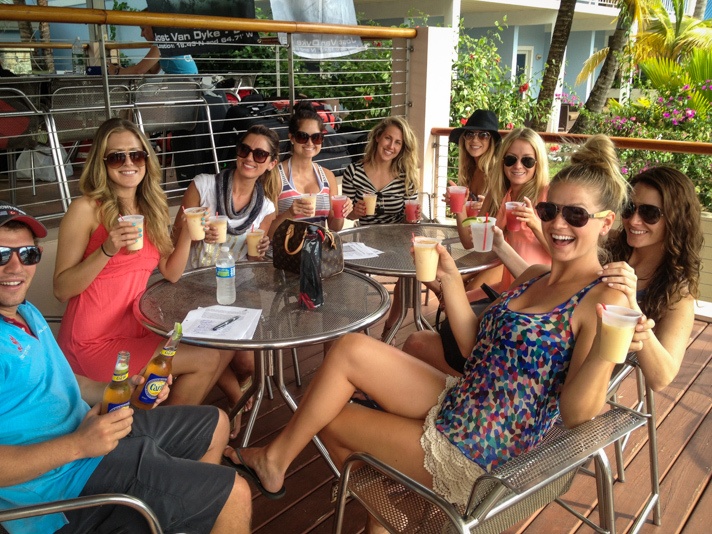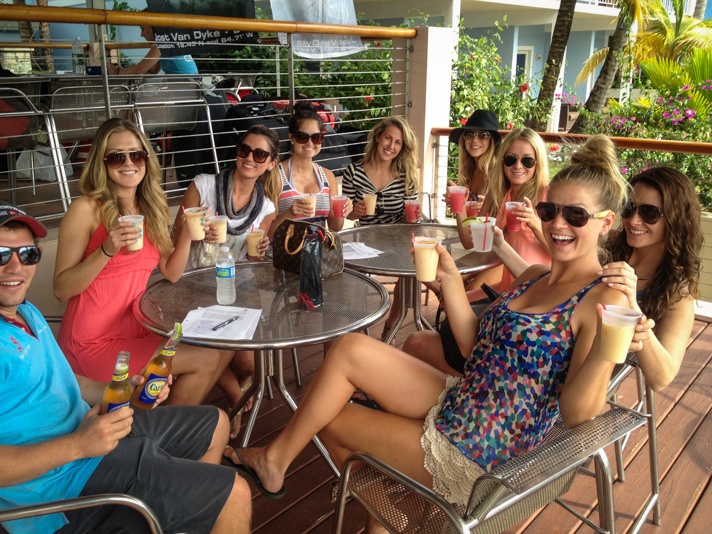 Find a Local Meet Up
Sign up on Meetup.com and meet people with similar interests wherever you are. Groups form all over the world based on common hobbies: creative writing, sailing, programming, practicing French. The opportunities are endless.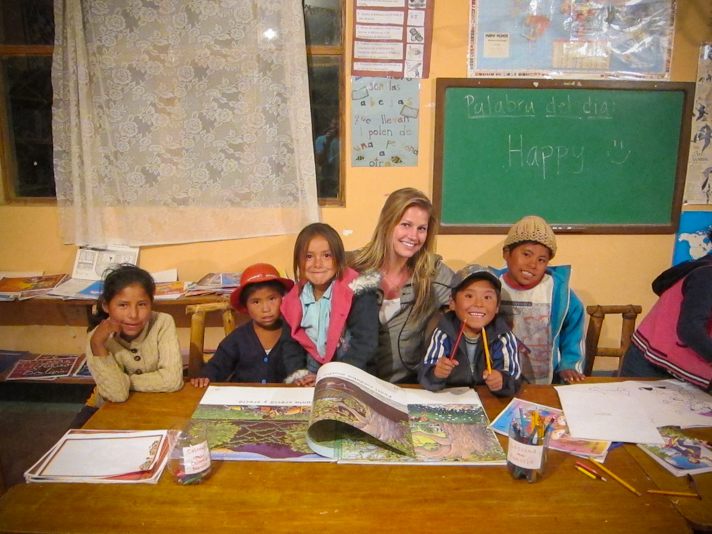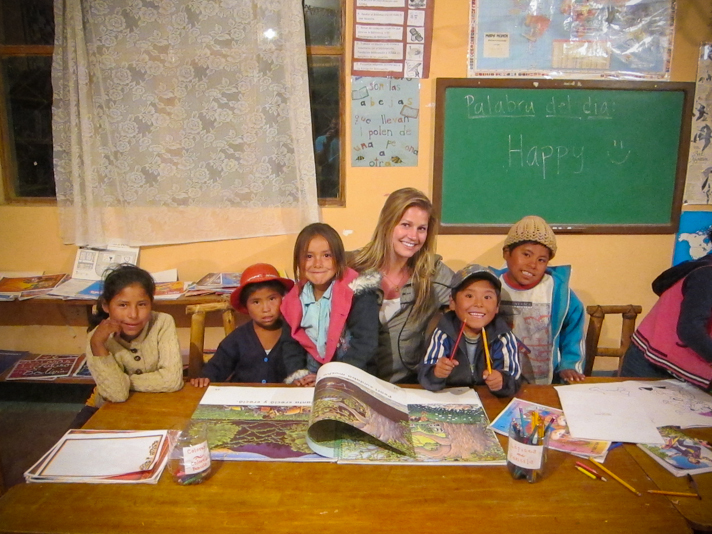 Become a Volunteer
If you volunteer, you can support a cause and meet people- not just travelers- at the same time. Check out large nonprofits and local organizations for ways to volunteer around the world.
I've worked with different organizations around the world including Global Water Brigades Honduras and Biblioworks in Bolivia, and it is an amazing and enriching experience I would recommend to anyone!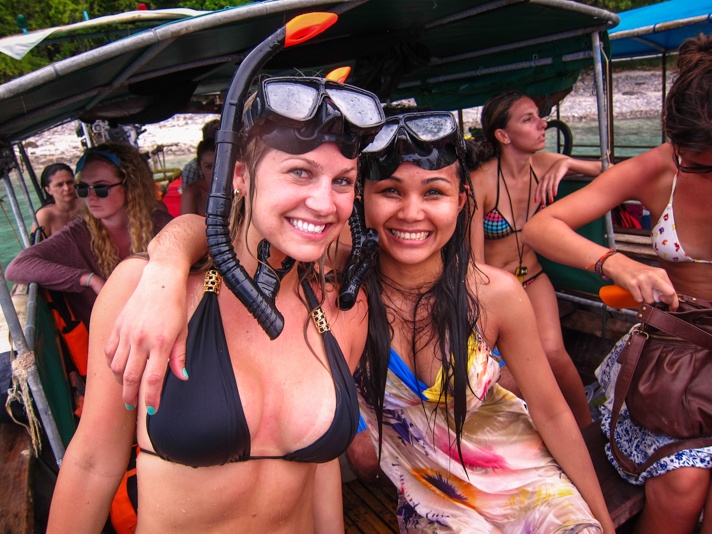 Take a Class
You can sign up for a class and meet people from all over. Check the local hostels—there may be brochures and flyers for language, cooking, sport classes, and more.
One of the most popular ways to branch out is to take a cooking class. You can pick up recipes and special techniques from your host country, and bring a unique souvenir (your newfound talents) back with you when you come home.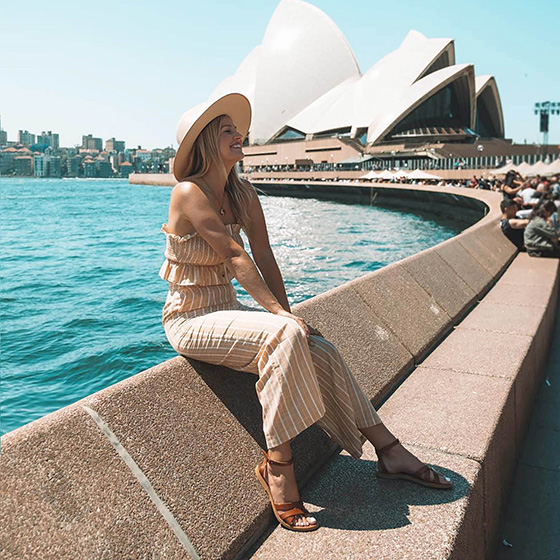 Solo travel for women can be challenging — I've learned so much over the years (and I'm continually learning!). I put together this comprehensive guide to solo travel destinations and taking solo trips so you can better prepare for your next trip!
Read More