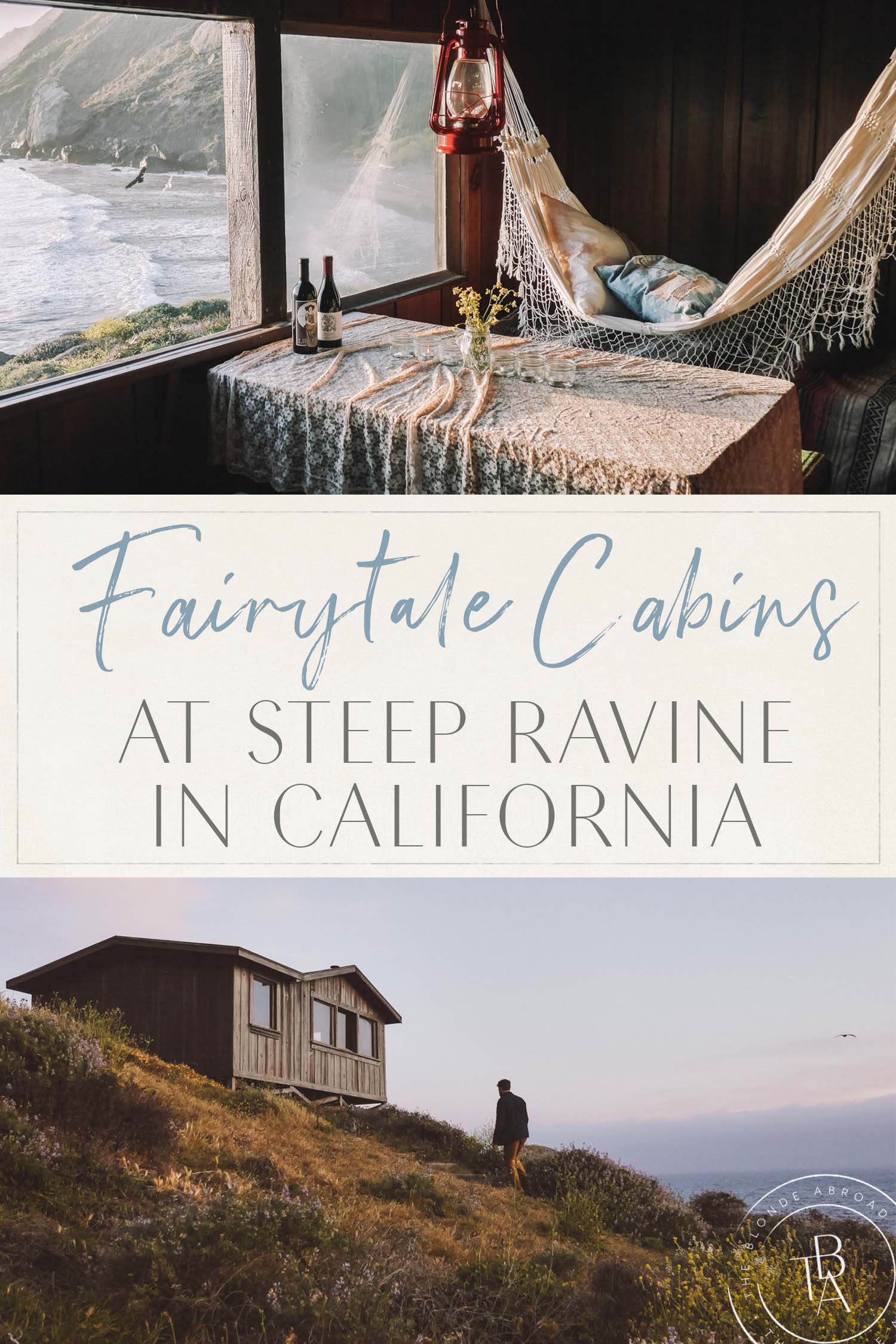 Updated: August 2020
Looking for the perfect summer getaway? If you're wanting to embrace those *cottage core* vibes and adventure along the California Coast, the fairytale cabins at Steep Ravine are an absolute dream!
For this trip, my friend Sara Libby and I drove up the Pacific Coast Highway for the ultimate California coast road trip. And I've got to say, this glamping getaway was the cherry on top!
Located just north of San Francisco is the sweetest spot: Steep Ravine Cabins at Mount Tamalpais in Marin County. Whether you're driving up from Southern California, staying in San Francisco, or coming from out of state—this place is worth making the trip!
Here's what it was like staying in the fairytale-like Steep Ravine Cabins!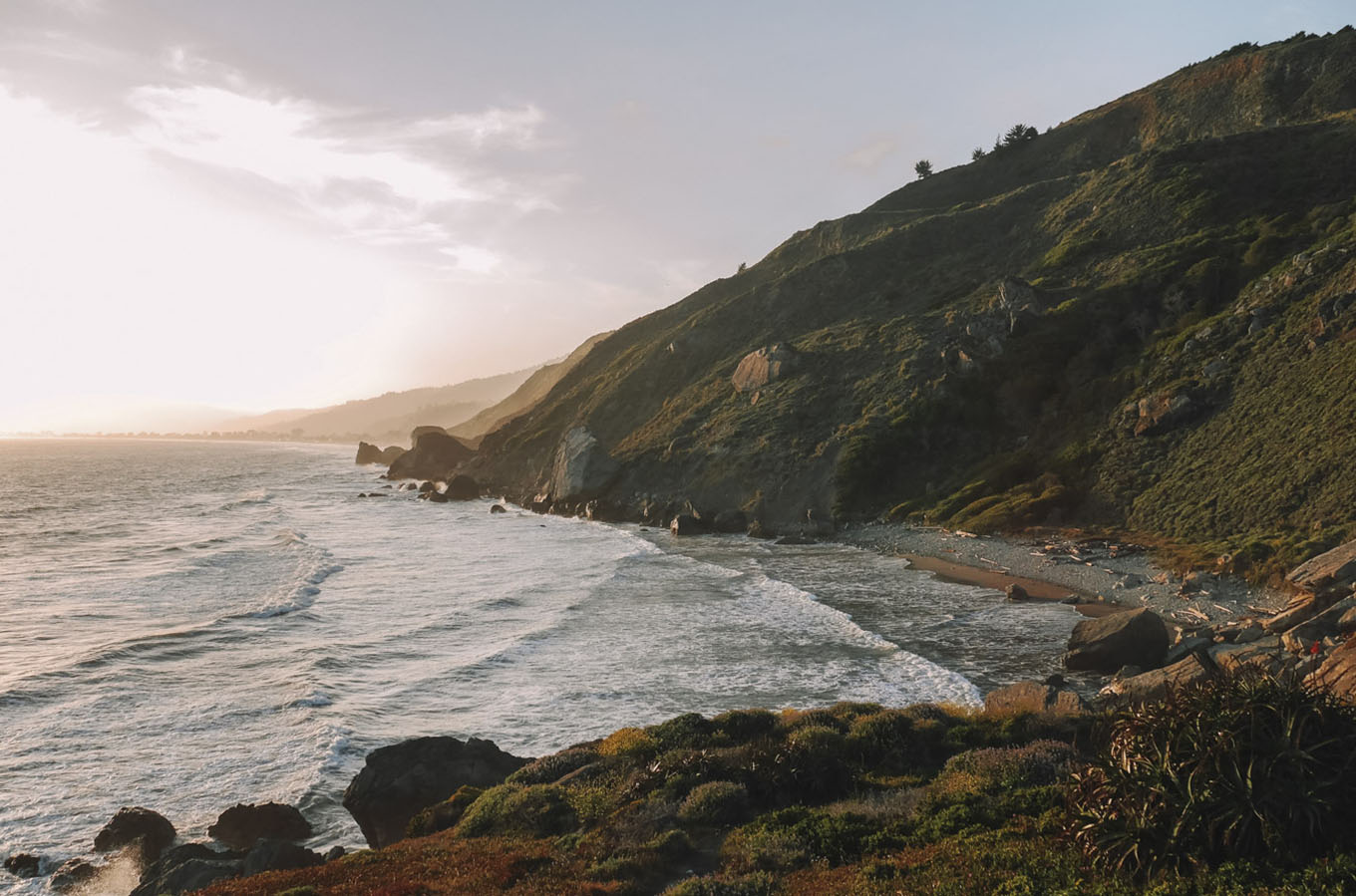 What  It's Like Staying in the Cabin
These cabins are the sweetest little secret and they lie just across the Golden Gate Bridge. Yep, across the bay are the Steep Ravine Cabins and Campground in Marin!
The little wooden cabins dot the gloomy coastline blanketed in bright green grass and delicate purple flowers. Weathered stairs lead down to the little cabins by the sea.
Talk about charming!
As you open the door, you'll be greeted with a magnificent view of the ocean. While the location and cabin are absolutely stunning—come prepared. Inside there isn't much more than a cute little fireplace in the corner. But isn't that part of the magic?
No beds. No electricity. No problem.
While you can usually get cell service in the area, I personally think this area is best enjoyed without the tech! That said, you'll definitely want to take some photos to remember this place.
We got to work cozying things up—hanging a hammock with overstuffed pillows, lining the table in lace, and hooking candlelit lanterns from the beams. In no time at all, the cabin felt like home.
My friend, Eric, joined us in the evening for Moscow Mules and a gorgeous sunset. For dinner, we grilled veggies and burgers and ended the night with a game of cards and a few bottles of wine.

About  the Cabins
The wooden structures on Mount Tamalpais date back to the 1940s.
Each cabin features a wood stove, picnic tables, sleeping platforms, and an outdoor barbeque. While the cabins don't have running water or electricity, there are some toilets, water faucets, and firewood nearby.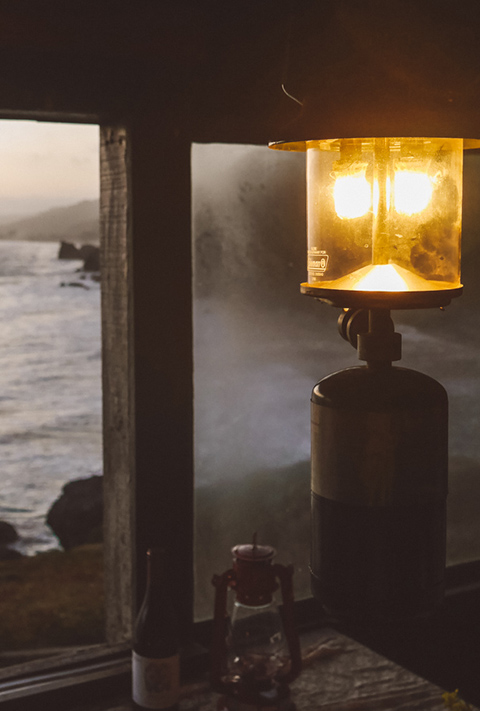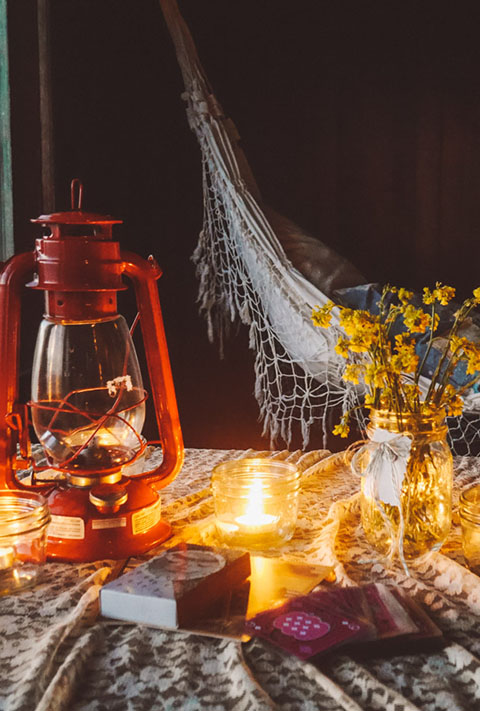 The firewood usually runs about $8 per bundle, so there is no need to bring your own in.
Heads up: there are no showers…but it's totally worth it!
Though it can get quite chilly (make sure to bring things to bundle up in), if you sleep with the windows open, you can hear the ocean throughout the night. In my opinion, it doesn't get any better than that!
Helpful Tip:
Make sure to print your reservation confirmation and put it on your dashboard. I've been told they often ticket those who don't have the reservation on their dashboard.


What You'll Want to Bring
As the cabins are quite sparse, planning ahead is essential. I would highly recommend bringing clothes you can layer (it can get quite chilly, especially when the fog rolls in!).
Plan out meals you can cook on the barbecue (and ones that don't need refrigeration)
A lantern + flashlights (Solar lights and lanterns for indoor use at night)
Cozy blankets and pillows
Bring lots of cushioning for the bed platforms (ideally more than a yoga mat)
Sleeping bag
If you want to cover the windows/have curtains — bring some light fabric/window coverings. Clips are provided!
Hand wipes, toilet paper
Water, wine, possibly whiskey 😉
Again, bring a water jug so you have water indoors!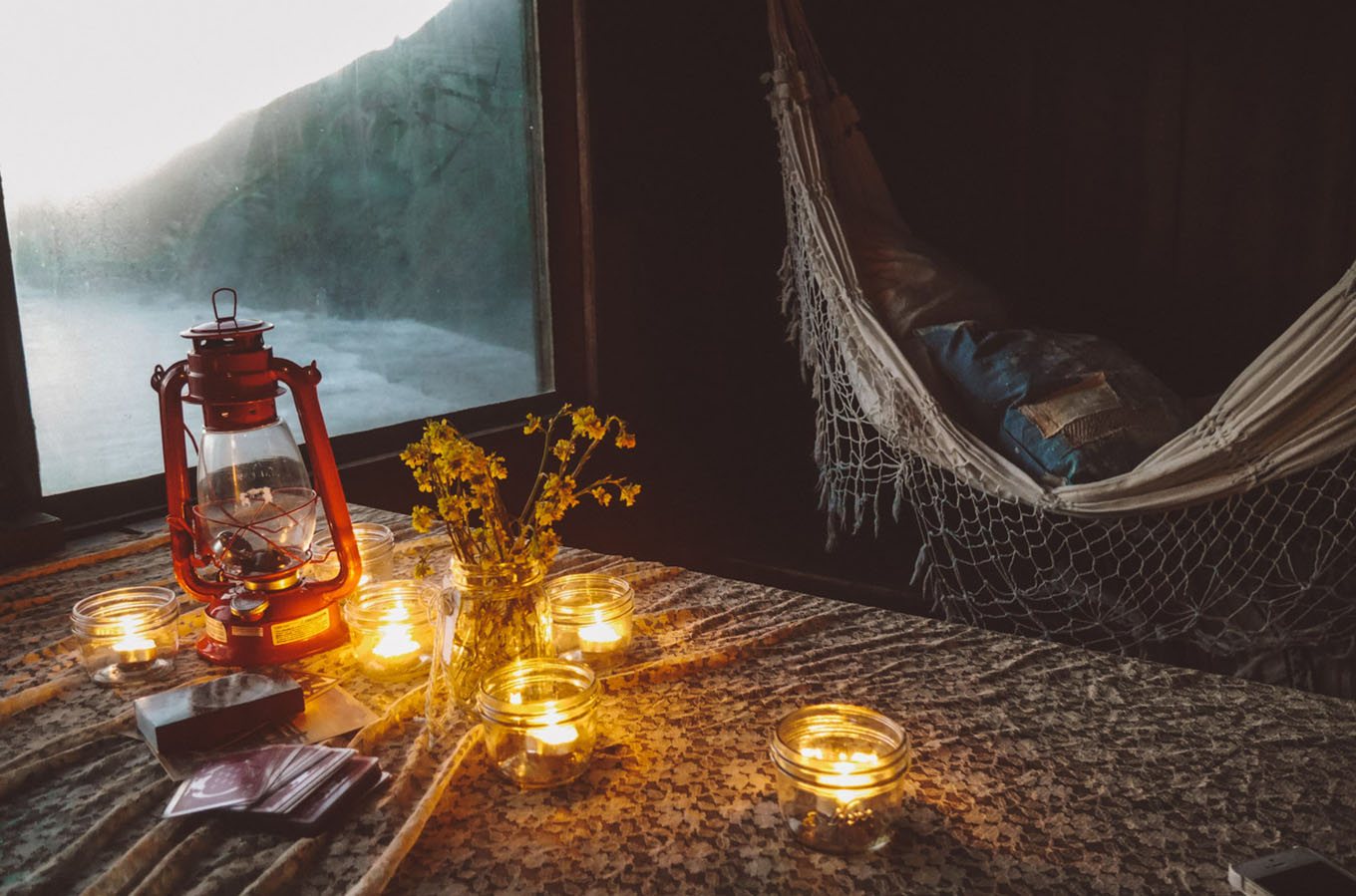 How to Reserve the Cabin
So, first things first: how do you book one of these gorgeous cabins?
Steep Ravine is one of the only public camping sites with cabin lodging in California. Because of this, the cliffside location, and cheap booking price, these legendary cabins book out months in advance.
While it's not a super straightforward booking process, if you do a little digging, you should be able to reserve a spot.
Go to Reserve California
Search "Mount Tamalpais"
On the right-hand side, choose "S Rav Cabin Area" (check availability)
These places truly book out months in advance. At the time of this post, there aren't any reservations available for about 6 months.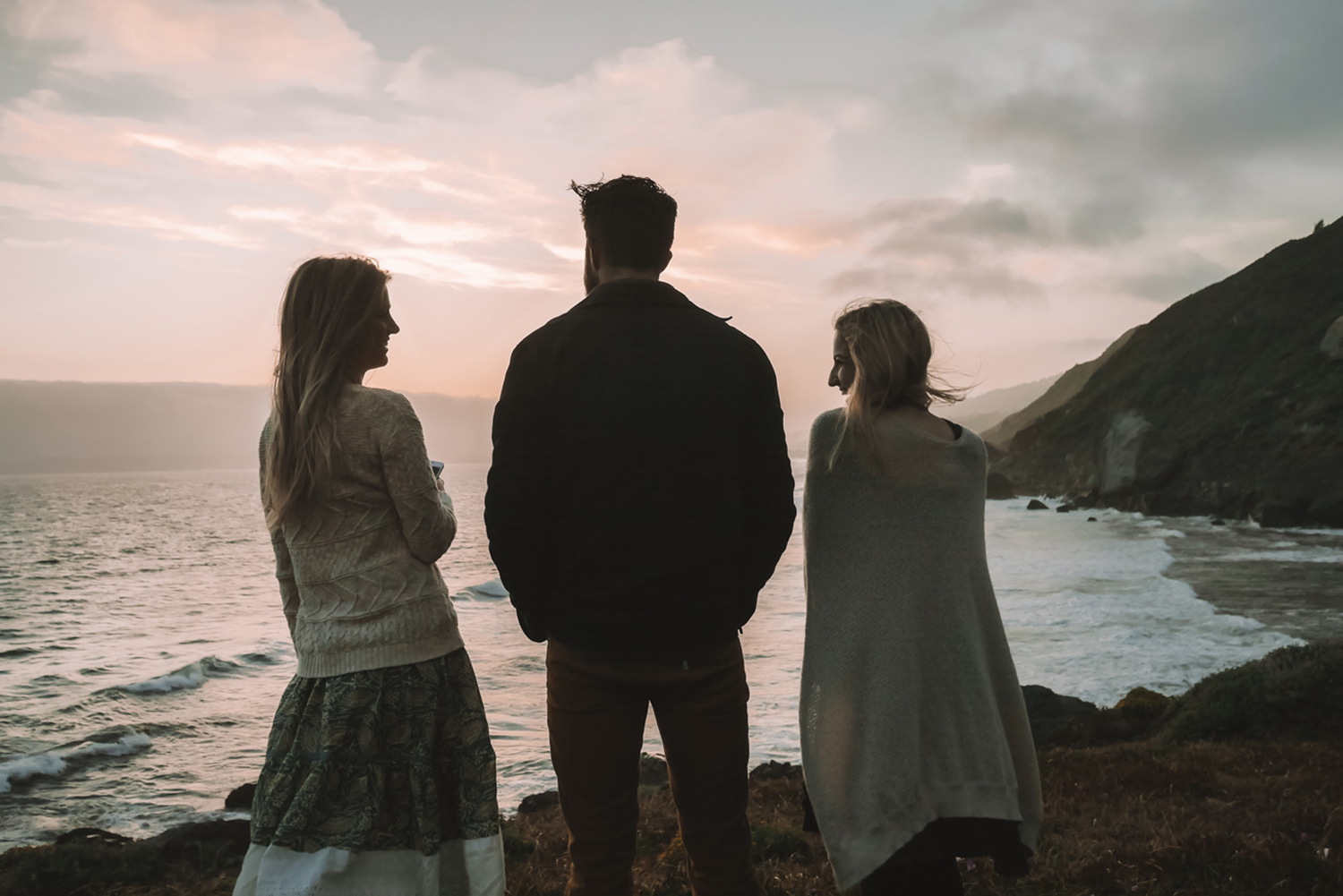 Have you stayed at the Steep Ravine Cabins and Campground before? Or are you planning a trip? Let me know in the comments below!