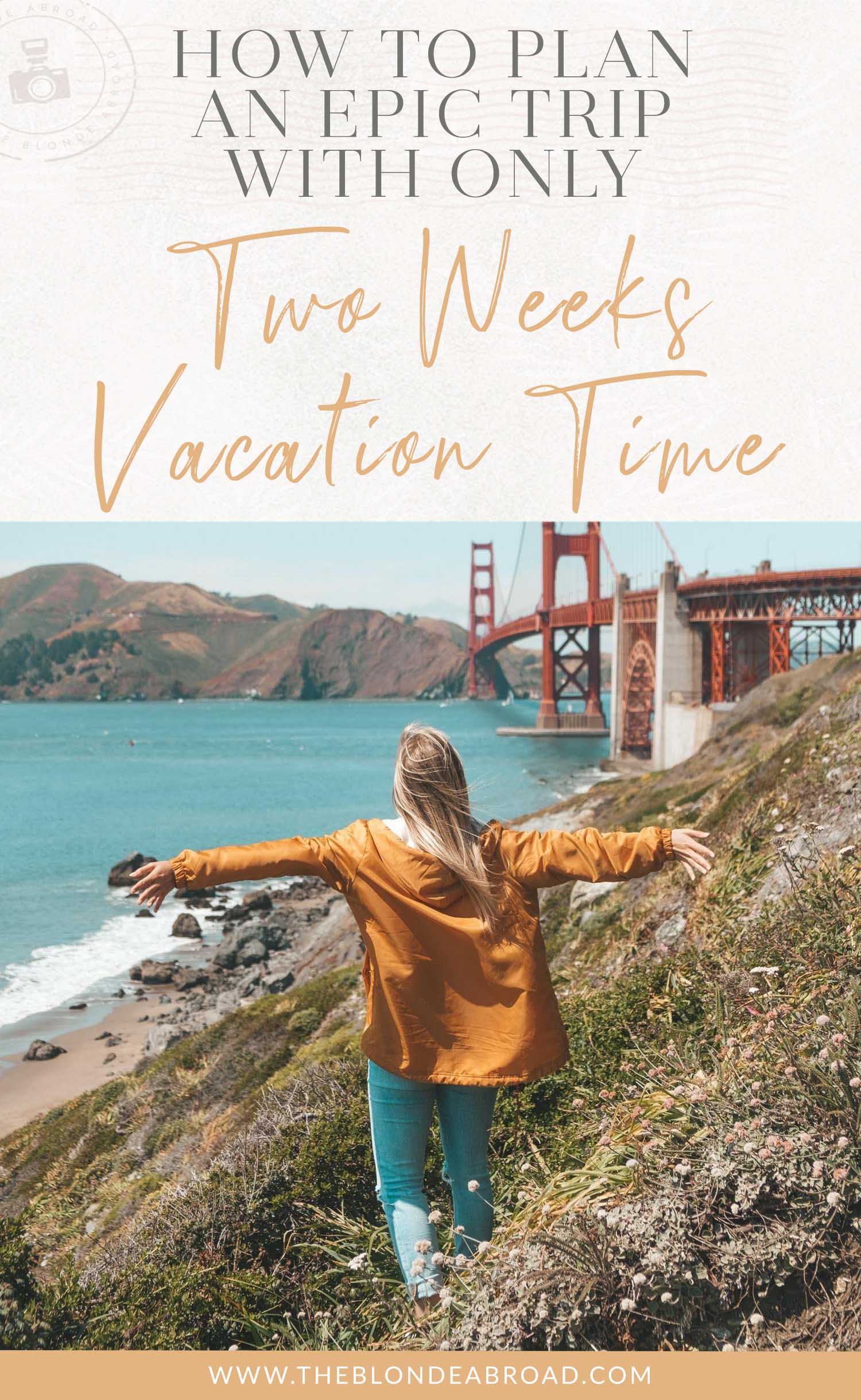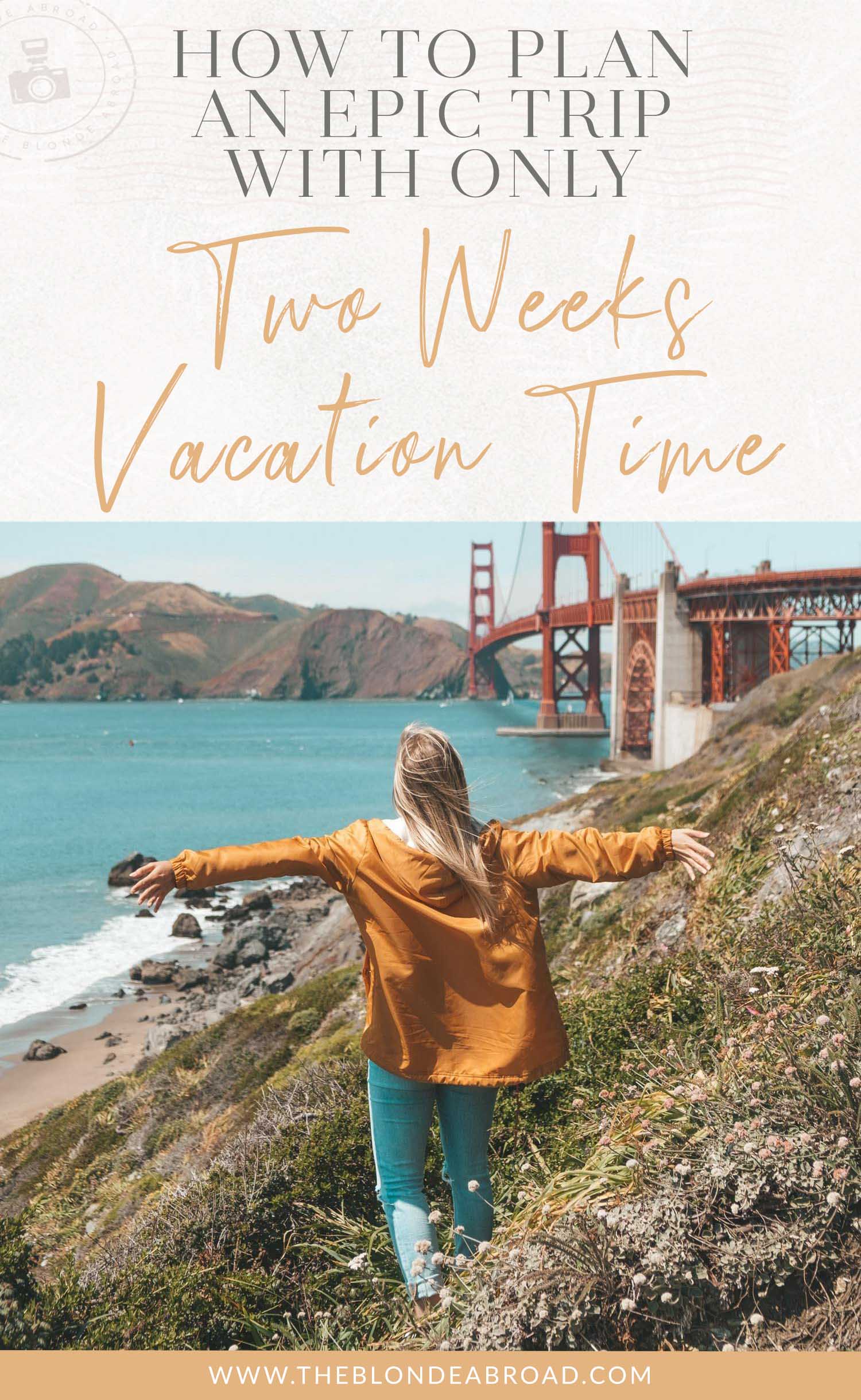 For better or worse, the average job in the United States is going to give you about two weeks of vacation per year. Compared to the Europeans who relish in their six-week to three-month sojourns every year, the time can feel a bit sparse.
Alas, changing the prescribed hours of the work and time off is a conversation for another time… But don't fret—with two weeks of vacation time, you can still do so much! To make the most of your two weeks, it is crucial to plan ahead. If you get a little crafty, you can even *extend* your time in some cases.
Here are my tips for using your vacation days wisely to make the most of your two weeks off!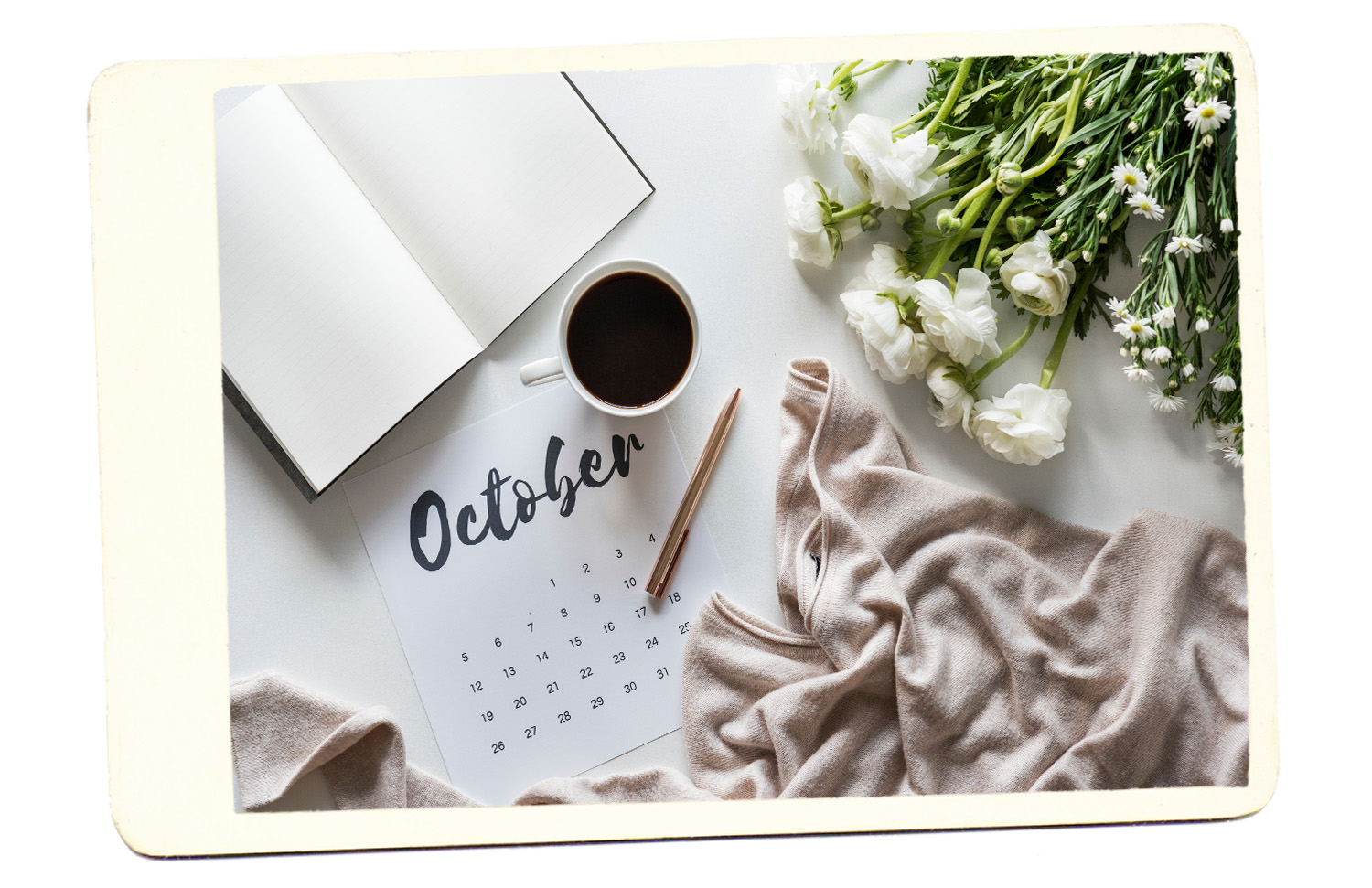 Plan Ahead
Did you know that we are actually at our happiest when we are planning trips? The process is a major physiological boost and just what you need to get out of a rut at work.
The anticipation and excitement that goes into pouring over your options and scrolling through pics of all your potential destinations is huge.
Planning thoroughly isn't just fun, it is essential! Making a detailed itinerary allows you to maximize every precious moment. Of course, plans can change along the way but it's best to know all your options.
Figure out what you want to do and where you want to eat. This will allow you to streamline your plans and ensure that you aren't wasting any time.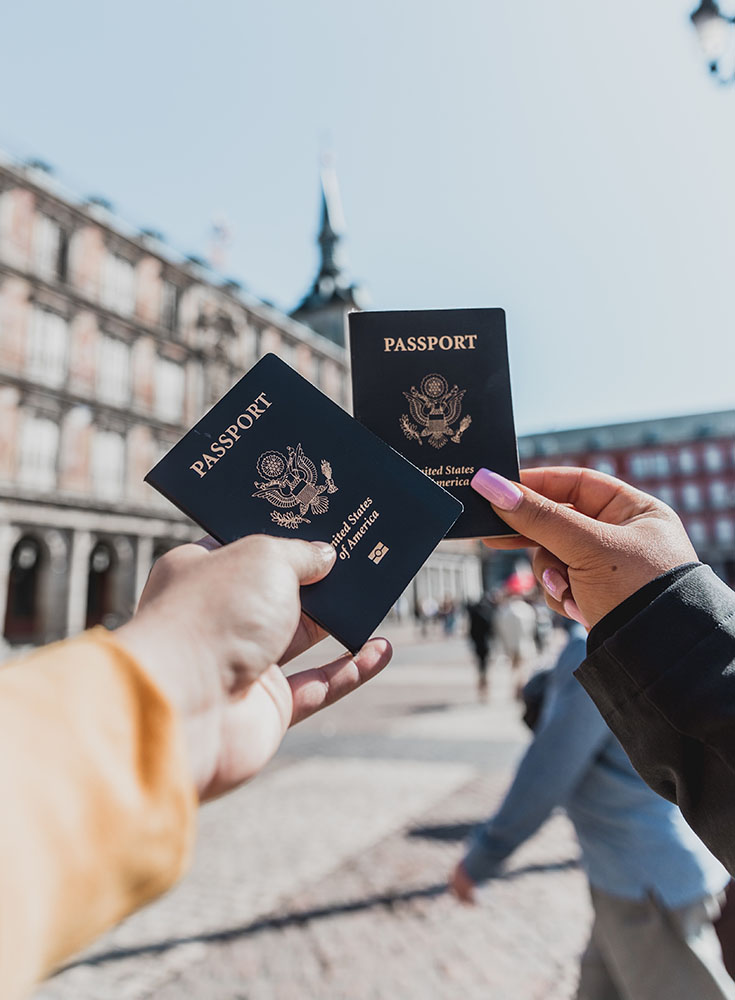 Piggyback on Federal Holidays
Public holidays often fall at the start or end of the week. So if you take off on a Monday or Friday holiday where the office would normally be closed, you get to add one extra day to your vacation…plus think about those weekend days you could possibly take advantage of, too!
Here are a few holidays in 2020 that you might want to think about for travel:
Martin Luther King Jr. Day – Monday, Jan 20
Presidents' Day – Monday, February 17
Memorial Day – Monday, May 25
Labor Day – Monday, Sep 7
Christmas also falls on a Friday in 2020! While it is a great holiday to enjoy at home, there are also incredible destinations all over America that are at their prime during Christmas. Maybe start a new family tradition to have a Christmas Eve dinner, open gifts on Christmas Day, then head out the door for a whirlwind getaway!


Be Smart About Your Flights
Finding the best deals on flights can help you maximize your travel options. BUT, when you only have two weeks, it's essential to keep it simple. You don't want to be wasting your limited vacation time at the airport with a 12-hour layover.
On the other hand, there are times when layovers can be a good idea. If you want to try to conquer two destinations in one trip, a layover can be perfect if you use it wisely. You can opt for a long stopover somewhere that you want to explore. It is like getting two flights for the price of one.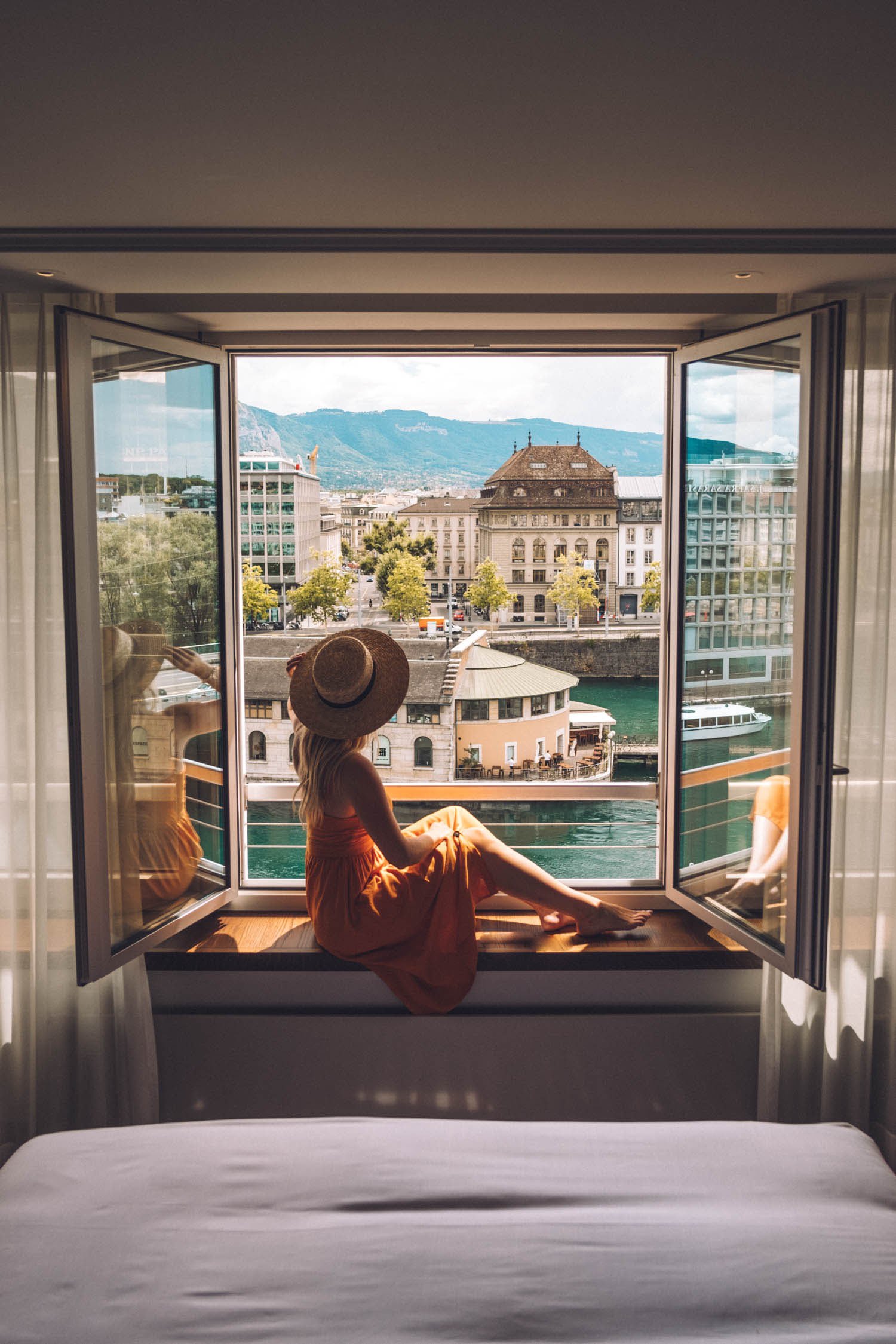 Geneva, Switzerland
Find a Hotel in a Prime Location
Another way to maximize your time is to stay in the heart of the city. While you will find great deals on hotels and Airbnbs in the outskirts of the city, the price will come via lost time and other transportation costs.
Staying in the center of the city will allow you to be in the heart of it all and never lose a moment commuting.

Banff, Canada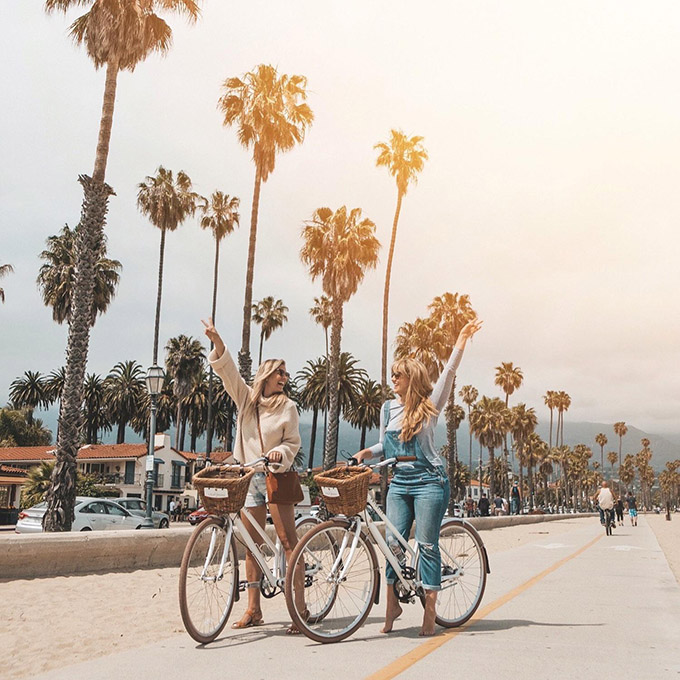 3-Day California Road Trip
Read More
Divide Your Time
Depending on where you want to go, there can be a few ways to approach taking your vacation time and splitting up those two weeks strategically.
If you want to travel across Europe, you will absolutely want to take the full two weeks at one time. The same goes for backpacking Southeast Asia or any other far-flung destination.
On the other hand, if you want to explore North America, you could easily break that up into four or even six trips per year.
There is nothing like a long weekend getaway (here are just a few of my faves!) to have you feeling refreshed and ready to take on the world when you get back. A three-day road trip down the California coast, anyone?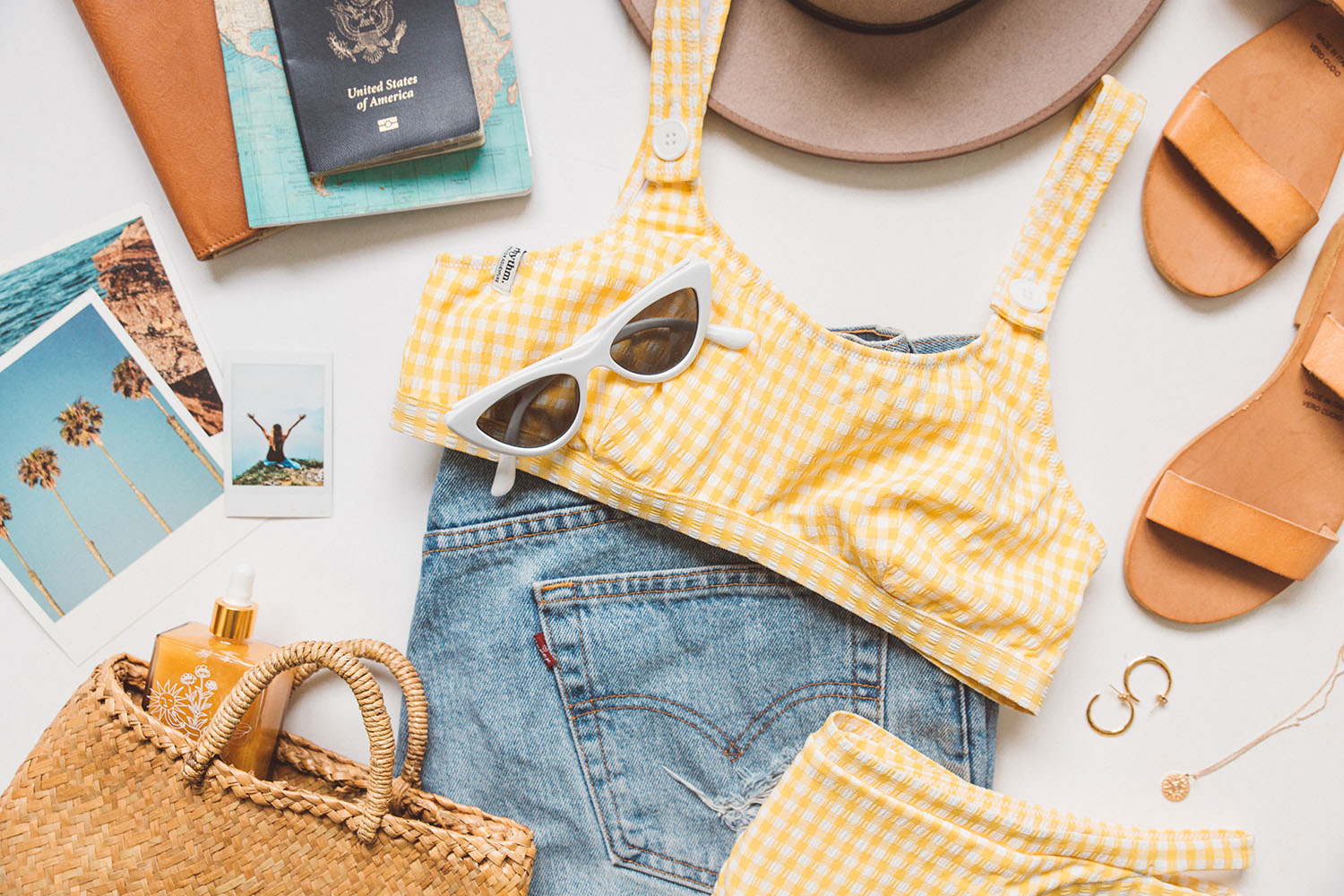 Helpful Tips
Many companies allow unpaid time off. There are some rules about how much time you can take off before you lose benefits, but if you wanted to take a ten-day trip but only had five vacation days, some bosses are okay with you taking a few days of unpaid leave.
Don't be afraid to ask.
It is also well worth seeing if there is any flexibility to be had in your schedule. If your work isn't fully dependent on being in a particular place at a particular time, get creative. If you worked for 12 days straight, including weekends, could you take a six-day extended weekend to explore a destination farther away?
Most of all, don't leave your vacation days unused!
Did you know that more than half of American workers use fewer than seven days of vacation per year? What's even sadder? Over one-third of Americans are NOT using any of their vacation days.
While American culture promotes a strong work ethic, simply logging hours to log hours doesn't necessarily increase your productivity. It's important for your overall wellbeing, growth, and happiness to take time off, go out into the world, and experience new things.

Do you have any tips or tricks to make the most out of your vacation days? I'd love to hear them in the comments below!