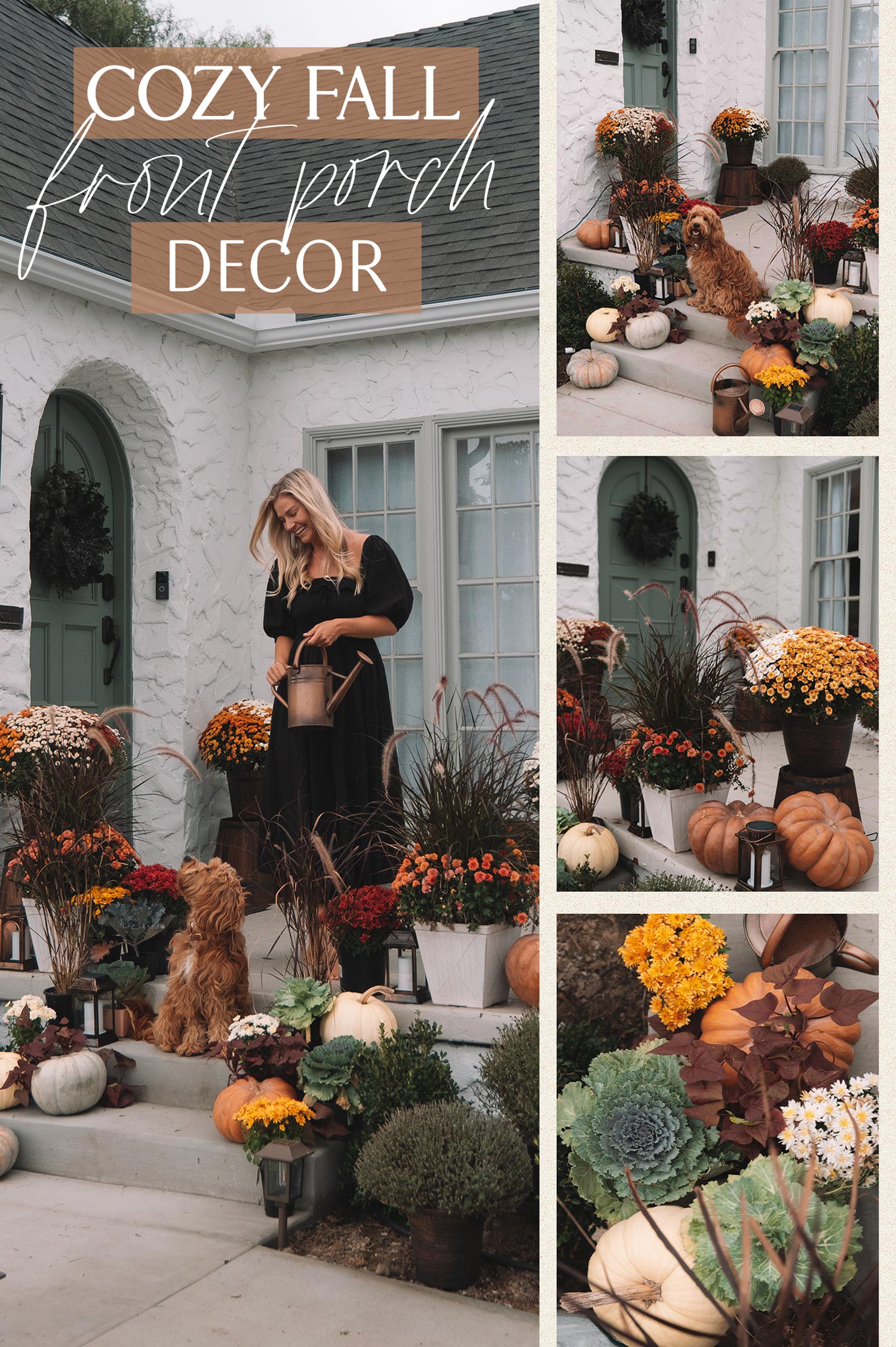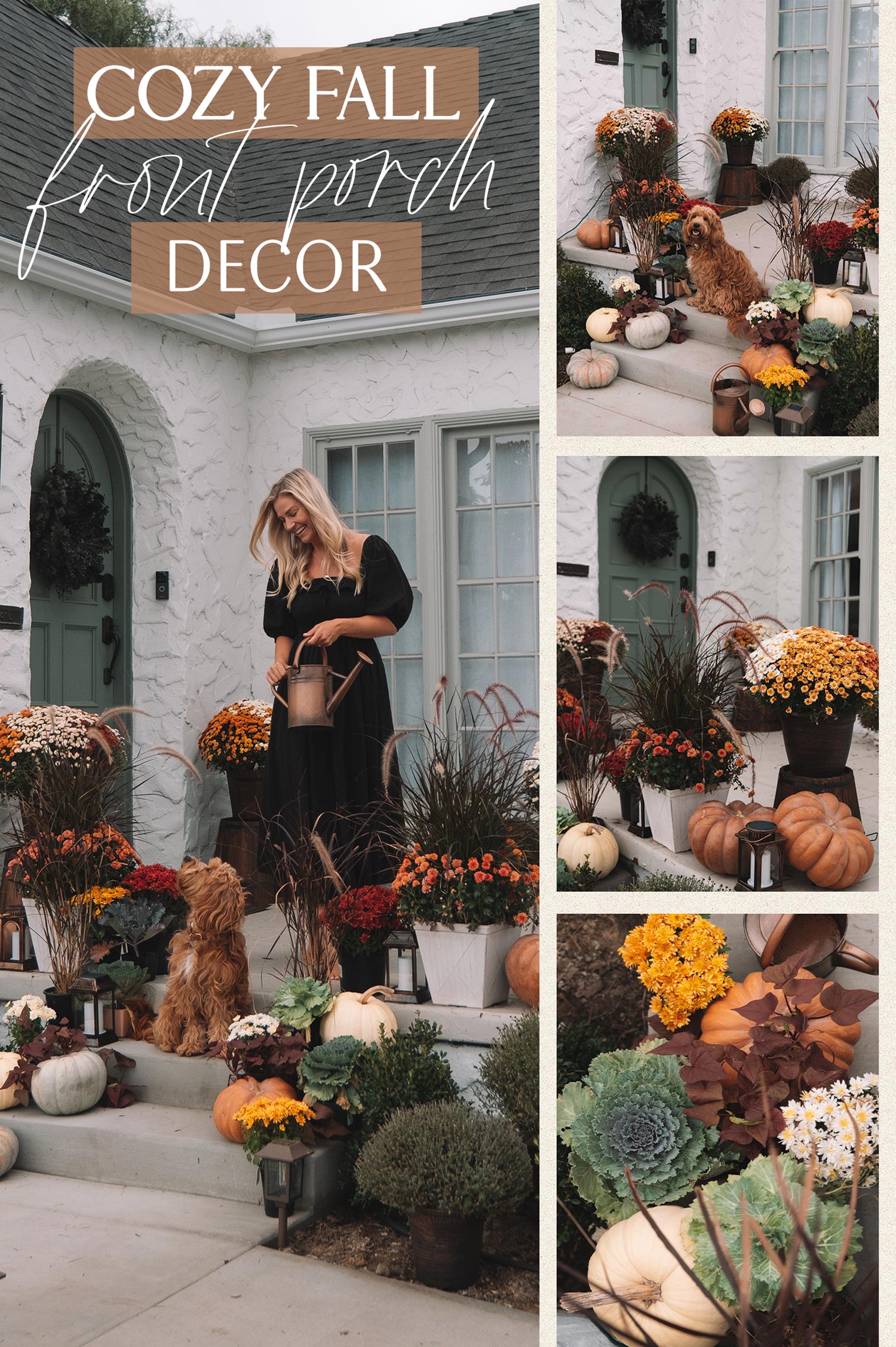 Updated: September 2021
Having just bought my first home, I'm spending a lot more time looking at home decor than ever before—and spending my money on items to make the house more "my own"!
The transition from summer to fall is one of my favorites.
Because the weather doesn't shift too much in Southern California, creating a cozy fall front porch through more muted hues, pumpkins, and flowers is a fantastic way to create the autumnal feeling.
Here are my tips for decorating a cozy fall front porch!

Decorating Your Front Porch with Fall Foliage
This will be our first holiday season in our new home so I've never been so excited to decorate. Most garden centers have a pretty good selection of perennials, plants, and decorations for the holidays.
I'm SO in love with my mums!
If you want to add some more "fall" to your front porch or even balcony, here are some of the best things to include to give it that cozy autumn feel:
Chrysanthemums (Mums), Amaranthus, and Marigolds — they come in beautiful oranges, yellows, reds, and whites
Pumpkins + Gourds — artificial, carved, uncarved
Sage, Ornamental Cabbage, and Kale — add a little greenery to the mix
Crotons or Ornamental Grasses — beautiful fall-colored foliage
Solar Lanterns + Candles
Be sure to check what types of foliage grows best in your local climate, too!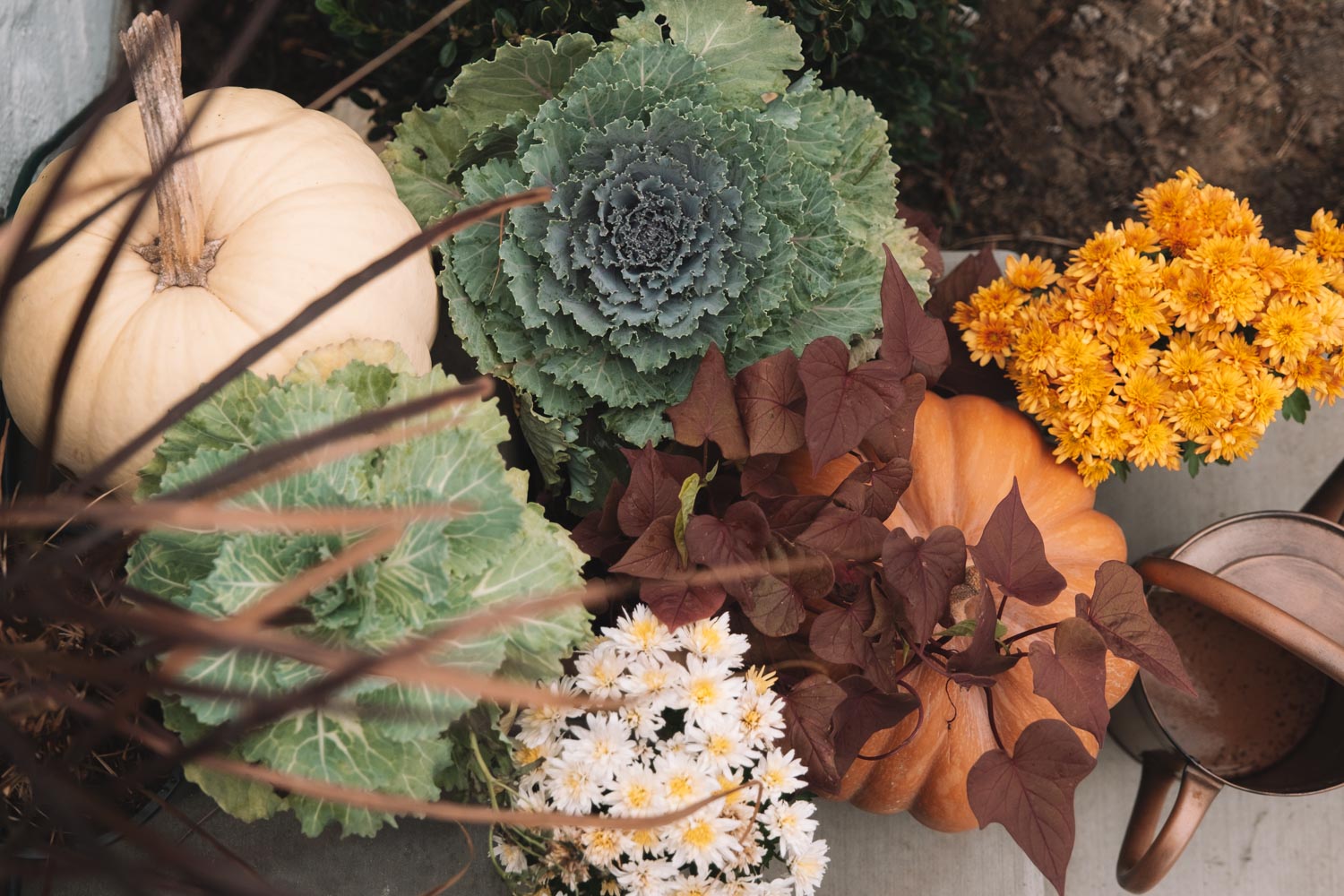 Helpful Tip:
Stick with a color scheme. I personally like deeper and richer yellows, oranges, and burgundies. Height also plays a big factor in the overall look of your porch, so don't be afraid to layer different-sized plants.

If you don't have stairs, use different-sized pots, or stack your plants on boxes to give your porch the illusion of scale.


What fall decorating tips do you have?