We recently spent 5 nights at the enchanting Casanova dei Boschi, an 18th-century farmhouse in the heart of the Val d'Orcia in Tuscany. If you're yearning for a fairytale-like getaway filled with rustic charm, and breathtaking views this is the place to stay.
With five bedrooms, a full kitchen, a living room, and a wood-burning fireplace, it's the perfect destination for friends or family!
I stayed at Casanova dei Boschi with my parents and my baby, Oliver, who was 10 months at the time, and it was like living out a childhood fantasy. We enjoyed slow mornings in the garden, hired a private chef to do a cooking class one night, and drank wine by the fire every evening.
We found the farmhouse on Vrbo! There were actually tons of amazing villas in the Val d'Orcia region, but we chose this farmhouse because of its ideal location.

About Vrbo
Vrbo offers a wide range of spacious and fully-equipped vacation homes, ensuring families have ample space and all the necessary amenities to be together. With options ranging from cozy cottages to luxurious villas, families can find accommodations that suit their specific needs and preferences.
We love that Vrbo provides a homely atmosphere so that we can enjoy quality time together without the constraints of hotel schedules or limited space. The flexibility to cook meals, relax in private living areas, and even access private pools or yards adds extra convenience and enjoyment.
Now that we travel as a family, we love that Vrbo listings often showcase kid-friendly features such as play areas or proximity to attractions, making it easier for families to plan activities and travel with less.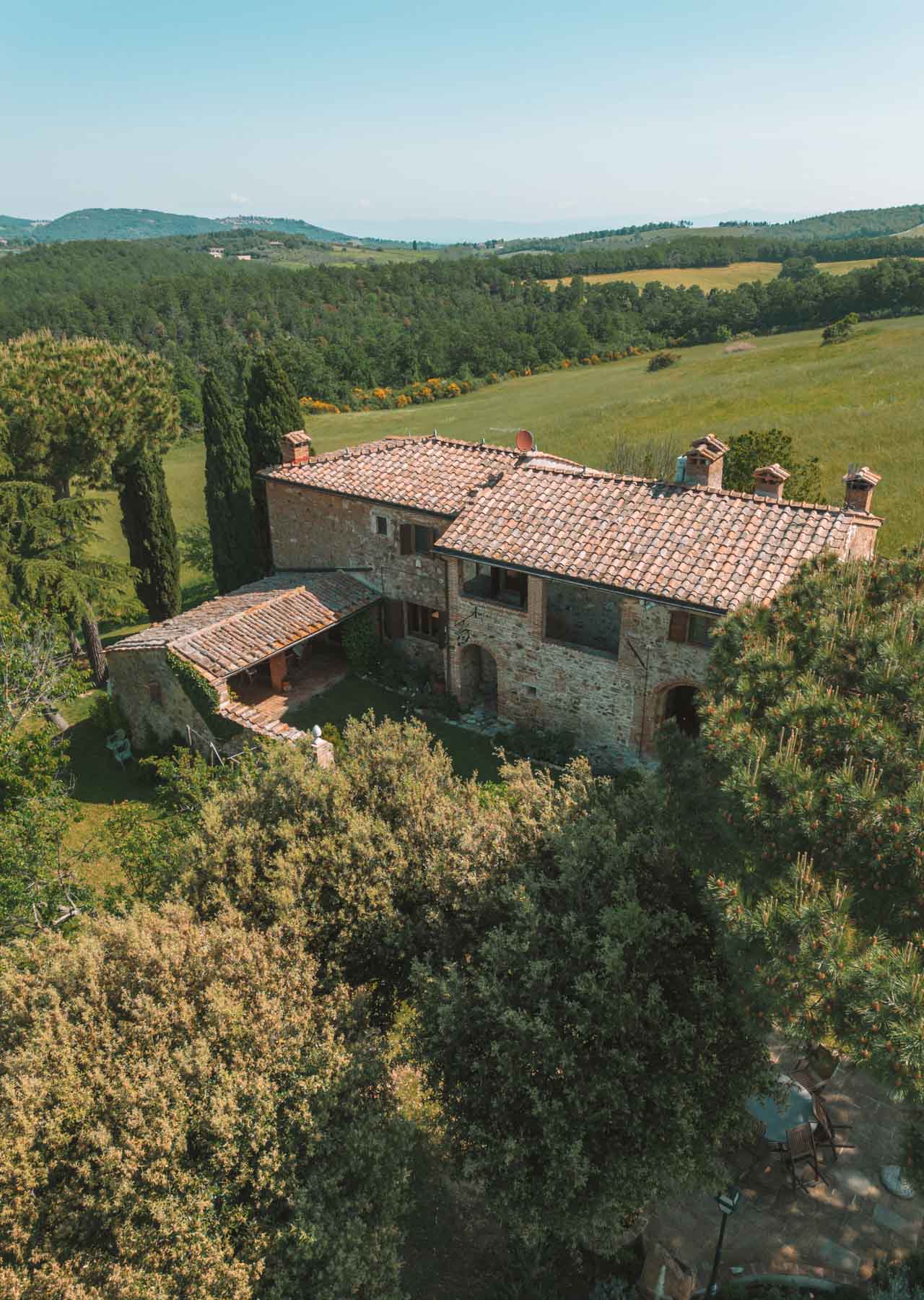 The Location
Imagine rolling hills blanketed in vineyards, olive groves, and cypress trees as far as the eye can see. Welcome to Casanova dei Boschi, a restored 17th-century villa embodying Tuscany's essence.
As we arrived, the sweet aroma of blossoming flowers and the soothing sound of chirping birds instantly transported us to a world of serenity and tranquility.
Located just a 10-minute drive from the beautiful village of Montepulciano, the farmhouse is centrally located while still feeling like you are entirely immersed in the countryside.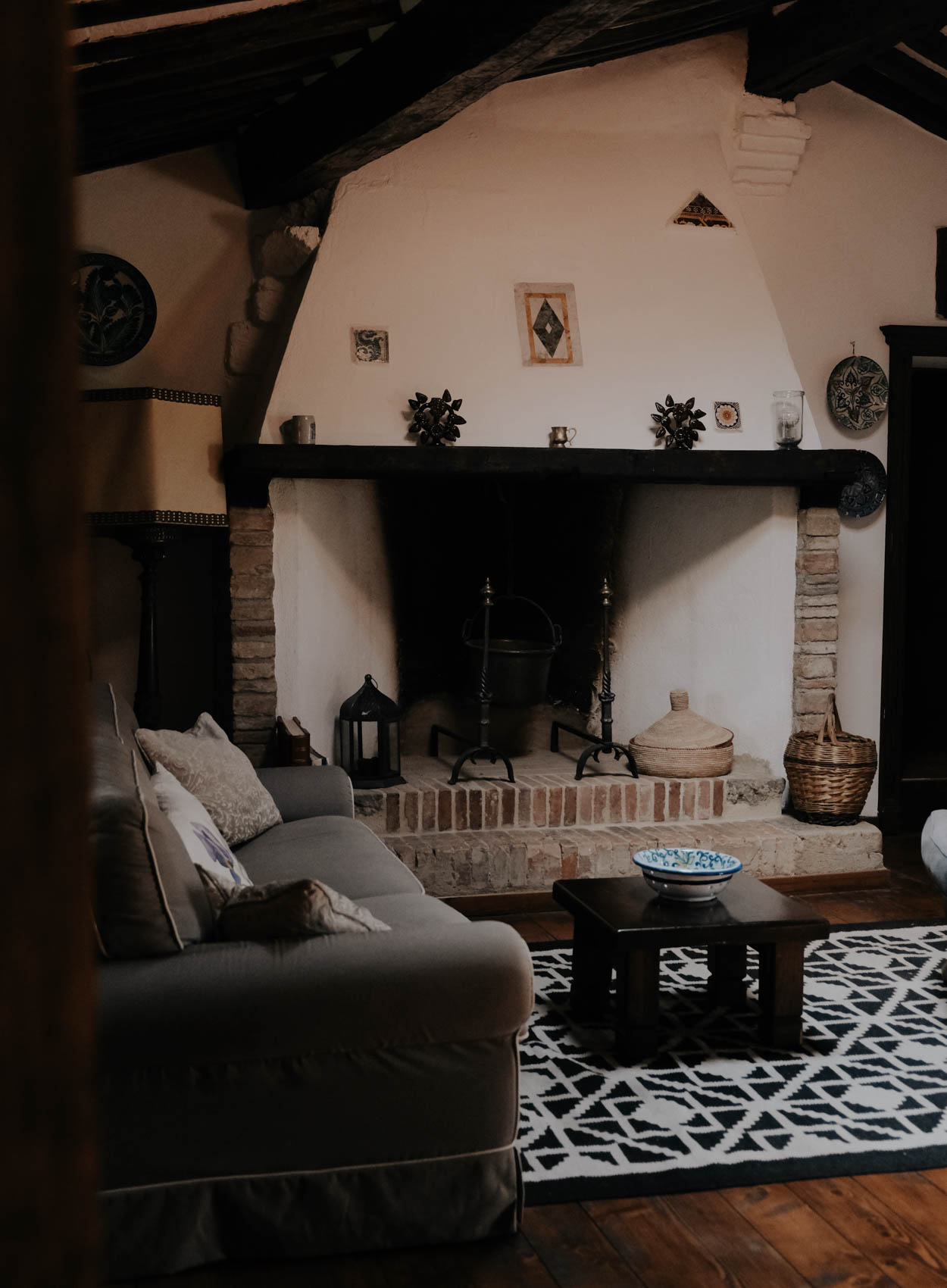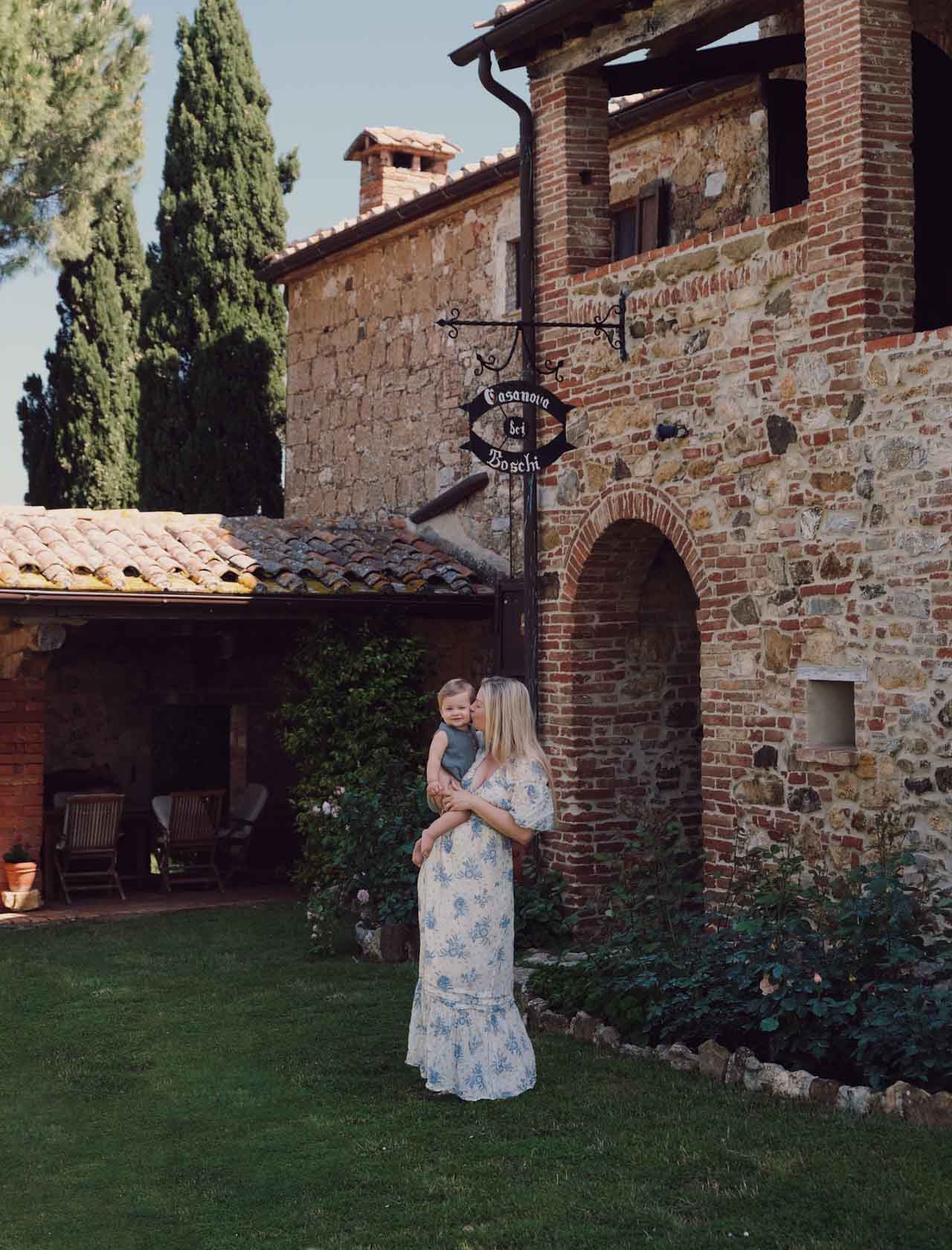 About the Farmhouse
The moment we drove up to the property, we knew we were in for a treat. The farmhouse felt like stepping back in time—with traditional Tuscan decor and a cozy ambiance.
I loved the romantic details like rustic wooden beams, colorful kitchen tiles, and the massive wood-burning fireplace.
You would think accommodation so rustic would also be "dated," but we were pleasantly surprised that there were updated appliances, many electrical plug points, and even super-fast WiFi.
Something I wish I didn't need while I was there, but was grateful to have!
The farmhouse was also super kid-friendly. They provided a pack-and-play and high chair, and an upstairs room would be perfect for older children, with two twin beds and even some toys to play with!
Our favorite part of the farmhouse, though, was that every window featured panoramic views of the countryside. Everywhere you looked felt like a postcard!

Activities
One of the highlights of our stay was exploring the surrounding villages and indulging in wine tastings. We could drive to the village of Montepulciano, our favorite of the Val d'Orcia region, in just 10 minutes. Pienza and Montalcino were also just a short drive away.
Our favorite day though, was visiting Fosso Bianco in Bagni San Filippo.
Just a 35-minute drive from the farmhouse, these hot springs are like something out of a fairytale! You can bathe in sulfurous hot springs surrounded by thick pine forests & limestone hills.

Cooking Class
Our host was also incredibly helpful and connected us to a local chef who we organized to lead a cooking class at the farmhouse one evening. We listened to classic Italian music as she taught us to make traditional Tuscan food—including fresh pasta from scratch!
The best part, she was incredibly accommodating to dietary restrictions.
As a family that, combined, is gluten-free, dairy-free, and pescatarian, we aren't always the easiest to feed. She was so understanding and even came prepared to make gluten-free, dairy-free tiramisu—and it was SO delicious!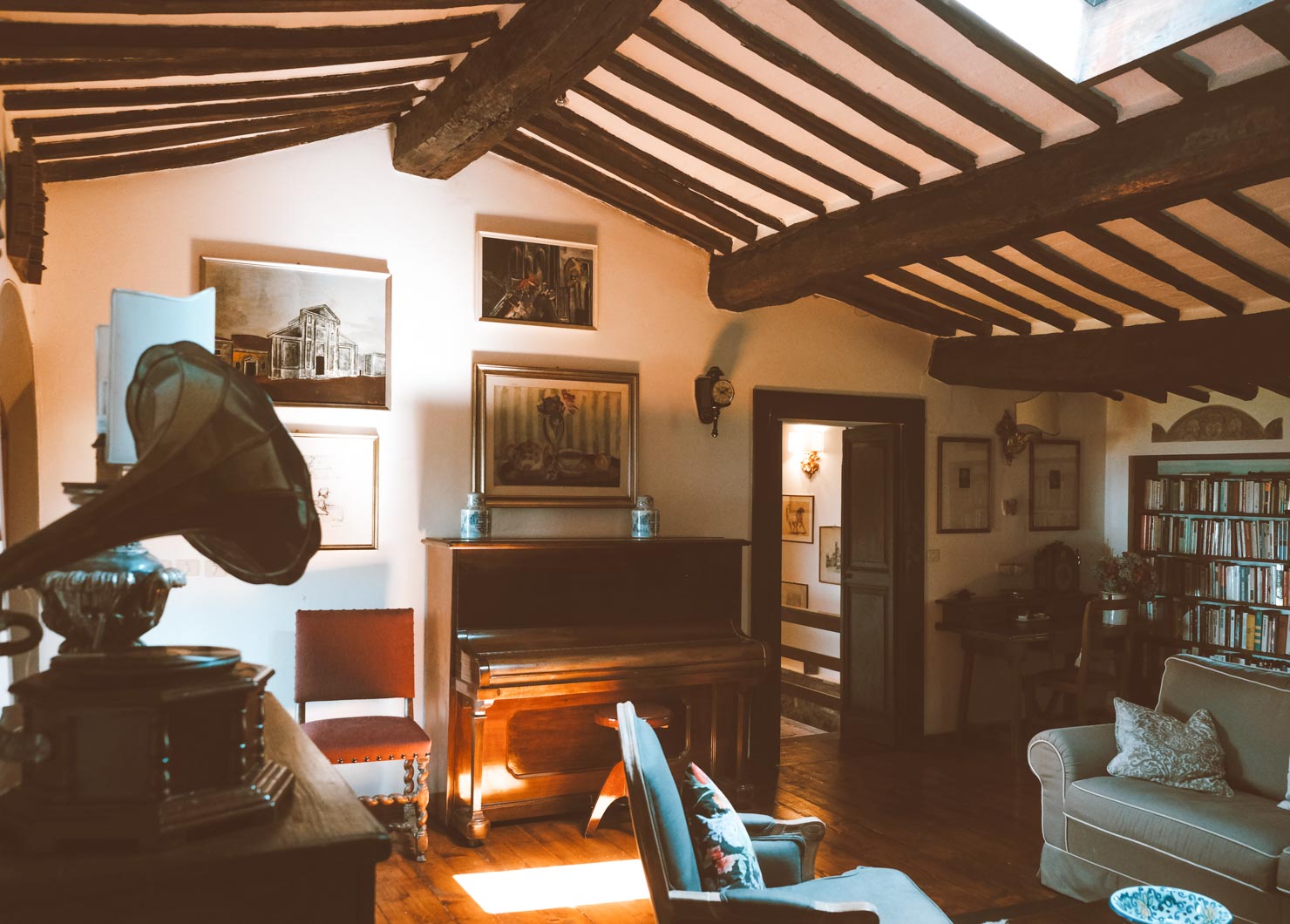 In My Opinion
Casanova dei Boschi stole my heart with its timeless beauty and captivating surroundings. It's a place you can disconnect from the world and immerse yourself in the charm of Tuscany.
Whether you're seeking a romantic retreat or simply a peaceful escape with your family, this farmhouse is a great destination. Check out the farmhouse here or find your own special getaway on Vrbo.
Pack your bags, let your worries fade away, and embrace the magic of Casanova dei Boschi—your Tuscan fairytale awaits!

More Information
Property: Casanova dei Boschi
Location: Montepulciano, Tuscany
Accommodation: Vacation Home
Price Range: $$

Vrbo compensates authors for their writings appearing on this site; such compensation may include travel and other costs.