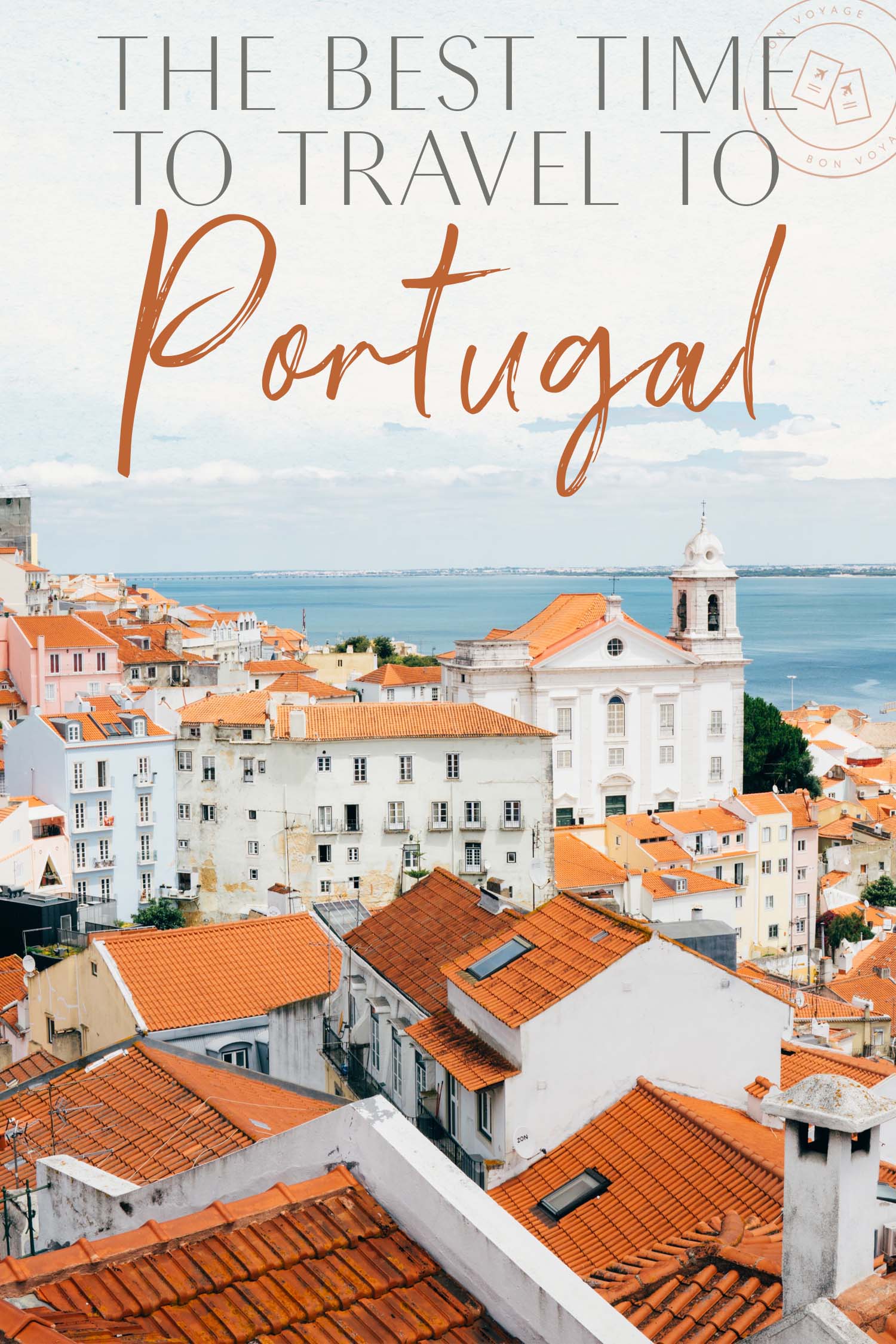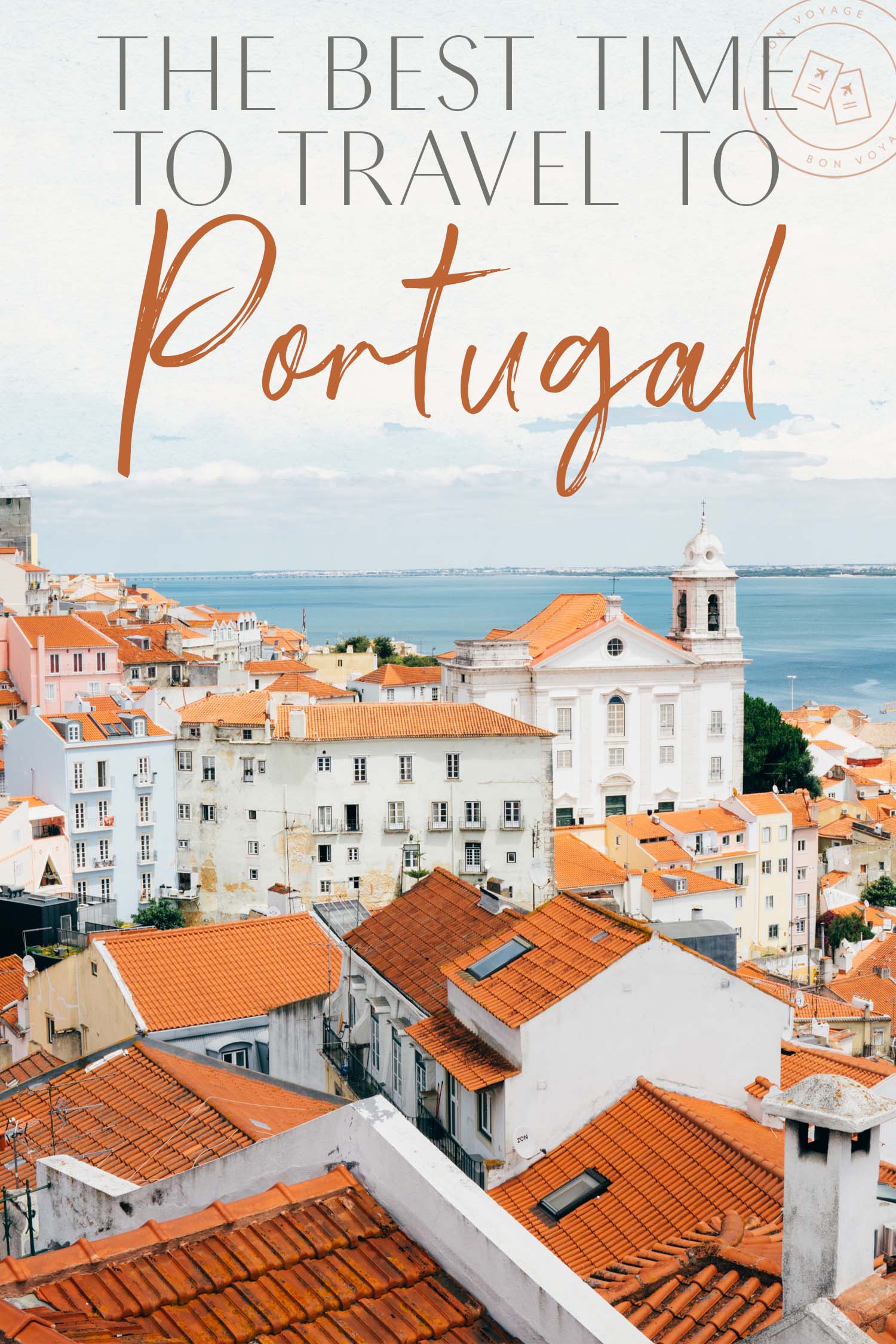 Portugal is a country that truly has it all—from white sand beaches to architecturally beautiful cities to all the wine you can drink! It's no wonder that it has become an extremely popular destination amongst tourists, especially solo female travelers.
Because there's so much to do and see and the country has a wide variety of landscapes, choosing the best time to visit can seem a bit overwhelming.
Although it can get cold and wet during the winter months, there really is no "wrong" or "right" time to visit. There are so many unique festivals and seasonal draws that are worth experiencing. It really just depends what you're interested in!
Whether you're wanting to head to Porto to sample all the famous Port wine, or you're looking for the best time to head to Sintra…
Here is my guide to help you figure out the best time to visit Portugal for you!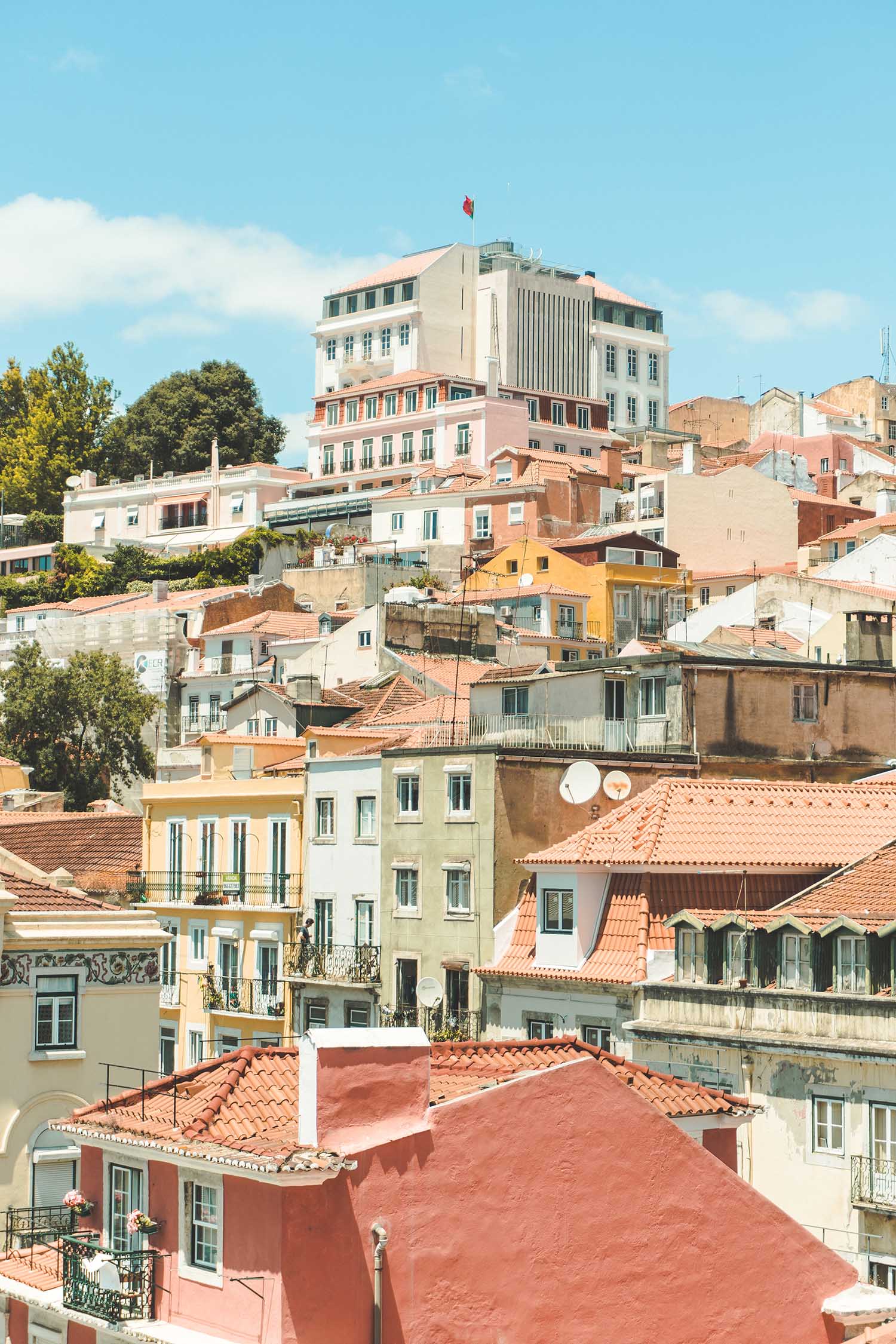 Lisbon
March to May
Springtime in Portugal is one of the best times to visit the country.
Doors of attractions that closed down in the winter open once again, welcoming tourists with open arms. Colorful flowers begin to bloom and the hills turn a vibrant green. The chance of rain is quite likely throughout the day so you will want to have some flexibility in your itinerary if you have outdoor plans.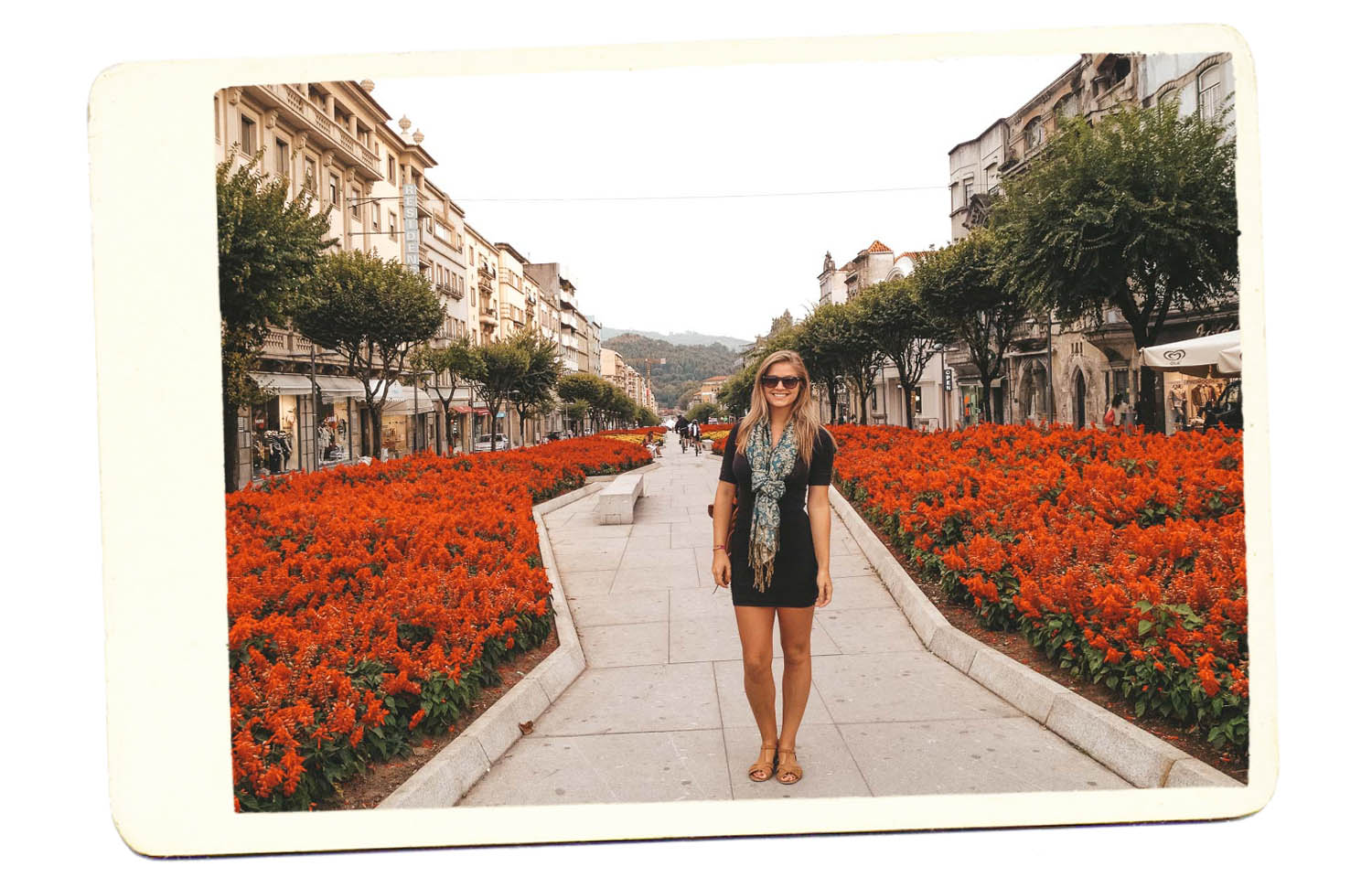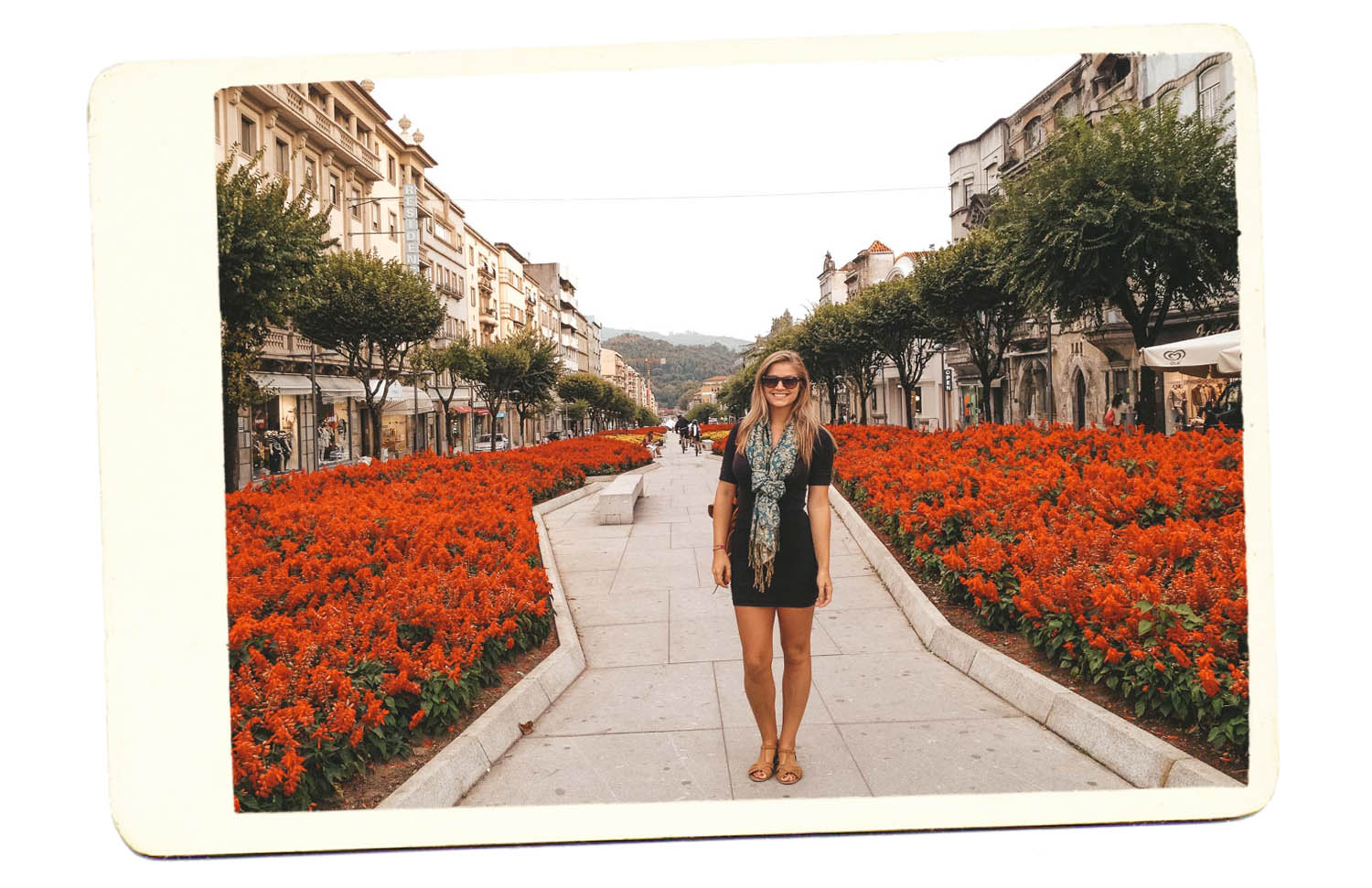 However, the storms are usually interspersed with periods of sunshine and blue skies so don't let this deter you. If you don't mind a little rain, you'll also avoid the heavy summer crowds that haven't made their way to Portugal yet!
In the spring, you'll find many celebrations including numerous cheese festivals, a fish festival taking place in Lisbon during April, a chocolate festival in Obidos, a flower festival in Maderia, and the Iberian Mask Festival in May in Lisbon.
Count me in!!

June to September
Summer in Portugal means plenty of sunshine which draws crowds from all over the world. 
The streets, beaches, and sites are bustling with tourists, making it harder to navigate around. Because of this, prices also rise up to 30% and local transportation options typically sell out. Booking in advance is recommended if you decide to visit during the summer months to help save you some money, time, and a headache.
Afternoons do get plenty warm so when planning out your itinerary, make sure to plan for some indoor activities to escape the heat—museums are great for this!
If you don't mind bumping shoulders with other tourists, summer is one of the best times to visit Portugal's coast. The coast, particularly Nazaré and all along Algarve (Portugal's southernmost region), is full of locals and visitors alike, as many people are looking to soak up some time in the warm turquoise water.
Can you blame them?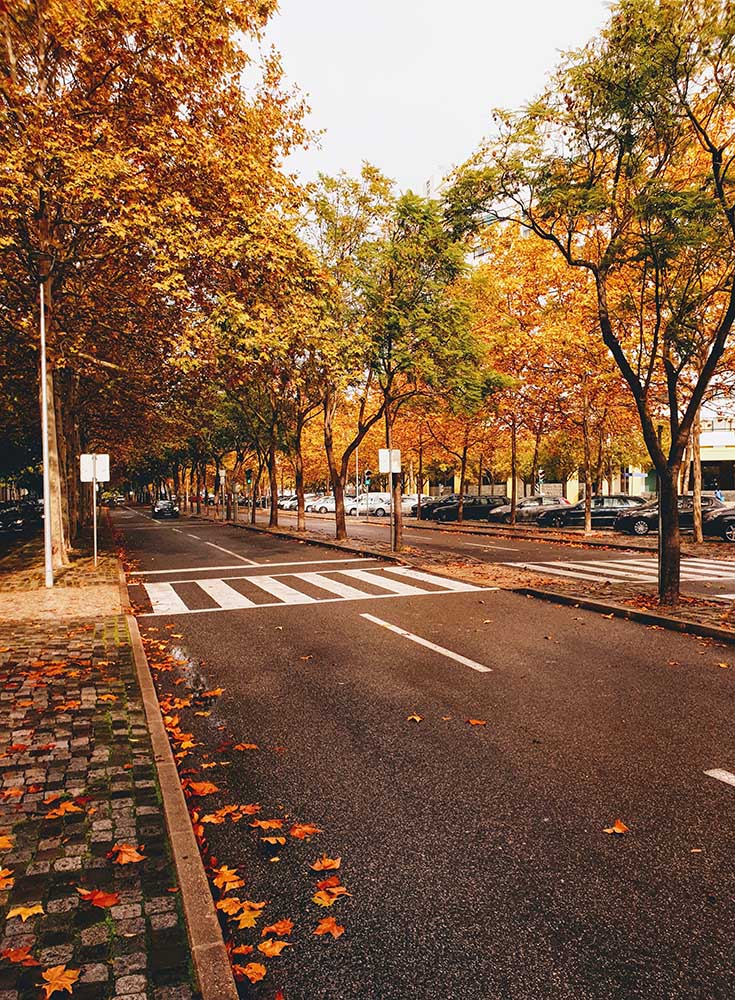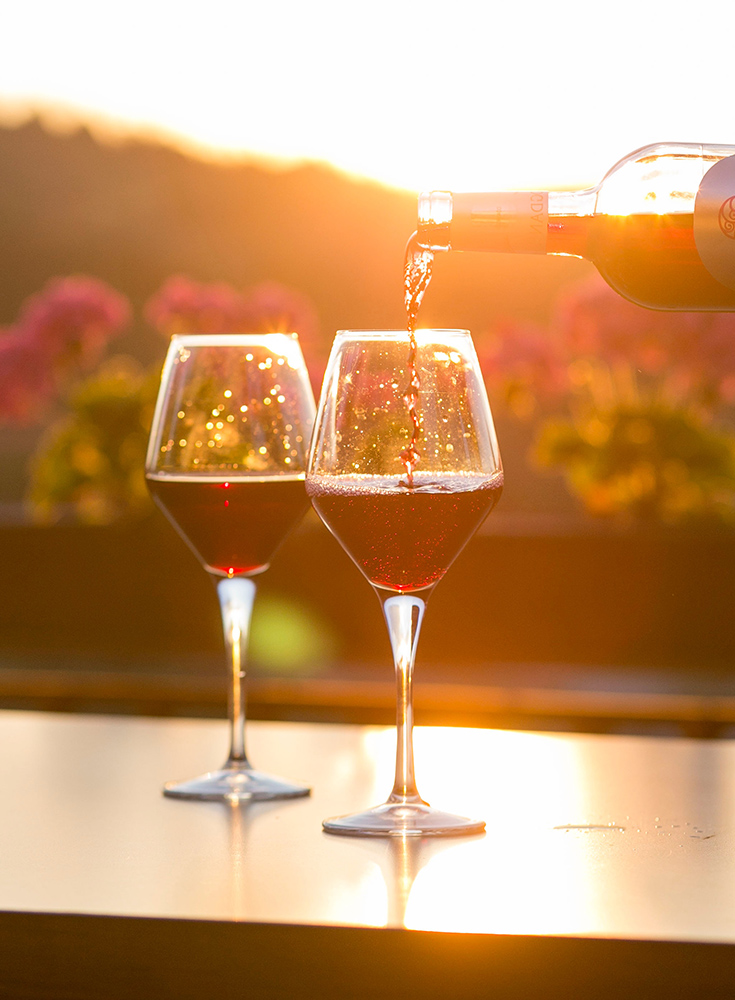 October to November
Autumn in Portugal is another wonderful time to visit as the crowds have left and the weather begins to cool down. The vineyards and oak forests start to change color, painting them in the autumnal reds and golds. To get the best of these fall hues, visit the forests of Coimbra, Serra de Estrela, or Montesinho Natural Park.
This is also when grape harvesting begins so if it's your dream to sip on some Portuguese wine at a vineyard, fall is the ideal time. Just be sure to pack some layers!
If you're interested in heading the famed Porto for all its iconic wine, I'd highly recommend booking a wine tasting tour. You can even do a wine tasting tour out of Lisbon!
Fall is also a wonderful time to visit if you're looking to experience food-related festivals. Honey and chestnut festivals take place in Lousã and a mushroom festival is held in Fundao.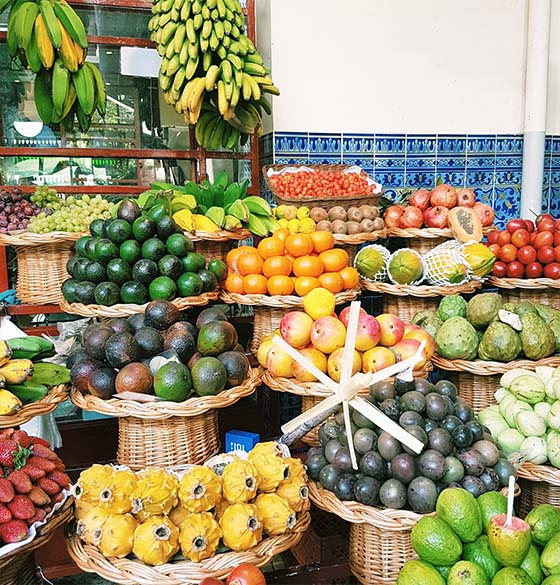 Really want to dive into Portuguese food? Make sure to check out this guide to 10 local foods to try in Portugal!
Read More


December to February
Winter in Portugal can get quite chilly and many resorts shut down.
Tourist attractions have shorter hours and availability, making planning a vacation a bit more tricky. If you plan ahead, dress warm, and pack an umbrella. This is still a wonderful time to visit as there are few crowds and lodging is very affordable.
It's also possible to spend your winter months skiing in Portugal. With one ski resort in the Serra da Estrela Mountains, you can spend your days on the slopes before wandering the streets lined with Christmas market stalls.
If you feel like extending your trip, ring in the new year in Madeira, a spot famous for its fireworks display or visit Praia dos Pescadores in Algarve. There are also special concerts all throughout the country to welcome the new year.
And lastly, Three Kings' Day takes place on January 6th and marks the end of the holiday season. Many local families have a traditional meal, carolers go door to door singing, and children often receive gifts. So if you're here during that period, you can enjoy all the festive merriment!

Overall
Like I mentioned above, there's no "right" or "wrong" time to visit Portugal—it truly just depends on what activities you want to take part in and what kind of weather you'd prefer!
Shoulder seasons are great to score some deals and also beat the crowds but do keep in mind that some coastal and resort towns might not have as many places open for that reason.
Have you been to Portugal or are you planning to go? Let me know in the comments below!