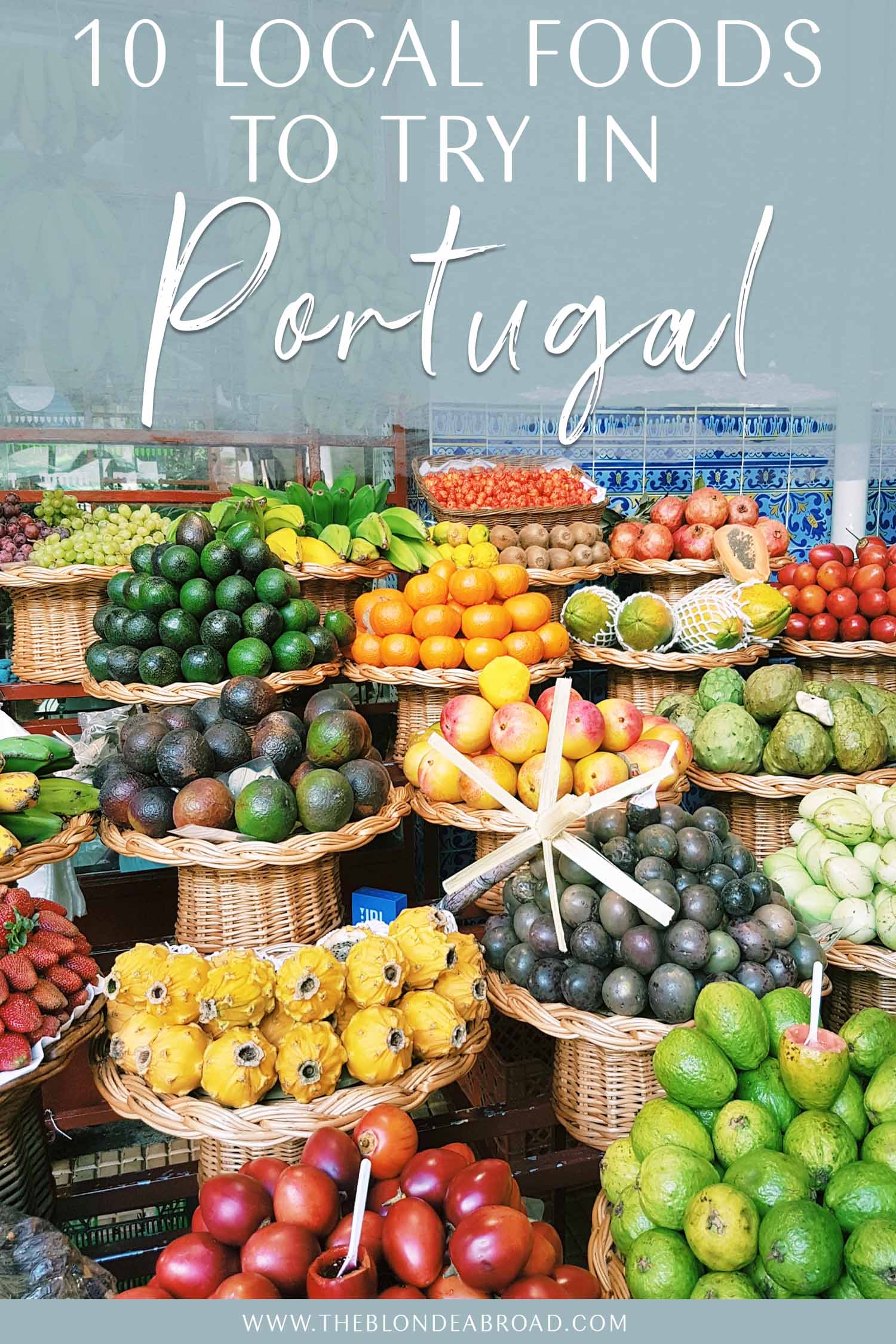 Are there any dishes that come to mind when you think quintessential Portuguese food?
I have to say, before visiting Portugal, I'm not sure I'd ever had Portuguese food nor did I know what kind of dishes I would find there. And I'm guessing you might be in a similar boat. Known for their seafood and wide variety of spices, Portuguese food is Mediterranean food at its finest!
So whether you're a newbie when it comes to Portuguese cuisine or you're super familiar with their dishes, I dare you to try one of these! Oh and don't even get me started on the incredible markets and their fresh produce…
Here are 10 local foods you absolutely need to try when visiting Portugal!


Cozido à Portuguesa
Cozido a Portuguesa is one of the most popular dishes in Portugal, but even with its popularity, it's difficult to trace its origins.
The dish itself is a platter of meats, sausage, and vegetables. Every region of Portugal has its own variation…so you might just need to try this wherever you go!
For example, in the northeastern part of Portugal, cozido contains breaded sausage (farinheira), blood sausage (morcela), and sausage mixed with game and bread (alheira). In the Algarve, the dish is often served with mint and potato.

Feijoada
Feijoada is Portugal's definition of comfort food. It is a stew of beans, pork, and vegetables. It's packed with the flavor of cumin, cloves, garlic, and paprika.
If you're traveling along the coast, you might find feijoada that substitutes pork with seafood.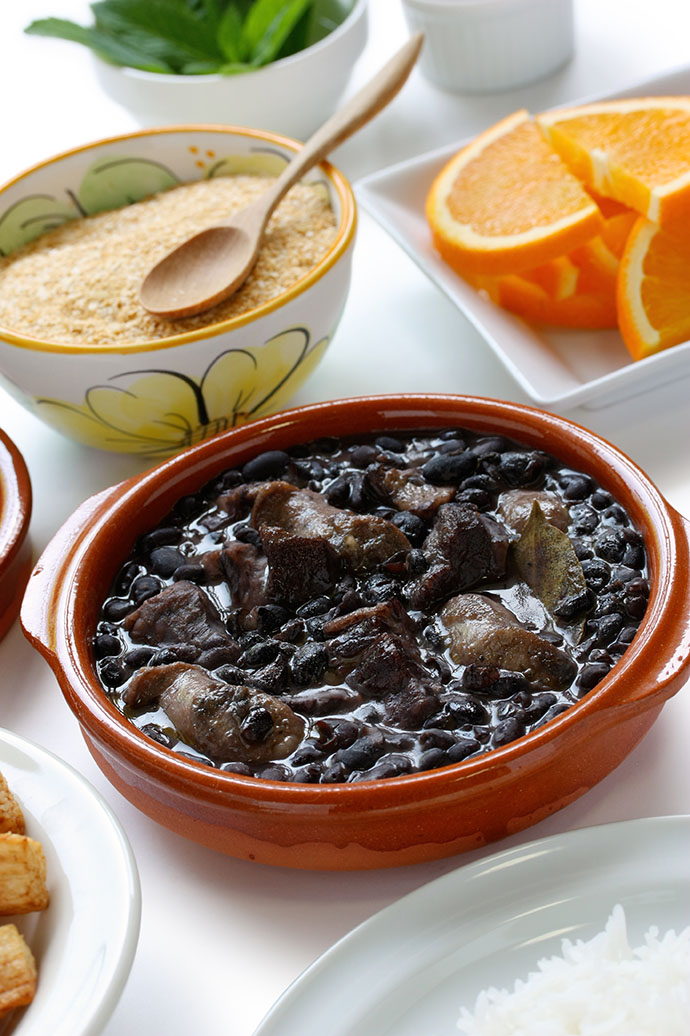 Peixinhos da Horta
Peixinhos da Horta literally translates to "little fish from the garden" due to its resemblance to small pieces of colorful fish. It is usually prepared with green beans in a wheat flour-based batter that is then deep-fried.

Yum!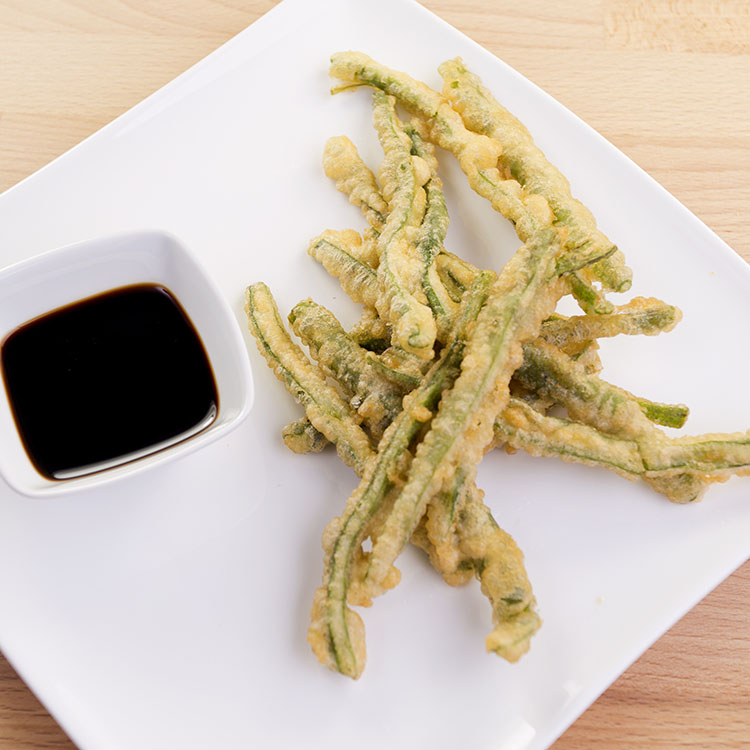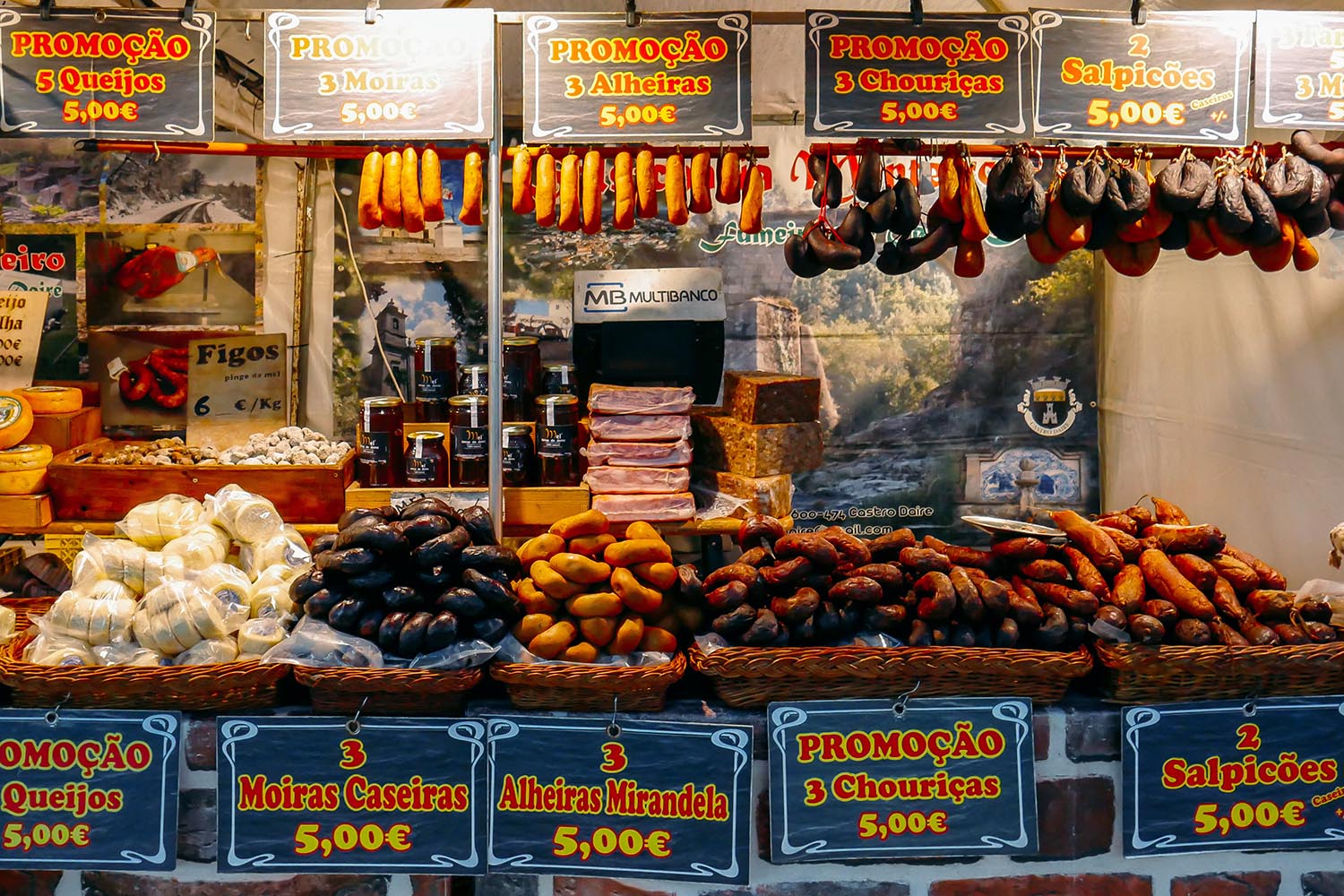 Caparica, Portugal
Alheira de Mirandela
Alheira de Mirandela is a dish with quite a long history.
When the Jewish population was expelled to Portugal in the late 1400s, they took refuge in the mountains of Tras-os-Montes in northeastern Portugal. They pretended to have converted to Catholicism to remain safe and one way to display this was to eat sausages so that everyone thought that they were no longer kosher.
Since then, the dish has become extremely popular in every restaurant and cafe in the country. It's also very budget-friendly!

Sardinhas Assadas
Sardinhas assadas is typical comfort food of Portugal. The platter of grilled sardines typically involves leaving the fish intact, bones and all. When eaten, you avoid the spine by biting into the side.
The flaky white meat is combined with the smoky crispy skin to pack a flavorful punch.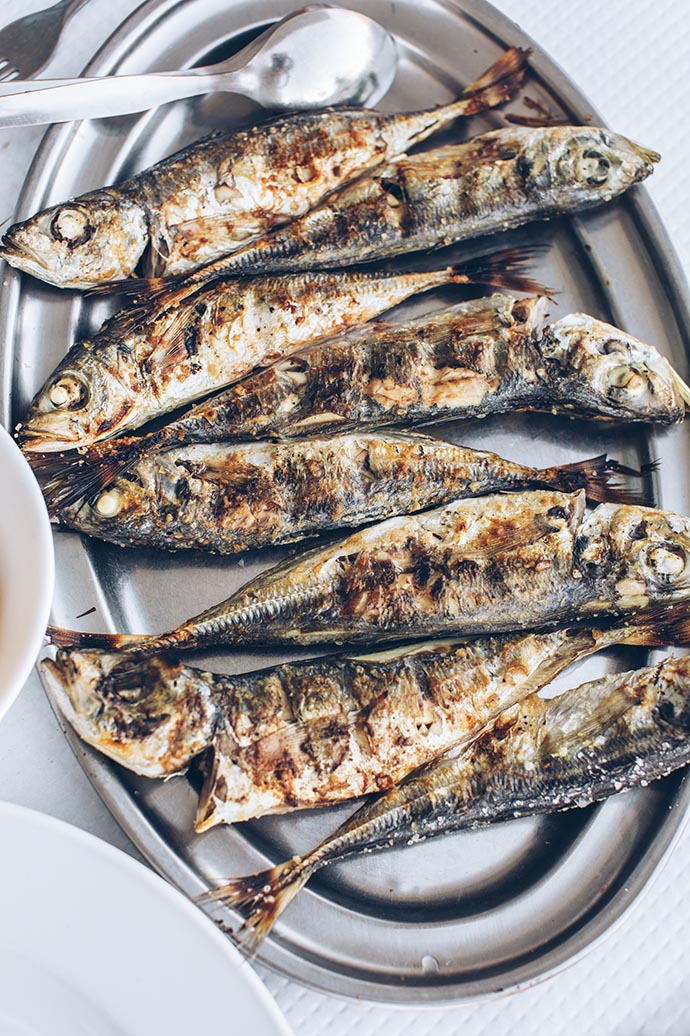 Bifanas + Francesinha
It was too difficult to choose between these delicious sandwiches…so you'll just have to try both!
Simply put, a bifana—the national Portuguese sandwich—is a DELICIOUS pork sandwich. Much like cozido, the sandwich will vary depending on the region you visit.
If you're visiting Porto, you've got to try the Francesinha Sandwich, the famous Portuguese food from Porto. It's essentially the Portuguese version of the croque-monsieur.
While it's mainly found in Porto, you can often find it in cafés all throughout Portugal. Instead of being filled with ham and cheese, it's got allllll the works: ham, linguiça sausage, steak, and cheese. And then it's covered in a beer-tomato sauce and served with fries!

Arroz de Marisco
Arroz de marisco is a seafood rice that consists of shrimp, clams, mussels, lobster, crab, scallops, and rice. It's very similar to Spanish paella, but can often have a stew-like quality.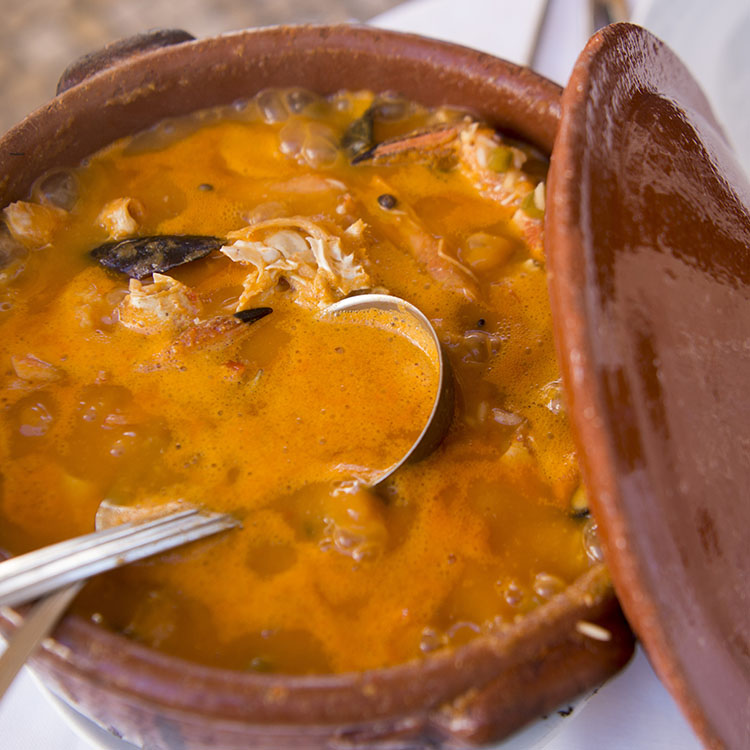 Açorda
Açorda is a dish made of day-old bread and poached eggs, served in an herbed broth.
This meal is a typical countryside meal from Alentejo. If you go inland, the dish is enhanced with meats like wild game and on the coast, the version might contain shrimp or fish.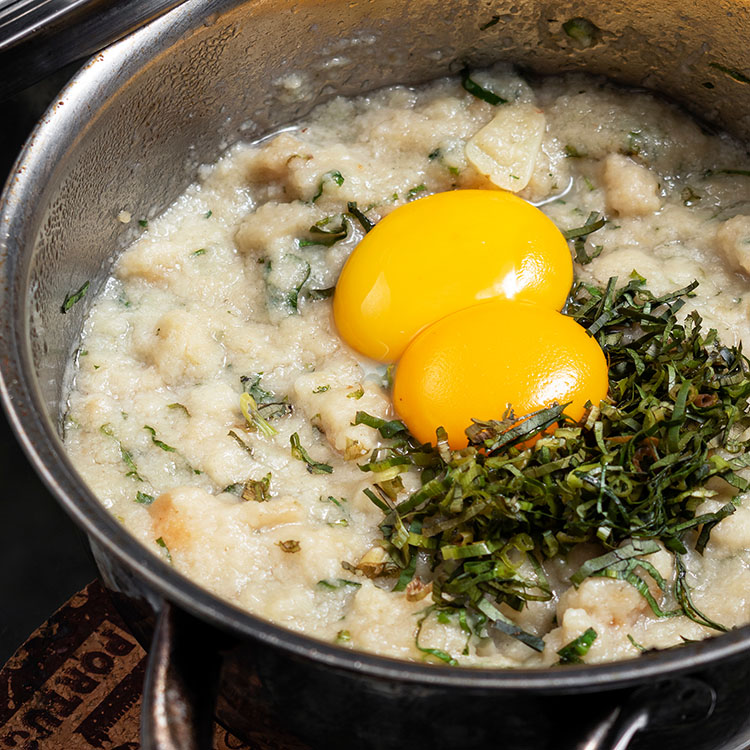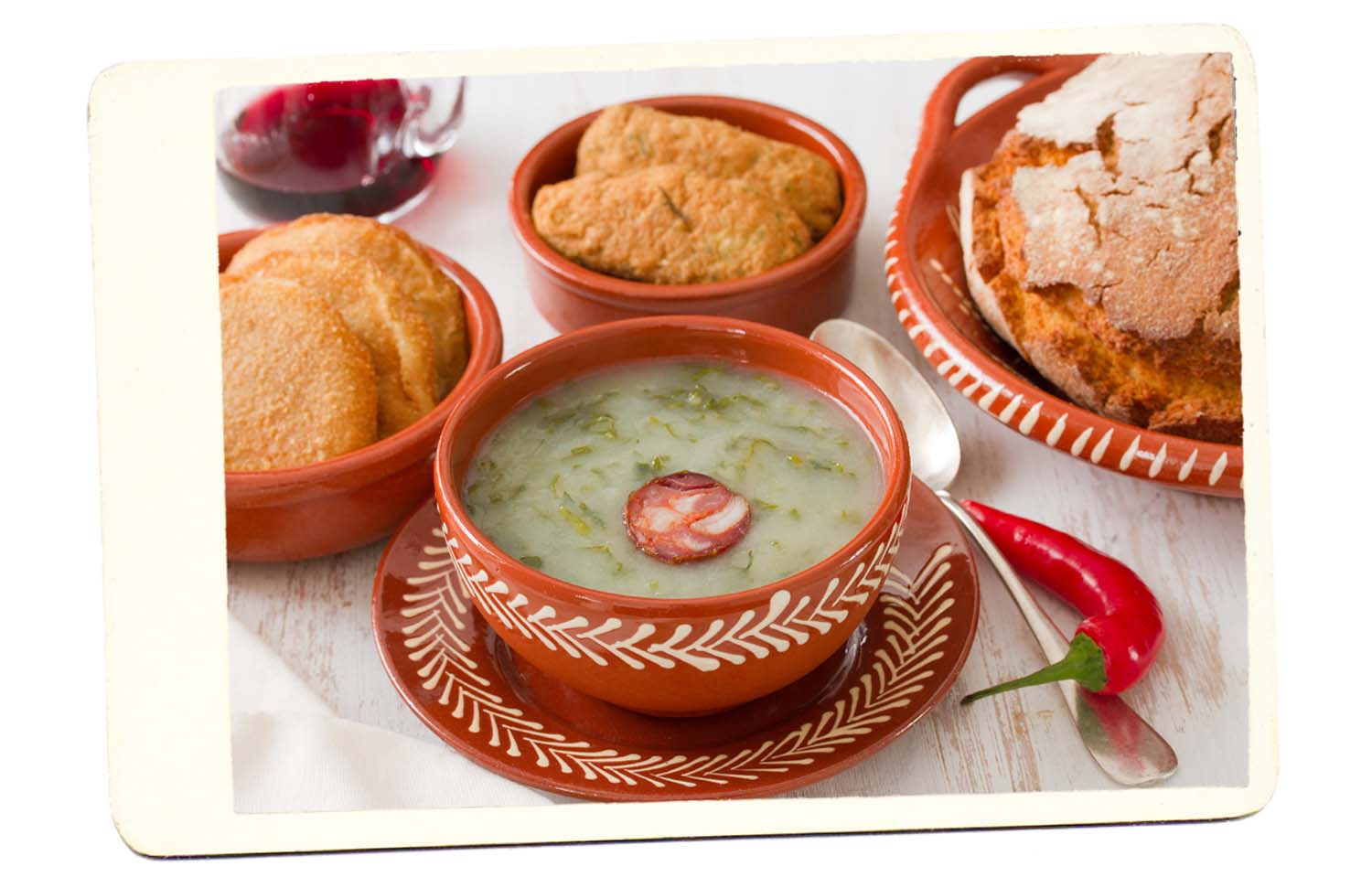 Caldo Verde
Caldo verde is a Portuguese soup made up of potatoes, collard greens, olive oil, garlic, onion, and salt. Some recipes may add meat such as ham, making it similar to Italo-American wedding soup. It's the perfect healthy comfort food for a cold day.

Polvo a Lagareiro
If you haven't noticed yet, the Portuguese love their seafood.
And this holds true yet again with polvo a lagareiro, a dish that consists of a whole octopus that is boiled and then roasted with garlic and olive oil. You will find this dish in any city in the country, though it is best enjoyed in Nazare, a seaside village.


Pastel de Nata
Last but not least, a Portuguese dessert!
Pastel de nata is a sweet and creamy egg tart that is quite addicting. Made up of flour, butter, cinnamon, eggs, and of course, sugar. The dough has a crispy outer shell that melts in your mouth the minute you take a bite. Enjoy with a cup of Portuguese coffee and you will feel like you are in heaven.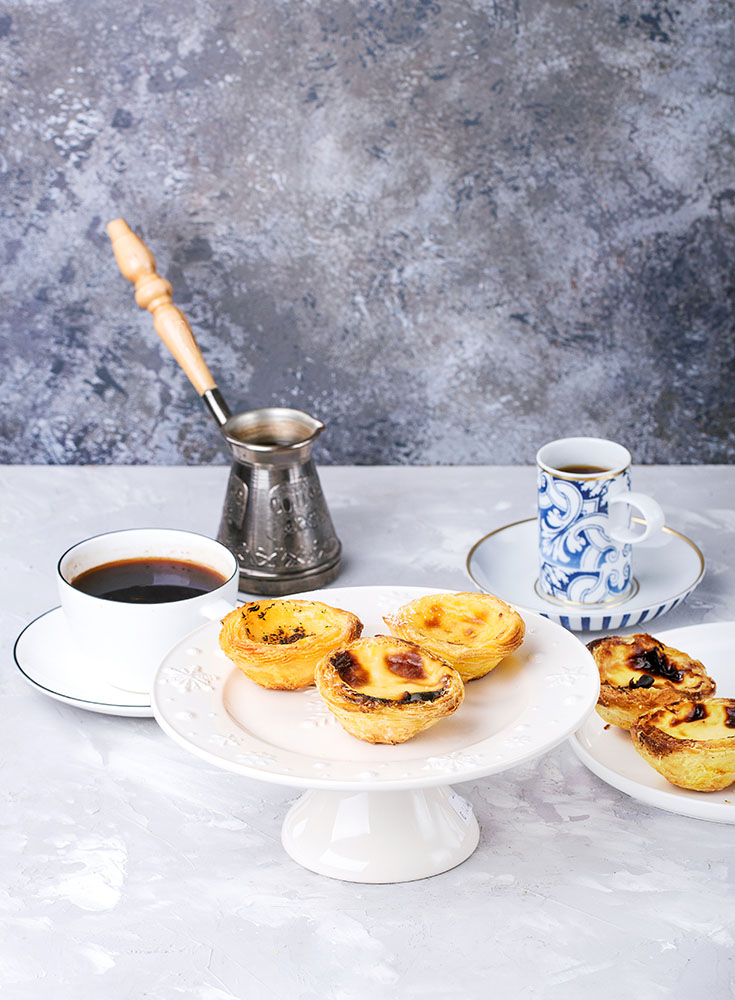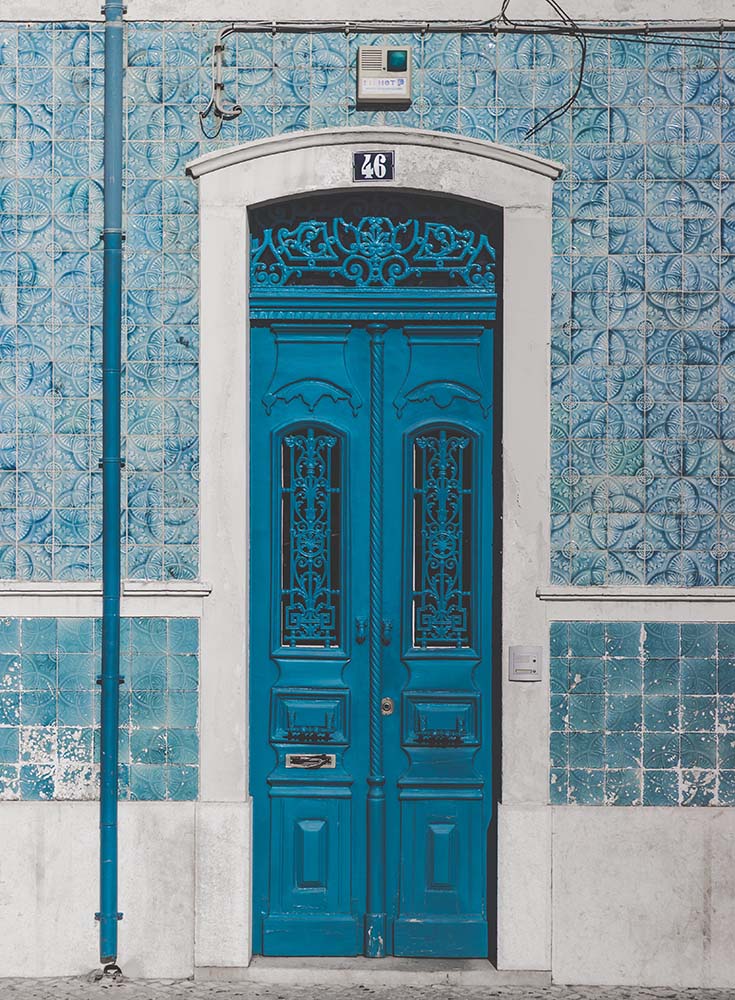 Bonus
Didn't get enough seafood? Don't worry, Portugal dishes it out in spades!
Make sure to try bacalhau—it's the most quintessential food of Portugal. It's a salted cod but they prepare it in a zillion different ways! Some of the more popular ways are:
Bacalhau com Natas: this is one of the most popular recipes. It's comprised of thinly sliced potatoes combined with cream, onions, and the fish, and then baked in the oven.
Bacalhau à Gomes de Sá: this one originates from Porto! It's salted cod, onions, and potatoes (so similar to the above), but then garnished with hard-boiled eggs and black olives.
Bacalhau à Brás:

the salted cod is cooked with shredded potatoes, and onions, and mixed together with scrambled eggs. Yum!

Bacalhau com broa:

salted cod with breadcrumbs and then baked

Overall
Though many people aren't familiar with Portugal's food, it's a country that is filled with comfort dishes, delicious seafood, and desserts that will leave you wanting more.
Whether you're visiting Portugal or you just want to give the dishes a chance in your hometown, try one of these 10 dishes to get a true sense of what the country's culinary scene is really like!
I'd love to hear what about the Portuguese dishes you've tried in the comments below!

Recommended Food Tours throughout Portugal!