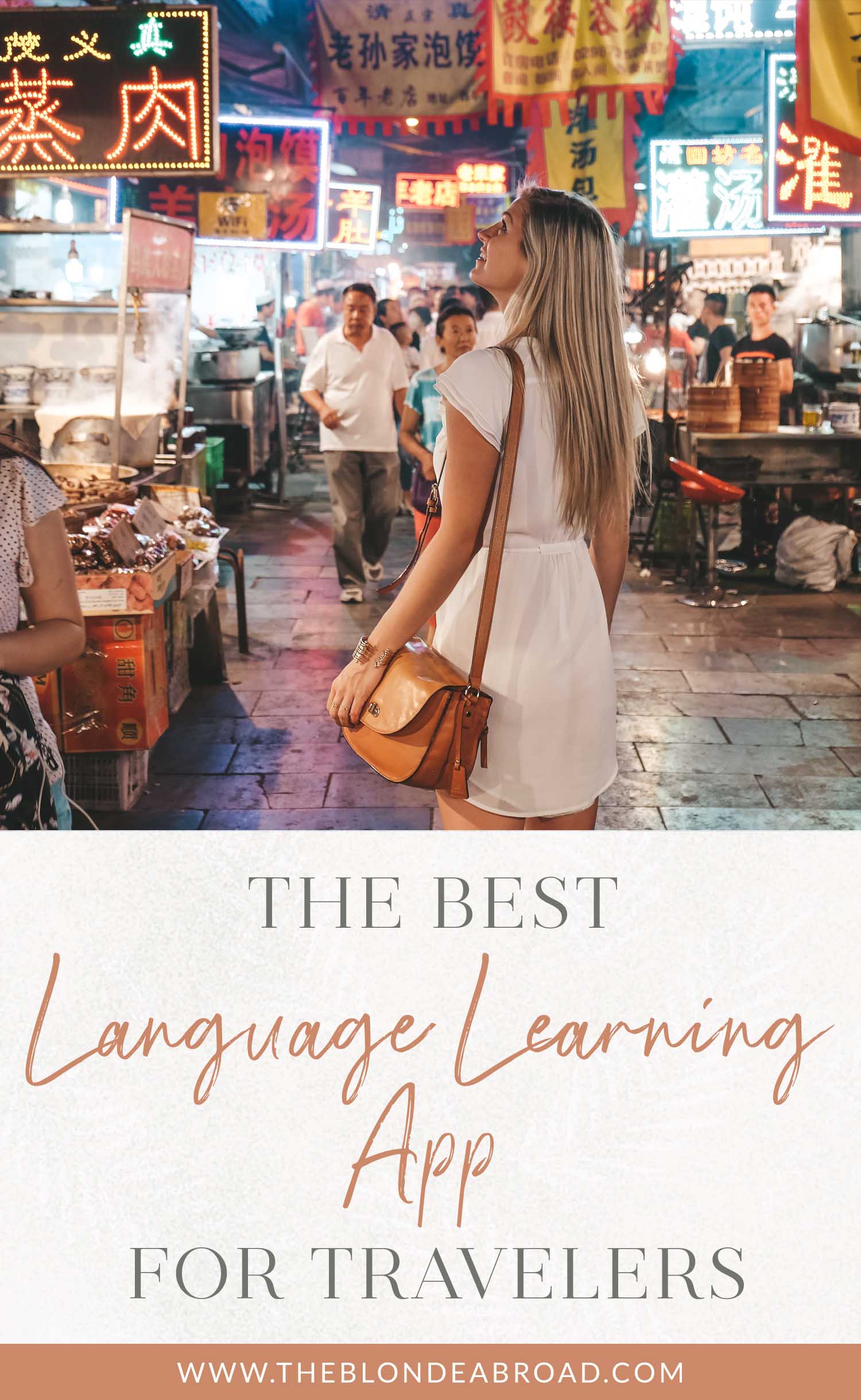 Whether you're looking for the bathroom, trying to order something vegetarian, or simply wanting to connect with locals — it's not always easy to communicate in a foreign language.
Sure, pantomiming or the "point and hope" method can work for some things…but not always.
I've been very fortunate to grow up speaking a language that is so widely used, and while a lot of places have people that may understand a little bit of English, I've found that locals really appreciate it when you put effort into learning the local language.
A simple "please" or "thank you" in their language can work wonders.
Before trips, I love to pick up a little bit of the lingo — knowing some of the key phrases I might need is very useful. However, it's been hard to find a resource that teaches me just enough to travel confidently.
I get lost in programs that focus on learning a full language yet I can never remember language tips from guide books.
The Drops app is here to change the way you learn languages and is perfect for those that like to travel far and wide!
Here's the best language learning app for travelers!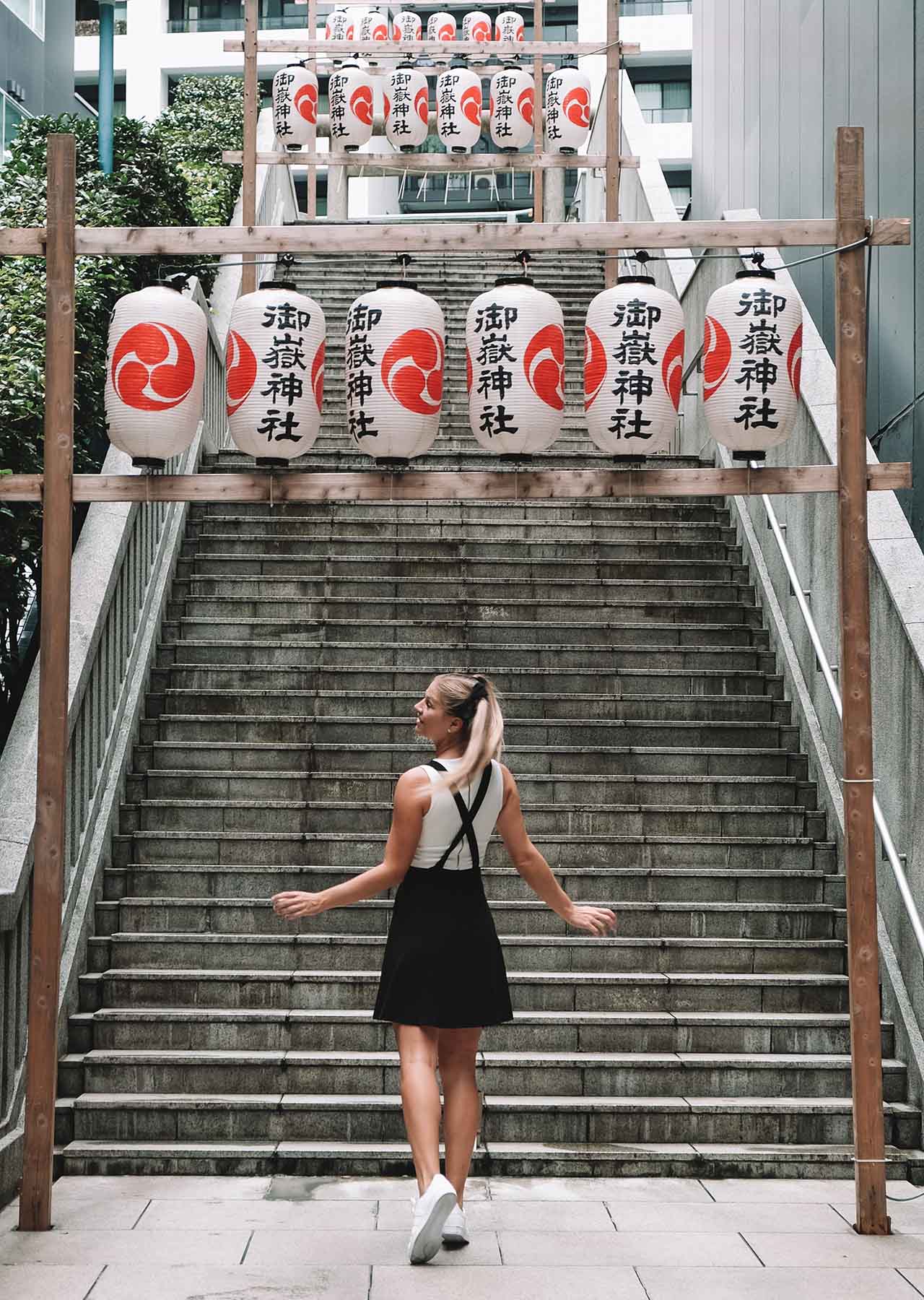 What Is Drops?
First off, Drops is available as an app for your iPhone or Android.
It's designed to make learning languages easy and fun with games that teach you vocabulary and phrases, as well as the essentials you might want to know when traveling. (I'll go into the games below!)
The idea is to spend several minutes per day playing the games to pick up new words and consistently practice lingo you previously learned, so that you can easily remember it when in the real world.
Note: With the free version, the time limit is capped at 5 minutes per day. With premium, the time limit is extended to 15 minutes and can be bypassed completely in settings to allow unlimited time.
Drops offers 45 languages to choose from — so whether you're traveling to an Arabic-speaking country, or trying to pick up French, or  Japanese, you've got a plethora to choose from!
They've even offer Hawaiian, Icelandic, and Swahili!
I love that you can specifically choose which categories you'd like to learn — things like Food & Drinks, Nature & Animals, Business & Tech — or there's even a category called "Travel Talk," which is geared toward words and phrases you'd typically use while traveling.
Like I said, it's the perfect language learning app for travelers!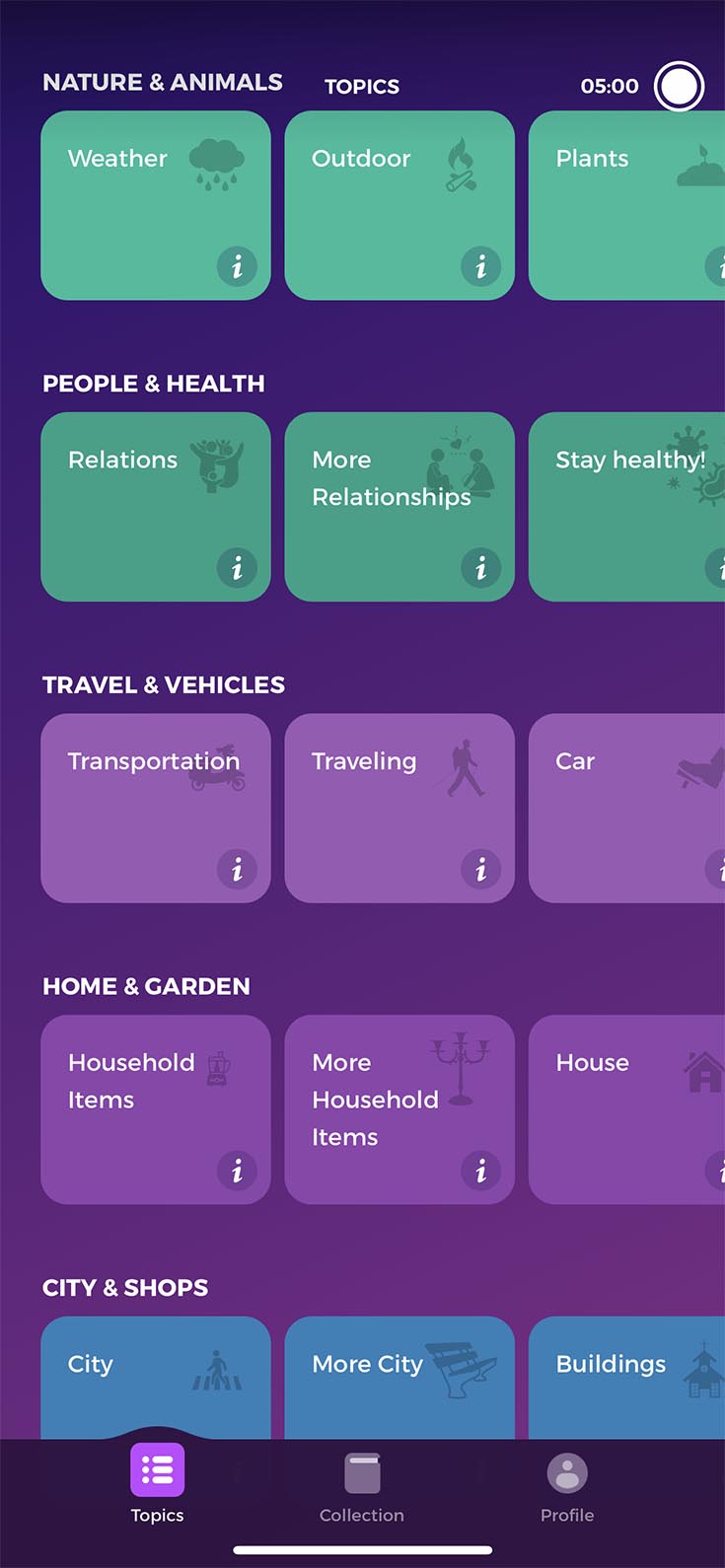 Using Drops
I've been using Drops to learn helpful travel words and phrases in Arabic, and I'm really enjoying the process!
While I don't necessarily need to learn Arabic or be fluent in it, because I've traveled pretty extensively around Arabic-speaking countries, I want to get better at conversational Arabic.
What's really cool about Drops is that it's broken up into topics of interest, as I mentioned above.
So you choose to study up on things you'd be using while traveling: greetings, transportation, bargaining, getting around, and more!
The way of learning is really unique — especially for a language with a completely different alphabet, visual learning becomes imperative, and I like that it's both visual and auditory.
So I can hear how words are supposed to sound, while seeing them spelled out.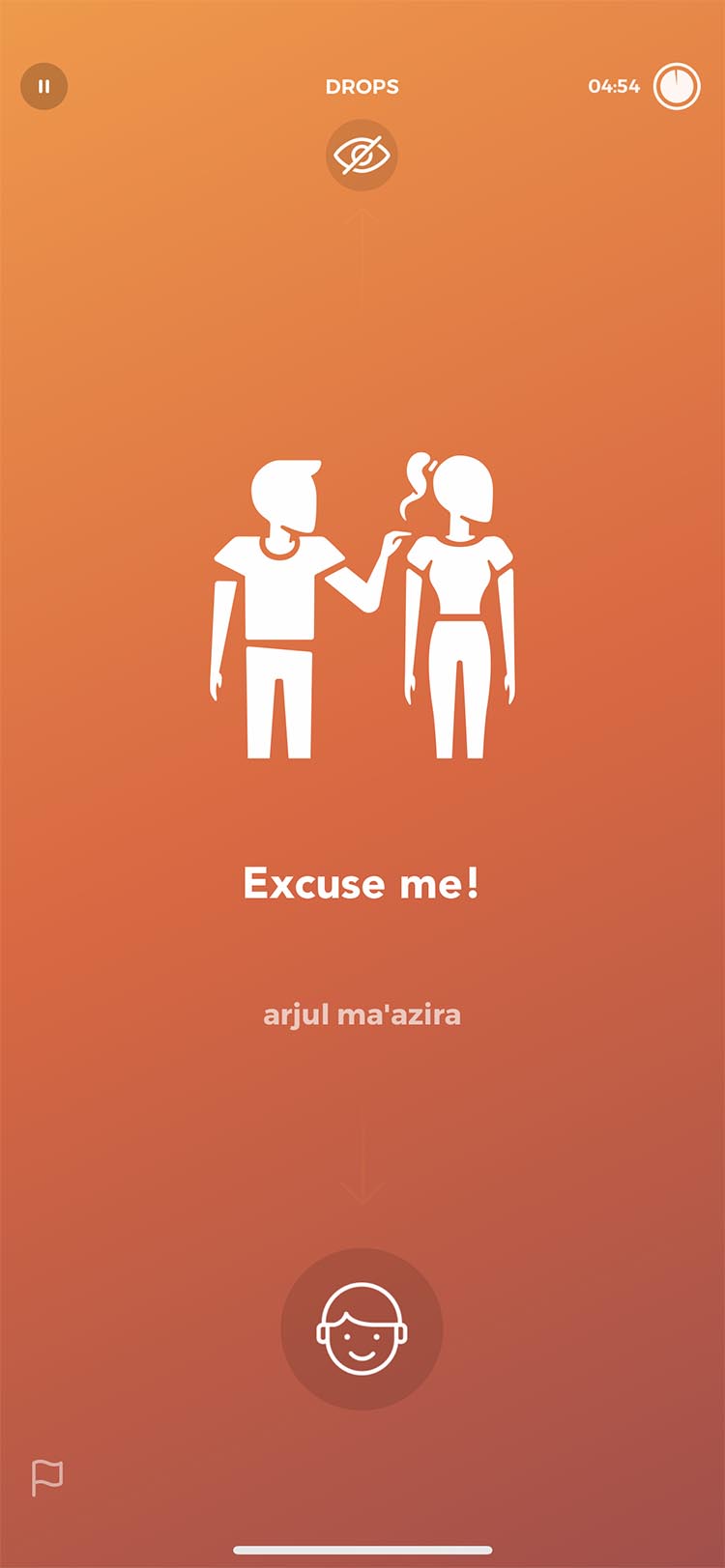 As for the game format? I dig it!
Using simple graphics and vibrant colors, the games are simple yet fun.
A majority of the tasks involve dragging and dropping bubbles to their corresponding word or phrase. Some of them involve spelling out the phrase with bits and pieces of it scrambled up.
But the nice part is that you don't have to use the keyboard to physically spell out things — which I've found from using other apps in the past, is extremely intimidating in another language (sometimes it's hard enough to type words out in English lol!).
The best way to learn a language is by practicing a little every day, so building upon what you learned and keeping things fresh is key.
That's why I like that everything can be set for intervals and you can add reminders to do it daily!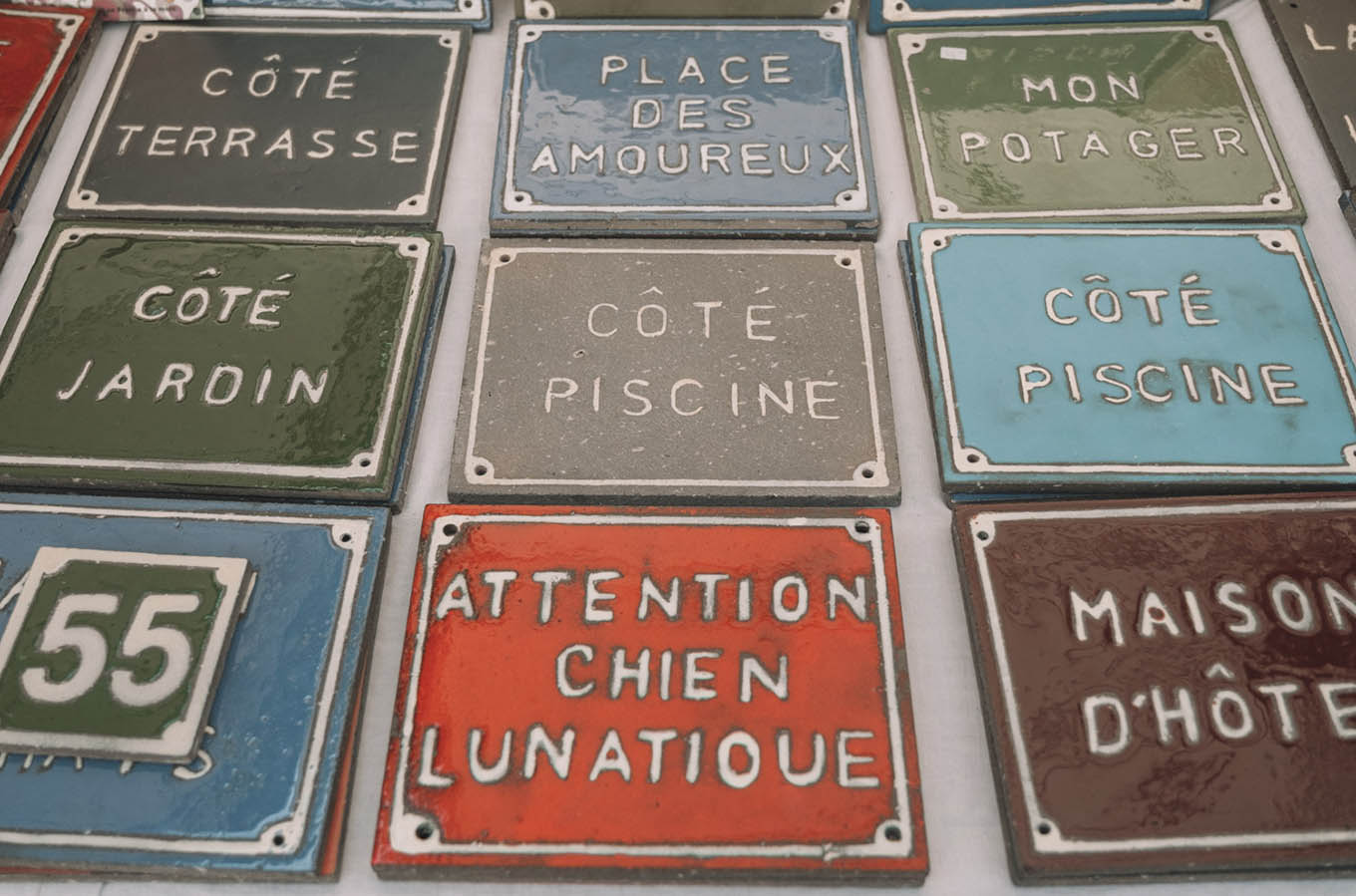 Great for Travelers
The beauty of Drops is that it's not about becoming fluent or for total immersion learning, it's about getting you chatting with locals on your travels faster!
I've traveled to countless places where I wish I could understand some of the signage.
A huge bonus for me when learning a language? I love being able to order food in a local language and be able to give praise to thank a chef for a fantastic meal.
During my first international trip when I was studying abroad in Spain and learning/using Spanish daily, I found interactions with locals much more meaningful and it was so cool to converse in their language!
Ever since then, I try to make it a point to pick up a little bit of the language wherever I go.
Why Is Learning a New Language Important for Travel
Transportation and getting around — communicating with taxi drivers or checking bus routes
Communicating food allergies or preferences
Safety and understanding signage — can also help you from getting lost
Buying and bargaining at a market
You may meet locals you wouldn't have been able to talk with otherwise
Get a better understanding of their culture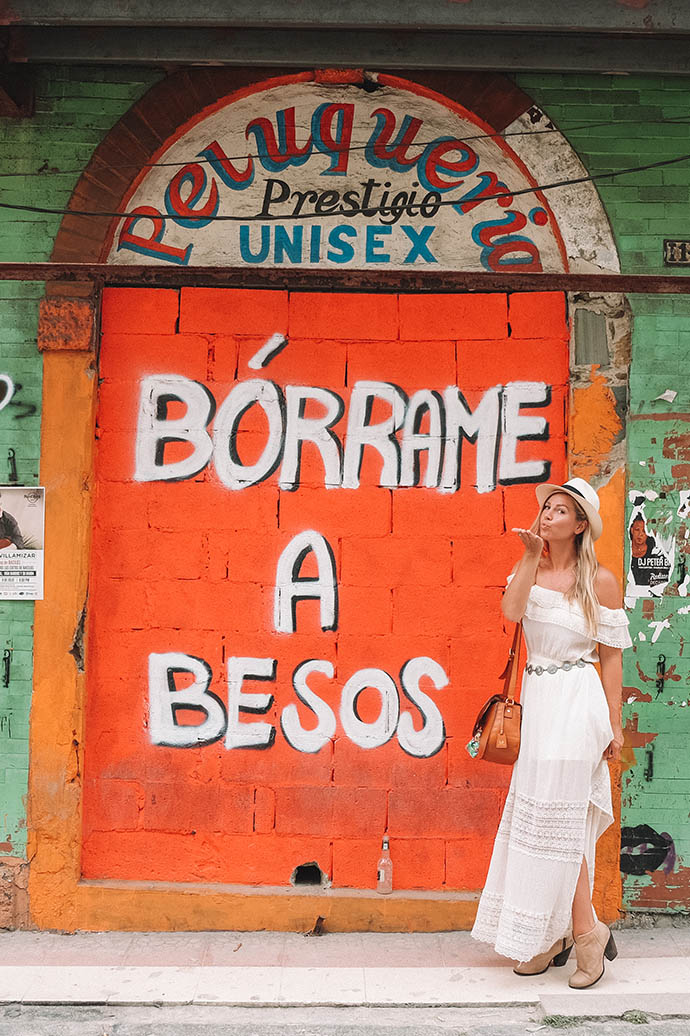 As an added bonus, learning another language helps improve your thinking skills and memory abilities. Learning another language quite literally helps strengthen's your brain's ability to focus — how cool is that?
Whether you're heading out on an international trip or wanting to pick up lingo to surprise your friends, Drops makes language learning a breeze!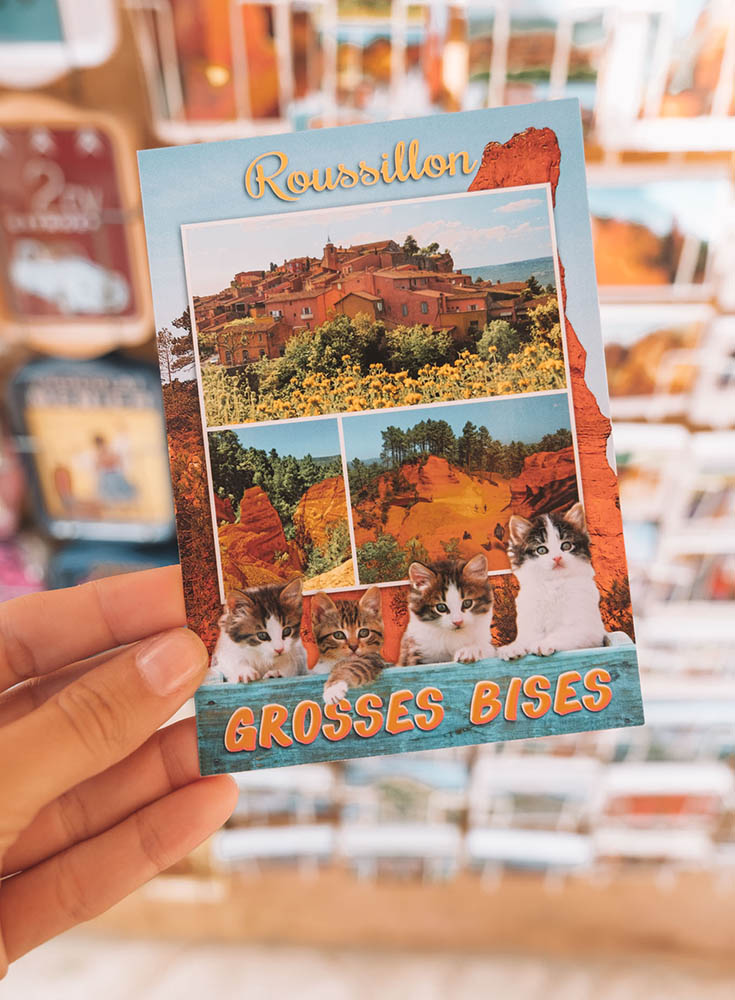 What languages would you like to learn?
Download Drops for iOS or Android here (using this link will give you 50% OFF an annual subscription!).

This post was written in partnership with Drops. As always, thoughts and opinions expressed here are entirely my own and based on my own travel experiences.