Florence is a beautiful city in the Tuscan region of Italy that can be great for families, couples, and solo travelers. The romantic city has everything from world-known art to spectacular architecture. Foodies will love Florence for its amazing Italian dishes and Tuscan wines.
When you are figuring out where to stay in Florence, visitors will have a ton of options. This guide is meant to help you find the best hotel in Florence for any budget.
If this is your first time in Florence, be sure to check out my ultimate Florence Travel Guide and things to do in Florence (that aren't the Duomo).
Here are the best hotels to stay at in Florence!

Luxury Hotels in Florence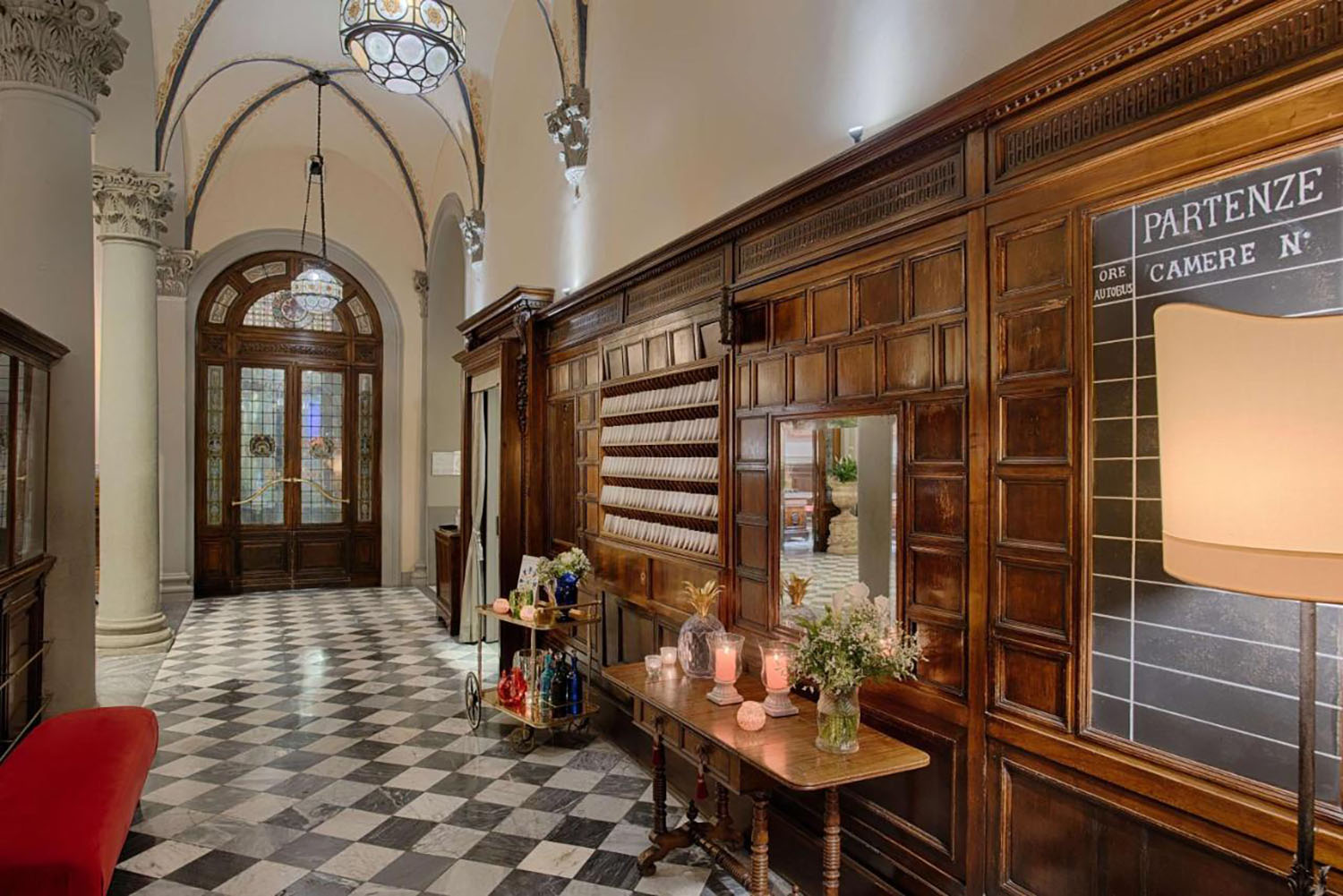 NH Collection Porta Rossa
Location
Tornabuoni Neighborhood
Great For
Couples and Families
NH Collection Porta Rossa is a sophisticated hotel in the Tornabuoni neighborhood of Florence. The rooms are modern and comfortable offering guests all the amenities they would expect from a 5-star hotel.
Guests can enjoy the buffet breakfast every day in the luxurious dining room. The hotel is located just steps from the Florence Cathedral and the Uffizi, and the Monalda Tower is actually a part of the hotel itself.
NH Collection Porta Rossa is perfect for couples and families.

Villa Cora
Location
Viale Machiavelli
Great For
Countryside Feel
Villa Cora is a 19th-century building just a few miles from the center of Florence. Guests can enjoy strolling through the hotel's gardens or relaxing by the beautiful outdoor pool. The luxurious rooms are elegantly decorated and spacious.
Guests can enjoy treatments at the hotel's sauna and Turkish bath. The restaurant on-site serves class Italian dishes and wines from the Tuscany region. Villa Cora is conveniently located next to a bus stop that will take guests directly into the center of Florence.
Villa Cora is the perfect stay for those wanting an escape to the countryside of Italy while also enjoying the historic city of Florence.
Four Seasons Firenze
Location
Palazzo della Gherardesca
If you are looking for the ultimate luxurious experience in Florence, then Four Seasons Firenze is precisely where you want to escape. The hotel is located in both the 15th-century Palazzo della Gherardesca and the renovated 16th-century La Villa convent.
This hotel has a 2-floor spa and a Michelin-star restaurant onsite. Guests can enjoy the hotel's outdoor pool while relaxing and admiring the botanical gardens of Giardino della Gherardesca.
The rooms at Four Seasons Firenze are spacious with Renaissance décor. The hotel offers guests three dining experiences, the main restaurant II Palagio, Al Fesco pizzeria, and Magnolia Asian Bar & Restaurant.
The hotel is perfect for those that want a luxurious escape, and is still close enough to the city that they can get to the Florence Cathedral in just a 15-minute walk.
Four Seasons Firenze is perfect for honeymooners.

Mid-Range Hotels in Florence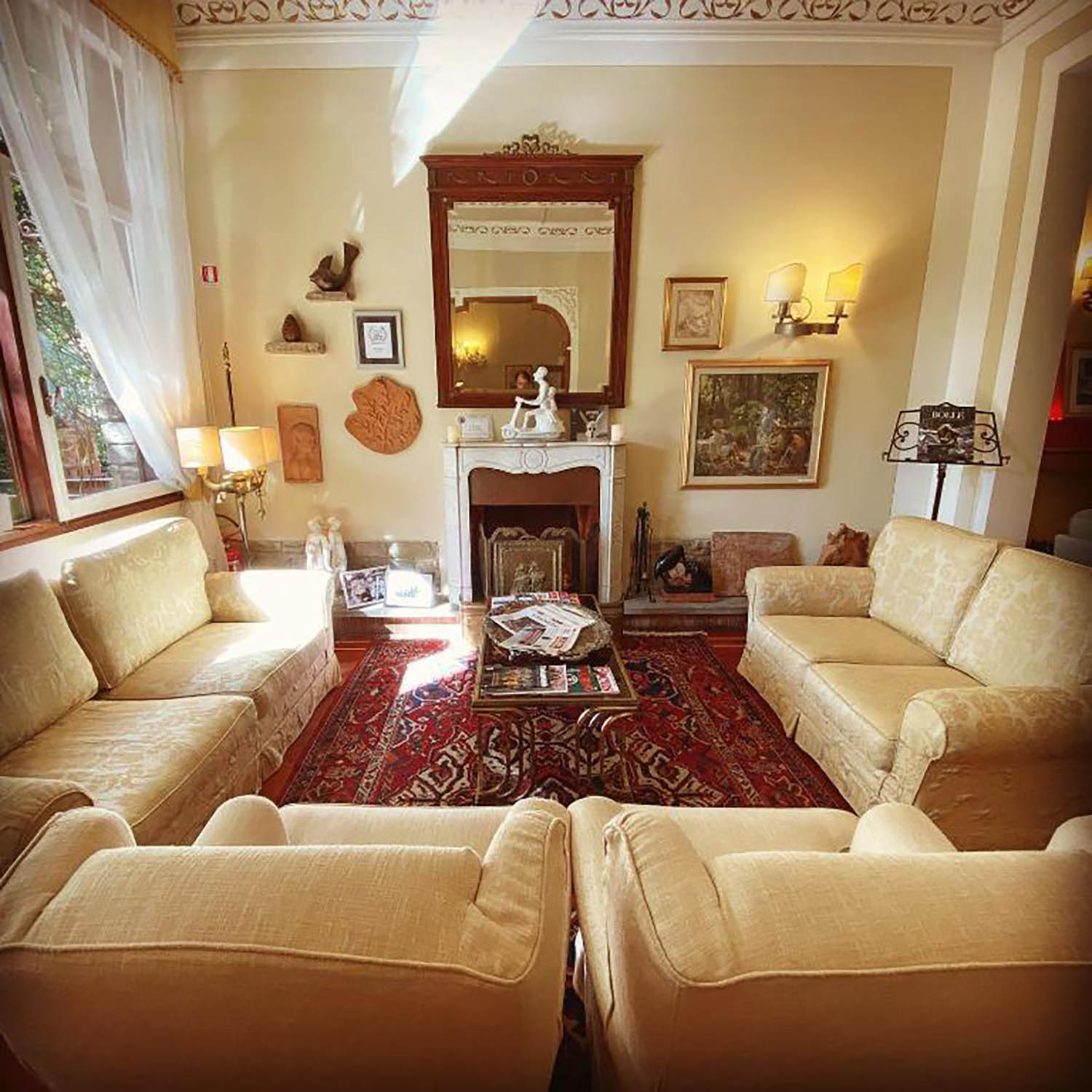 Hotel David
Location
15-Minute Walk from City Center
Great For
Luxury at a Good Price
Hotel David is a 19th-century gem of a hotel that is just a 5-minute bus ride or a 15-minute walk to Florence's historic center. The guestrooms are comfortable with a mix of contemporary and antique furniture.
The hotel offers a happy hour with free drinks and snacks each night in the lobby or garden. Hotel David is the perfect hotel for those wanting an affordable yet luxurious place to stay in Florence.
Hotel Spadai
Location
Santa Maria del Fiore Cathedral
The historic building of Hotel Spadai is just a two-minute walk to some of Florence's main attractions like the Santa Maria del Fiore Cathedral and is next to the Palazzo Medici Riccardi.
The guestrooms are modern with plush beds and a private bathroom. Guests can enjoy breakfast each morning before going out to explore the city.
Hotel Spadai is the perfect hotel for those wanting more of a modern setting in the historic town.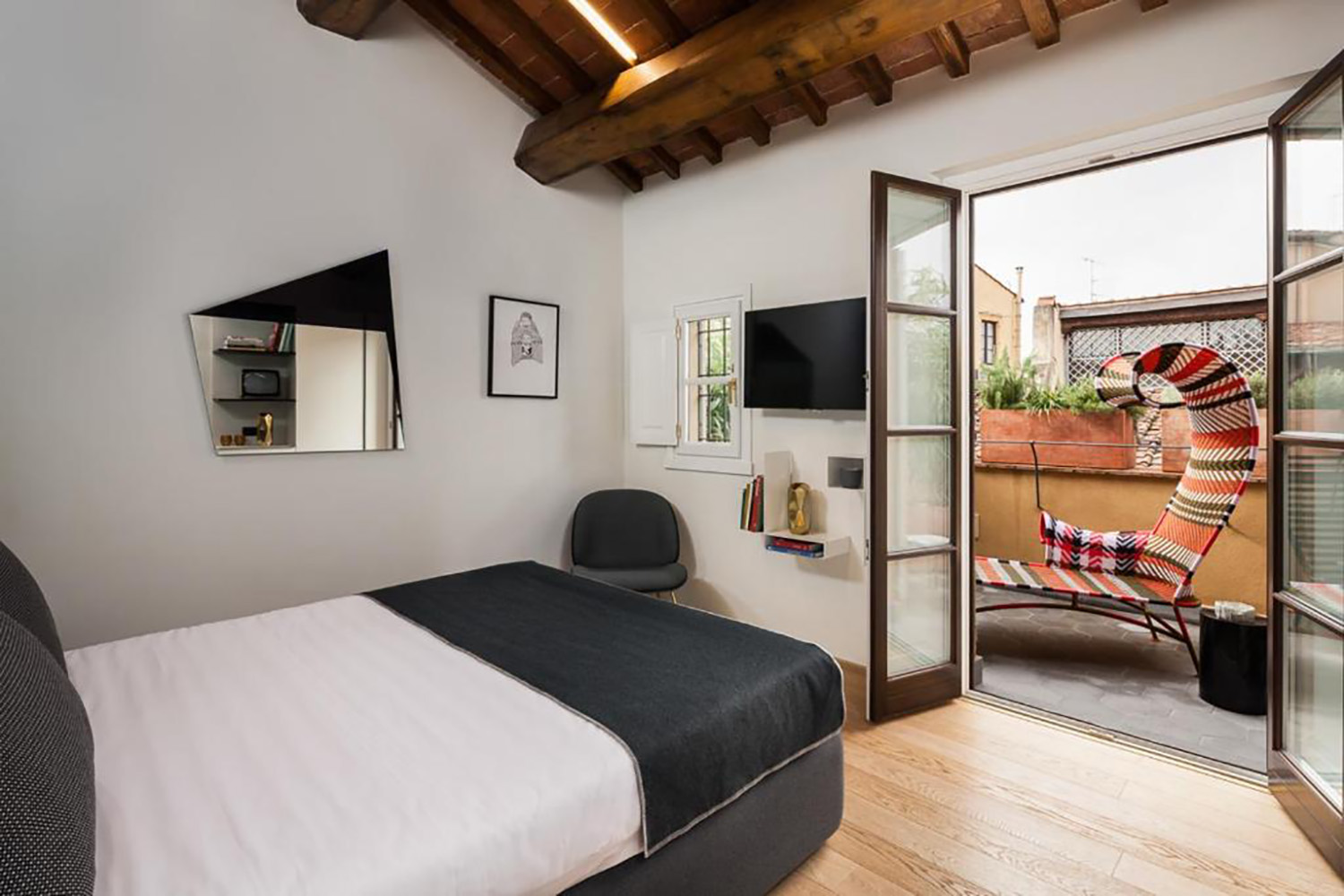 Hotel Milu
Location
Heart of the Historic Center
Hotel Milu is one of the best hotels in Florence that is set in a 14th-century building and in the heart of the historic center.
The rooftop terrace of the hotel offers amazing views of the city. Guests can enjoy breakfast each morning before exploring the neighborhood. The hotel staff will be more than happy to book guests with the affiliated spa just steps away.
Hotel Milu is perfect for those traveling alone or as a family.

Budget Hotels in Florence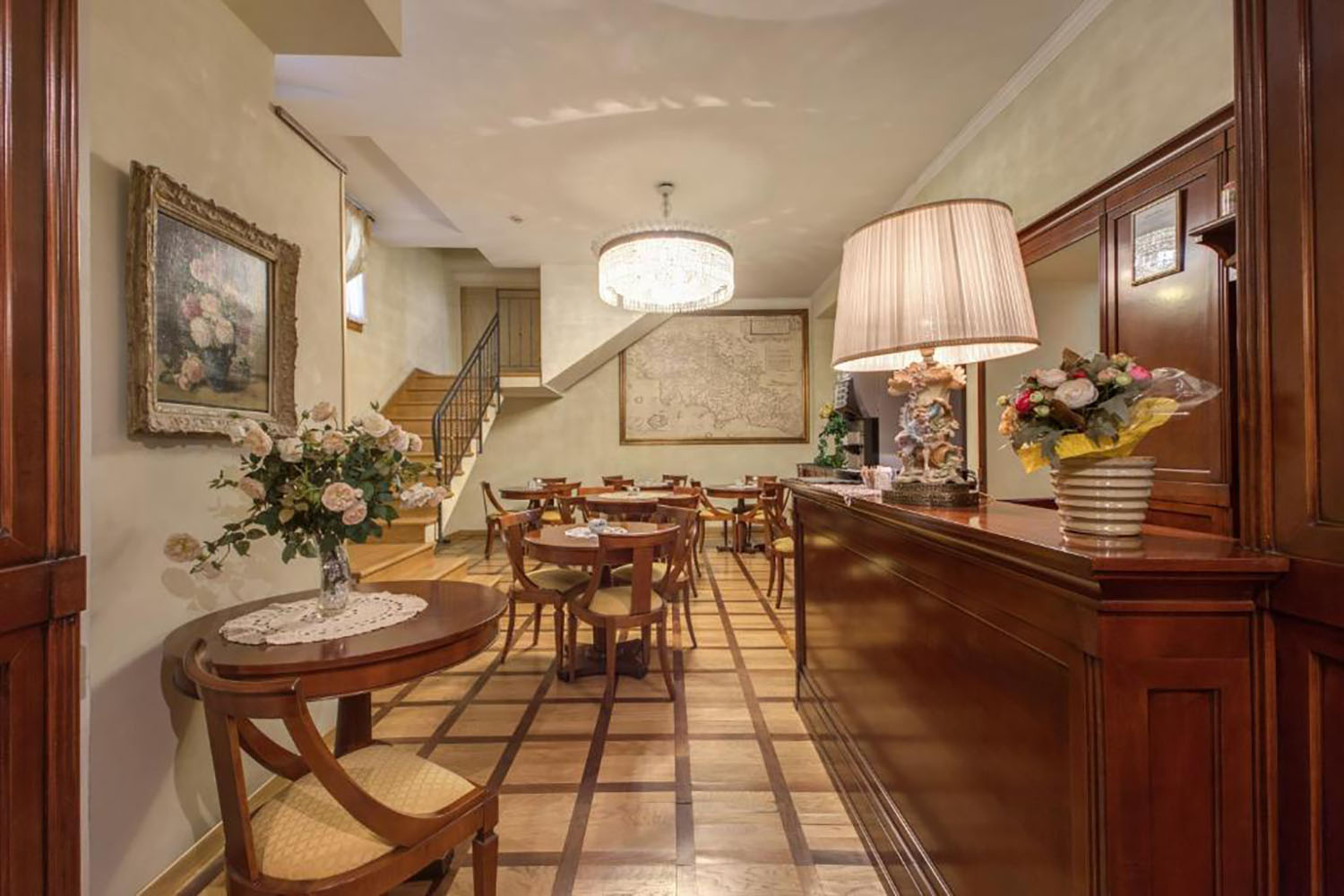 Ostello del Bigallo
Great For
Budget and Location
Ostello del Bigallo is in the heart of the historic district of Florence. The hotel is just off of the main shopping street of Via Dei Calzaioli and has many shops, restaurants, and attractions within walking distance.
Each morning guests can enjoy a typical Italian breakfast of fruits, meats, cheese, and pastries. The guestrooms are simple yet comfortable and all have their own private bathroom.
Ostello del Bigallo is perfect for those wanting to stay on a budget while staying in the heart of the city.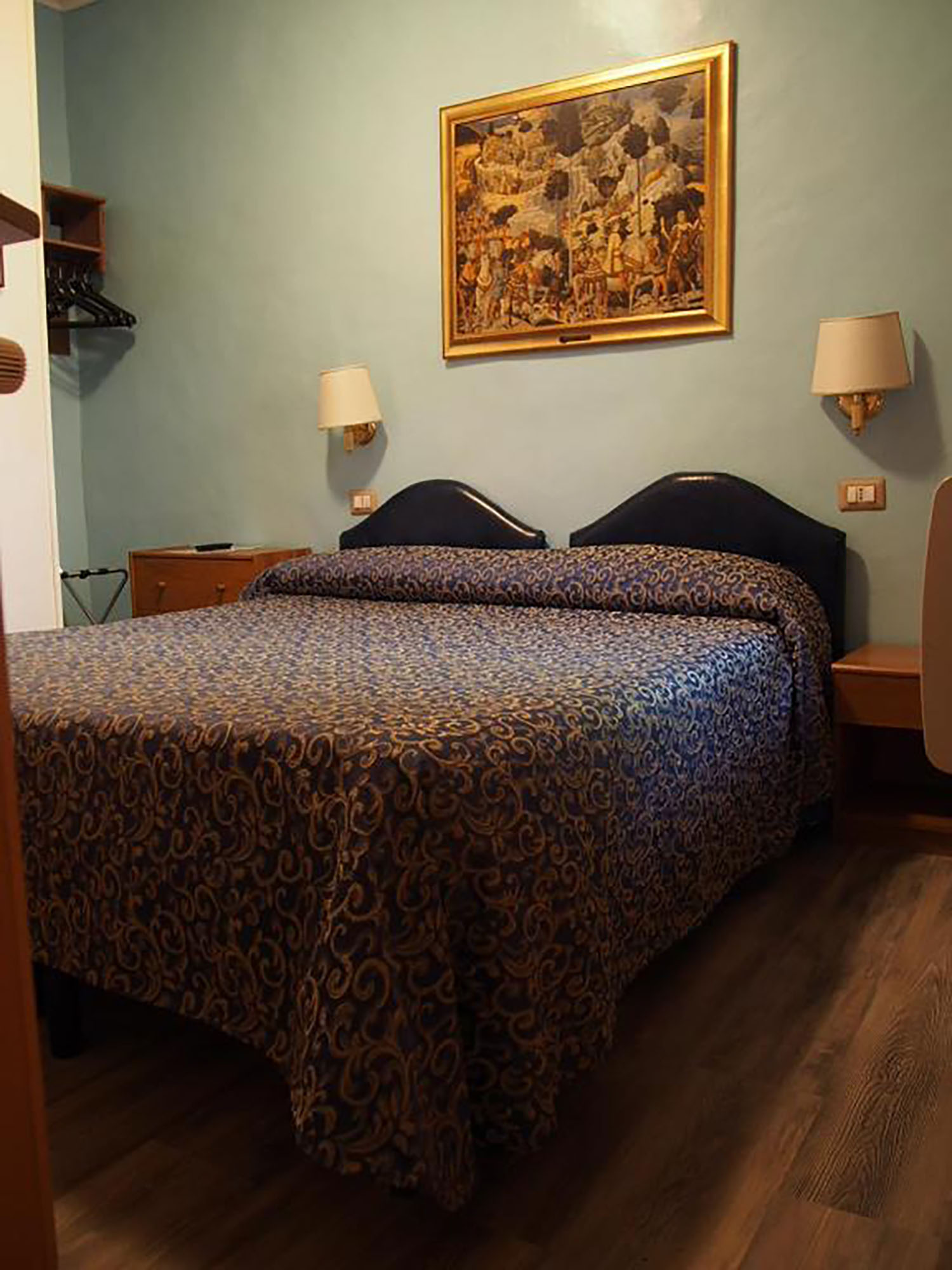 Hotel Santa Croce
Location
Via De' Bentaccordi
Great For
Solo Travelers and Couples
Hotel Santa Croce offers guests a unique stay in a building that is built from ancient stones dating back to the 600s. This hotel is on the remains of a Roman amphitheater and just steps from many of Florence's best attractions.
The hotel is close to restaurants, cafes, and shops, which makes it perfect for getting around without a car. The rooms in Hotel Santa Croce are cozy and comfortable.
Hotel Santa Croce is perfect for solo travelers and couples wanting to be surrounded by history.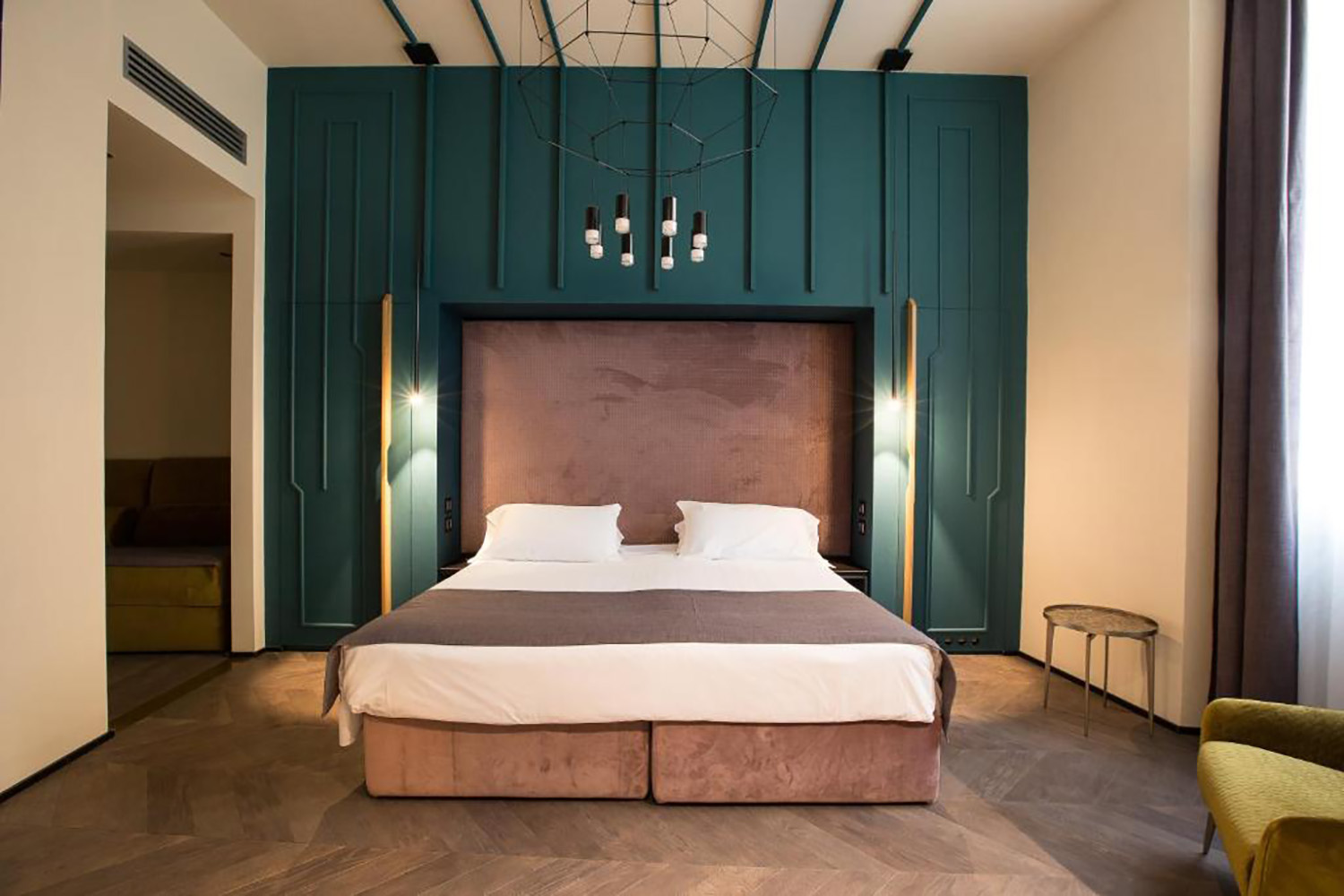 Hotel Silla
Great For
Families, couples, and solo travelers
Hotel Silla is a beautiful hotel situated in a 15th-century palace. The hotel is away from the crowds, but still within walking distance of Florence's great attractions.
On the hotel's terrace, guests can enjoy breakfast each morning and then a drink each afternoon. Each room is contemporarily decorated and offers great amenities.
Hotel Silla is perfect for families, couples, and solo travelers.

Do you have a favorite hotel in Florence? I'd love to hear all about it!