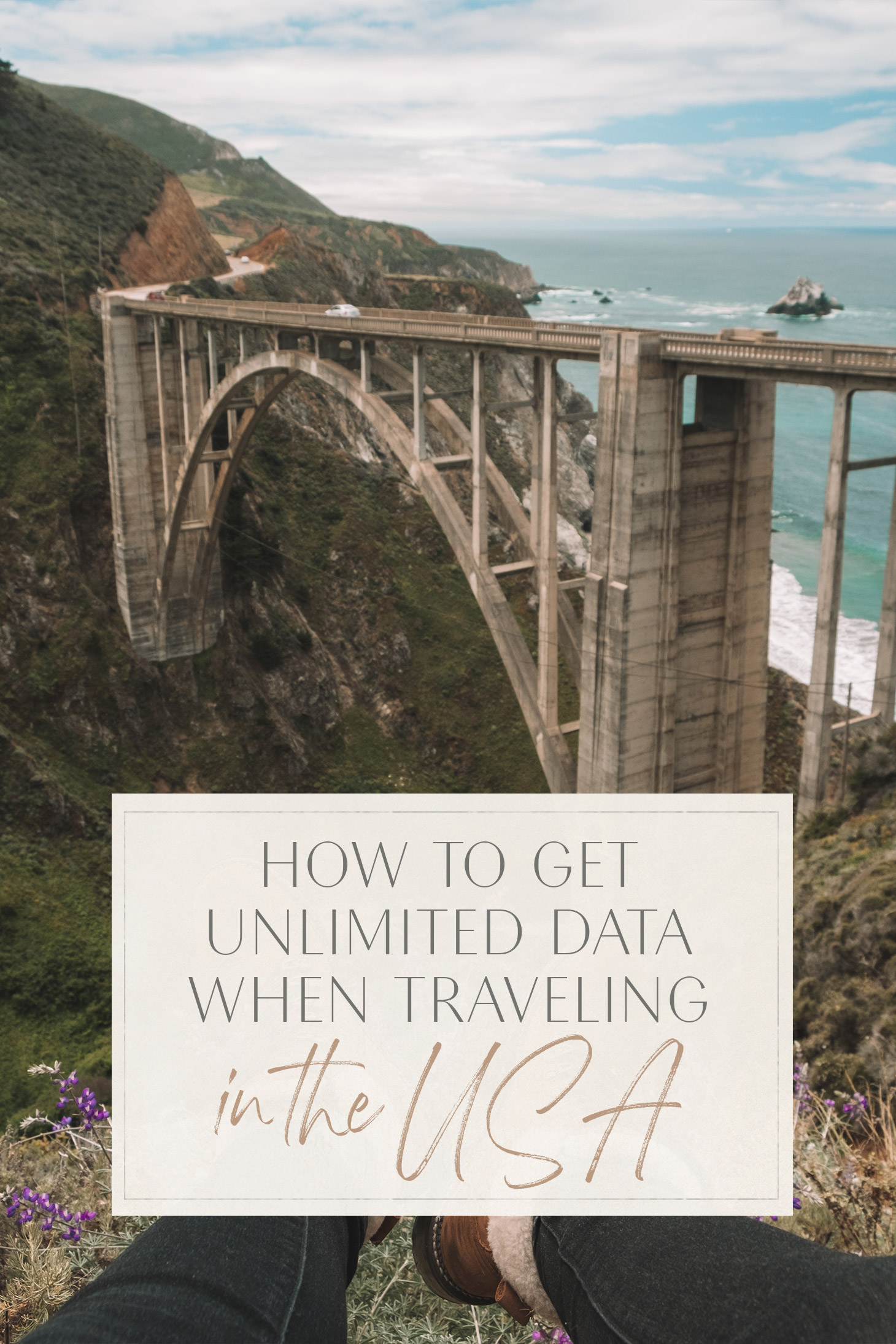 Gearing up for an adventure across the vast landscapes and vibrant cities of the United States?
As a passionate traveler, I know that staying connected while exploring a new country is crucial. That's why I'm excited to share an innovative solution that will revolutionize the way you connect during your USA escapade: the eSIM USA.
Join me as we delve into the world of eSIMs and discover how Holafly can be your ultimate travel companion for an effortlessly connected journey.

What is an eSIM?
Let me break it down for those unfamiliar with eSIM technology. An eSIM, or embedded SIM, is a virtual SIM that eliminates the need for a physical SIM card.
It allows you to connect to a network provider without the hassle of hunting down a local SIM card or swapping out SIMs in your device. Holafly is an industry-leading provider of eSIMs, specializing in offering seamless connectivity for travelers.
Another benefit of eSIMs is the ability to have multiple profiles on a single device.
This is especially useful for frequent travelers who visit numerous countries. They can have a local profile for each destination, allowing them to have a local phone number, access local data plans, and enjoy local rates without incurring high roaming charges.
eSIMs also offer greater flexibility when it comes to managing data plans.
Travelers can easily switch between different data plans, monitor usage, and even purchase new plans directly from their devices. This enables them to stay connected wherever they go, ensuring they have reliable internet access for navigation, communication, and accessing important travel information.
Holafly is an industry-leading provider of eSIMs, specializing in offering seamless connectivity for travelers worldwide.

Why Choose Holafly eSIM for the USA?
Holafly is an experienced and reliable eSIM provider for travelers that has saved me countless times with its excellent facilities and unlimited data plans at fair prices. specializing in offering seamless connectivity for travelers worldwide no matter their data needs or time.
Convenience: Picture this: You've just landed in the USA, and instead of spending valuable time searching for a local SIM card or dealing with language barriers, you can simply purchase your Holafly eSIM instantly through their user-friendly website. Then, activate it once you arrive at your destination. It's a stress-free experience that gets you connected within minutes.
Wide Network Coverage: Holafly partners with reliable network providers in the USA, ensuring that you have excellent coverage throughout your journey. You can explore bustling New York City, hike in the breathtaking national parks, or road trip along the iconic Route 66, all while staying connected with ease.
Data Plans Tailored for Travelers: Holafly understands the unique needs of travelers, which is why they offer a variety of data plans suitable for every adventure. Whether you're a social media enthusiast, an avid navigator, or simply need a reliable connection for work purposes, Holafly has you covered.
Cost-Effective Solution: Traditional SIM cards often come with hidden fees, high roaming charges, or limited data packages. With Holafly eSIM, you can wave goodbye to those worries. Their transparent pricing and affordable data plans ensure that you won't break the bank while staying connected in the USA.

How to Get Started with Holafly eSIM:

Check Device Compatibility: Before embarking on your USA trip, make sure your device supports eSIM functionality. Head to the Holafly website to ensure your device is compatible.
Choose a Plan That's Best for You: Visit the Holafly website to select a plan for the number of days you're traveling. This can range from 5-90 days and cost as little as $19! All eSIM USA plans include 4G / LTE speed unlimited data.
Use my code THEBLONDEABROAD for 5% off!
Activate Your Holafly eSIM: After purchasing your plan on the Holyfly website, you'll receive a QR code email with activation instructions. Since you don't need to connect to the internet to activate it, you can wait until you arrive at your destination to activate it so you don't lose any days of your plan usage.
Stay Connected: Congratulations, you're all set! Enjoy uninterrupted connectivity throughout your USA adventure, sharing your favorite moments, staying in touch with loved ones, and accessing important information at your fingertips.

Conclusion
In an era where staying connected is essential, Holafly eSIM emerges as the ultimate solution for hassle-free travel in the USA. Say goodbye to the inconvenience of hunting down local SIM cards or enduring exorbitant roaming charges.
With Holafly eSIM USA, you can focus on immersing yourself in the vibrant culture, stunning landscapes, and unforgettable experiences that the United States has to offer.
So, pack your bags, download the app, and get ready to unlock seamless connectivity with Holafly eSIM, your trusted travel companion on your next American adventure!
Be sure to use my code ____ for 5% off!