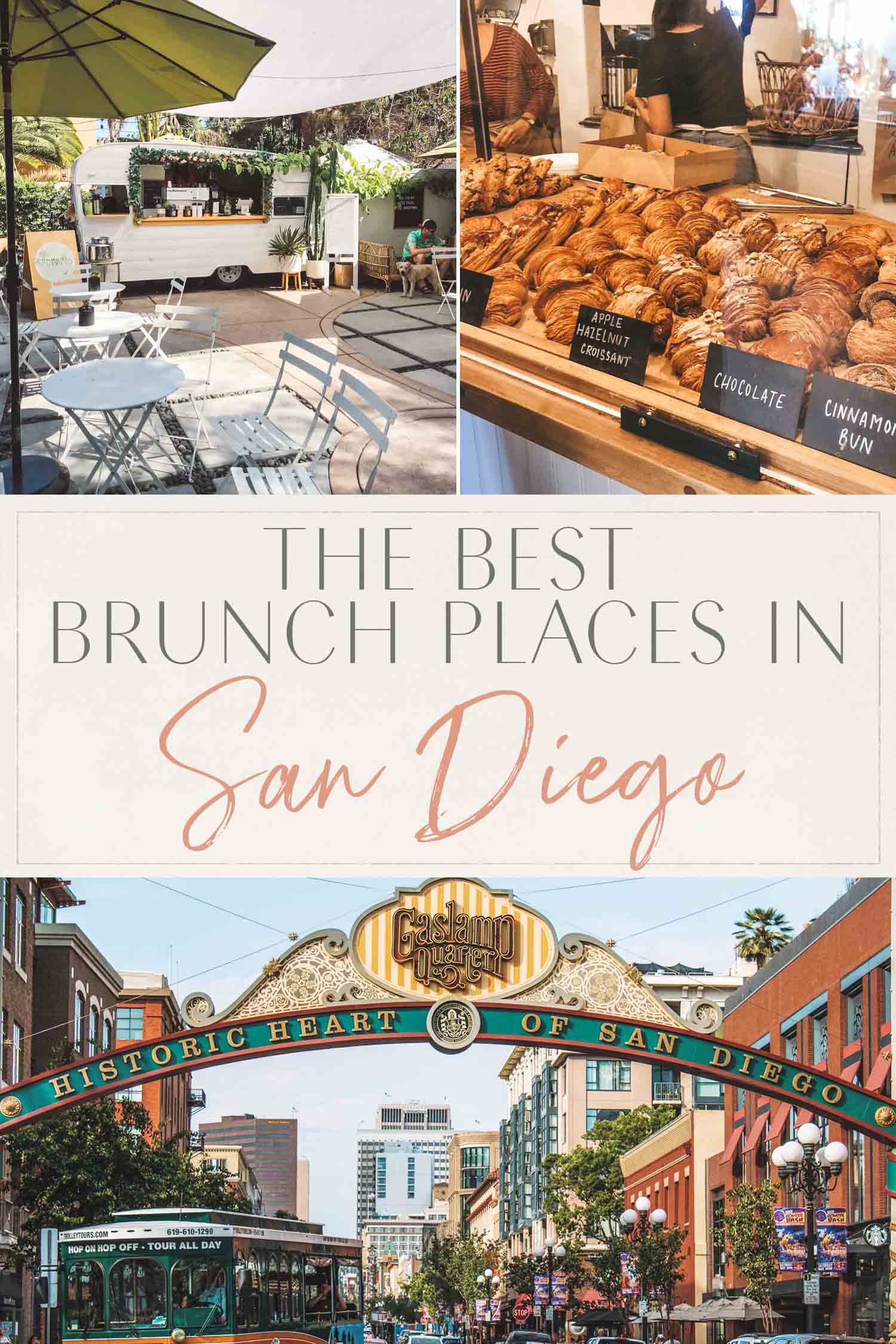 With over 260 days of sunshine per year and some of the best chefs on the planet, San Diego is a dream destination. Ever since building a nest here, I've been spoiled for choice. You can have the best meal you've ever had every night of the week.
From greasy grub to seafood caught right outside of the door, San Diego is a foodie paradise. And what is the most important meal of the day for foodies? Brunch, of course!
If you're ready for your next adventure, I'd highly recommend spending at least one week exploring the best of San Diego. Once you're there, start your day right at the best breakfast and brunch places in town.
Here's a rundown of the best of the best morning eateries in San Diego.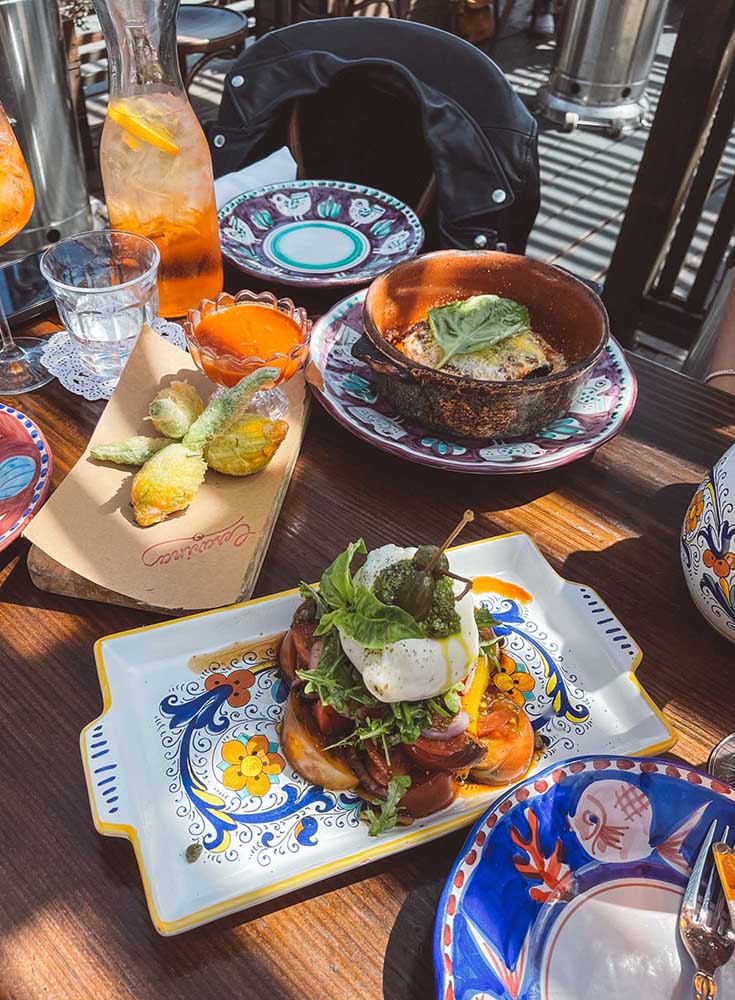 Point Loma
Whether you are after a bottom brunch or a special dinner out, this much-loved Italian spot is serving up the goods. With delicious vegan options along with traditional faves (and oh, that tiramisu!), this place is a surefire hit.
You'll find quick and easy options at the handful of Eggies locations dotted around town.
Stop by their location in East Village, Pacific Beach, Liberty Station, or North Park and try the breakfast sandwich. Got a sweet tooth? Try the French Toast jar made with brioche bread.
In Point Loma, this is the place to go for breakfast burritos.
Not only do they have the best breakfast burritos in town, which is saying a lot, but they've got daily breakfast burrito specials. If you're a carnivore, the hashbrown breakfast burrito with cilantro sauce on the side is a must — you can thank me later! And, this is a great place for Mexican takeaway anytime.
Cotijas Cocina Mexicana // 3720 Voltaire St
This cafe is all about "locavore cuisine," or locally produced ingredients.
They have a cozy patio area with much-loved breakfast picks like bloody Marys and breakfast burritos. For me, it's all about the amazing stuffed French toast…you can get it packed with Grab them packed with bananas foster. 😉
Find Fig Tree Cafe locations here

North Park/Normal Heights/Hillcrest
Located in North Park, this hip cafe and espresso bar offers a range of light eats and craft beers. It's a chill spot where you can pop open your laptop, have a first-class cup of joe, and listen to the eclectic array of music.
Young Hickory // 4096 30th Street
On University Avenue, you will find this comfy little coffee shop with a range of freshly baked breakfast pastries and light lunch items. There is also a gorgeous in-store boutique florist so it's perfect for dates or just to treat yourself.
Note: There's a Southpark location, too — and they have an adorable vintage trailer.
Communal Coffee // 2335 University Ave
This gay bar in Hillcrest has a popping brunch and the energy just keeps going all day long. Take in a drag show and live music, then stick around for a fab happy hour.
Urban MO's Bar & Grill // 308 University Ave

Wayfarer Bread & Pastry
Mission Beach/Pacific Beach/La Jolla
With locations at Mission Beach, North Park, and Soma East Village, The Mission is a cool local cafe with vintage diner vibes. You'll find a unique mixup of Asian and Latin American flavors in a range of healthy picks. Be sure to try their famous rosemary bread or potatoes.
Find The Mission locations here
Next to Bay Side landing at Crown Point, you'll find this down-to-earth eatery serving up massive breakfasts that'll keep you fueled all afternoon. For everything from comfort classics like pancakes and eggs to healthy meals that perk you up like acai bowls, this place has you covered.
The Menu // 3784 Ingraham Street
In the heart of La Jolla in a renovated warehouse from the 1930s, this chic seafood restaurant is serving up the latest catch with a fresh twist.
Herringbone // 7837 Herschel Ave
Plan time to get through the line, then go for coffee at Bird Rock Coffee Roasters and grab some freshly baked pastries at Wayfarer. It's the ultimate power couple to fuel your day!
Wayfarer Bread & Pastry // Bird Rock Coffee Roasters
This breezy eatery offers gorgeous ocean views and some of the freshest seafood in the city. Go for a tasty brunch and top-notch coffee then stick around for craft cocktails in the hip modern space.
This quaint bakery offers freshly made sweet treats and a selection of light eats. Grab a cupcake or a grilled cheese sandwich to go or sit down to a decadent plate of Brioche French Toast.
Sugar and Scribe Bakery Fine Food // 7660 Fay Ave Suite I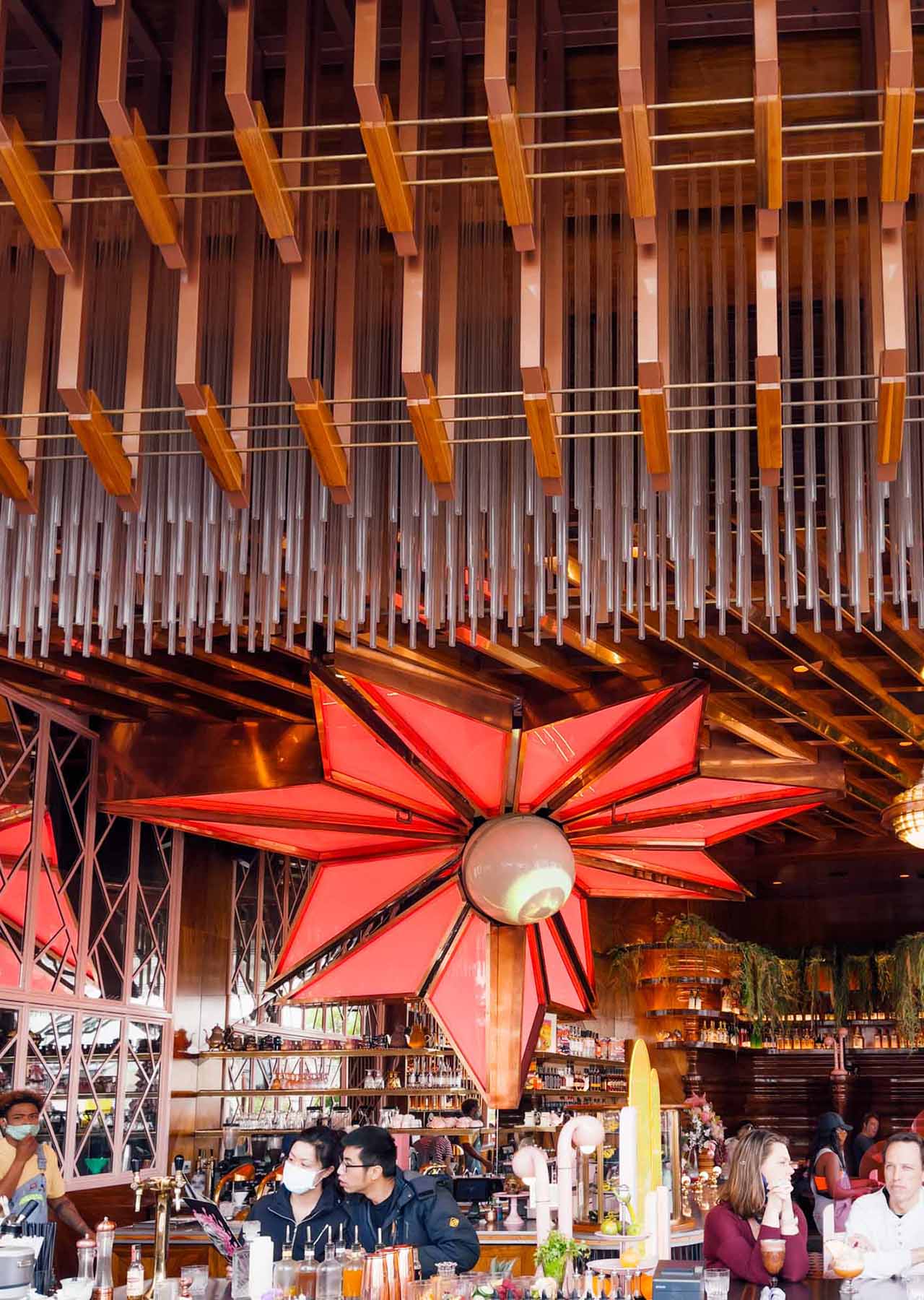 Downtown/Little Italy/South Park
In the heart of Little Italy, Morning Glory is one of the best of the best in the foodie district of the city. As pretty as it is delicious, this is an Instagrammer's dream. Grab the girls and head over to this dreamy pink velvet hotspot for a boozy brunch of global eats.
Morning Glory // 550 W Date St 
This upscale vegan spot is part of a popular Los Angeles chain. Just a block off India Street, this is a perfect pitstop for a healthy meal.
Located just five minutes away from the San Diego International Airport, this is a world away from the greasy grub and basic bites of the airport.
Cafe Gratitude // 1980 Kettner Blvd
Beside the iconic Hotel del Coronado, you'll find a world-class sea-to-table menu.
With a range of ingredients sourced from the California Coast down to the Baja Peninsula, this chic eatery has the best in sustainable cuisine from land to sea. The expert local chefs are cooking up a fresh blend of American Mediterranean cuisine.
This gourmet casual spot brunch with bottomless mimosa brunch. Whether you are in the mood for a salad and a grilled cheese sandwich, or a tomahawk steak, this place is doing them right.
This modern rooftop hotspot is in the heart of the swanky Gaslamp district. Explore the world brunch bar destination featuring local, seasonal cuisine & craft cocktails in stylish surrounds.

Bonus: North County
This old-fashioned bakery is serving up freshly brewed coffee and a range of tasty sweet baked booked. From donuts to cookies to cakes and beyond, the place has been a local instruction since way back to 1969.
VG Donut and Bakery // 106 Aberdeen Dr, Cardiff-by-the-Sea
This friendly place is perfect for groups. With bread sourced from the much-loved Bread & Cie, this place is famous for its friendly service. Be sure to try the parmesan truffle potatoes!
Toast Gastro Brunch // 5970 Avenida Encinas, Carlsbad

Ready to eat your way around town? Here is your complete guide to anything and everything that you need to know before you go to San Diego.