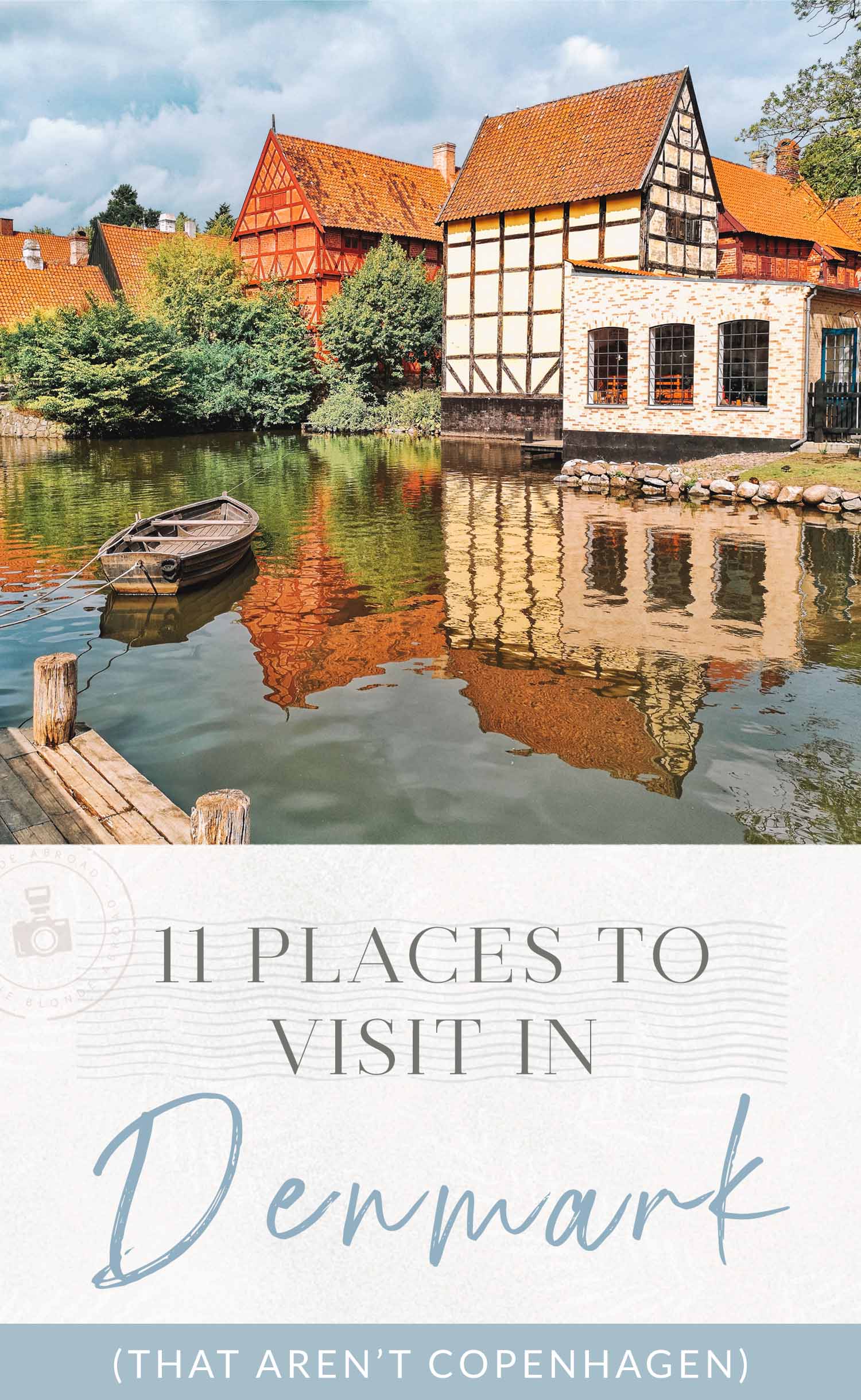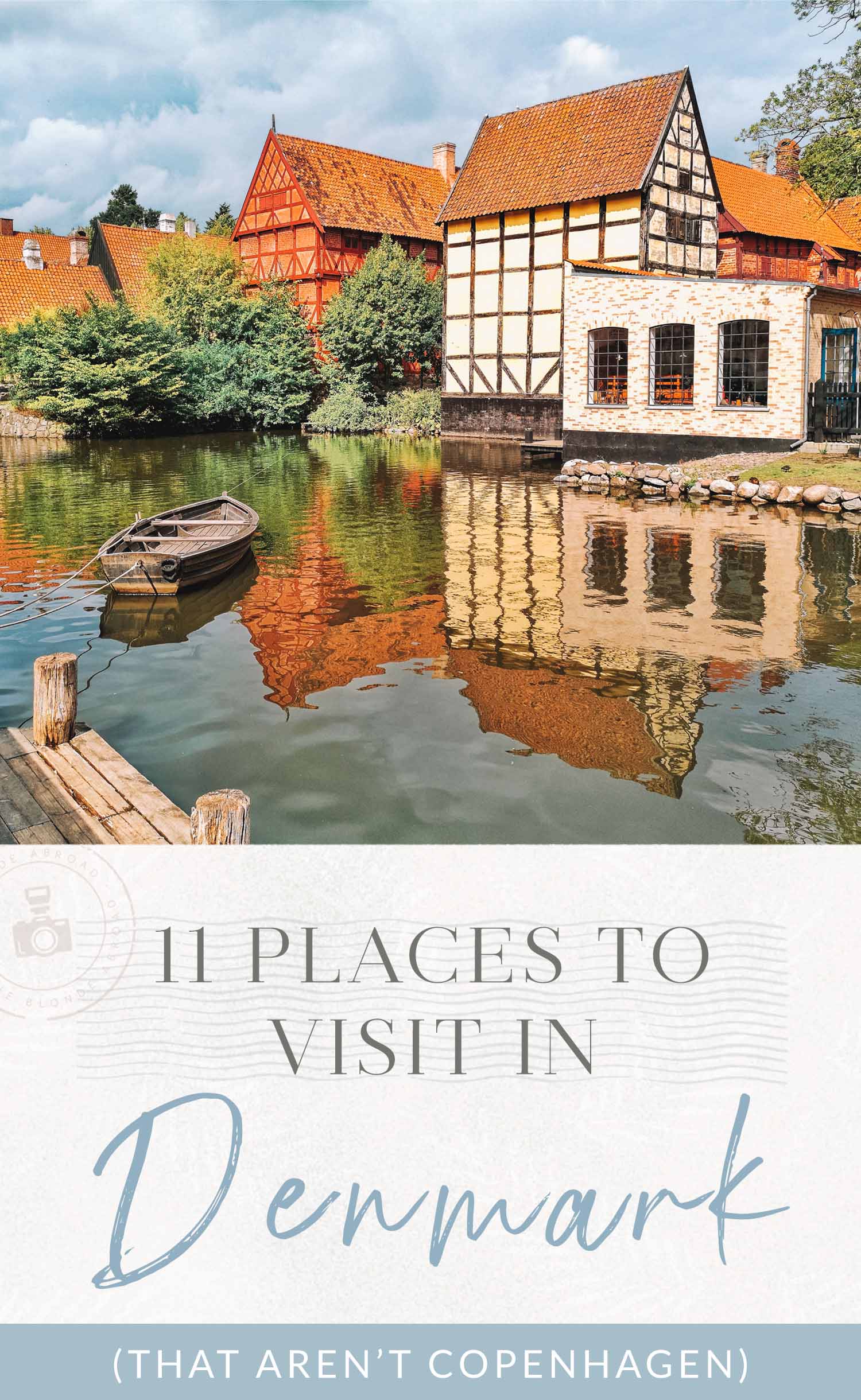 This guest post is courtesy of Lindley, the travel blogger behind Lindley Loraine!
Originally from New Mexico, USA, I am a small-town girl gone global. My husband is a professional basketball player, and his career has us chasing big travel dreams in Europe.
We have spent the last three years living in Denmark. The people are kind, laid-back, and nearly all speak perfect English. Traveling around Denmark is easy and rather quick because the country is so small.
Though Copenhagen is one of the most popular spots to visit in Denmark—there are so many under-the-radar places that are just as cool!
As Denmark is a Nordic country, the seasons are quite extreme. If you get the chance to visit, I'd highly recommend coming during the summer months. Summer days have nearly 18 hours of sunlight, and the weather is divine.
However, if you're traveling in the winter months, the holiday season is extremely magical in Denmark (though quite cold!). Bundle up and enjoy all the enchantment of the famous Christmas markets!
Here are the top places to visit in Denmark that aren't Copenhagen!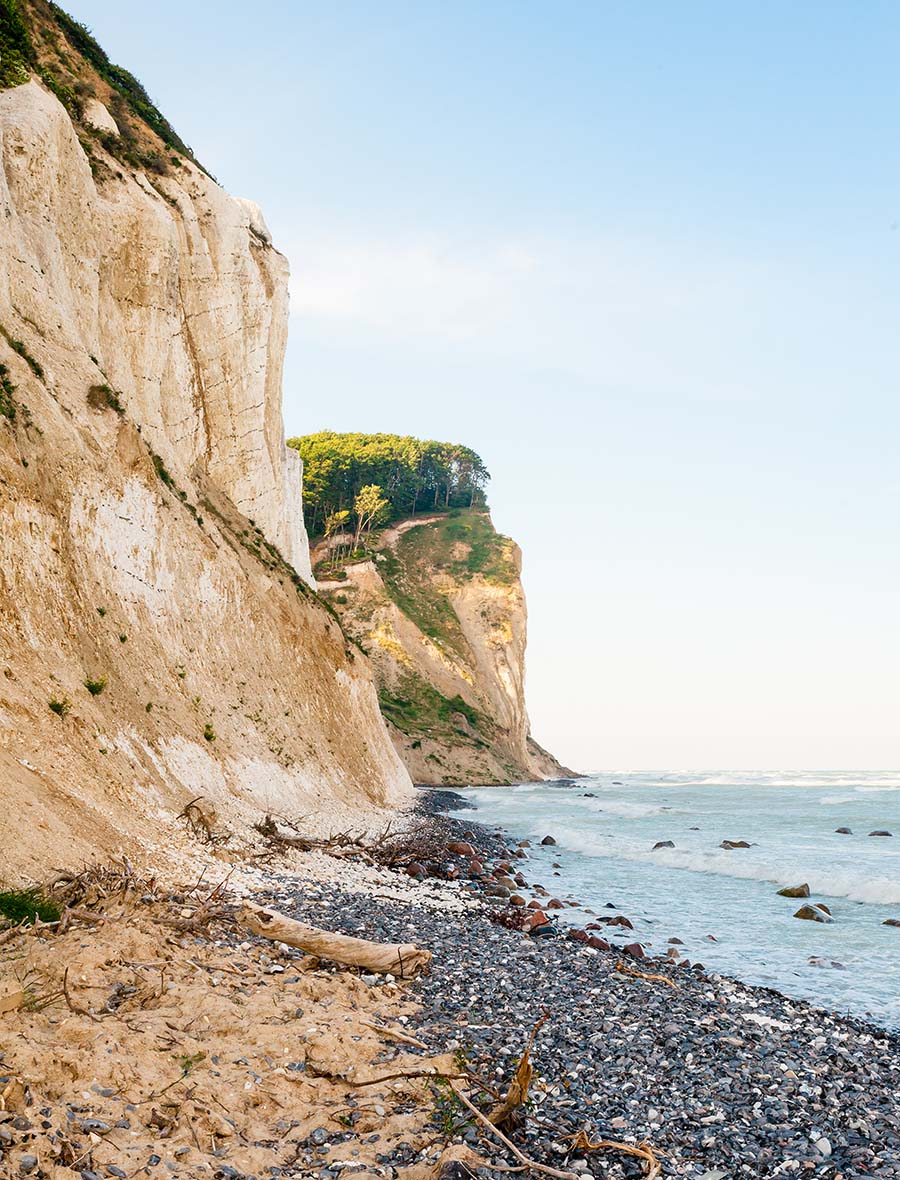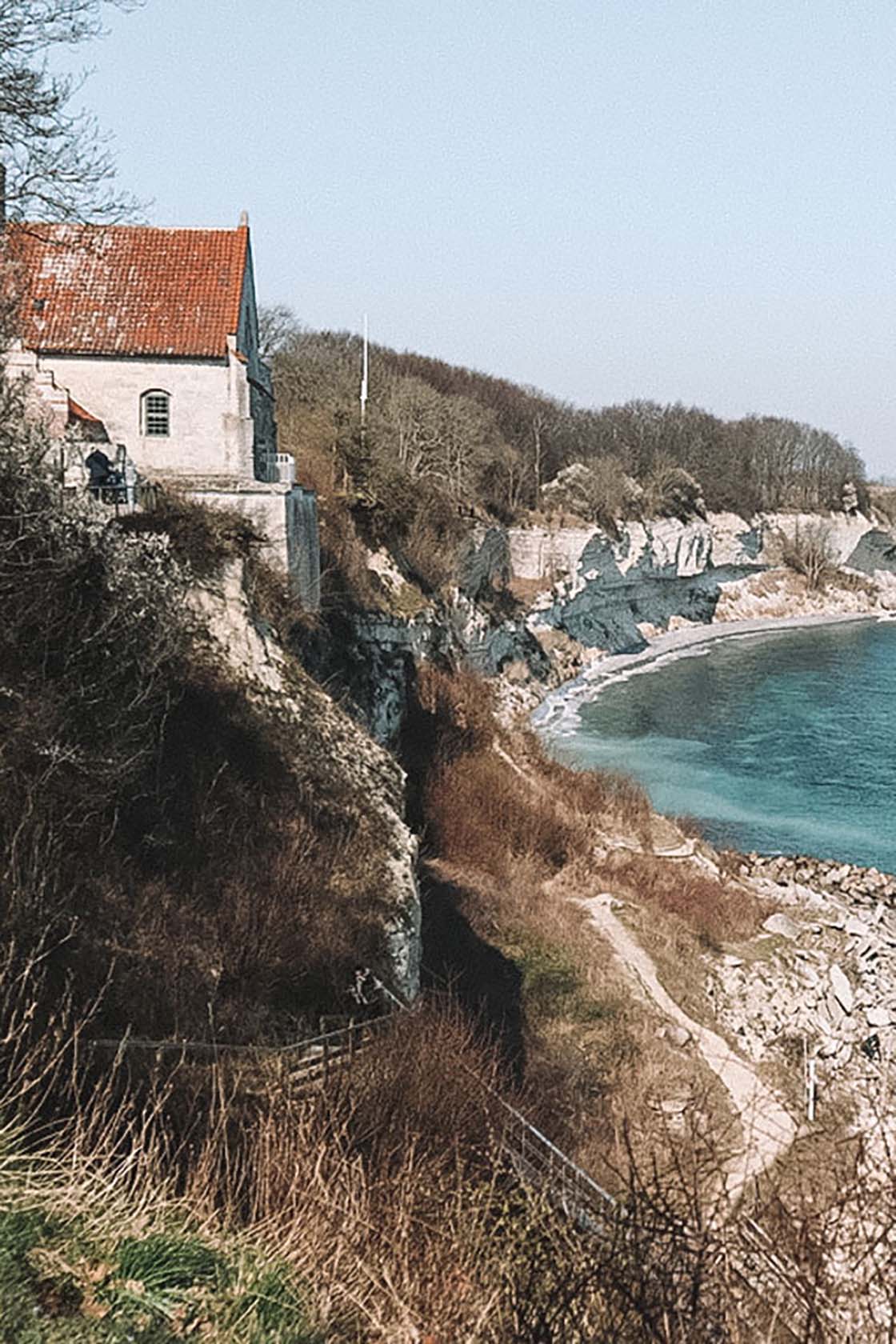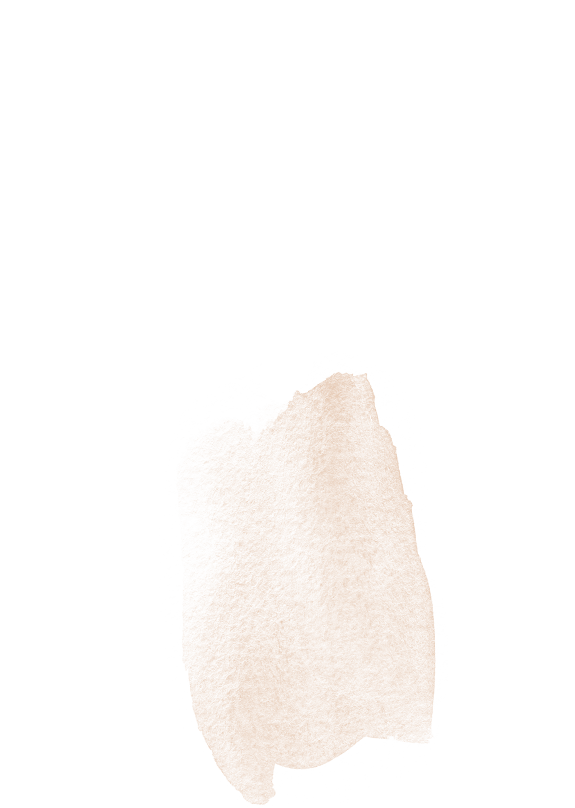 Stevns Klint
Stevns Klint is a UNESCO World Heritage site that we just discovered since the start of COVID, as I was researching outdoorsy things to do in Denmark. These white chalk cliffs stretch 11 miles and contrast the crisp blue water below.
We could have stayed here for multiple days. We enjoyed a few long walks along the cliff edge, and we found a great Airbnb in the area. If you're looking to escape the fast-paced world, this place will soothe your soul.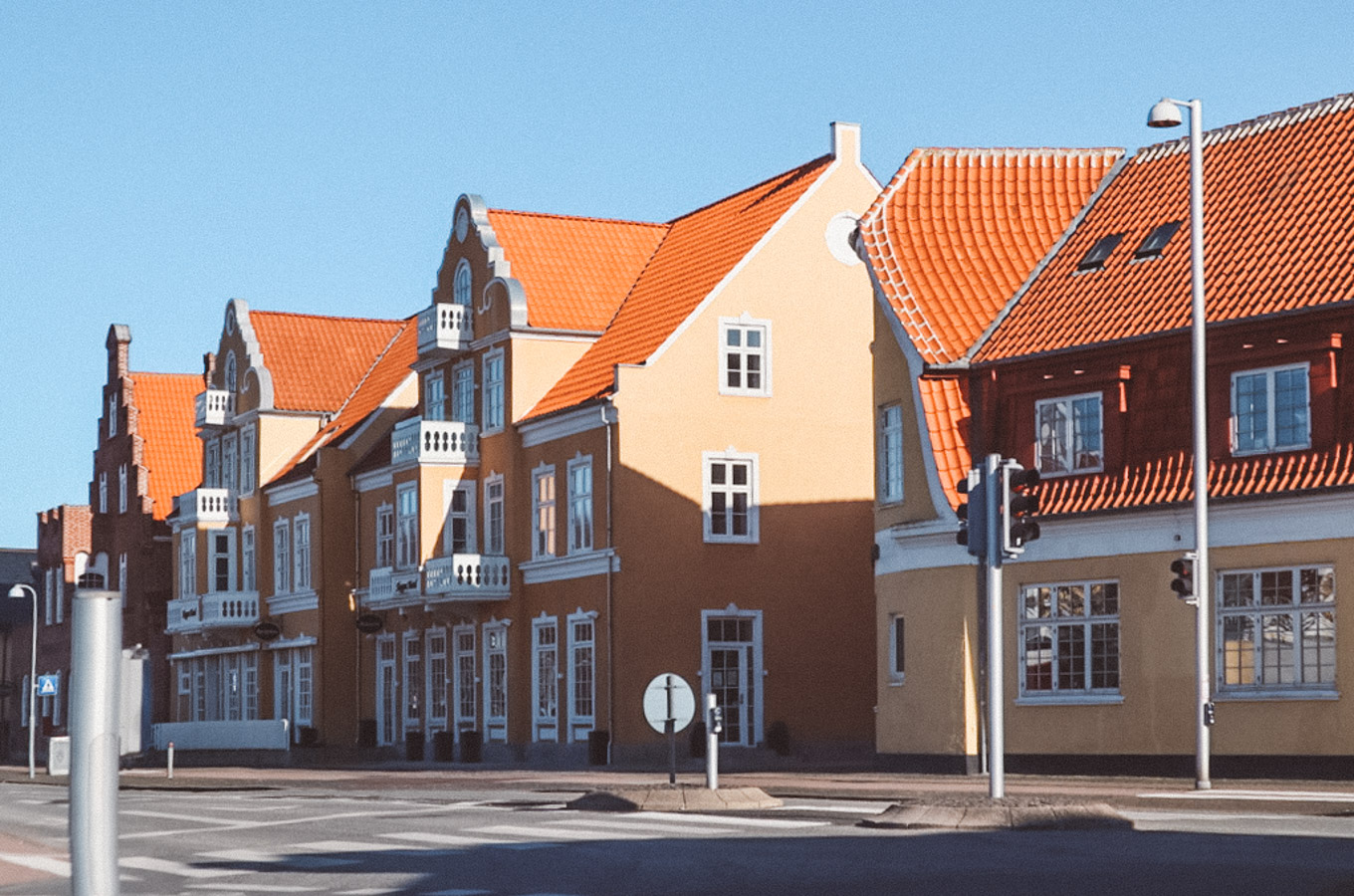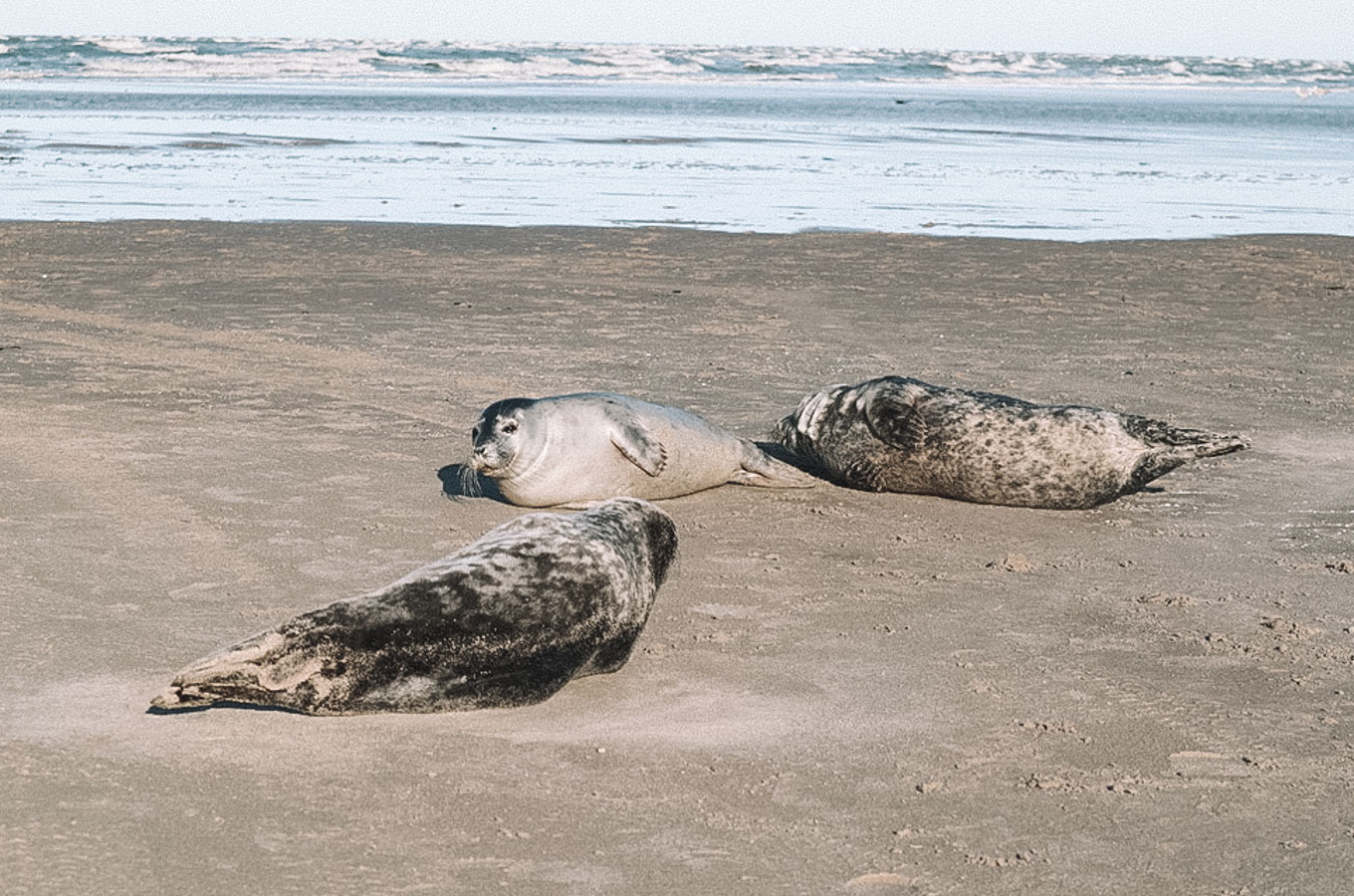 Skagen
So Skagen is the northernmost point in Denmark, where the North and Baltic Sea meet. It's typical Danish tradition to go out into the ocean and stand with one foot in each sea. In the summer, Danes hang out on this shore all night, since the sun hardly goes down.
And if you're lucky, you'll come upon some seals. Also nearby is Råbjerg Mile, which is the largest migrating sand dune in Northern Europe.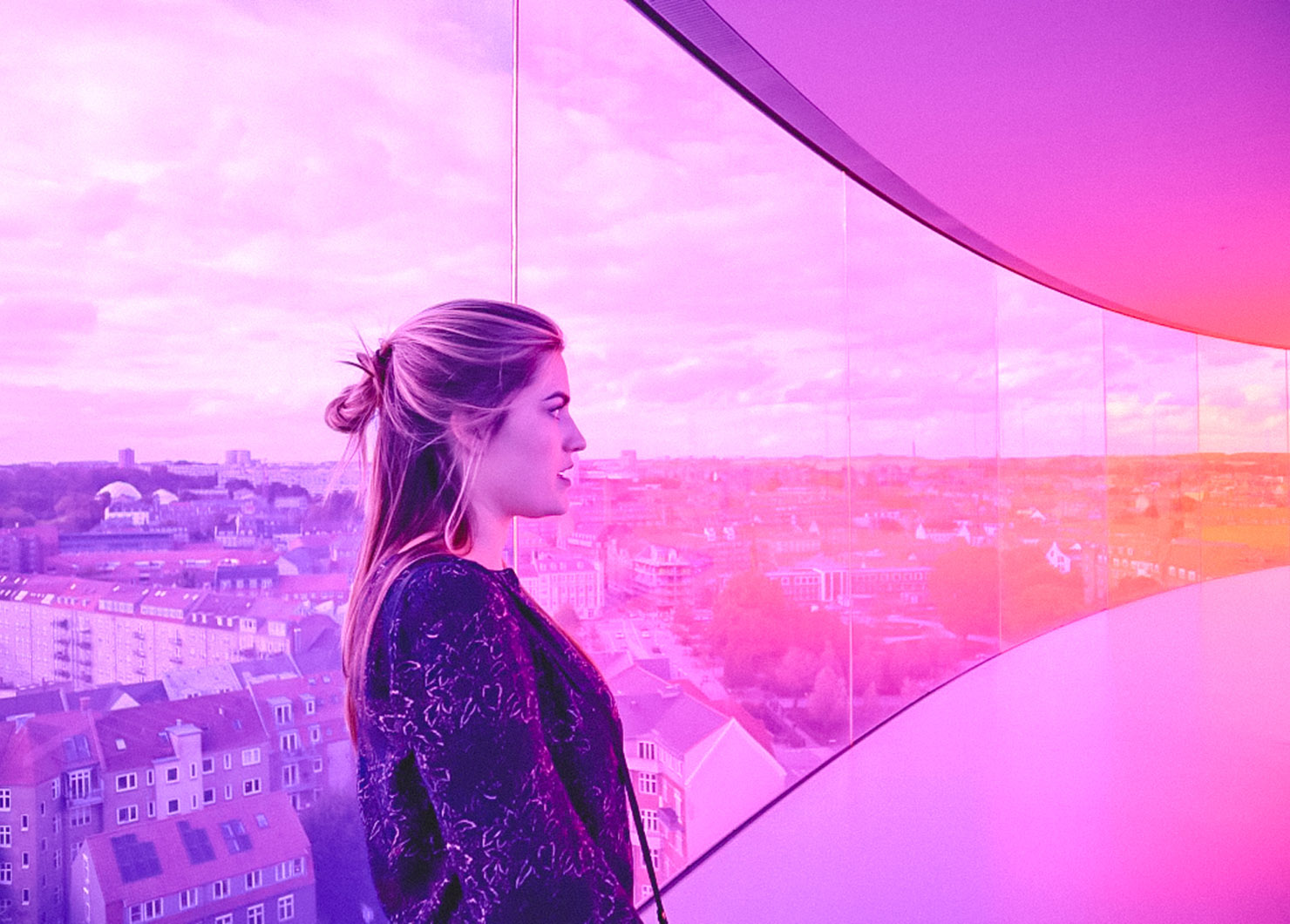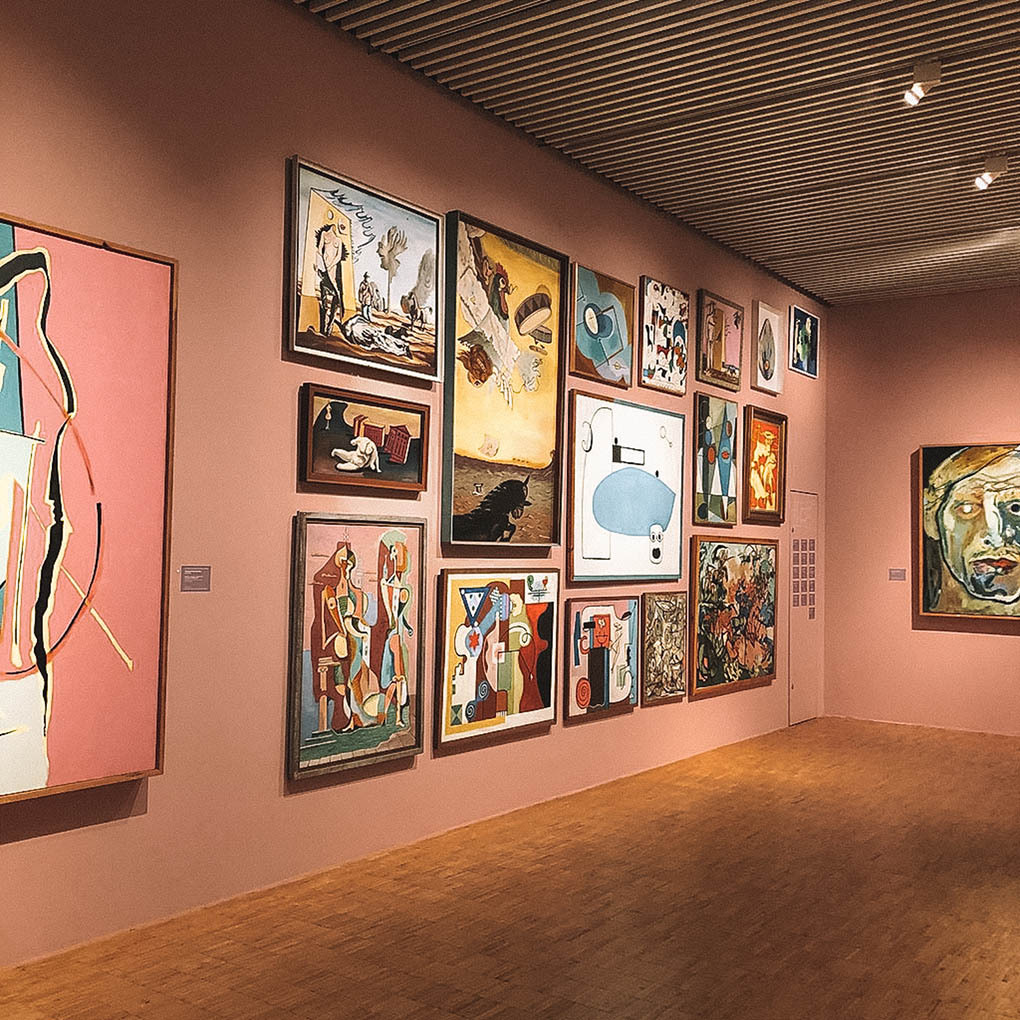 Aros Art Museum
Enjoy this picturesque view from ARoS Art Museum in Aarhus. This circular walkway towers the buildings below and gives the most panoramic view of Aarhus.
Established in 1859, it is the oldest art museum in Denmark, and consistently has cool new art featured. In my free time, I often go to the coffee shop in the lobby to work and see the latest exhibitions.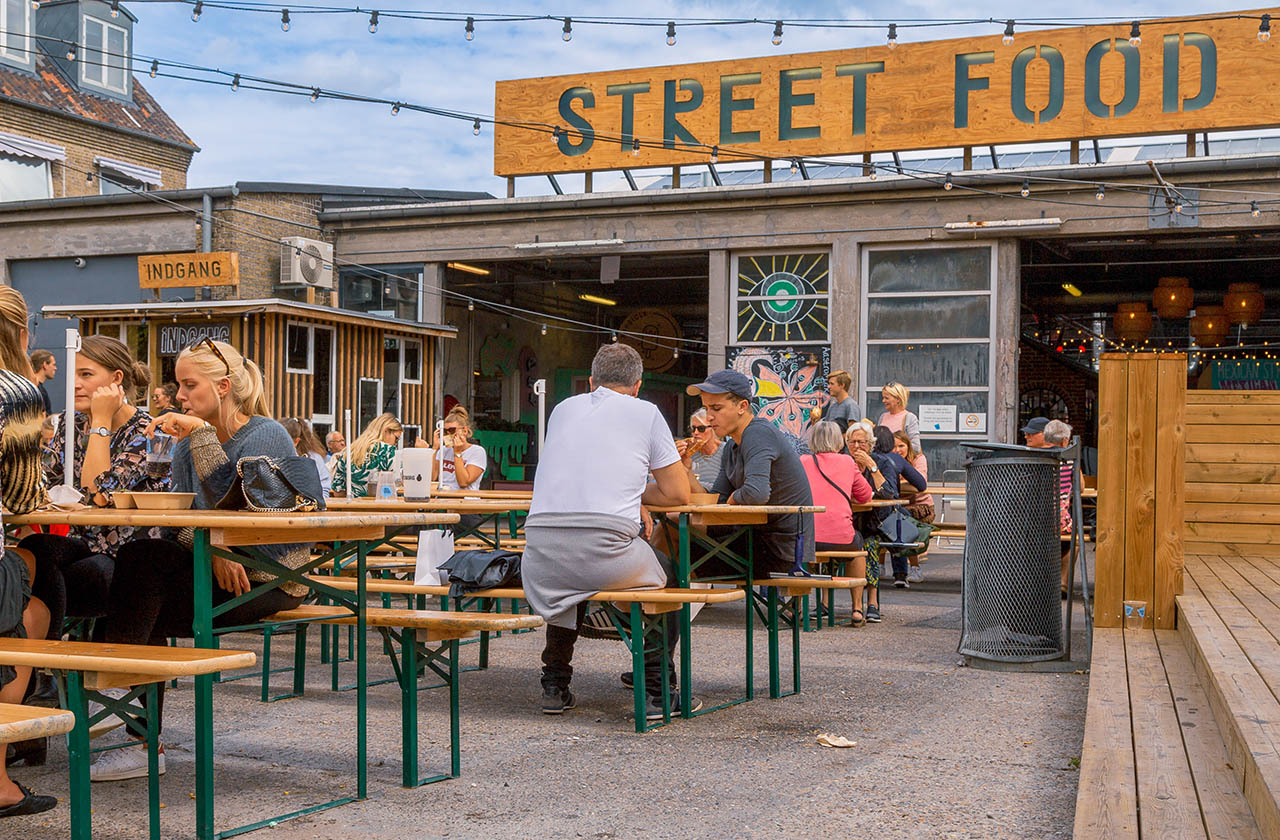 This stop is for the foodies!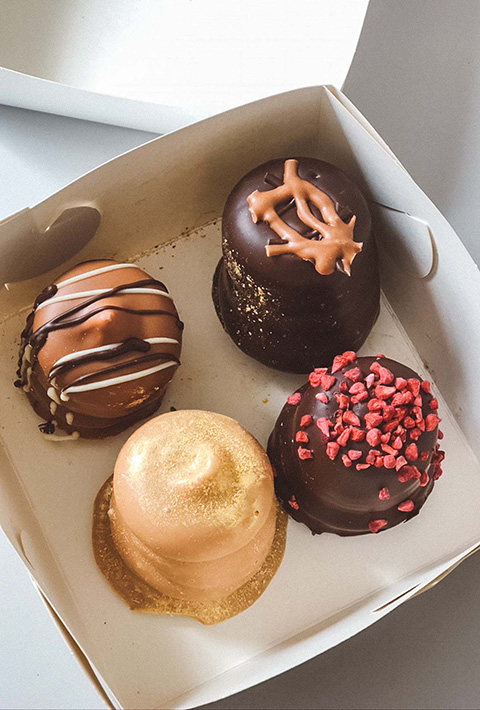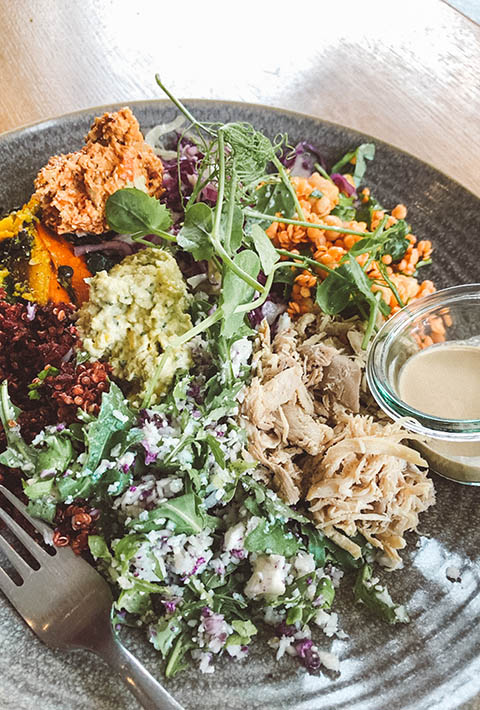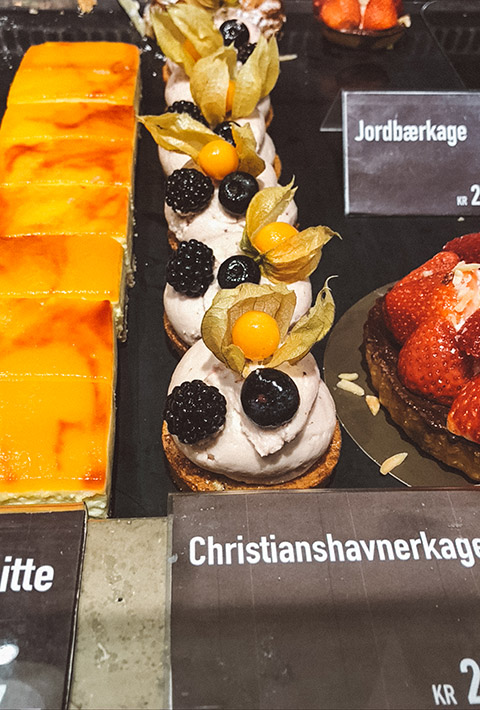 Aarhus Street Food
When we stumbled upon it, I was got so excited! They have lots of excellent Danish food like smørrebrød and flæskesteg sandwiches, but when I'm missing home, I can also find great American cuisine and Mexican food, which can be hard to come by in Denmark.
Grab a little plate of everything and find yourself a fancy cocktail. You won't forget this place!

Tivoli (Friheden)
Tivoli, also known as Tivoli Gardens, is the second oldest amusement park in the world (in Copenhagen). Once inside the gates, it is spectacular! Each year they have it fully decorated; summer is overflowing with flowers, and winter is drizzled in sparkling Christmas lights.
Most people don't know this, but there is a replica park in Aarhus—Tivoli Friheden! We loved the Aarhus one, there is less hype, it was cheaper, and we adored the Christmas market there last year.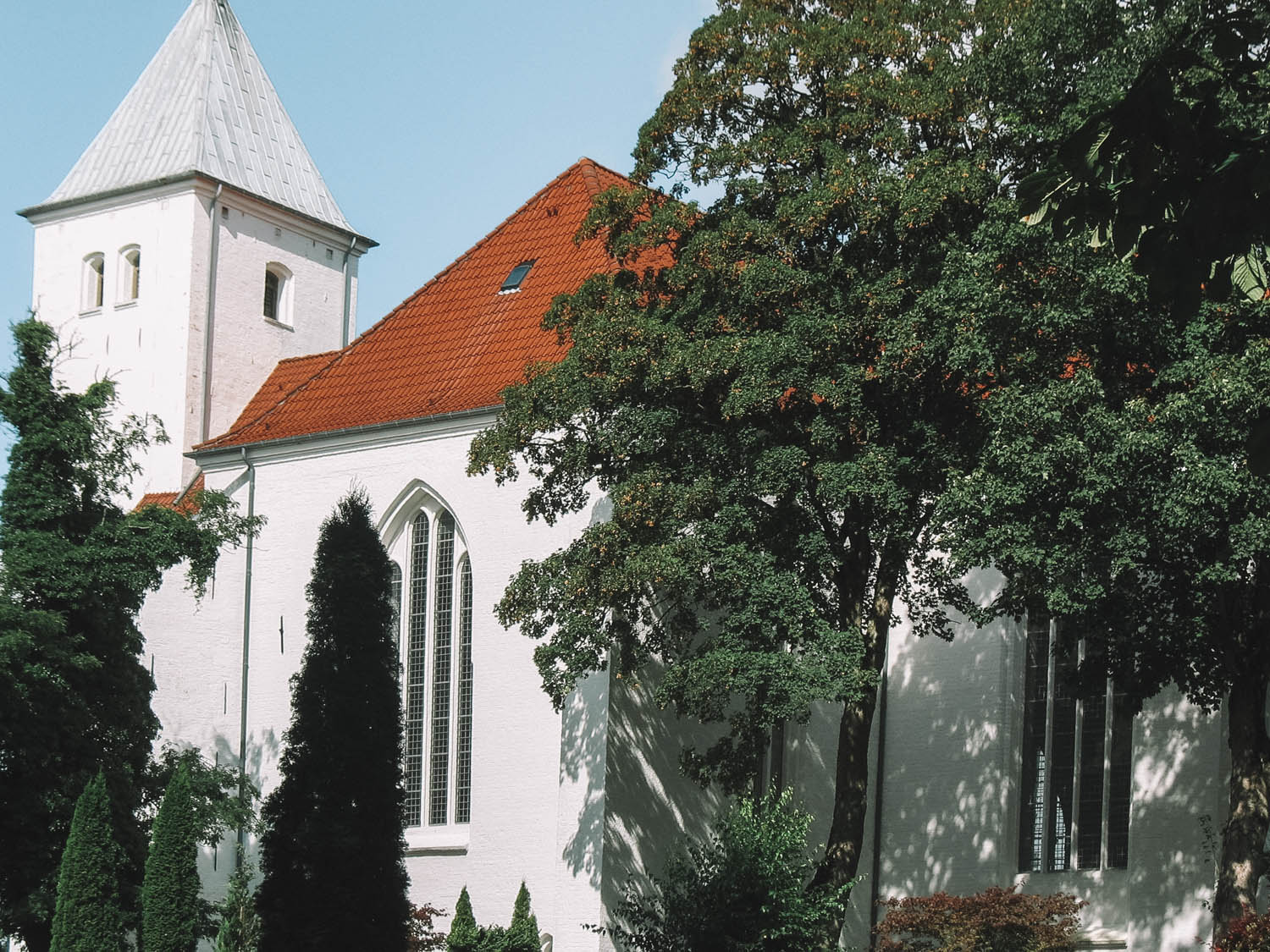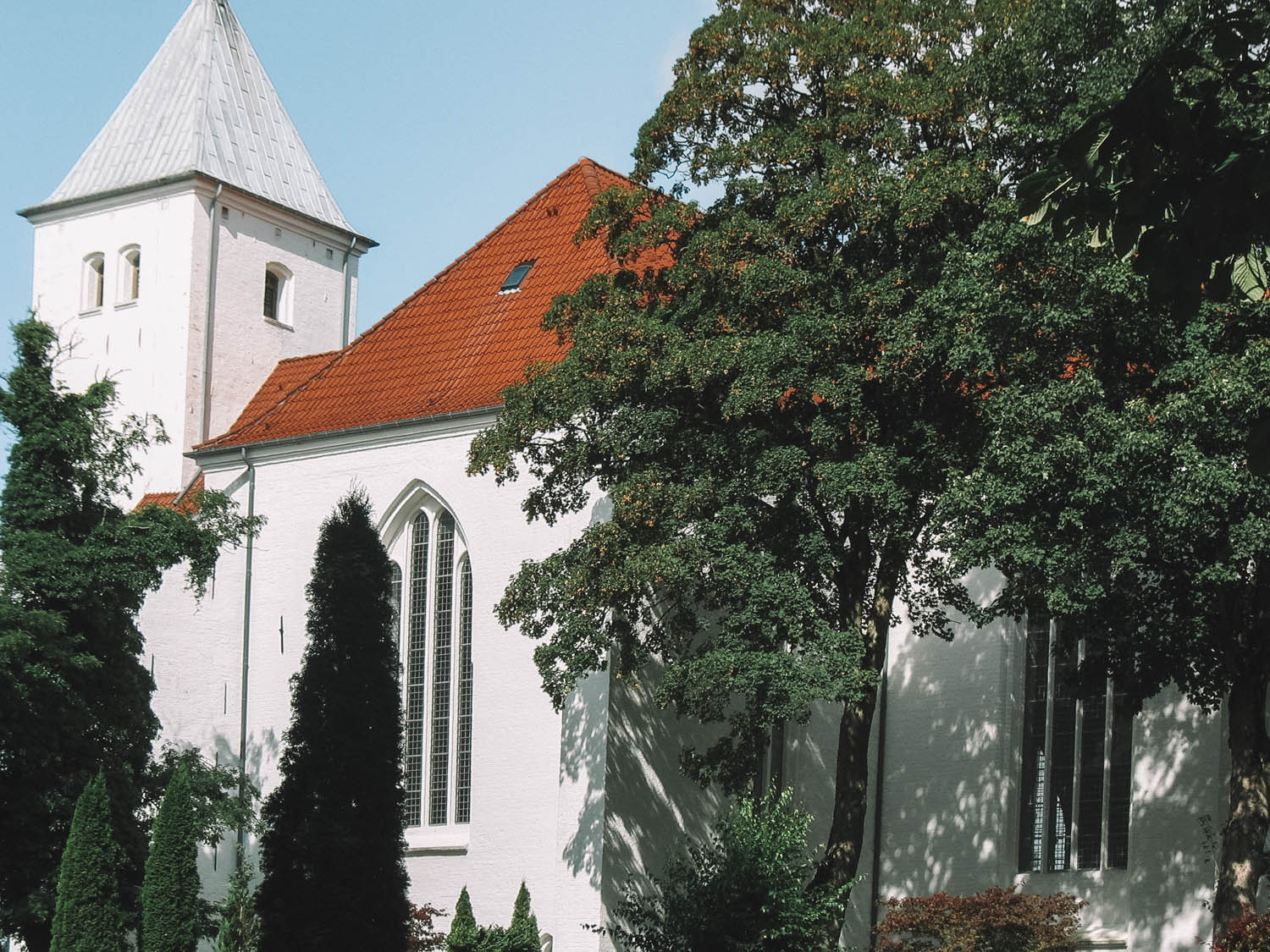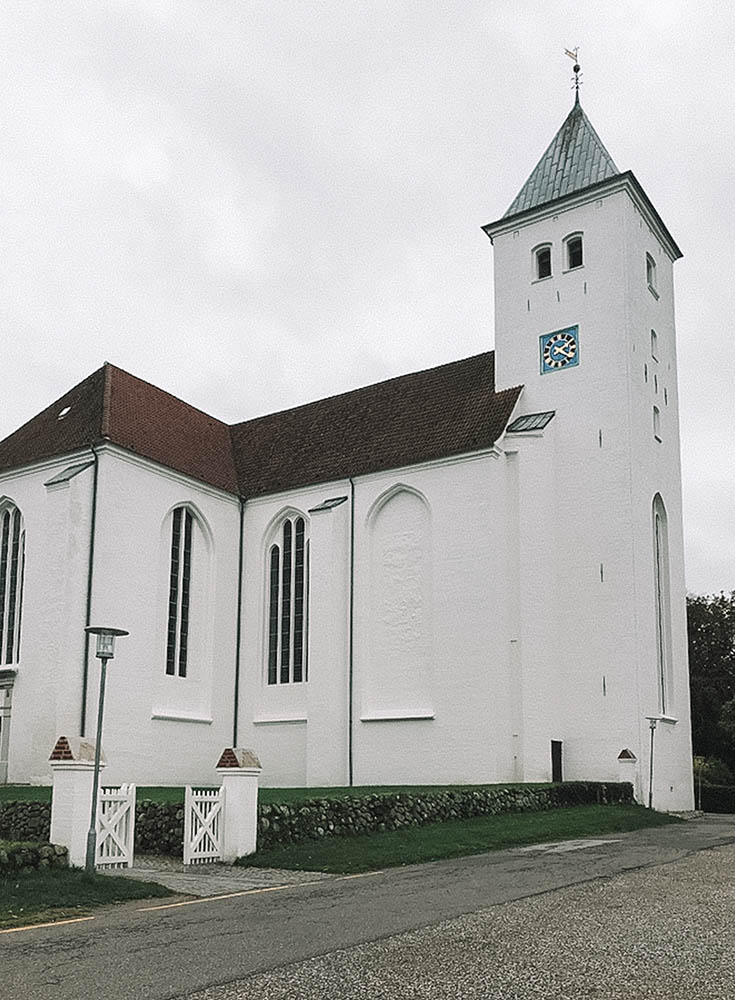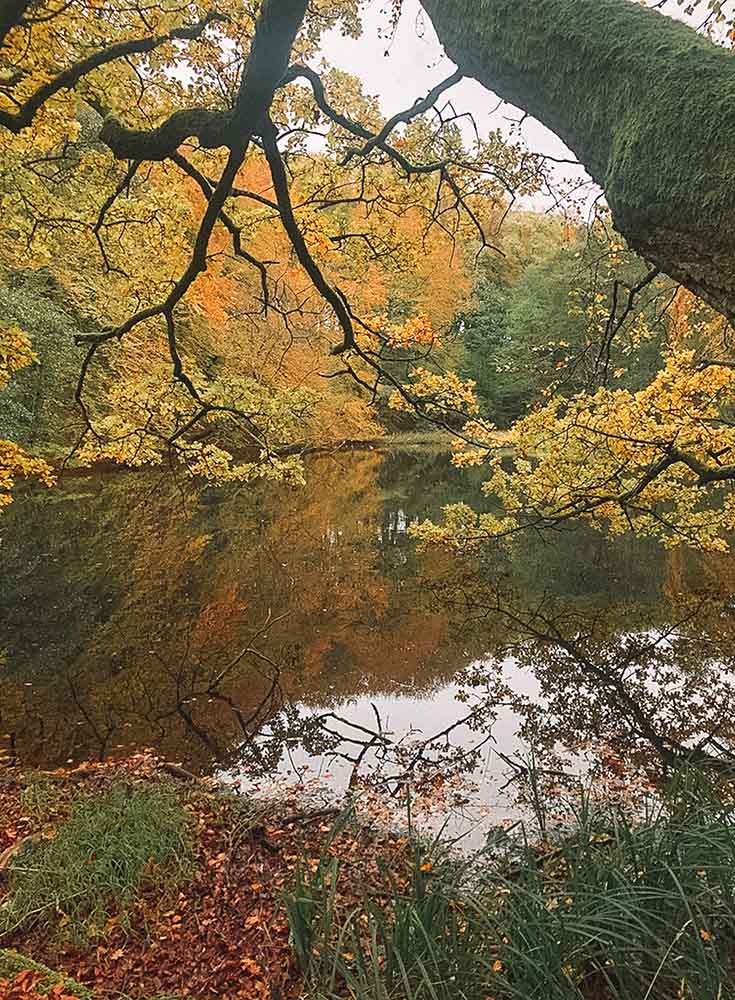 Mariager
We were lost and trying to find a park when we stumbled on this town, and it was such a treat. This town sits south of the Mariager Fjord.
Hanging out in Mariager is like taking a step back in time.
All the cobblestone is hand-laid, the houses lean to the side, and the flowers and lush vines pour over everything. We enjoyed our Saturday afternoon here. There is a beautiful church in the middle of town that borders a cemetery, and I loved walking through the cemetery and looking at old Danish names.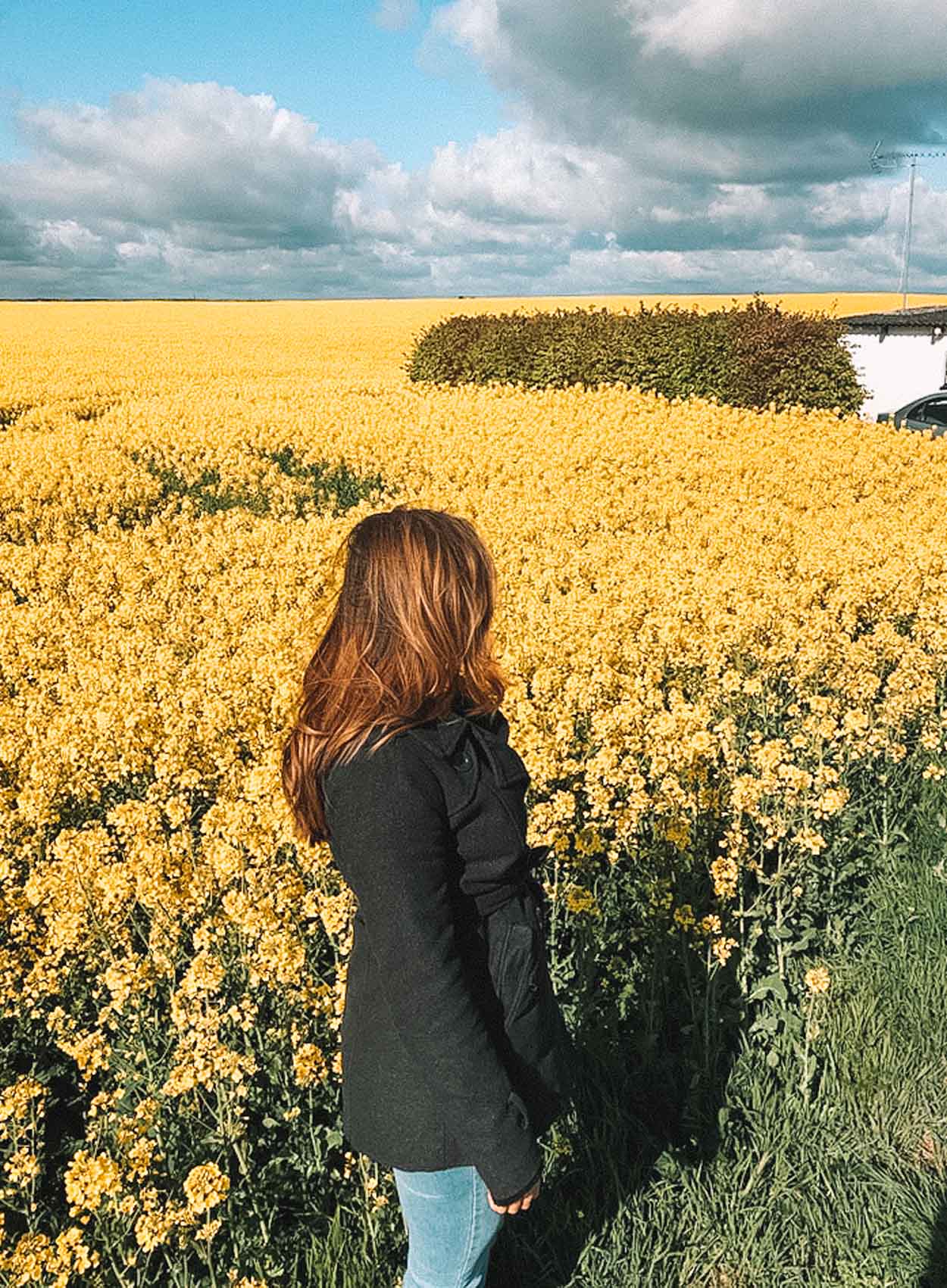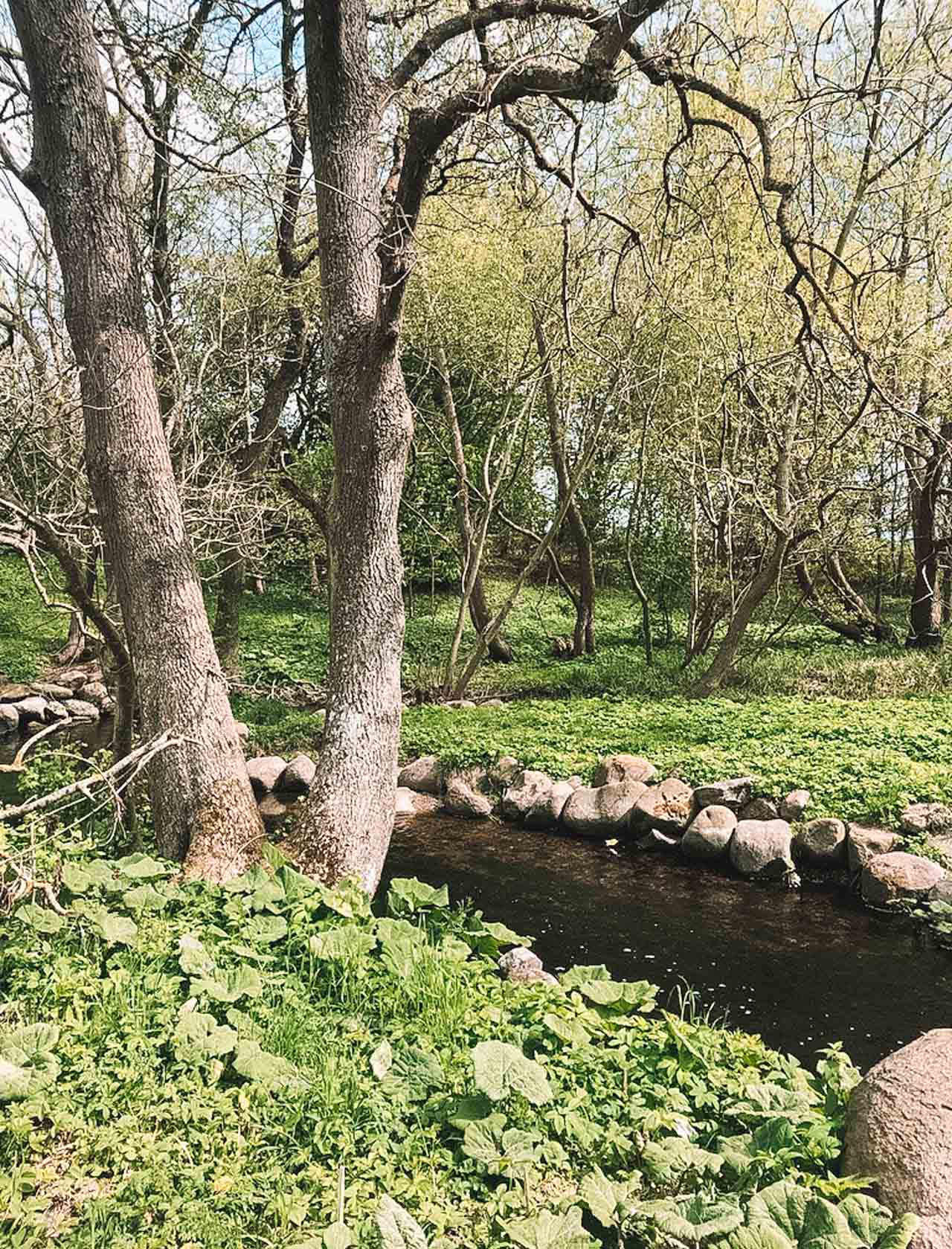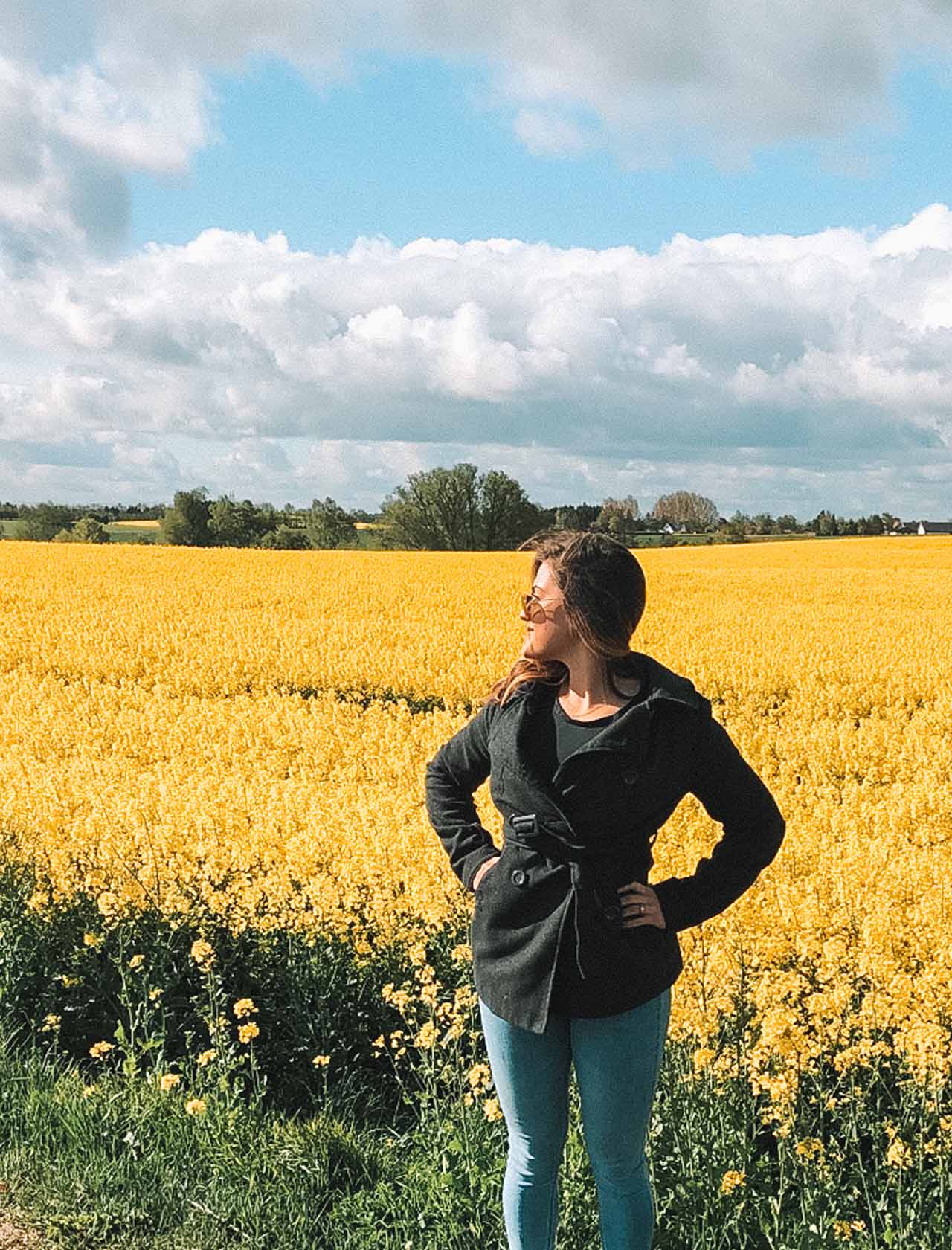 Lejre
Lejre is about half an hour outside of Copenhagen and has a very cozy farm town feel. This town only has about 2,000 residents, but what I love most about it is the rolling hills.
The majority of the countryside in Denmark is flat and green, and Lejre is a great place to experience the Danish countryside.
Springtime in Lejre is the best. The fields that were once green are littered with yellow mustard flowers as far as the eye can see! If you happen to be in Denmark in the spring, March or April, you have to drive through Lejre.
This town is a great place to escape the city and find a haven in the hills.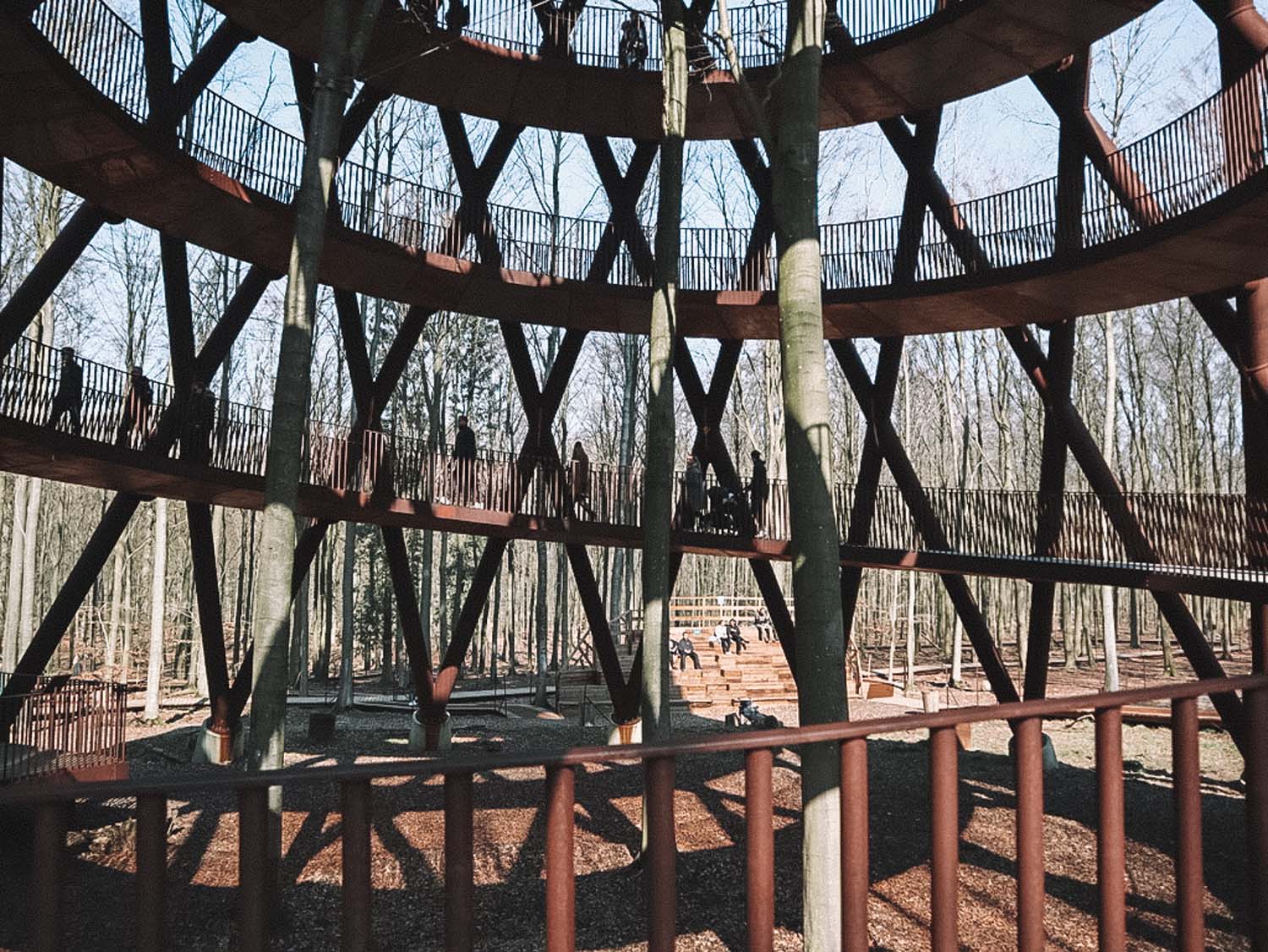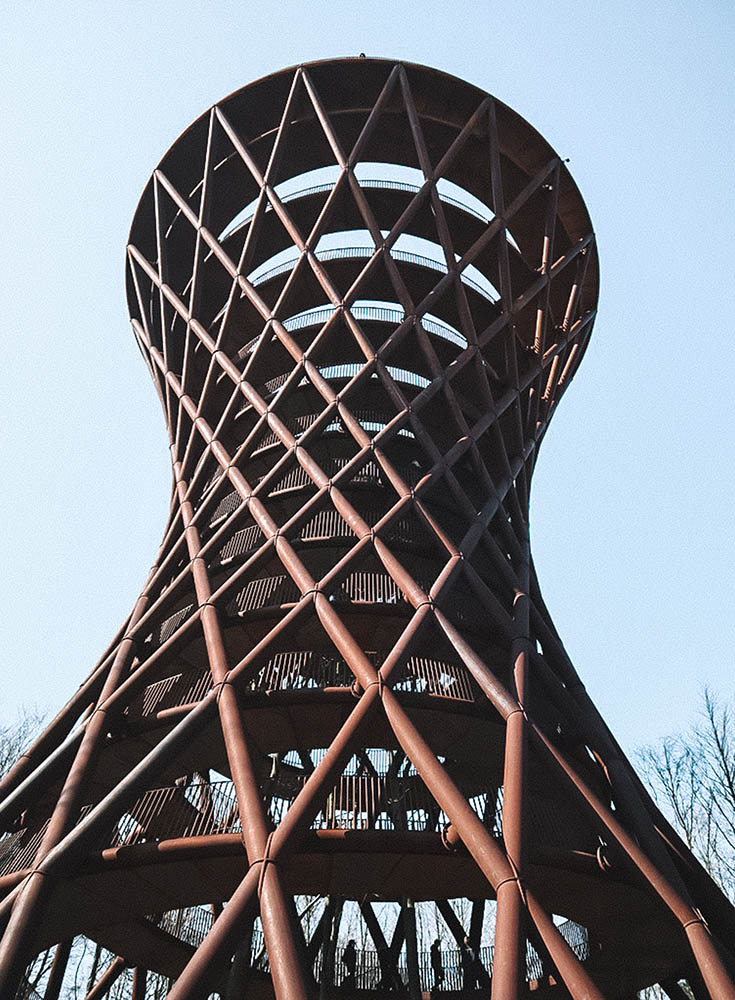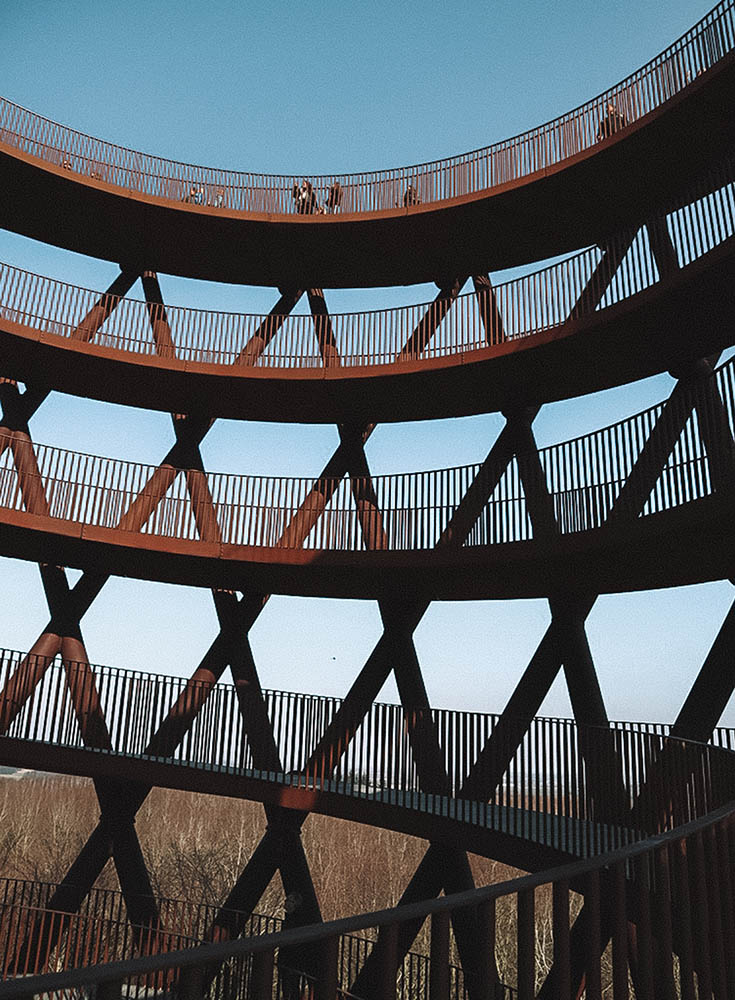 Camp Adventure
Located in the Gisselfeld Kloster Forest, this observation tower stands 148 feet above the ground and lets you cruise through the treetops on foot. On a sunny day, it is said that if you look North, you can see all the way to Copenhagen and Malmö.
Camp Adventure was a very singular experience for me; the trees are massive, and the structure is unlike anything else I've been in. It's definitely a modern take on a park.
The top is 450 feet above sea level, and as you get closer to the top, many people turn back for fear of heights. In March, we cruised to the top with a hot chocolate, it was cozy.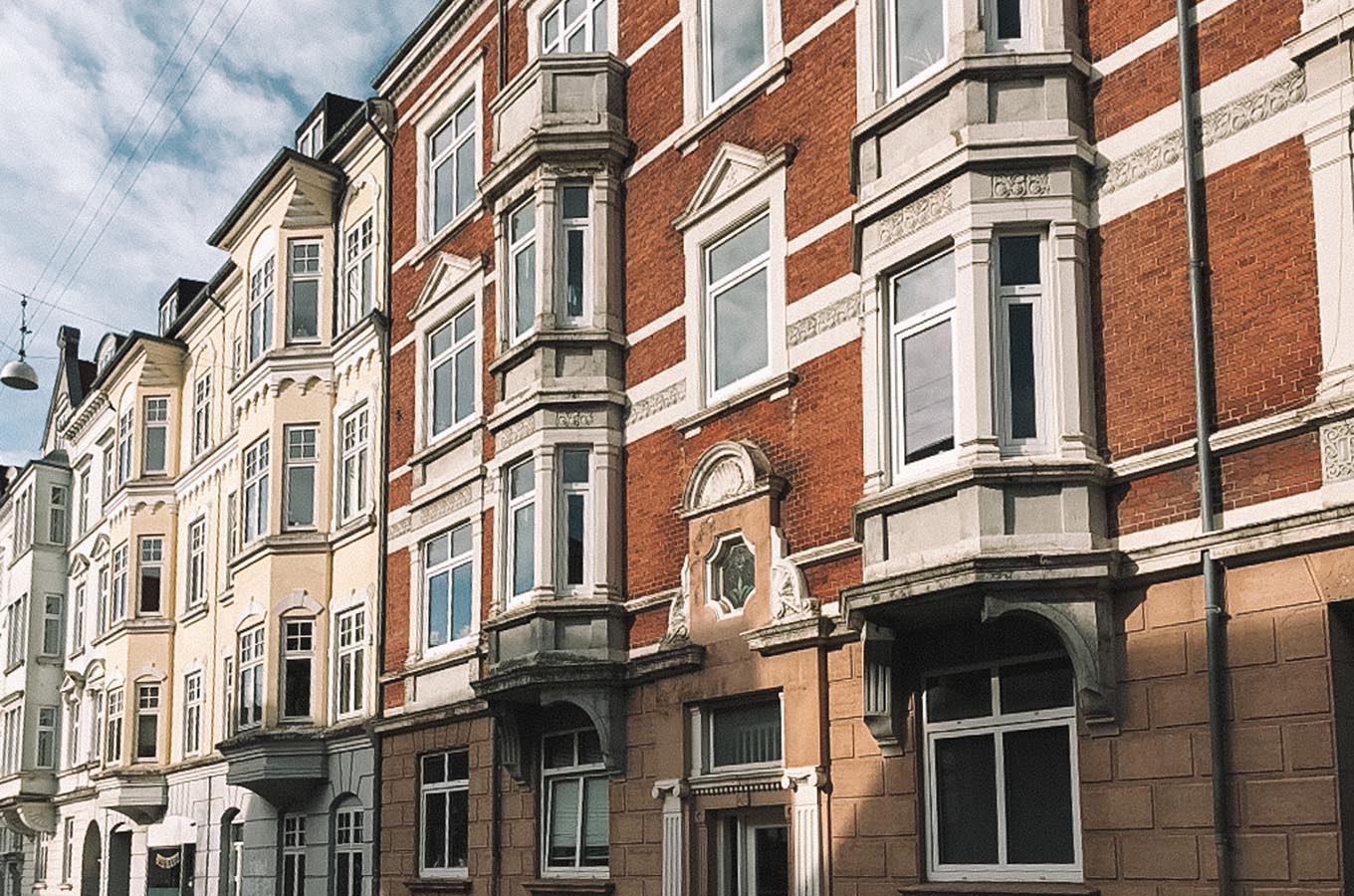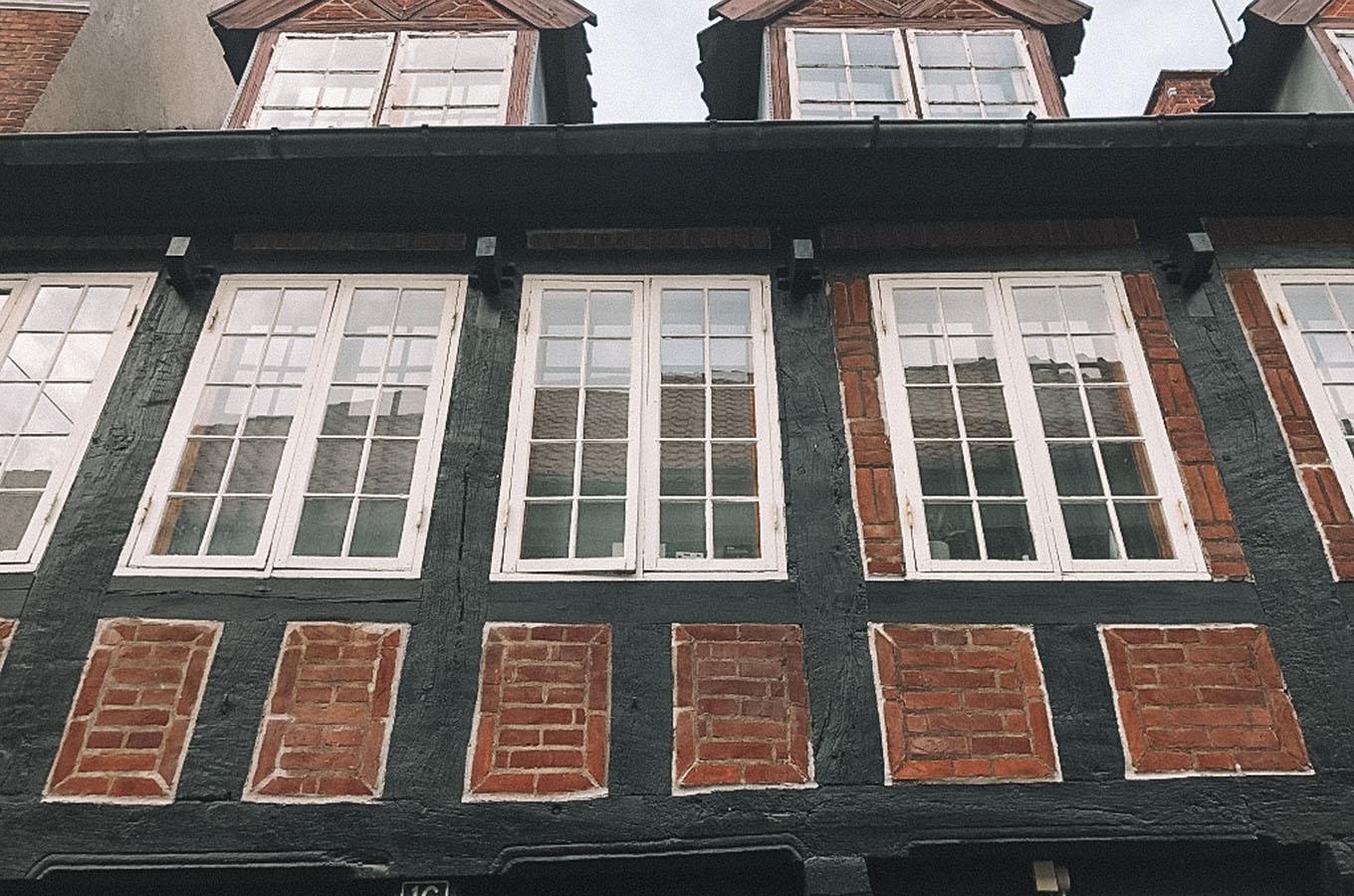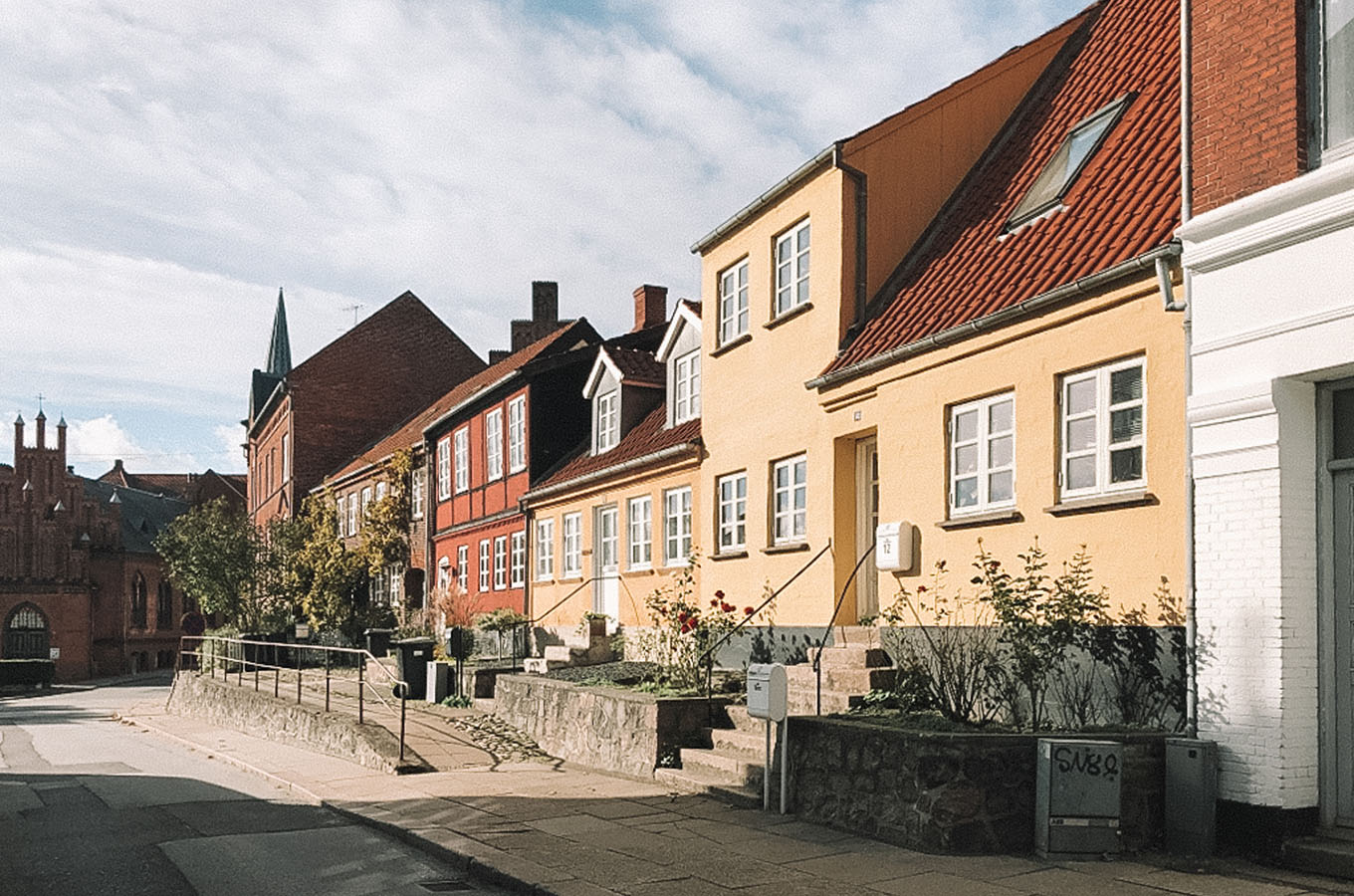 Randers
Randers is a small town of 60,000. I live in Randers. And for me, it feels like typical Denmark, nothing flashy, so you get a real sense of the culture.
In medieval times, it was a market city.
And our iconic church downtown, St. Martins Church, was built in the 15th century. Last year I spent most of my time walking to and working from the heart of the city. The downtown area is lined with cobblestones, small Danish restaurants, and coffee shops.
You won't find a Starbucks or any chains. But you'll be able to find some authentic Danish food like smørrebrød, flæskesteg, and frikadeller to go along with your Danish beer — a Carlsberg or Tuborg. But don't ask for gluten-free anything, or soy milk, they might look at you like you're an alien.

A+ Sushi Restaurant in Aarhus
This is potentially my best-kept secret about Denmark: sushi. If you like sushi, you are going to be floored. I am not sure why, but sushi is inexpensive compared to the US.
My husband and I go to this little restaurant in Aarhus and get all you can eat sushi for $30 a person. And the sushi is exquisite! I am a sushi fiend, and this place is to die for! But truly, you can find good, cheap sushi almost anywhere in Denmark.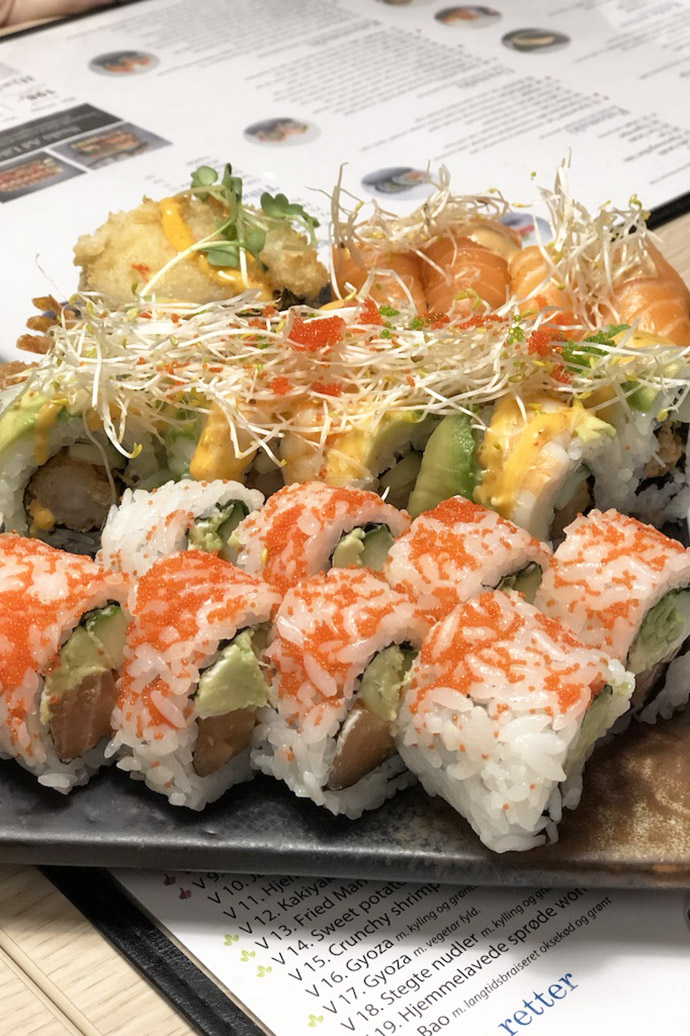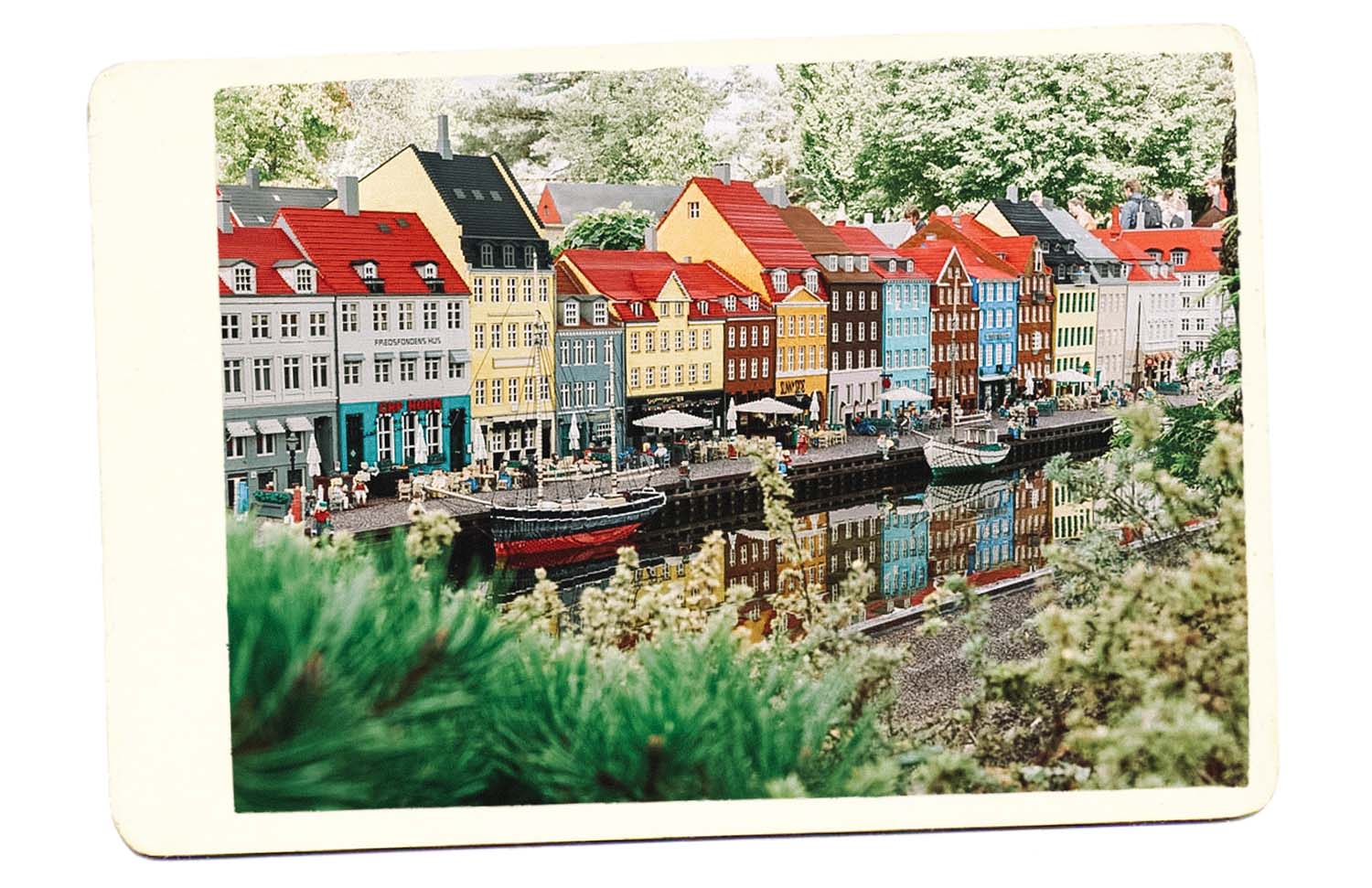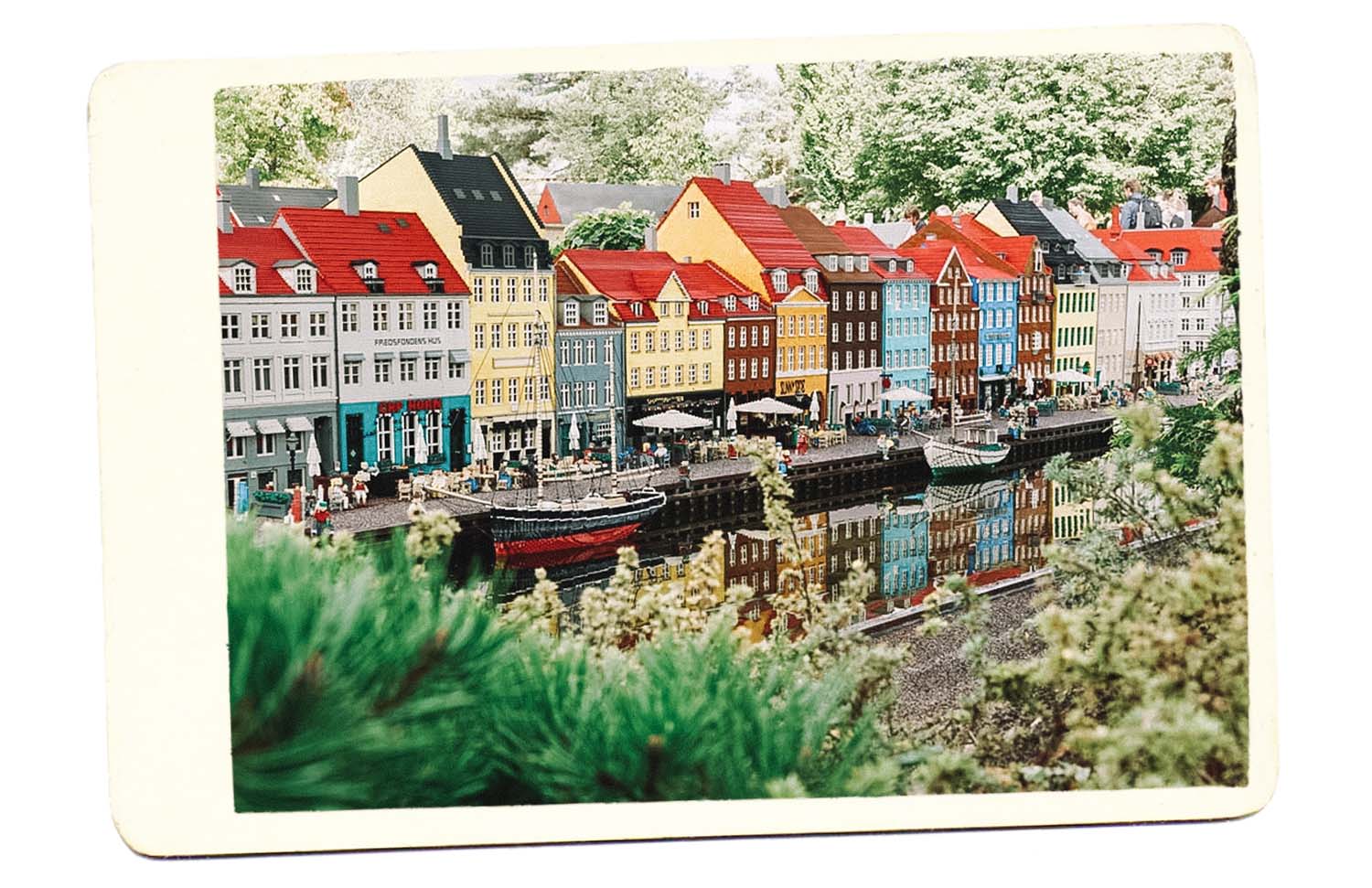 Legoland
If you like legos, or you are traveling with your husband or kids, this will be awesome. You probably didn't know this, but legos were invented in Denmark in the 1960s. Lego is Danish "leg godt," which means "play well" in English.
The park is in an obscure location, right outside the Billund Airport. It isn't close to much, but if you fly into Billund, it would be a great place to start your trip.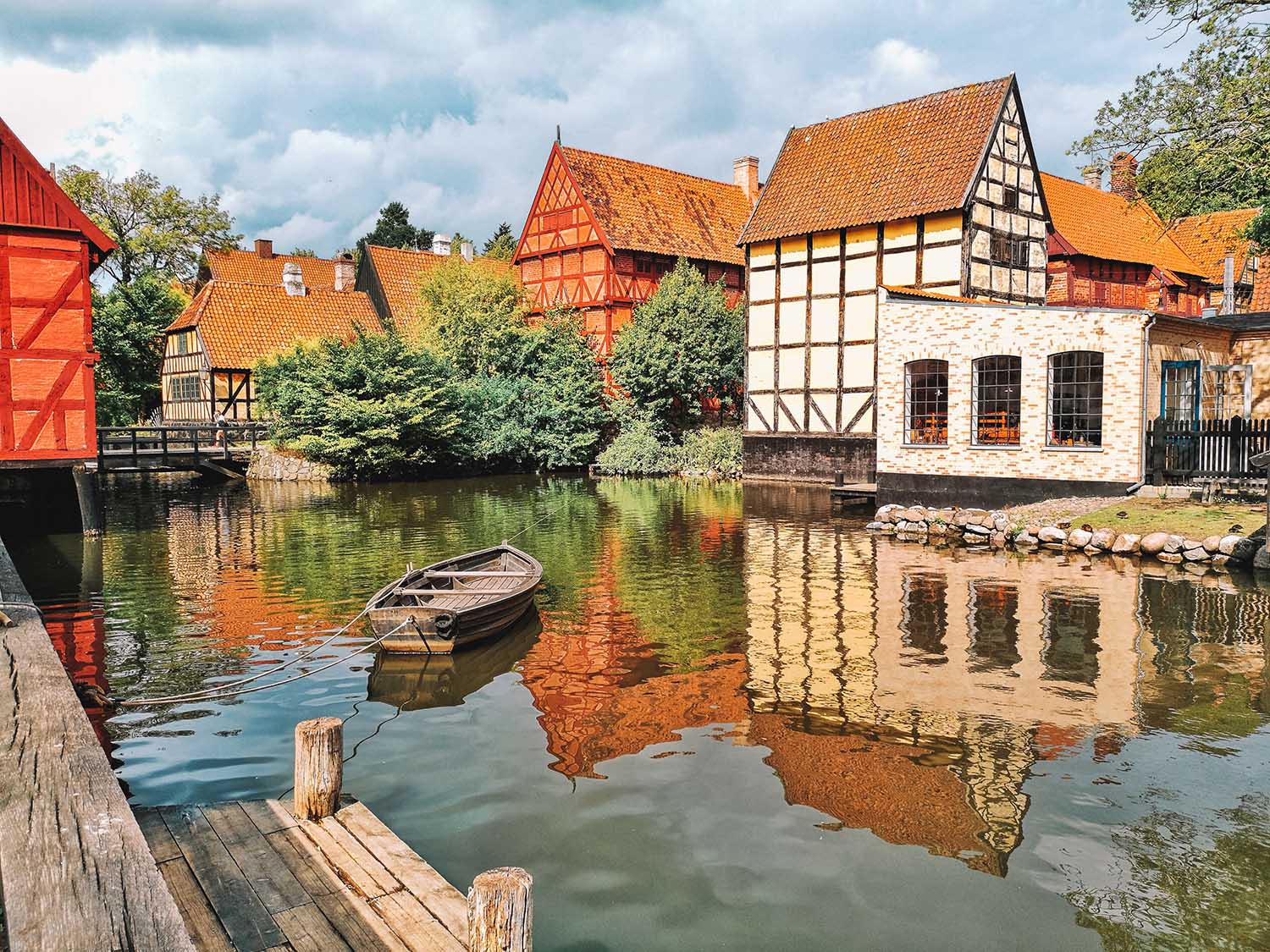 Den Gamle By — Open Air Museum in Aarhus, Denmark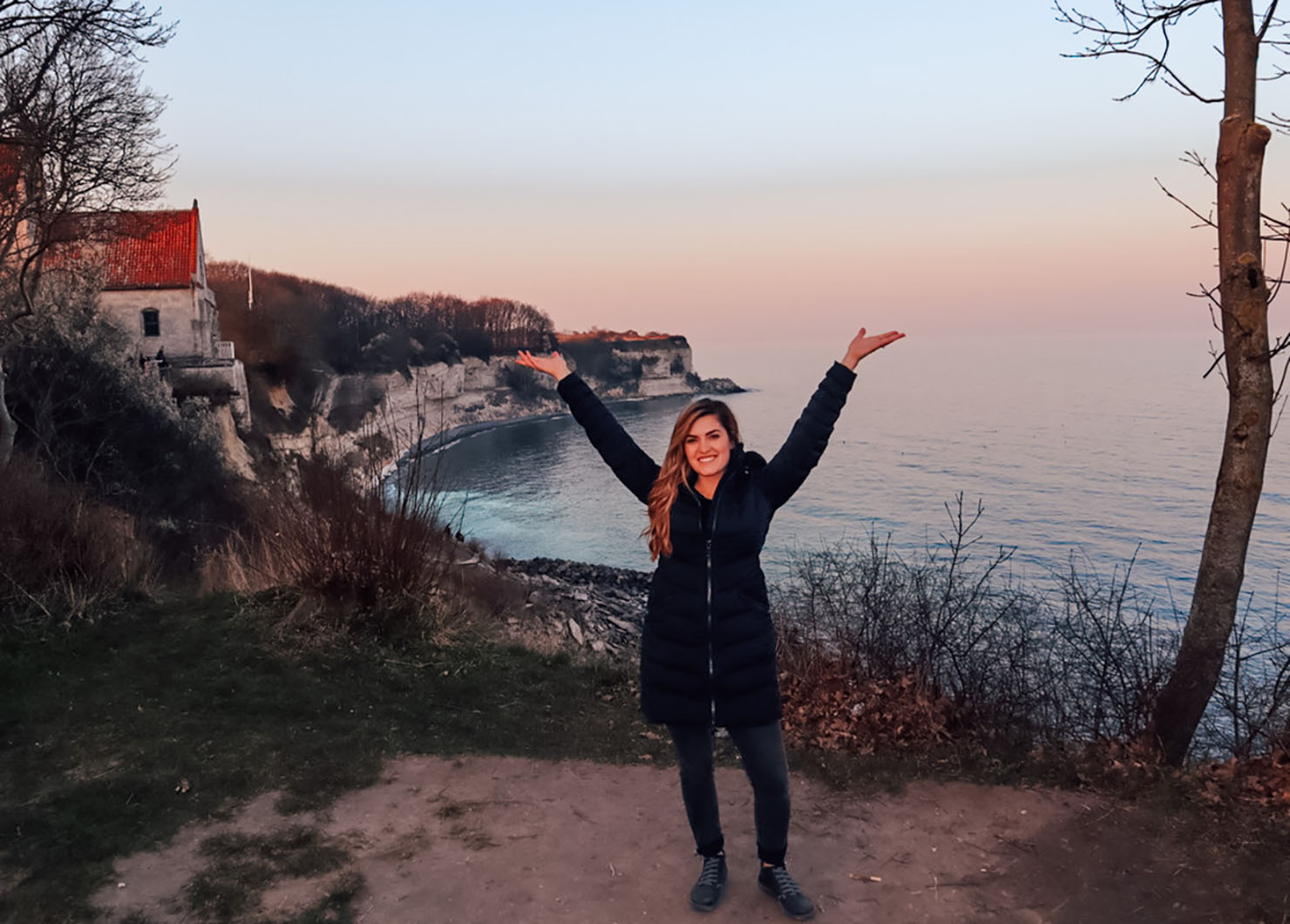 Overall
Denmark has so much to offer and has something for absolutely everyone. Experiencing Scandinavia is something everyone must do at some point.
The culture, food, and lifestyle are so vastly different from what we have in the US. I hope you enjoyed my insights! Happy trails, Lindley.