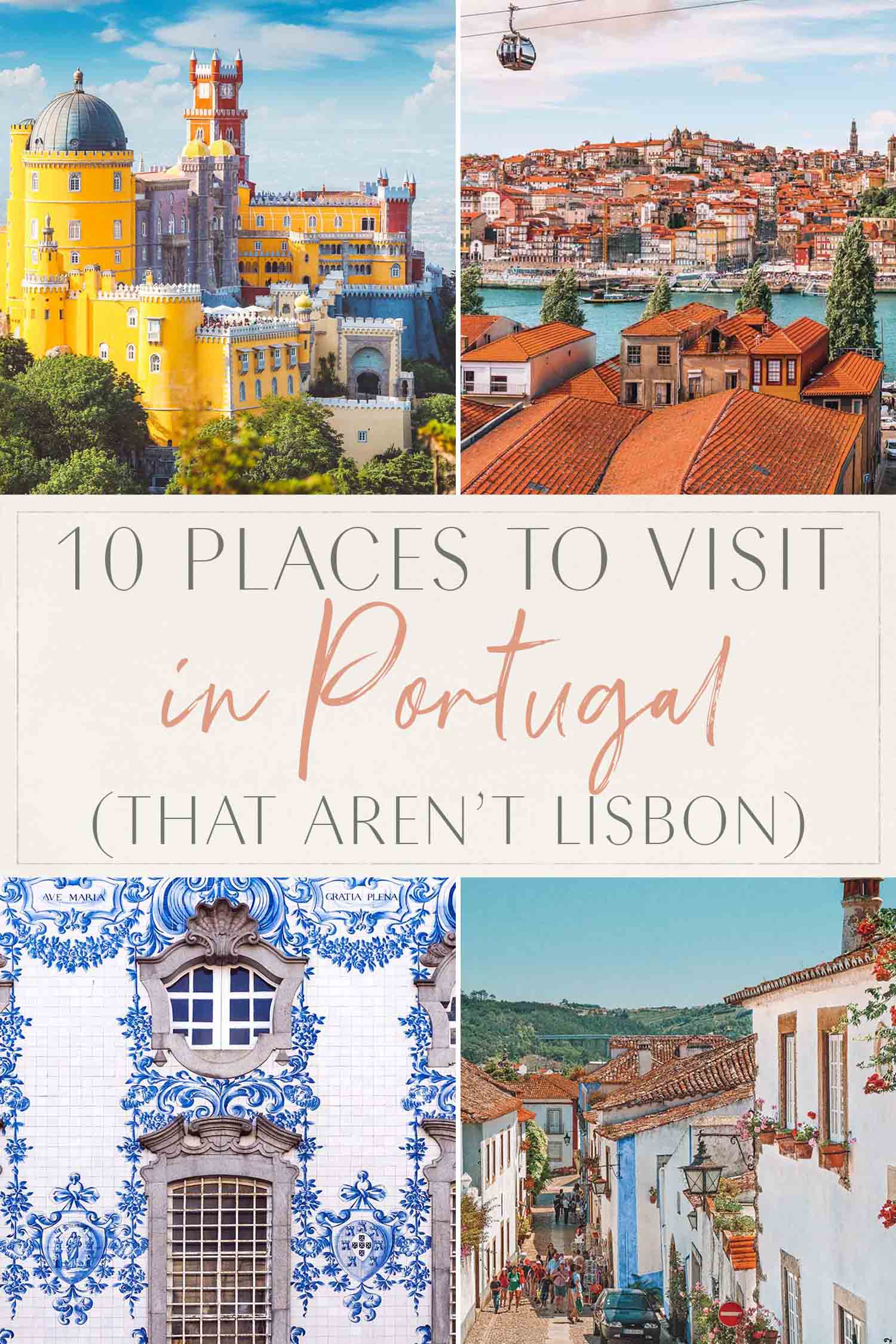 From the friendly locals to the world-class wine to the sun-soaked beaches, there is a whole lot to love about Portugal. It's one of Western Europe's most underrated and affordable destinations.
While it's easy to travel extensively around this small yet diverse country, many travelers make a beeline for the capital and never cross the city limits. Though I'd highly recommend exploring the winding streets of this beautiful city and checking Lisbon's mouthwatering foodie delights, Portugal has so much more to offer.
As you hike the dramatic cliffs overlooking the golden beaches and explore the village surrounded by Roman vineyards, you will know exactly why this small coastal country is worth taking a closer look at.
Ready to explore your new favorite European destination? Here's your guide to the top 10 places to visit in Portugal (that aren't Lisbon).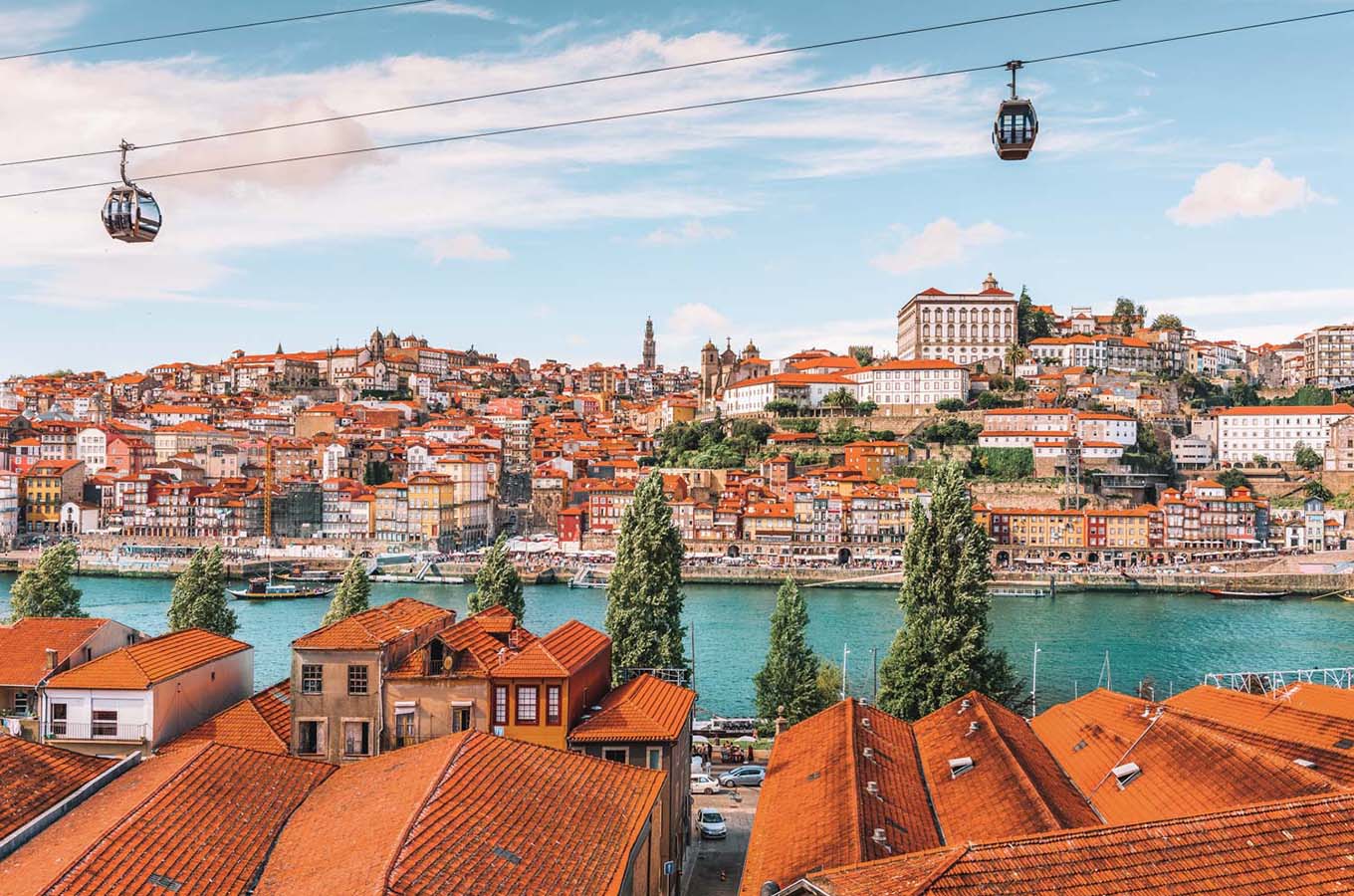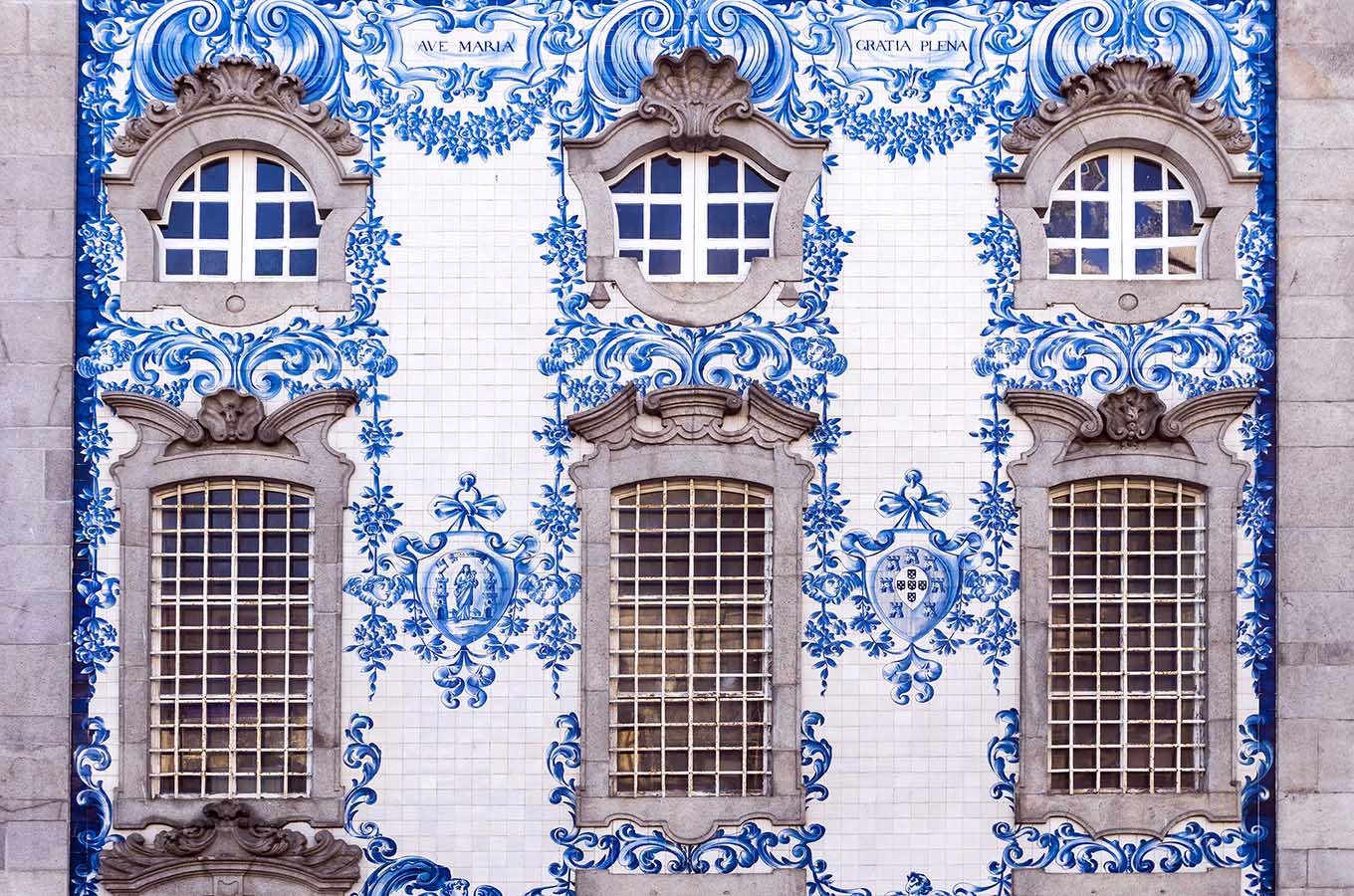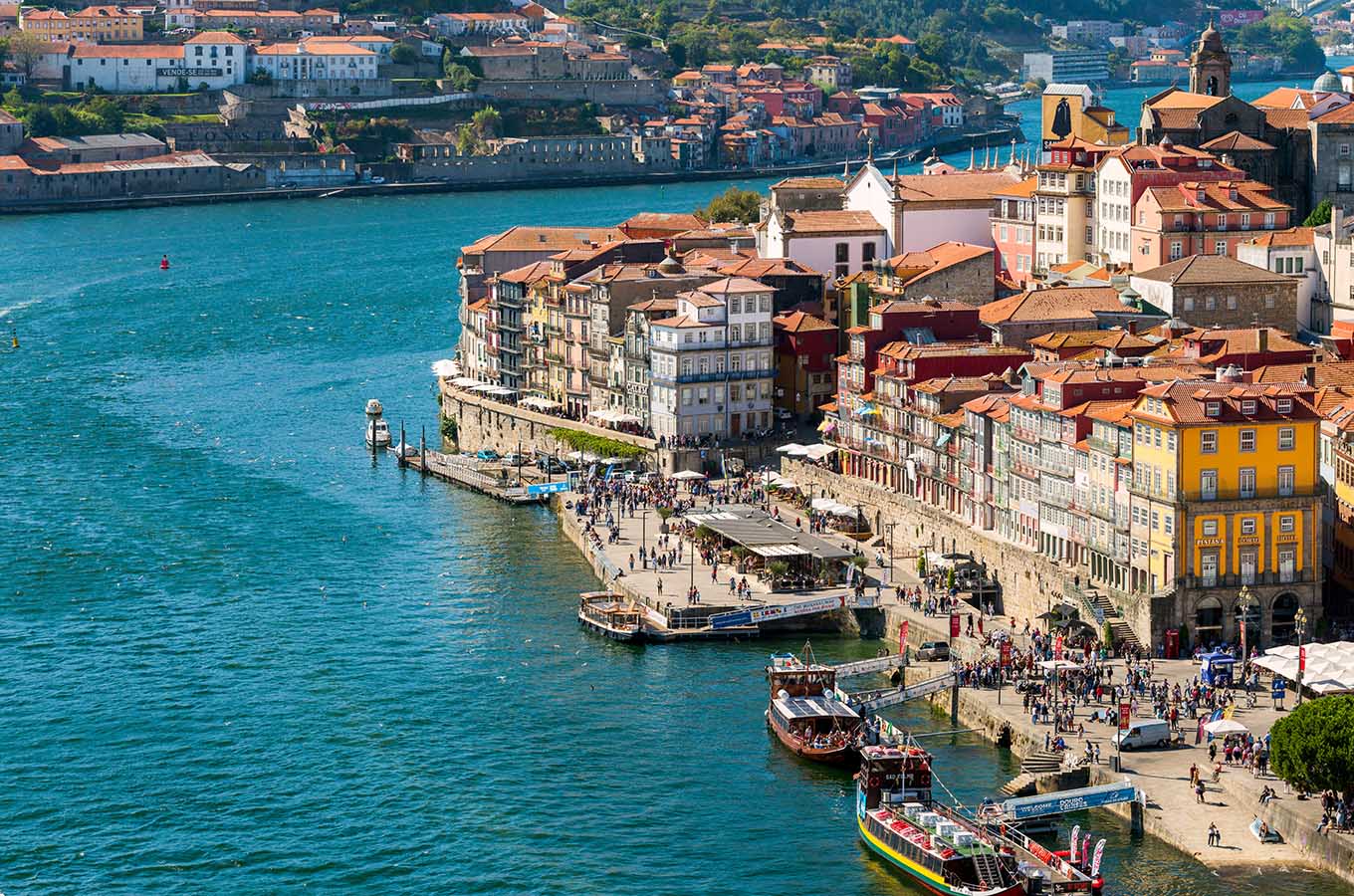 Porto
Perhaps only second to Lisbon, Porto is one of the best-known cities of Portugal. Surrounded by the stunning beaches of Costa Verde, this gorgeous city was recognized for its Cultural Heritage of Humanity by UNESCO.
Porto is a dream base for exploring the wider region. This is one of those places where you can choose your own adventure.
Wander amongst the architectural wonders of the city then sip your way around the Green Wine Region. Hike amongst the rugged coastline then soak in the sun at one of the countless golden beaches. Whatever you are in the mood for, you can do it here.
Feeling inspired already? Pack your beach gear, hiking shoes, and my Porto Travel Guide then hit the ground running.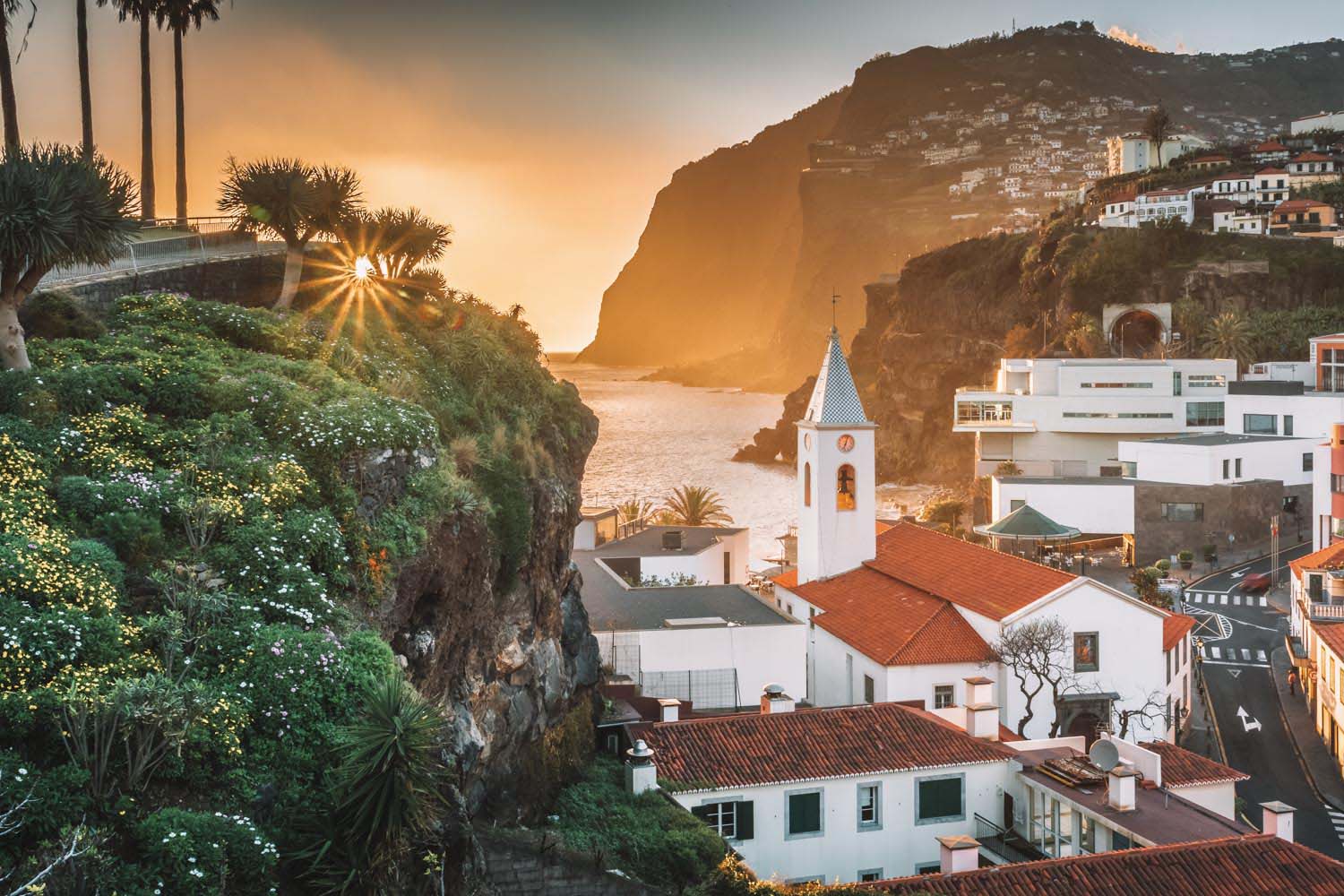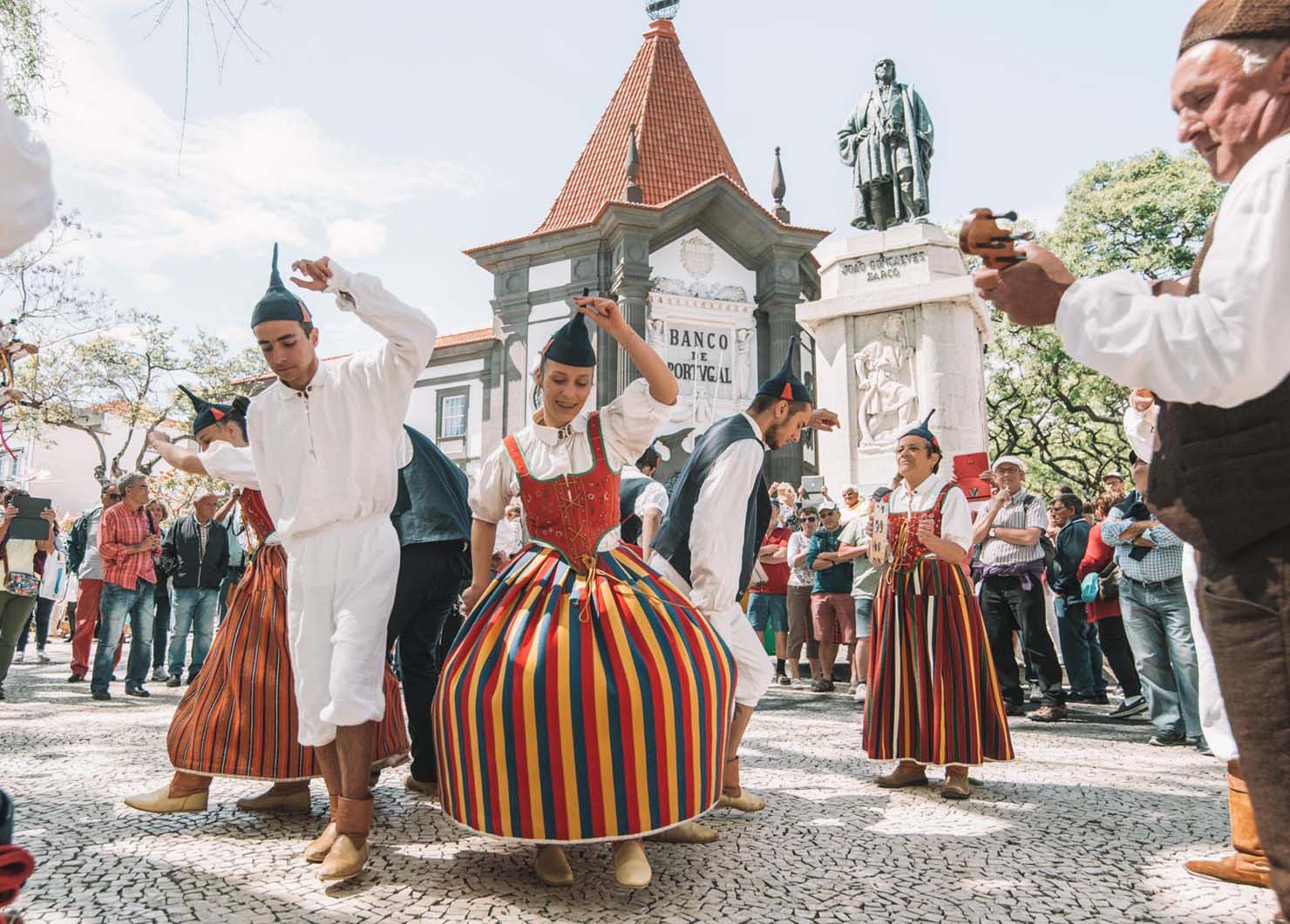 Madeira
This archipelago off the northwest coast of Africa is famous for its unique wine variety and dreamy tropical climate. You'll often hear the islands compared to Hawaii and it's easy to see why.
Comprised of four islands, each area of Madeira has its own unique charm.
Explore the urban wonders of Funchal and hike the lush green hills and dramatic cliffs of the main island. Surf the waves of Jardim do Mar or go for a family-friends stay in the picturesque village of Santa Cruz. Planning to live in your bikini? Look to Machico and Calheta.

Faro
Faro is a popular destination thanks to its international airport (which, by the way, is served by low-cost airlines like Ryan Air who will fly you to your next European destination for less than 20 euros in many cases).
Unfortunately, far too many sun-hungry tourists take the first bus out of town to lounge in the Algarve. While the nearby beach resorts are gorgeous and you could easily spend your entire trip there, Faro is a destination in its own right.
The well-preserved heart of this old town has incredible seafood restaurants, hopping nightclubs, and some of the best prices you will find in any city in Western Europe. I'd recommend having at least one overnight stay here if not an entire weekend.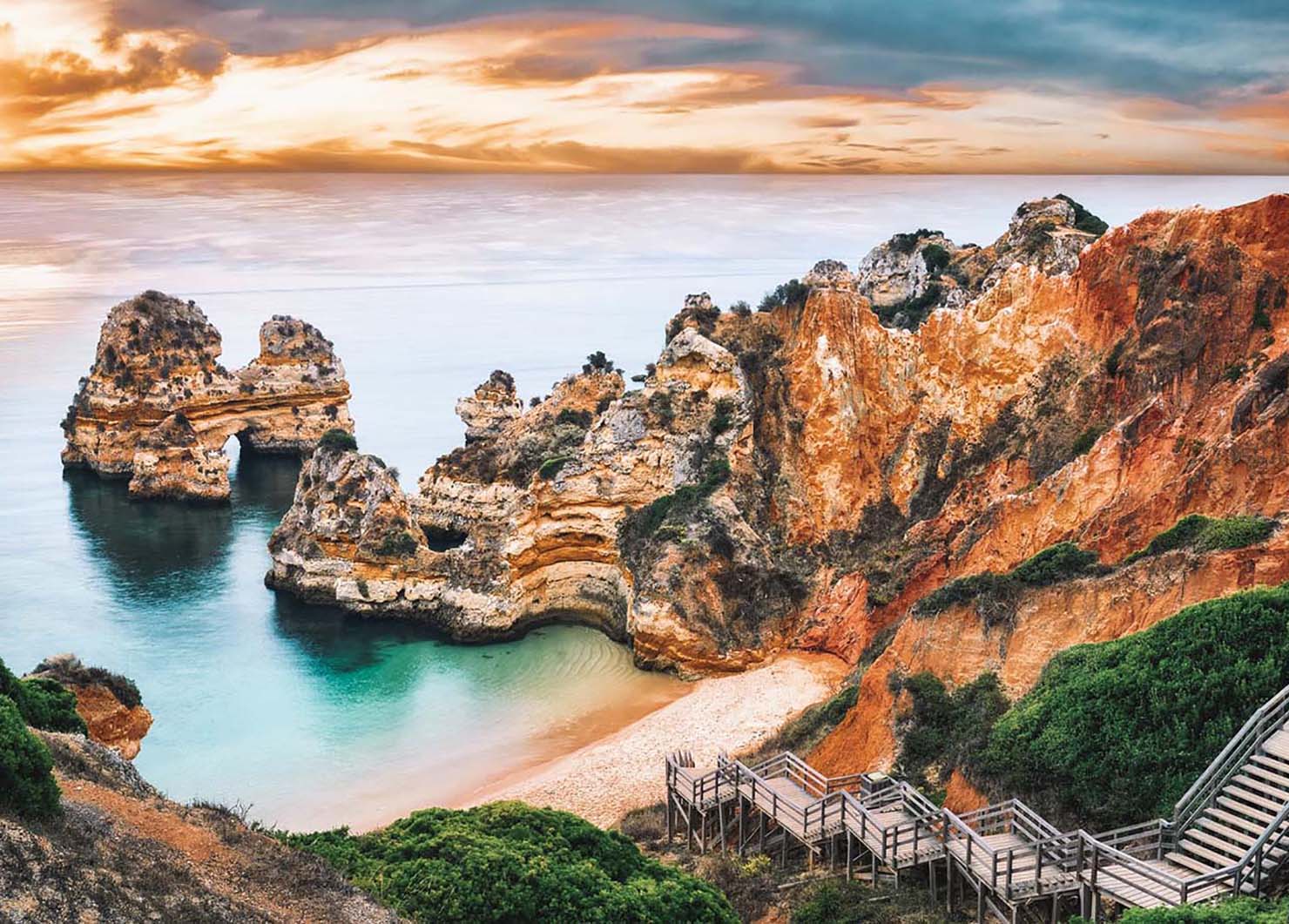 Lagos
The Algarve is one of Europe's favorite seaside destinations. ​​It's a picture-perfect destination for hiking amongst the dramatic cliffs overlooking the Atlantic and living the good life on the golden beaches.
Lagos and Albufeira are the two hubs of the Algarve and they serve as the bases for most travelers.
They're both worth exploring and I especially adore Lagos because it's got far more to offer than your average beach town. Once you've explored the sea arches and hidden grottos, take in the culture of the buzzing old town. There's always something going on and it's a dream spot to simply sit at a sidewalk cafe and people watch.
Planning Tip: If you've got an itinerary pack with outdoor activities, you'll want to arrive at the right time of year. Before you book, be sure to grab my guide to the best time to visit Portugal.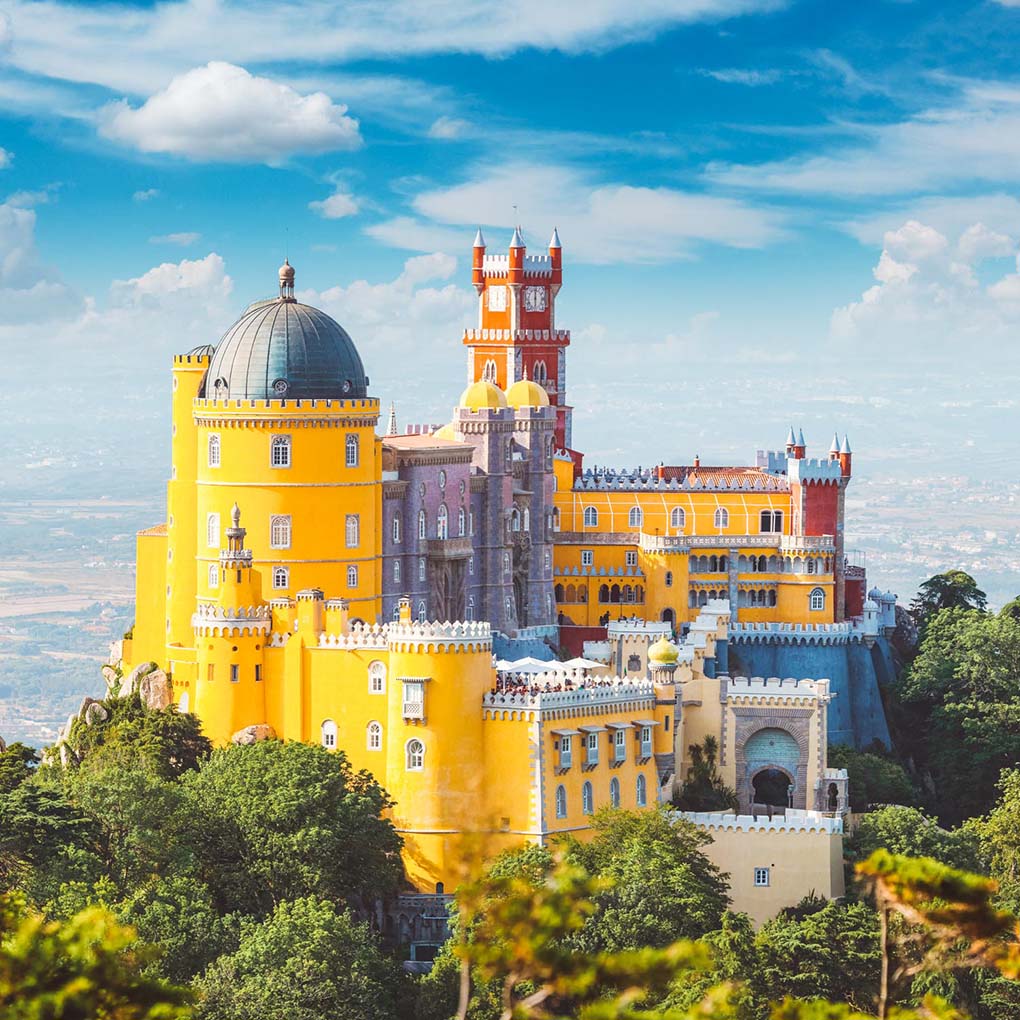 Sintra
This charming destination in the foothills of a mountain is straight out of a fairytale. The UNESCO World Heritage town is an easy train trip from Lisbon and well worth the journey.
Explore the epic Pena Palace and wander amongst the terraces and courtyards. This colorful castle is home to Parque de Pena and a quick trip to the gothic wonder that is the Quinta da Regaleira.
If you only have one afternoon to get out of Lisbon, head to this beautiful tucked-away town and you will feel like you're wandering through a Disney movie.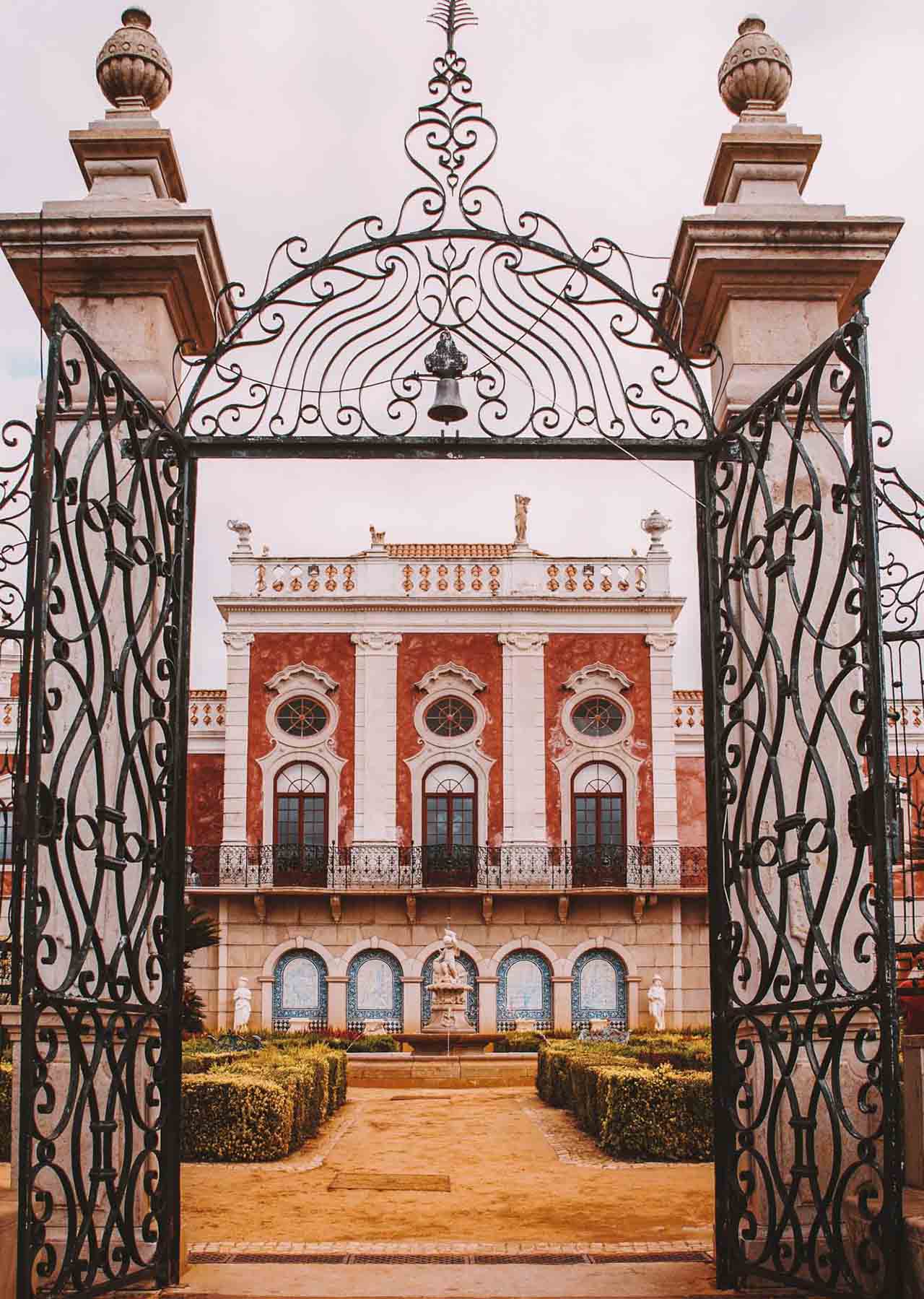 Estoi
Just outside of Faro, you'll find the cobbled streets and whitewashed houses of this quaint village.
Take your time exploring the village's main square then head over to the Palácio do Visconde de Estoi and explore this famous 19th-century palace.
Just outside of the palace, you can see the Roman complex of Milreu. This spot is home to some remarkably well-preserved ruins from the second century. Be sure to bring your camera and snap a few shots of the mosaics that surround the former bathhouse.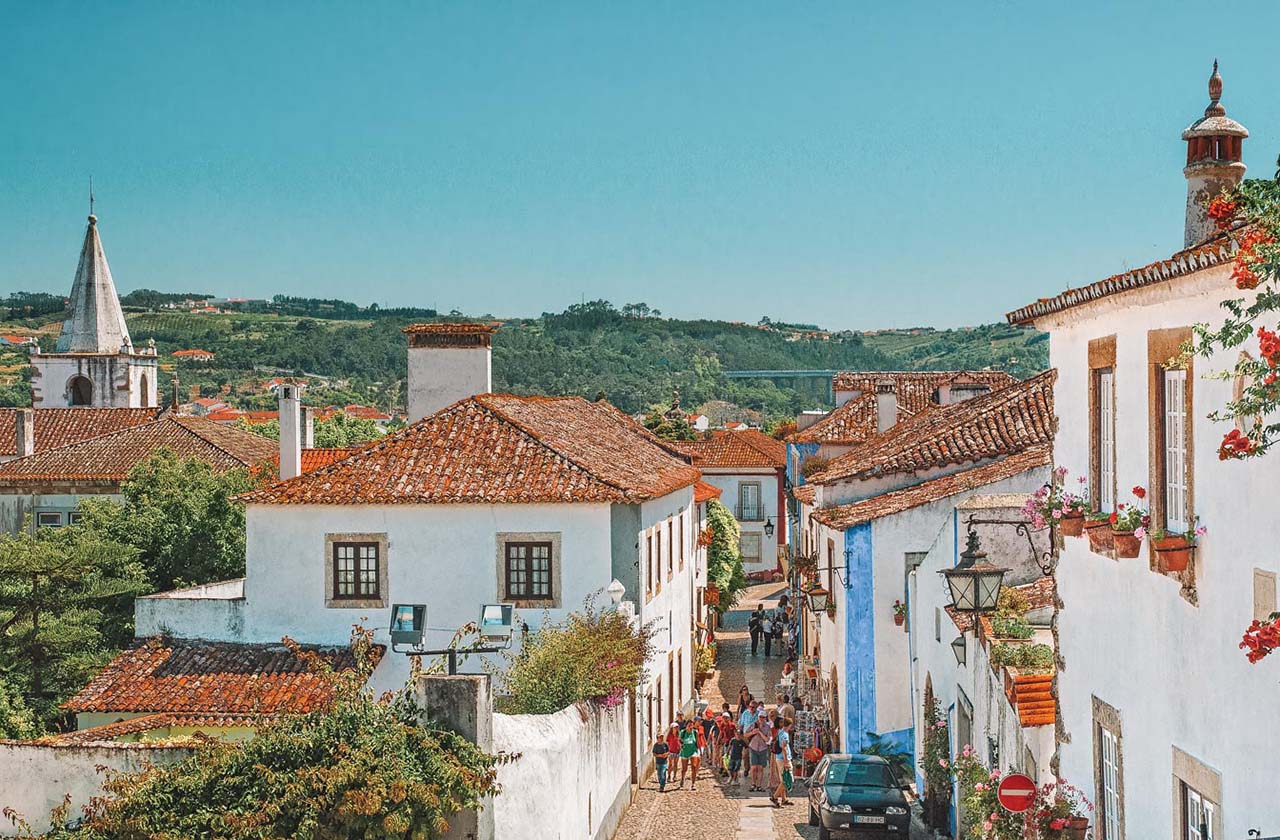 Old Town of Obidos, Portugal
Obidos
Another beautiful village in the countryside, this is home to one of the so-called seven wonders of Portugal: the Moorish Castle of Obidos. Climb the castle walls then wander amongst the whitewashed cottages.
I promise, it is well worth the trip.
Fun Fact: The Obidos was considered such a beautiful village that King Alfonso II offered it to his wife in 1210 as a gift. And this Instagram-friendly town is just as impressive today as it was way back then!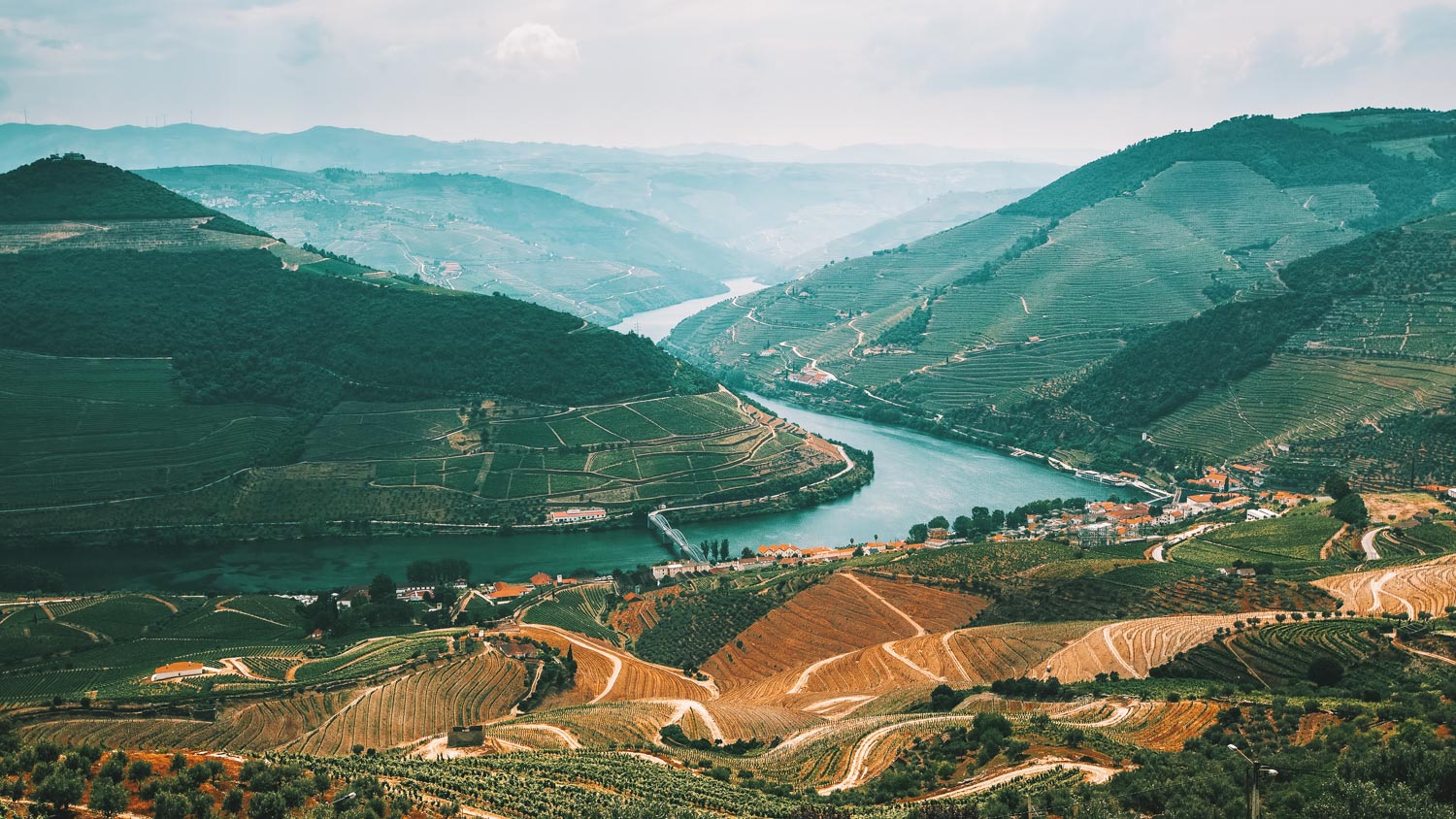 The Douro Valley
This region of Northeast Portugal is a mecca for foodies and wine lovers.
In fact, it was the very first place on the planet to be officially designated as a wine region. Also known as Alto Douro, this UNESCO World Heritage destination has been producing impressive vintages since all the way back to Roman times.
Sample the port wine, take a cruise down the Douro River, and explore the countless picture-perfect villages and wineries that dot the land.
Worked up an appetite exploring? Grab a plate!
Portuguese food is one of the all too often forgotten European cuisines. There are countless treats that most of us have never heard of. Save my guide to the top ​​10 Local Foods to Try in Portugal and eat your way around the country.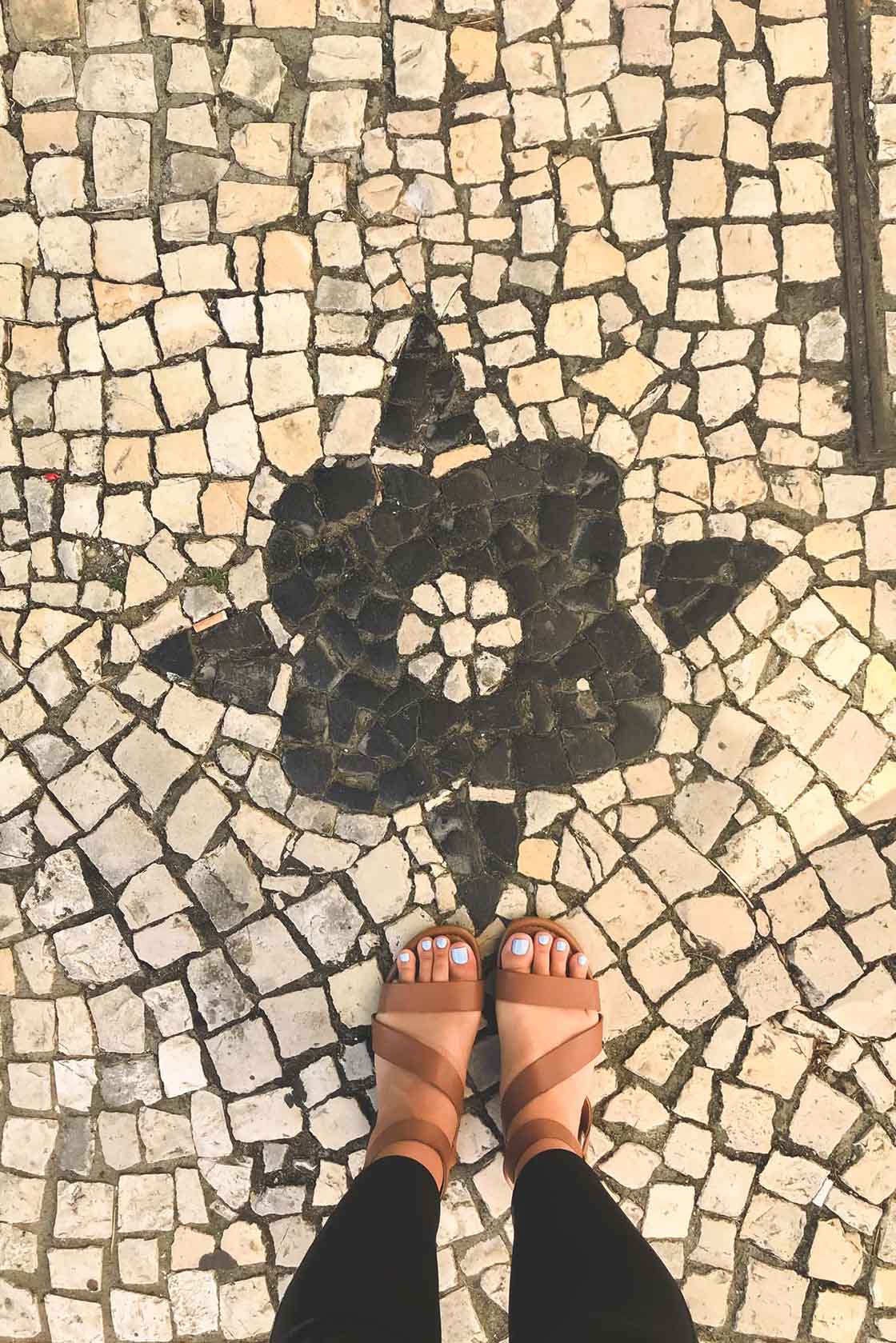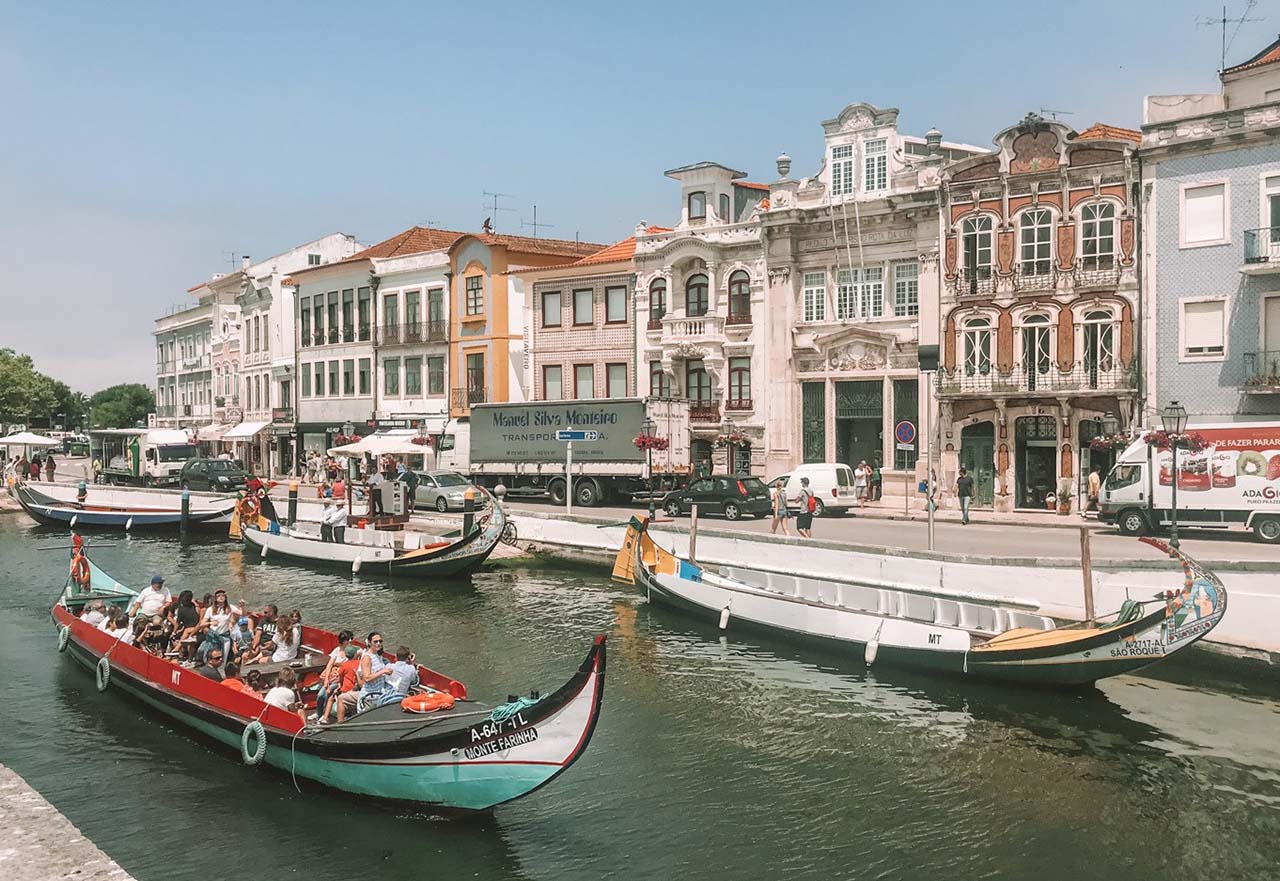 Aveiro
The Venice of Portugal (without the throngs of tourists!), Aveiro is one of my favorite hideaways. You might have already seen my post on How to Spend a Day in Aveiro, Portugal, but that barely scratches the surface.
A dream destination for photographers, the mosaic of gondolas and art nouveau building fill the Ria de Aveiro with color. Snap pics, sample the freshly harvested seaweed, and dig into the dynamic culture and history of Portugal.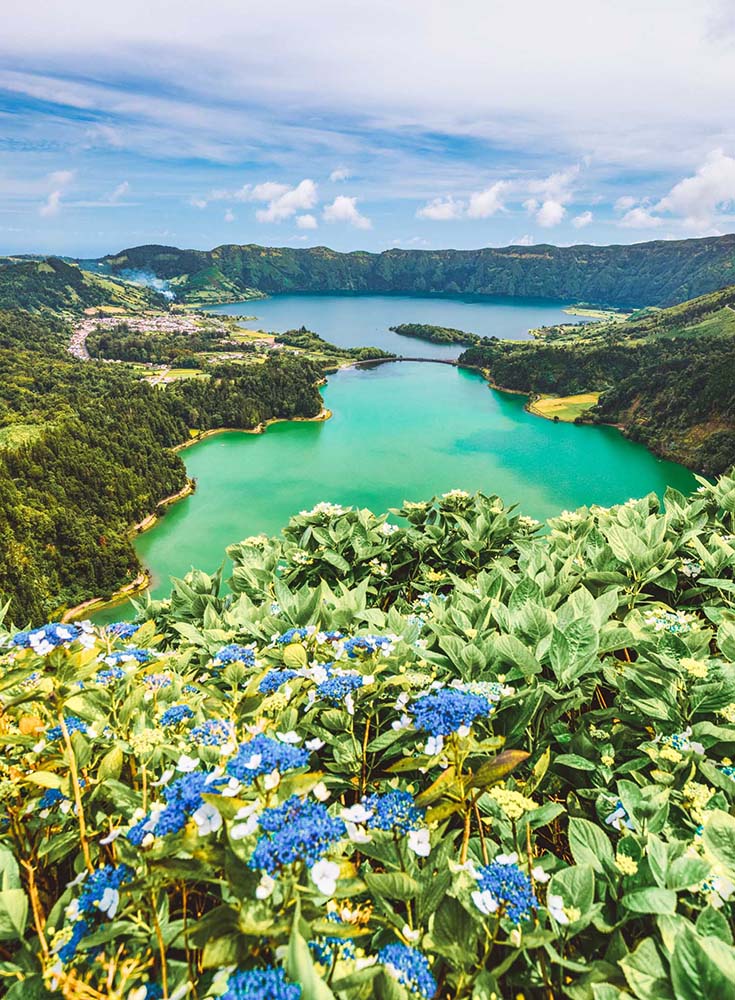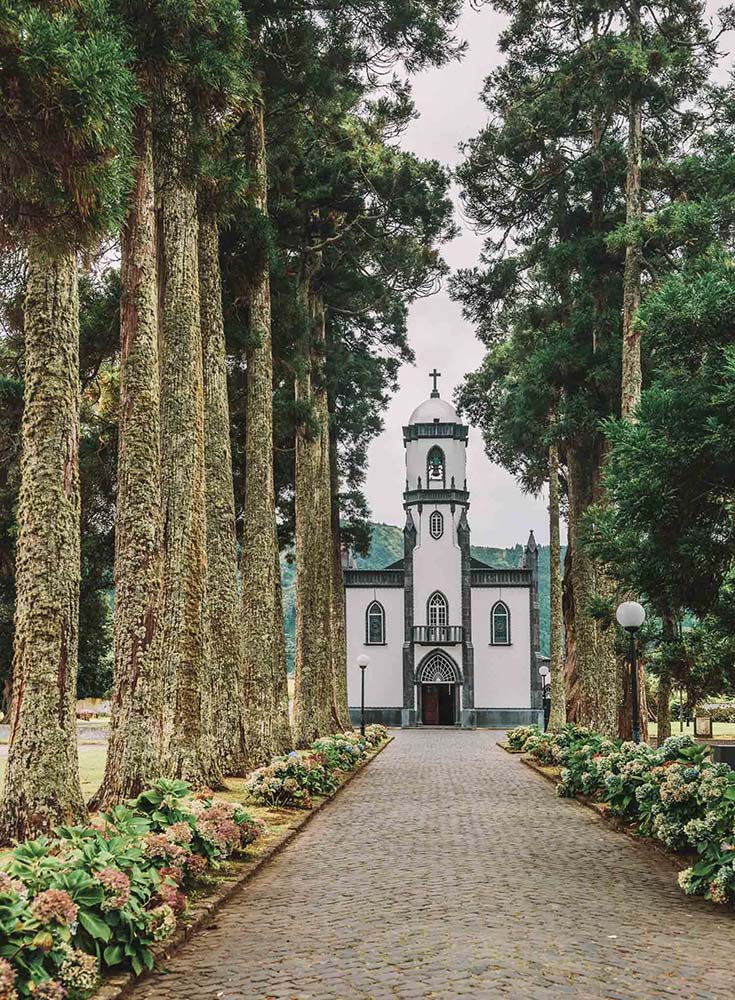 The Azores
These remote islands were made for adventure lovers. While this volcanic archipelago of the mid-Atlantic is famous for its hot springs and whale-watching, that is just the beginning.
The award-winning network of parks and reserves is home to three biospheres.
A leader in sustainable tourism, this is the kind of place you'll only set foot indoors to go to bed. Whether you are sailing, hiking, diving, surfing, riding horseback, biking, or paragliding, you'll never want to leave the fresh air of this gorgeous archipelago.

Now, let's start packing! Read up on the essentials you'll want to know before you go in my complete Portugal travel guide.