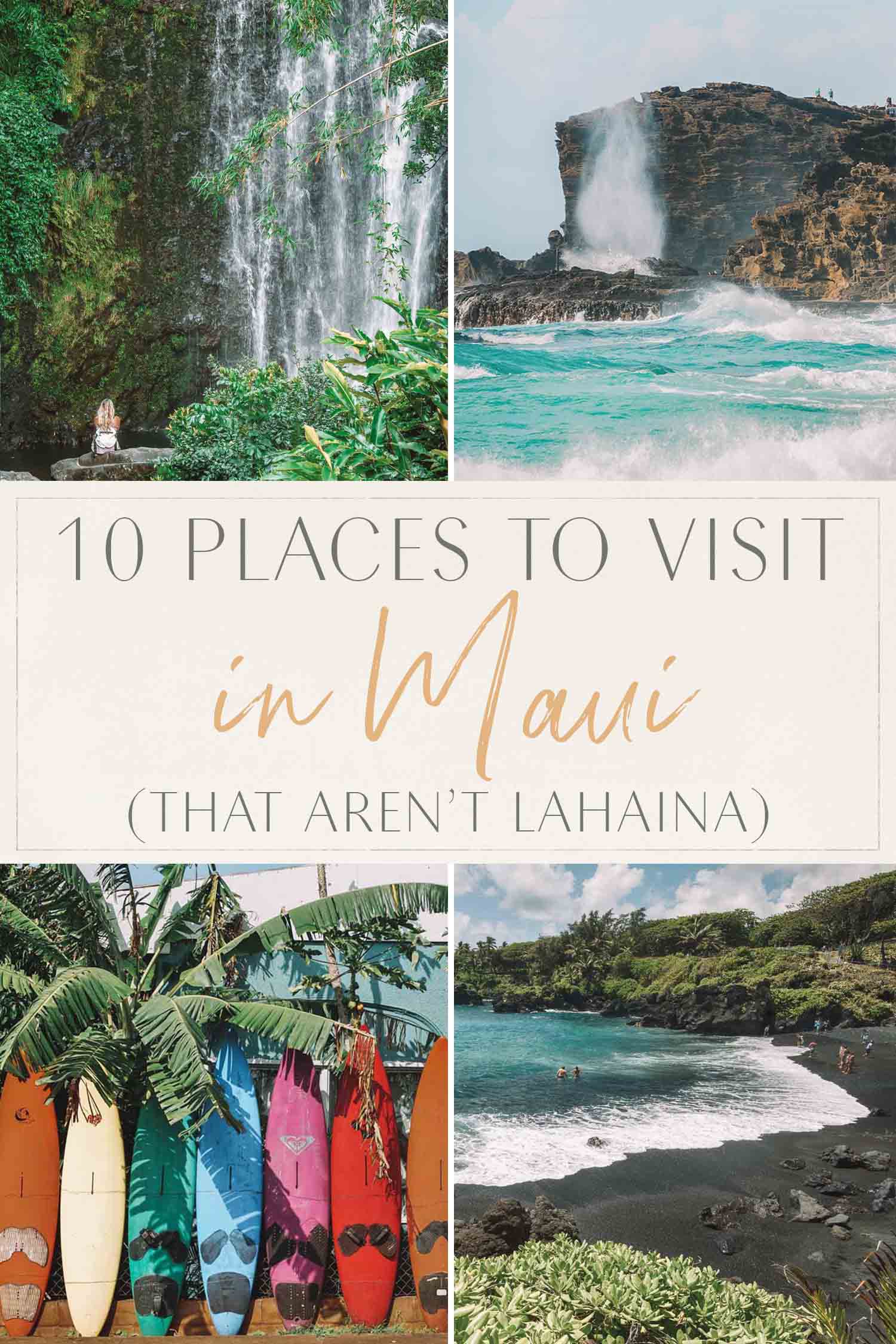 Famous around the globe for its truly dazzlingly natural beauty, Hawaii is probably already on your travel bucket list. And, it's a place I get a lot of questions about! We've talked about deciding on the best Hawaiian island to visit, but that's just the beginning.
Each island is a treasure chest of wonders.
Maui is a go-to destination for a relaxing beach escape, and you can't go wrong with all the slices of paradise across the island. That said, as much as I adore the hotspots of Lahaina, it's just one of many spots that are well worth exploring.
This is one of those destinations where it is particularly worth getting off the beaten path. If you're looking for just what to do in Maui — you've come to the right place. Whether you are going to live the dolce vita at a luxe beach resort or traverse the lush hiking trails from dusk until dawn, Maui is where it's at.
Here is your guide to 10 places to visit in Maui (that aren't Lahaina)!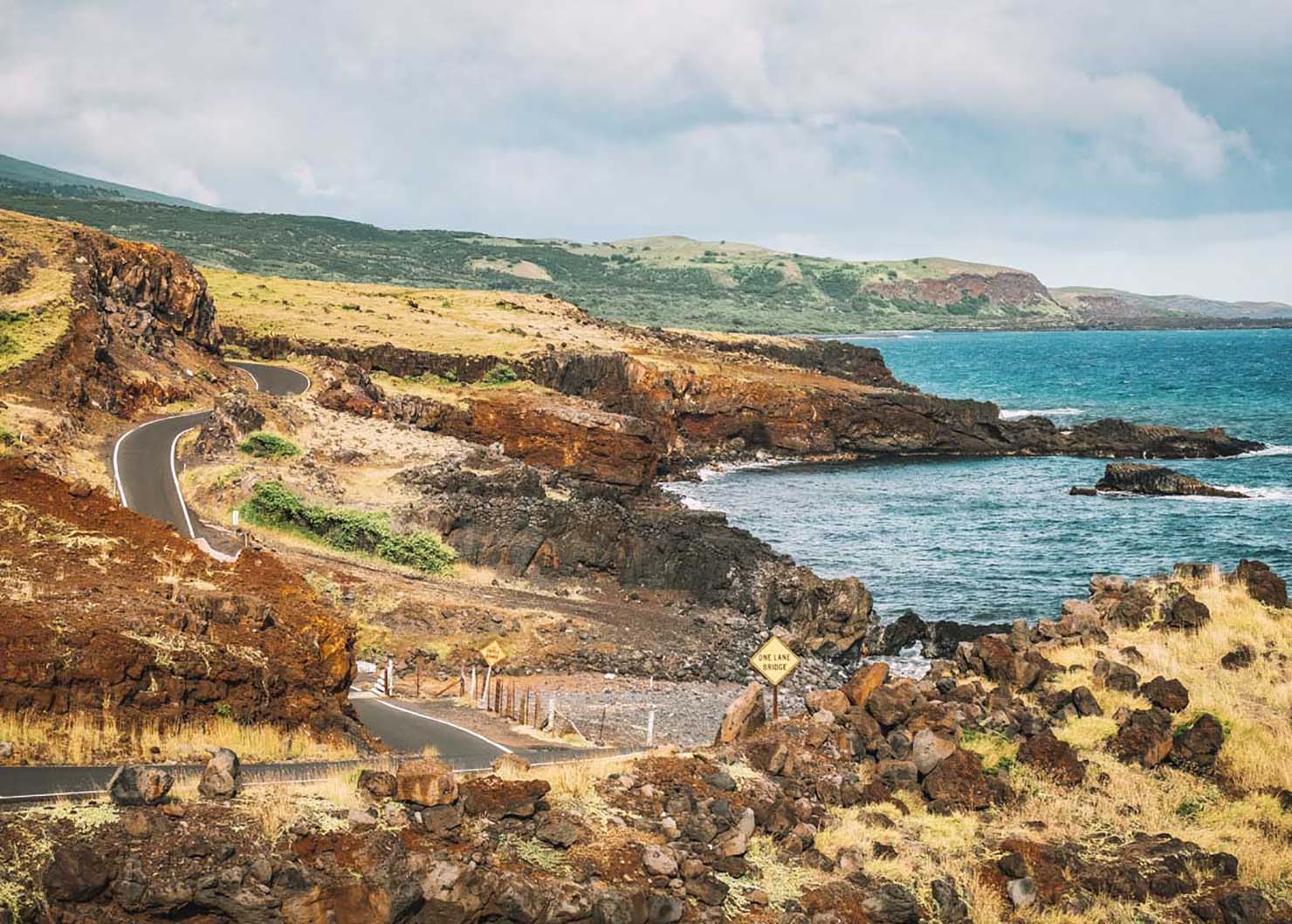 Road to Hana
When looking for things to do in Maui, this is one of the number one suggestions…and for good reason!
The 64-mile long stretch of road that runs between Hawaii Route 36 and Route 360 is one of the most beautiful road trips you'll ever take.
Jump on the Hana Highway and see the natural wonders that make Hawaii one of the most beautiful places in the United States.
Traveling the Road to Hana, you'll have a few different options. If you've got your own set of wheels, you can explore at your own pace and spend a couple of days seeing it all. Though some folks choose to make it a day trip (though it's an EXTREMELY long day).
Be mindful that in some spots, roads are very narrow and wind A LOT.


Paia
Since the 1970s, the town of Paia has been a countercultural hub. This chill spot has been loved by hippies for generations and is a surfing paradise.
Sadly, far too many people drive straight through town on their way down the Road to Hana. This beautiful little town, however, is worth spending at least a couple of hours exploring and taking it all in. Wander the galleries, check out the local restaurants, and find a place in the sun at one of the postcard-perfect beaches.
Paia is home to some excellent eats, too!
Grab a wood-fired pizza made with organic ingredients at Flatbread Company or coffee and brekkie at Paia Bay Coffee Bar. Don't leave town without trying one of the fabulous creations at Ululani's Hawaiian Shave Ice!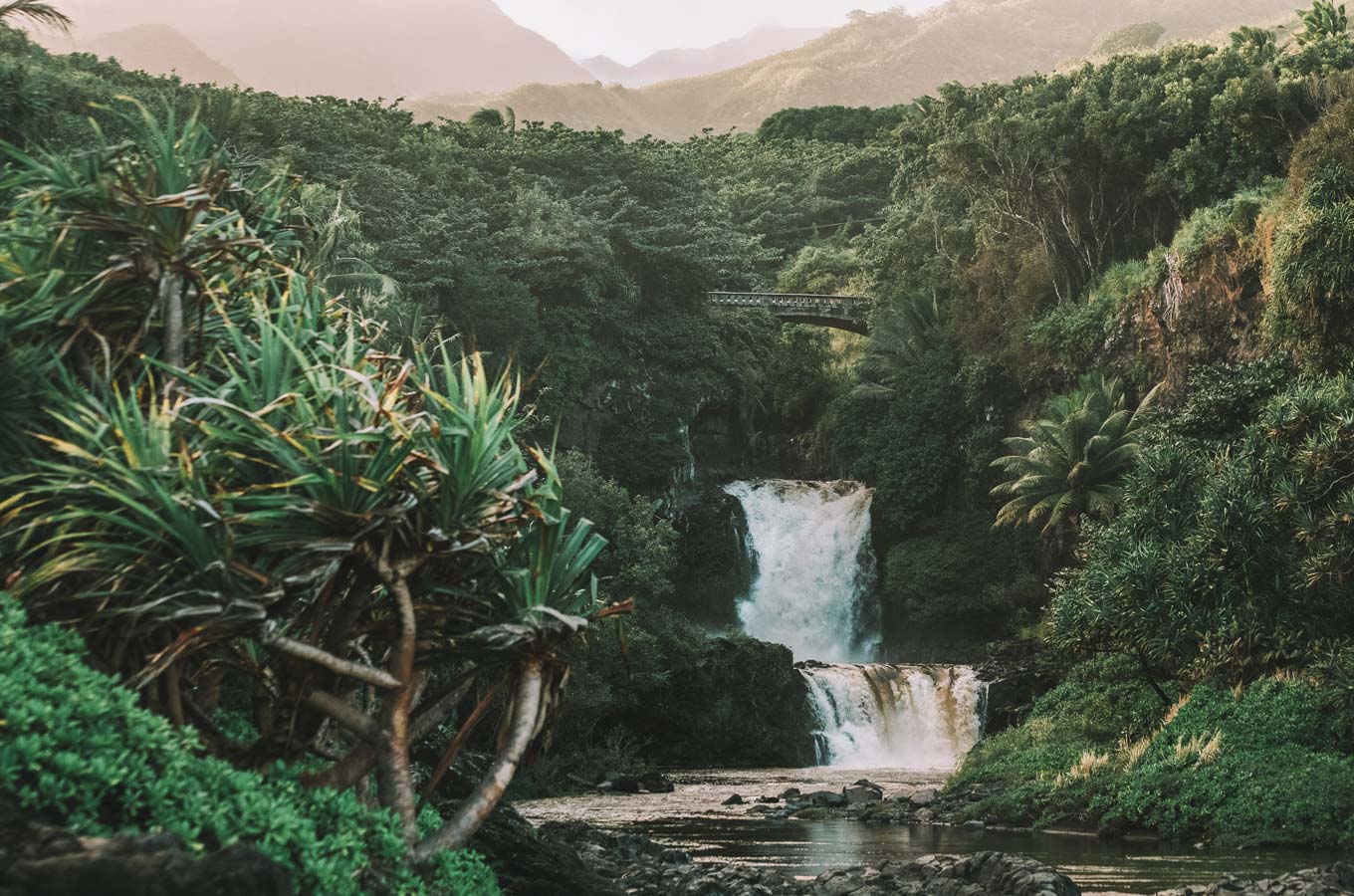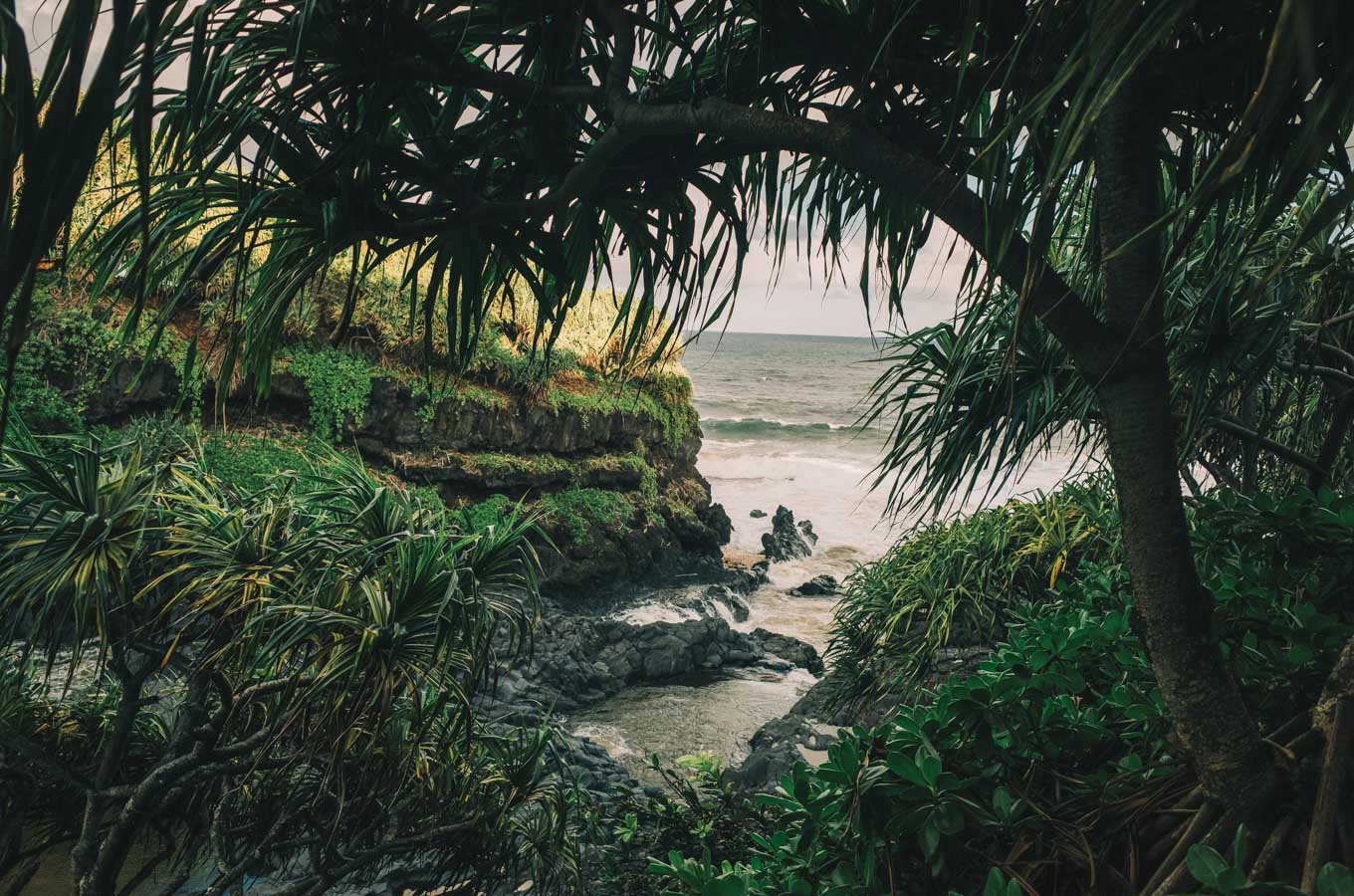 Haleakala National Forest
Home to Haleakalā Volcano, this national park is a true natural wonder. Spot endangered Hawaiian geese and make your way down Crater Road. From the Leleiwi and Kalahaku lookout points, you'll get a sweeping view of the West Maui Mountains.
Pack up your hiking gear and explore the trails in the Summit District then walk along the Kīpahulu coast to see the Pools of Ohe'o.
The Instagram-worthy waterfalls here crash down into freshwater pools surrounded by lush greenery.


O'o Farm
This should by and far be on your list of top things to do in Maui!
One of the best things about Hawaii is the food! These remote islands have a mouthwatering blend of Japanese, Filipino, Chinese, and distinctly Hawaiian flavors. Be sure to check out my top ten local foods to try in Hawaii that you won't find anywhere else on the planet.
Be forewarned: you might develop a serious craving and have to find a Hawaiian restaurant back home…
For the best of the best, go for a gourmet lunch at O'o Farm. Set in the forest of Waipoli, this 8.5-acre space is responsible for the locally-grown delights at the famous Pacific'O restaurant and has an impressive setup.
Learn about where coffee beans come from, see how they run their farm in a sustainable manner, and see where all the fresh produce is grown — which will then be used for your lunch. 
More than just a unique environment for growing food, this upcountry farm offers a bi-coastal view that'll knock your flip-flops off.

Nakalele Blowhole
On the north side of Maui, you'll find Nakalele Point. This is a popular spot for its dangerously beautiful blowhole. Every few minutes, you'll see seawater blasting up to 100 feet in the air.
As gorgeous as this place is, do be cautious and pay attention to signage – it's there for a reason and for your safety. A number of lives have been lost due to people not taking the warning signs seriously.
Surrounded by twisted lava and dramatic slopes, the churning waves are a mysterious and fascinating spot. And it's one of just three natural blowholes in the world so it's well worth going out of your way to check out.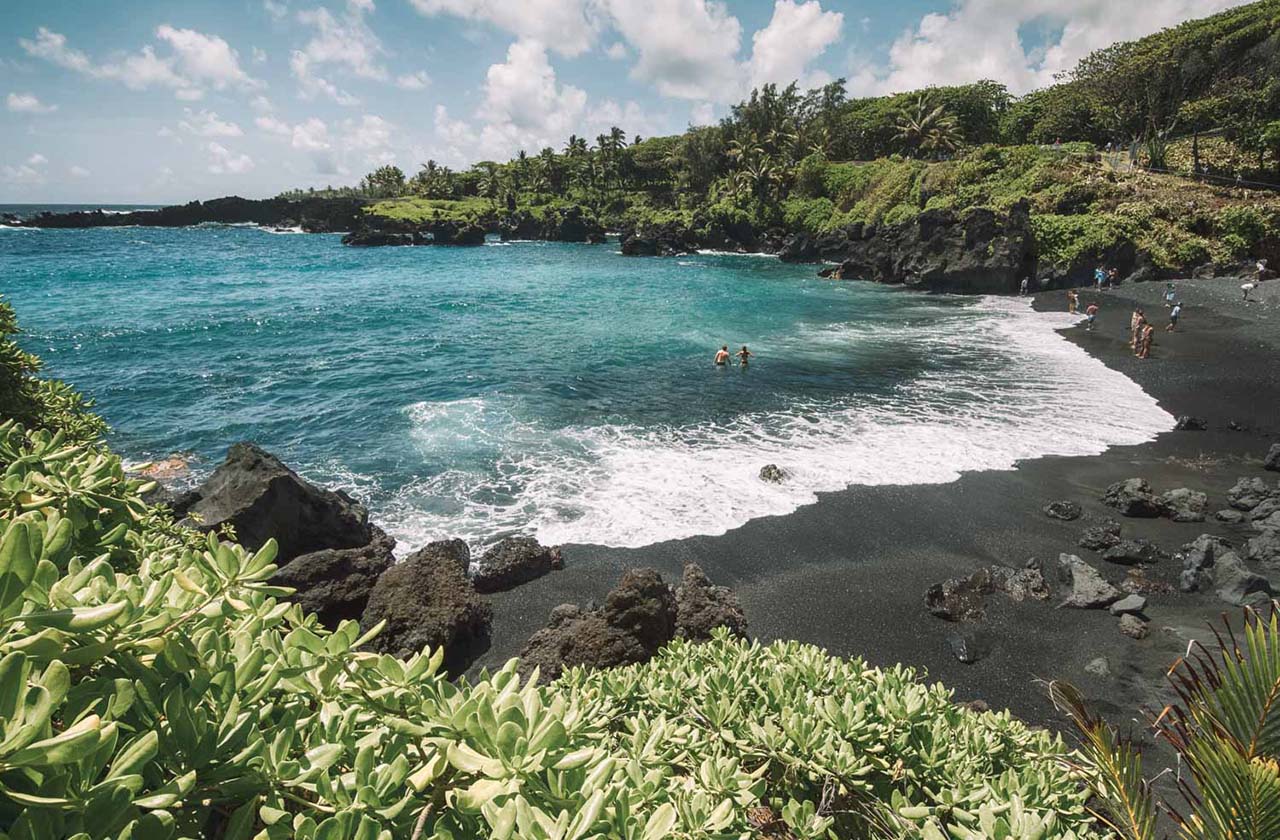 In Hana, you'll find this picture-perfect black lava shore of Pailoa Bay.
Waianapanapa State Park
Explore the 122-acres of the lush Waiʻanapanapa State Park. it's an ultra-easy detour and I'd highly recommend spending an afternoon hiking through the park.
The park is located right off of Hana Highway so you can add some time onto your road trip to explore here.
53 miles outside of Kahului, you'll find Waianapanapa State Park at mile marker 32 on Hana Highway.

Waimoku Waterfalls
Pipiwai Trail
For a perfect day out, go on a hike through the waterfalls in East Maui. Along the nearly two-mile-long Pipiwai Trail, you'll find sparkling streams winding through the lush tropical rainforest. Walk amongst the bamboo and soak in the unique biodiversity.
While Hawaii is famous for its waterfalls, Pipiwai Trail is one of my top picks because it's easy to access.
It's doable for any casual hikers and you can easily swing through without needing to plan. Just bring decent shoes and some water.



Makena Cove
Known as Secret Beach or Secret Cove (and sometimes Paako Cove) this tucked away little spot is hidden between beach homes and a steep rock wall. A true tropical oasis, this cove is a popular wedding venue thanks to its glistening sand and dramatic black lava rock.
While it's not such a well-kept secret anymore, it's still stunning and you'll often find times where you can pop by and have the place to yourself.

Kapalua Coastal Trail
If you've come to Hawaii to see dramatic lava forms, lush forests, and endless beaches, make a beeline for Kapalua Coastal Trail. This is another spectacular yet relatively easy hike.
Plan around two hours to slowly make your way to the 1.74-mile-long trail and back again. There are endless photo ops along the way so be sure to bring your camera.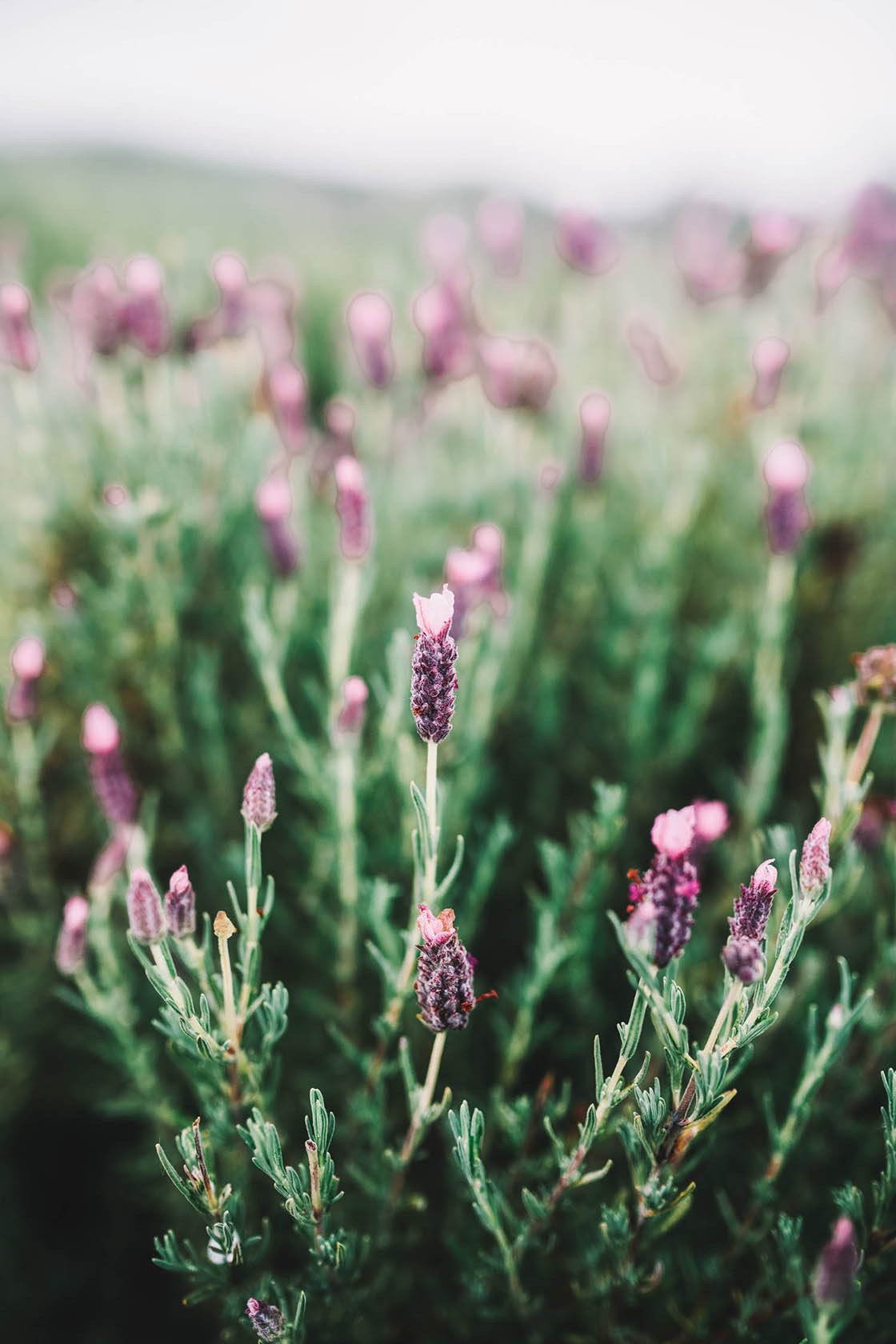 Ali'i Kula Lavender Farm
Perched 4000 ft above sea level, this 13.5-acre farm is home to 20 different varieties of lavender. With more than 55,000 lavender plants, this fragrant farm is like walking through a dream.
While I'd highly recommend going in summer when nine different varieties are blooming, there is something to see here year-round. Any month of the year, you can wander amongst the olive trees, hydrangea, and other natural beauties while seeing a range of lavender.

There you have it — some of the best things to do in Maui, Hawaii!
Feeling inspired? Grab my ultimate Maui travel guide and hit the ground running in this tropical paradise.