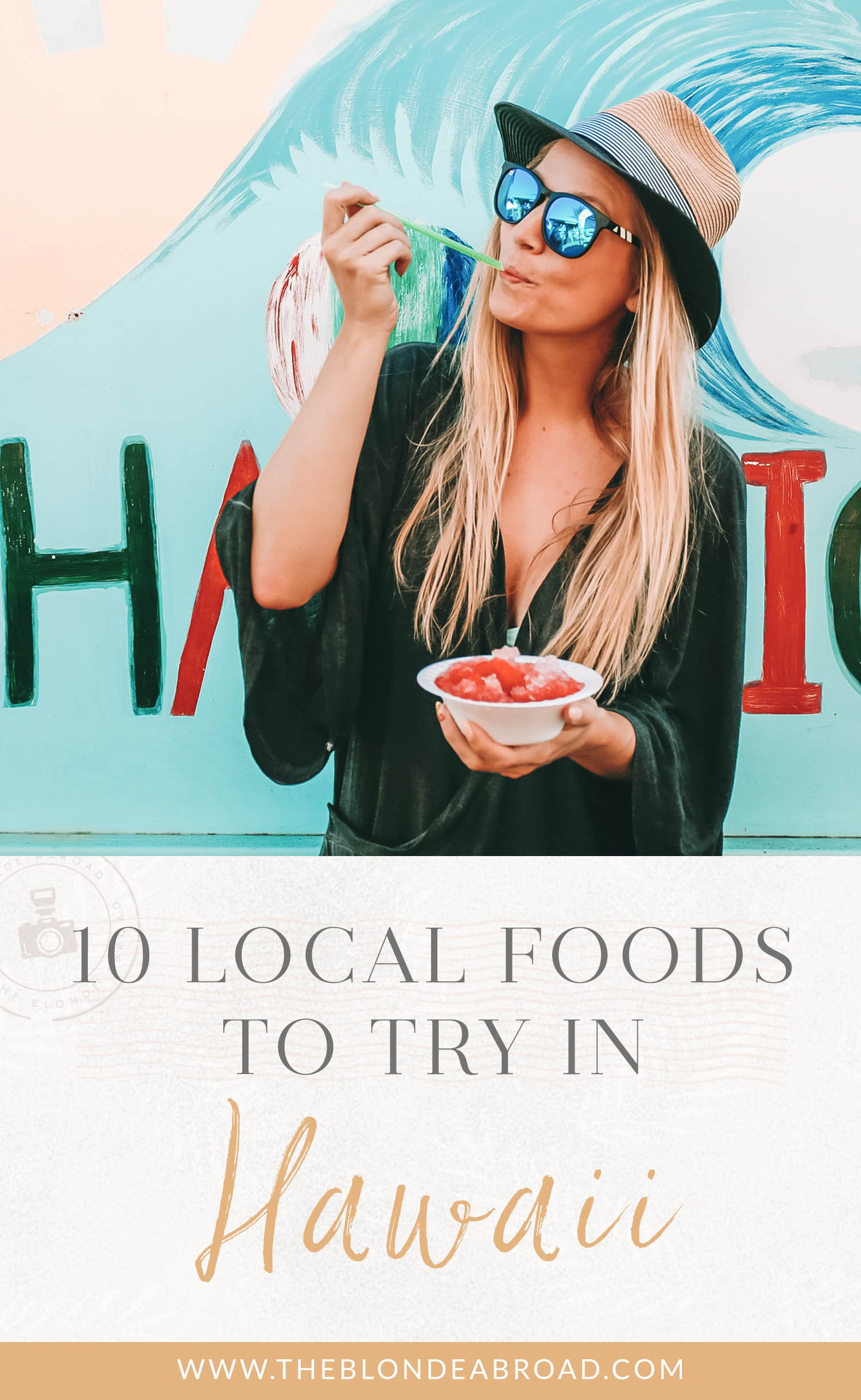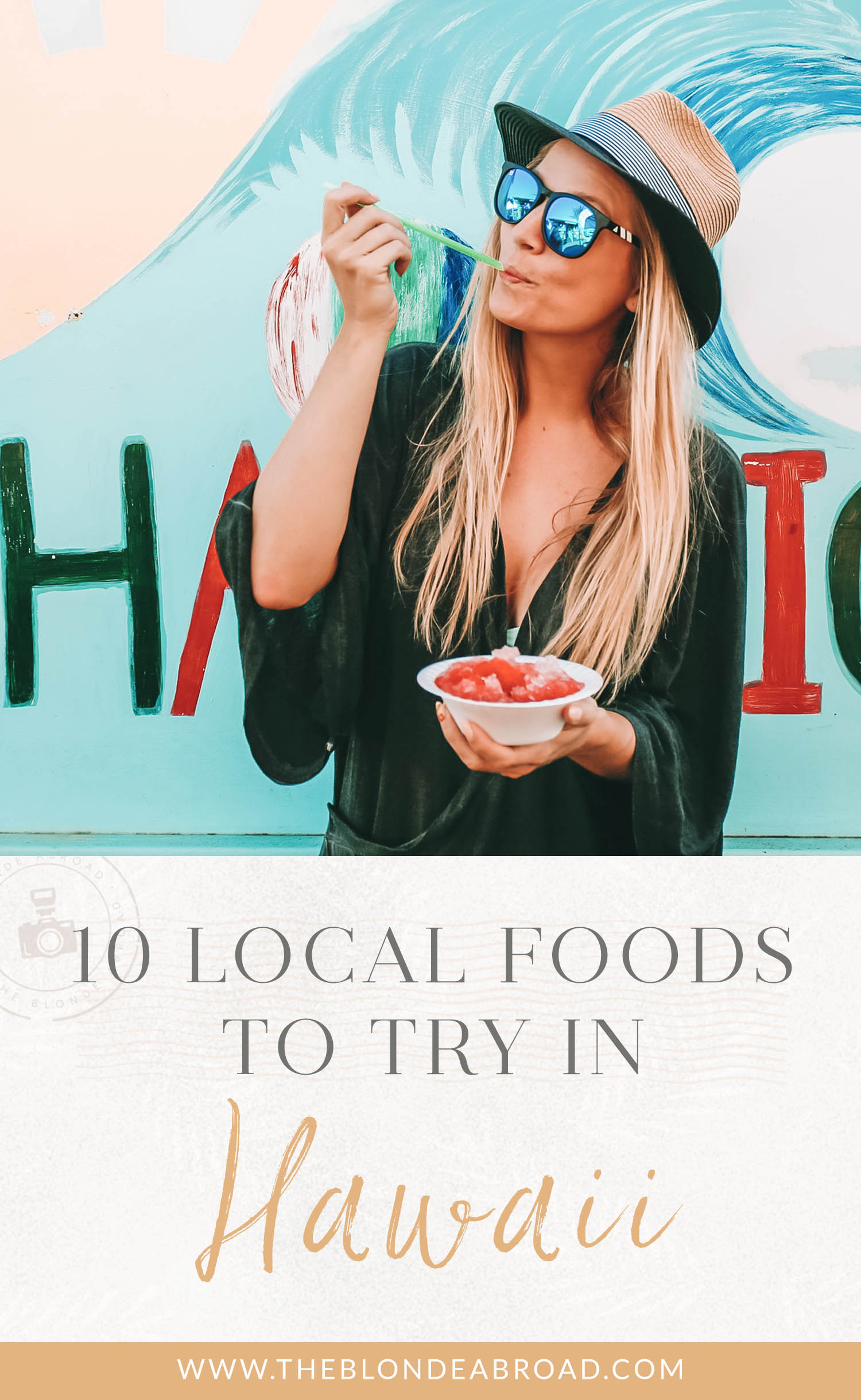 Hawaiian food is taking over the world. Poké is practically available on every corner in food hotspots around the globe, but it's only the tip of the iceberg… There is so much incredible Hawaiian food to be had both on the islands and abroad!
First inspired by the cuisines of the Pacific Polynesian Islands as well as China and Japan, traditional Hawaiian food has always had a unique flavor that is completely it's own. The typical table is filled with Japanese, Filipino, Chinese, and distinctly Hawaiian inspirations.
These days, Hawaii has a diverse population with locals bringing their own natives dishes from all over to create a dynamic fusion of flavors.
Are you hungry yet? Here are my top ten local foods to try in Hawaii!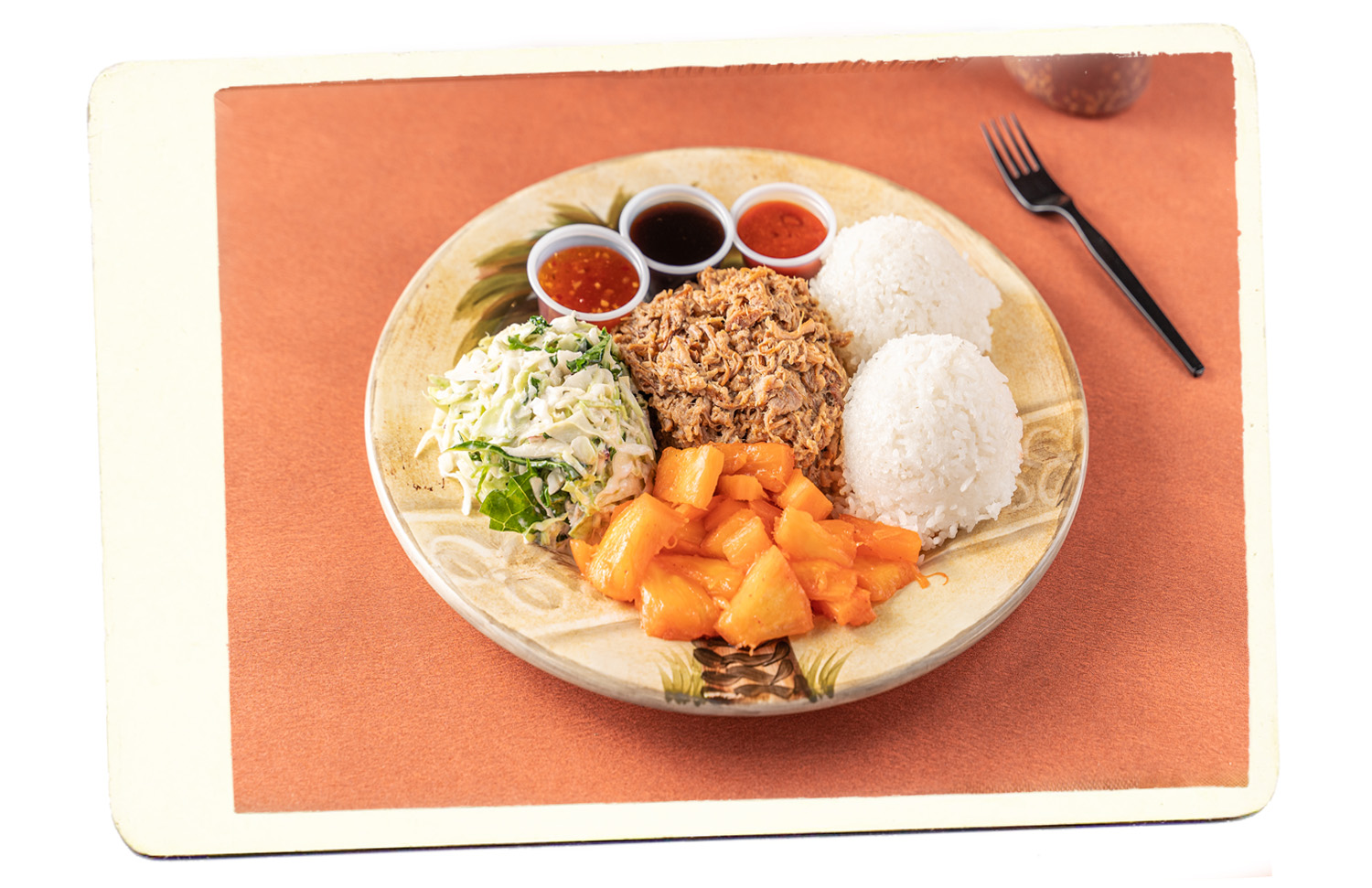 Kalua Pork
This is the star of any luau party! In the Hawaiian language, kālua is a word meaning to cook something in an underground oven. You'll see a lot of meats labeled with kālua, especially kālua pig/pork. This means it was cooked underground.
Kālua meat is usually served with sweet potatoes and/or mashed taro root (called poi). You will also find places serving them up BBQ style with the meat smothered in barbecue sauce and a side of slaw.

Poke
The international superstar of the Hawaiian food scene!
Poké has been a favorite for ages on the islands. This Hawaiian raw fish dish was originally made with a unique type of local sea salt called pa'akai along with roasted candlenuts and a kind of seaweed called limu. While it sounds exotic, the ingredients are good but mild so that the ultra-fresh seafood can take centerstage.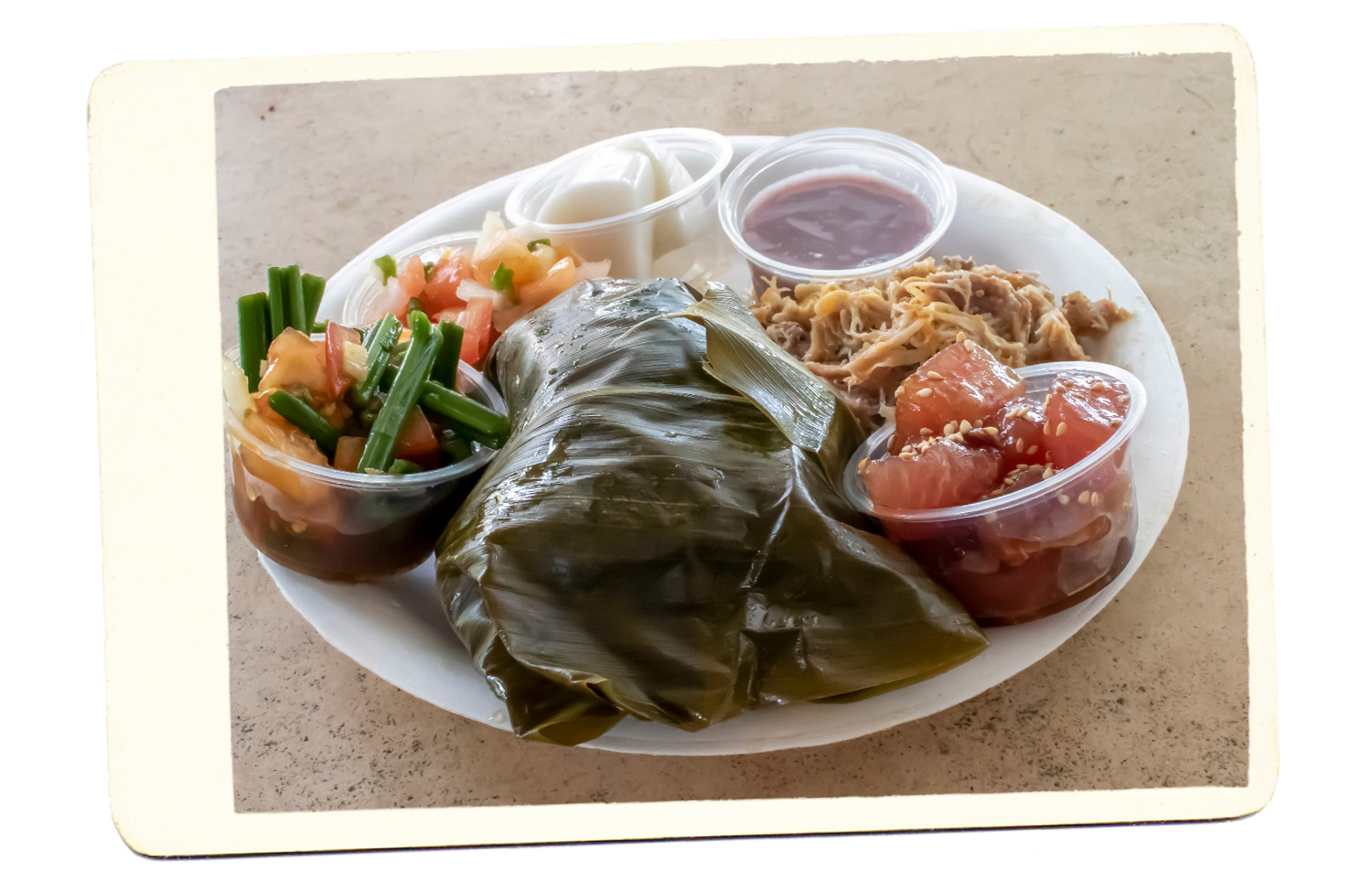 Lau Lau
All over Hawaii, you will see little green balls being served up. These tasty treats are pieces of meat or fish wrapped up in taro leaves.
Traditionally, they are then cooked in an underground oven called an imu (the Hawaiians love an old bury-and-bake!), and seasoned with salt. These days you will often find them steamed or baked in a modern over but they are as tasty as ever.

Poi
Poi is a taro dish that is commonly served alongside poké at luaus. This purple-gray mushy looking stuff is a bit of an acquired taste but an essential Hawaiian flavor nonetheless.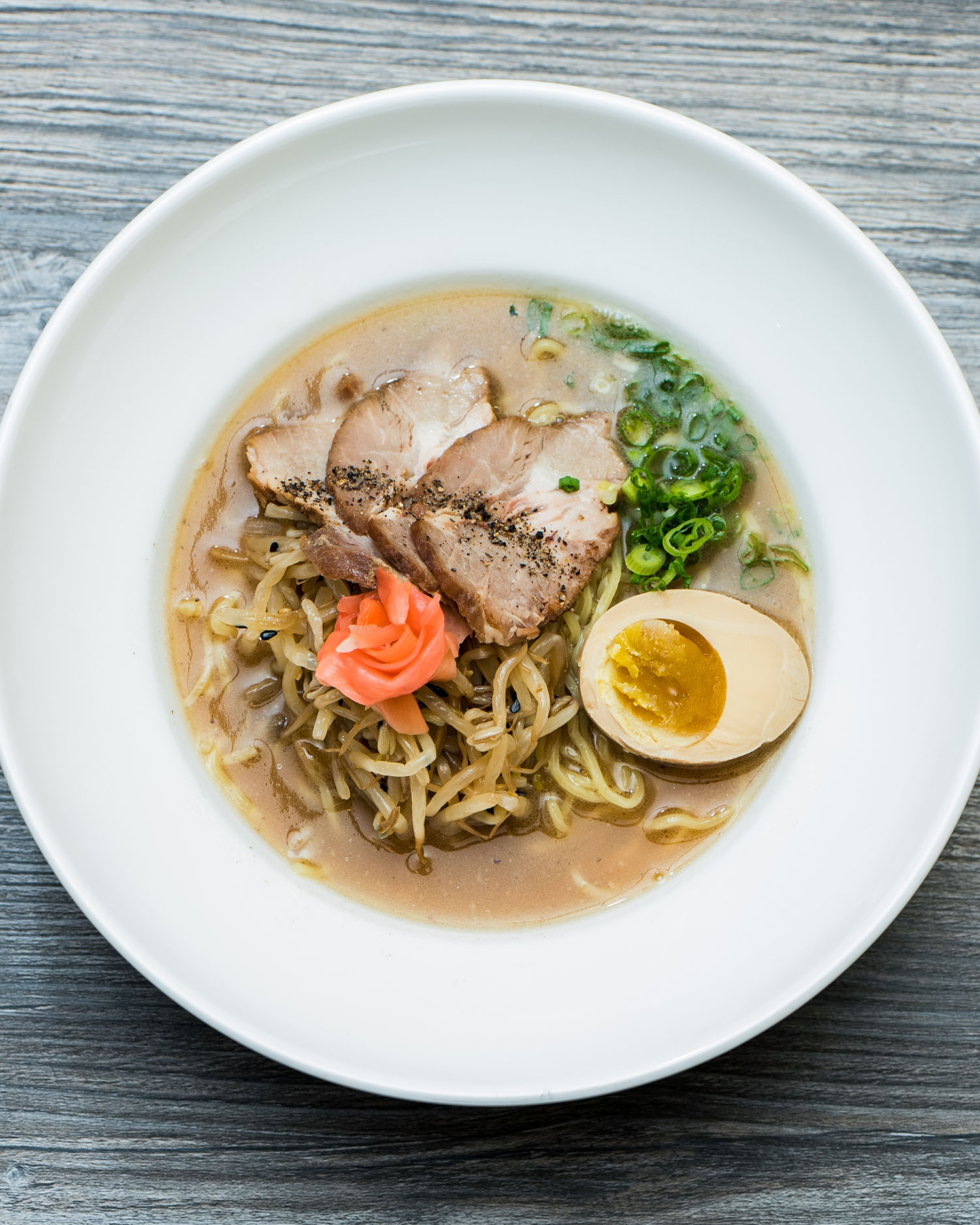 Saimin
As dynamic as the culture of Hawaii, saimin is a local take on the Chinese egg-noodle soup with influence from chow mein and Japanese dashi broth. As generations of immigrants became more diverse, saimin started to include Korean kimchi, Portuguese sausage, and good old fashion Spam.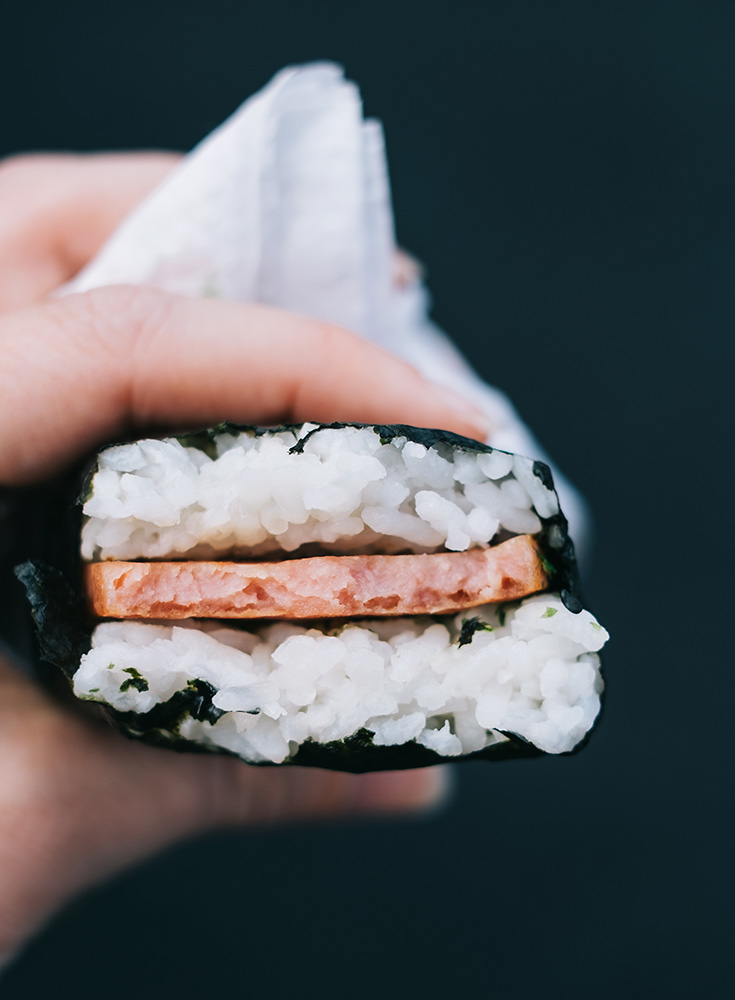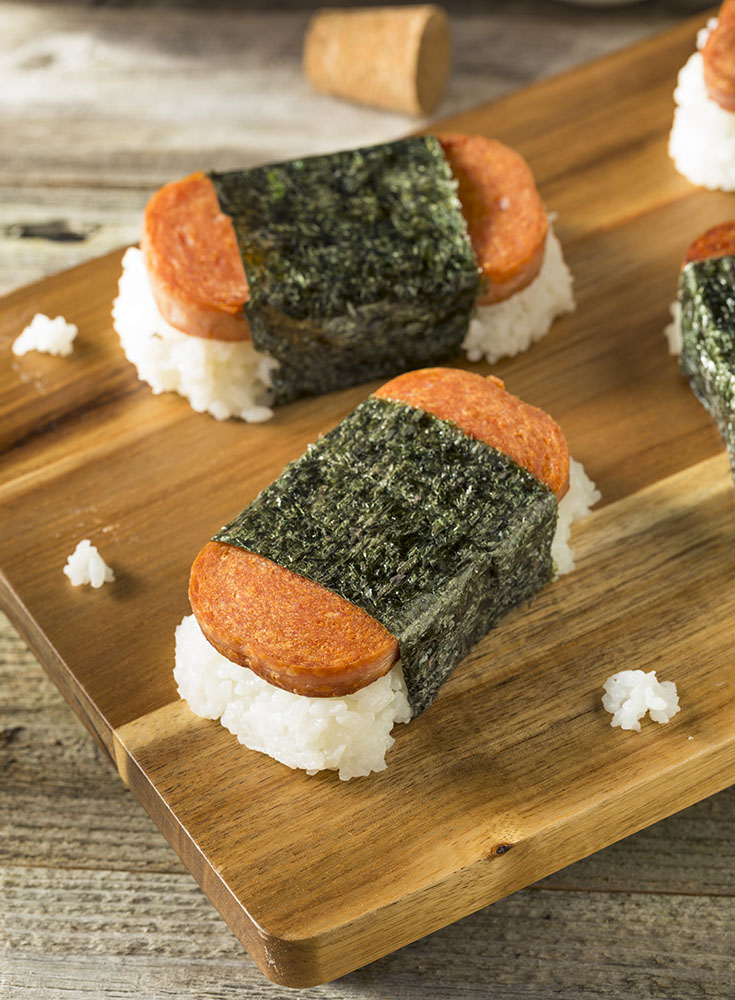 Spam Musubi
Minnesota's greatest export, Spam, has become an honorary Hawaiian food. If you've never tried it, it's time to broaden your horizons. If you have had it before, give it another shot as in a Spam Musubi. Made with rice, fried Spam, and dried seaweed, this is so much better than you think it is going to be.

Manapua
Similar to Chinese buns, you will find these tasty sandwiches filled with everything under the sun. Grab one stuffed with chicken or beans, then answer one of the most divisive questions of Hawaii: steamed or baked?
My recommendation? You have got to try them both!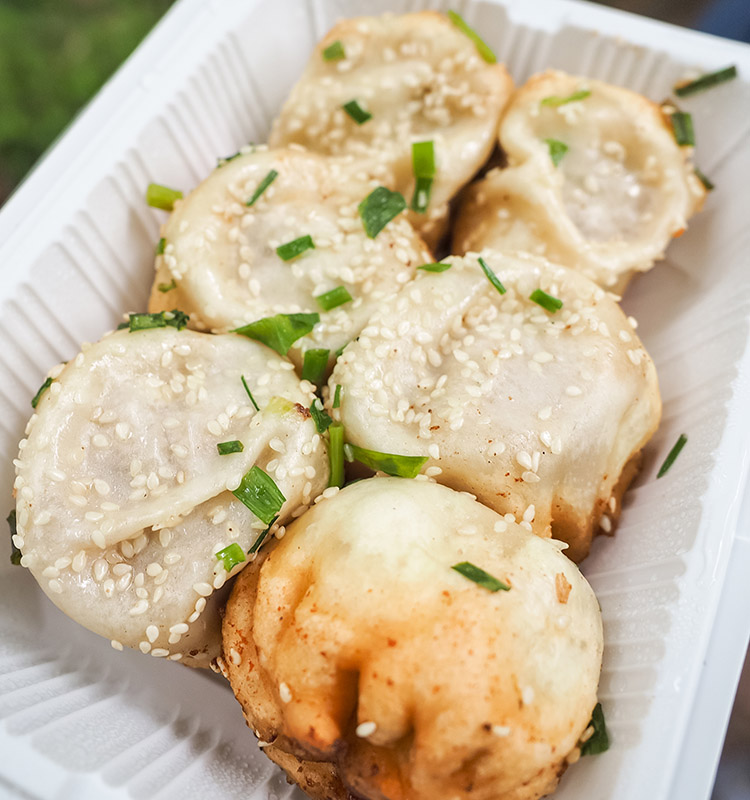 Shave Ice
The world has Taiwan to thank for this sweet summer treat. Developed in Taiwan way back in the seventh century, you will now find shave ice all over the islands. While snow cones are made with crushed ice, this glorious stuff is shaved.
And you definitely won't choose between mystery red or blue favors!
In Hawaii, shave ice is topped with juices from local fruits like guava, pineapple, coconut, lychee, kiwi, passion fruit or a range of other sweets. You will also find options with a "snow cap" or "Japanese style" topping. This tasty option is topped with sweetened condensed milk syrup.


Loco Moco
If you find yourself in Hilo, make your way to Lincoln Grill and Café 100. They both claim to have invented the famous loco moco.
We will never know who really whipped up the masterpiece, but it's worth hearing (and tasting!) both sides to the story. A rice and egg dish served with a hamburger patty on top and coated in thick gravy, this is the quintessential Hawaiian comfort food.

Huli Huli Chicken
This is the perfect picnic food!
On your way to the beach, stop by a huli huli chicken stand. Grab yourself a tasty chicken brined in soy sauce then covered in an amazing glaze of pineapple juice and brown sugar. Get a side of coleslaw and macaroni salad to finish off the plate.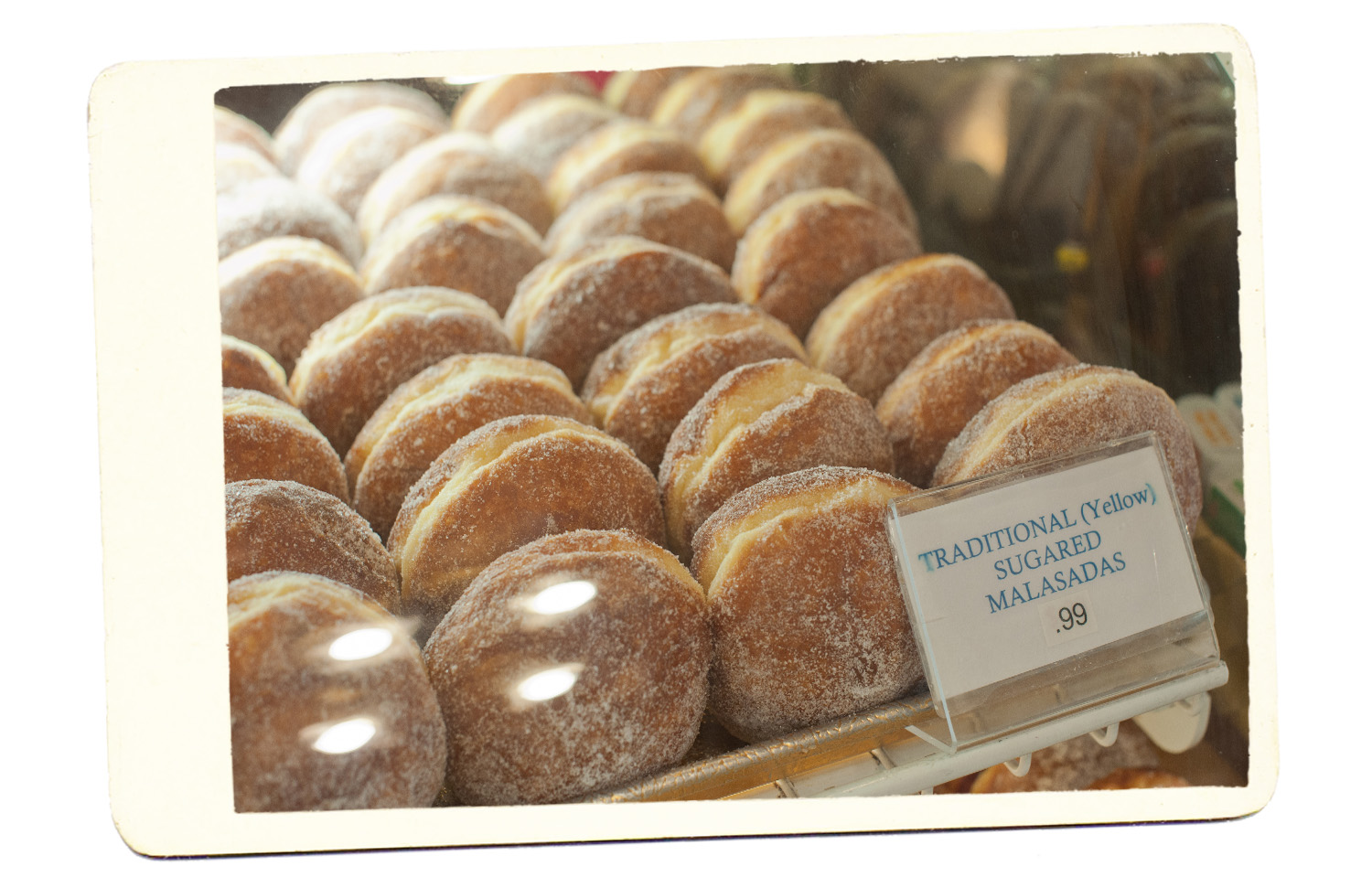 Bonus
Grab a plate lunch and malasada too! Plate lunches are perfect for a day you want a hearty meal and a lazy afternoon. Carb heavy, a plate lunch is typically rice with chicken or pork, with a couple sides of macaroni salad and coleslaw.
Portuguese immigrants brought out the famous malasada a few centuries back and the Hawaiians have been in love with it ever since. The world's best donut, this mouthwatering treat is deep-fried to crispy perfection then rolled in sugar.

Have you tried any of these Hawaiian foods? What would you add to this list?

Recommended Food Tours in Hawaii