Have you been thinking about adopting an at-home workout routine…but not really sure what to do or where to begin?
During the last year, I went through some serious lulls—I had a back injury, and then with stay-at-home orders, I cozied up on the sofa and embraced full couch potato mode for quite a bit.
However, after several months of this, I knew I wasn't doing anything for my health and wanted to change things for the better.
I'm not the first to say it's easy, but little switches and things to increase motivation really help! To supplement my workout plan, I also paid closer attention to my eating habits and have adopted these 10 tips to make eating healthy at home easier!
So, whether you're starting a new workout plan or looking for ways to stay motivated while getting in shape at home, here are 10 essentials to crush your at-home workout plan!



Mindset + Motivation
First things first: What is your why?
Why are you wanting to work out? Is it to get into better shape? Is it to feel better in your clothes? Is it for overall health?
Figure out what the reason is behind your workouts and remind yourself of that when it's tough or you're not wanting to get out of bed.
On top of what is your why and working on your mindset, there are a few things I like for an added boost of motivation.
I think getting some sort of tracking watch like a FitBit or an Apple Watch is motivating because you want to hit your target/goals each day and it can help hold you accountable. You can even share your activity with friends and hold each other accountable.
Obviously, you don't *need* these things or to spend a ton of money to get fit, but they can be motivating tools if you've hit a plateau. 

Schedule It Out
I find it's extremely important (and helpful) to schedule out your workouts.
Going to classes was great for this, but when you're at home it's easy to say, "I'll do it in 30 minutes…" or, "After I finish this…" and then not actually do it.
Set a dedicated time for your workout and make it a priority.

Utilize YouTube
I love Heather Robertson's YouTube Channel for at-home workouts and would 100% recommend her channel! Her videos have a lot of range from basic workouts/pilates moves, to ones with no equipment to using weights, a kettlebell, and band workouts.
These workouts actually get your heart rate up and are really thorough!
Plus she doesn't talk through them—it's just music and a timer (I find it super annoying when they talk the whole time lol). She also has a free 7-day and 12-week workout plan to follow!
Here are a few free YouTube channels that have "crushable" at-home workouts:


Get Gear You'll Use
It's not necessary to have a complete home gym (or any gym equipment) to get fit. There are so many different things you can use for weights that you already have around the house (think large bags of rice or a large 1-gallon jug of something like milk or water).
That said, if you will use the gear and have a place to store it, these are some of my go-to's:
Dumbbells
I've seen these adjustable dumbbells where you don't have to buy a bunch of sets for different weights, you can just add on or take away from the same base. While they're a bit pricey, it may be cheaper and saves space as you don't have to store a complete set.
If these aren't your jam, a basic set usually has 3, 5, and 8 or 10 weight. I personally use 3s, 8s, and 15s.
Kettlebell
I love kettlebell workouts! While you could use a dumbbell for anything you need a kettlebell for, I do find it helpful for specific moves and changing up a workout.
Cute Workout Gear + Mat
While this is definitely not scientific, having cute workout gear — be it clothes, shoes, or a yoga mat definitely motivates me to workout. Again, it's not a necessity, but I do find I'm more inclined to work out if I have a cute outfit to rock.


Set SMART Goals
SMART is an acronym that stands for the following: that is a great way to outline goals for yourself.
Specific
Measurable
Assignable
Relevant
Time-Based
By setting realistic and achievable goals where you can check-ins is a fantastic way to keep yourself accountable and see the progress you're making.
When it comes to getting healthier, it doesn't always have to be able a number on the scale—health can be measured in so many ways.
There are other benchmarks to measure your fitness level and progress: visceral fat or body fat percentage, how long it takes you to run a mile, how quickly you can complete a specific set, or if you're able to climb a hill without huffing and puffing.
One daily goal that's easy to accomplish and beneficial is making sure you drink enough water.
While this may seem like a silly reminder — how much water are you actually drinking throughout the day? I've definitely been guilty of continually filling up my coffee cup without drinking water and realizing later on I feel very dehydrated.
Having a water bottle with hourly increments can be a great tool AND/OR getting a 32 oz water bottle and making it a goal to finish two of those in a day is great (even more if you can!).

Create a Playlist
Having good tunes is always a fantastic motivator!
I like to create several different playlists on Spotify to mix it up — consider making one featuring hits from when you were in junior high or high school, ones that make you want to dance that's really upbeat, and maybe even a "hard hits" one for when you're focusing on weight training.

Change It Up
Cross-training is super important and a really good way to not get bored with your workouts. While this is a blanket statement and may work for some people, doing the same workout over and over again does NOT work for me.
When training or following a workout plan, I like to have days specific to certain parts of the body. That way I have time to rest before working that area of my body again, and in turn, I'll be able to get more out of my training.
So, as an example:
Mondays: Upper body + core
Wednesdays: Lower body + core
Fridays: Cardio + conditioning

Don't Punish Yourself
If you fall off the wagon or miss a workout (or a few), don't feel like you need to overtrain or make up for it. By "punishing" yourself or trying to make up those missed workouts by doing a super long one, you're more likely to resent doing it and/or not want to continue.
There's a great metaphor I heard recently: if you get a flat tire on your car, you don't go around and slash the other three — you fix that one tire and keep on moving.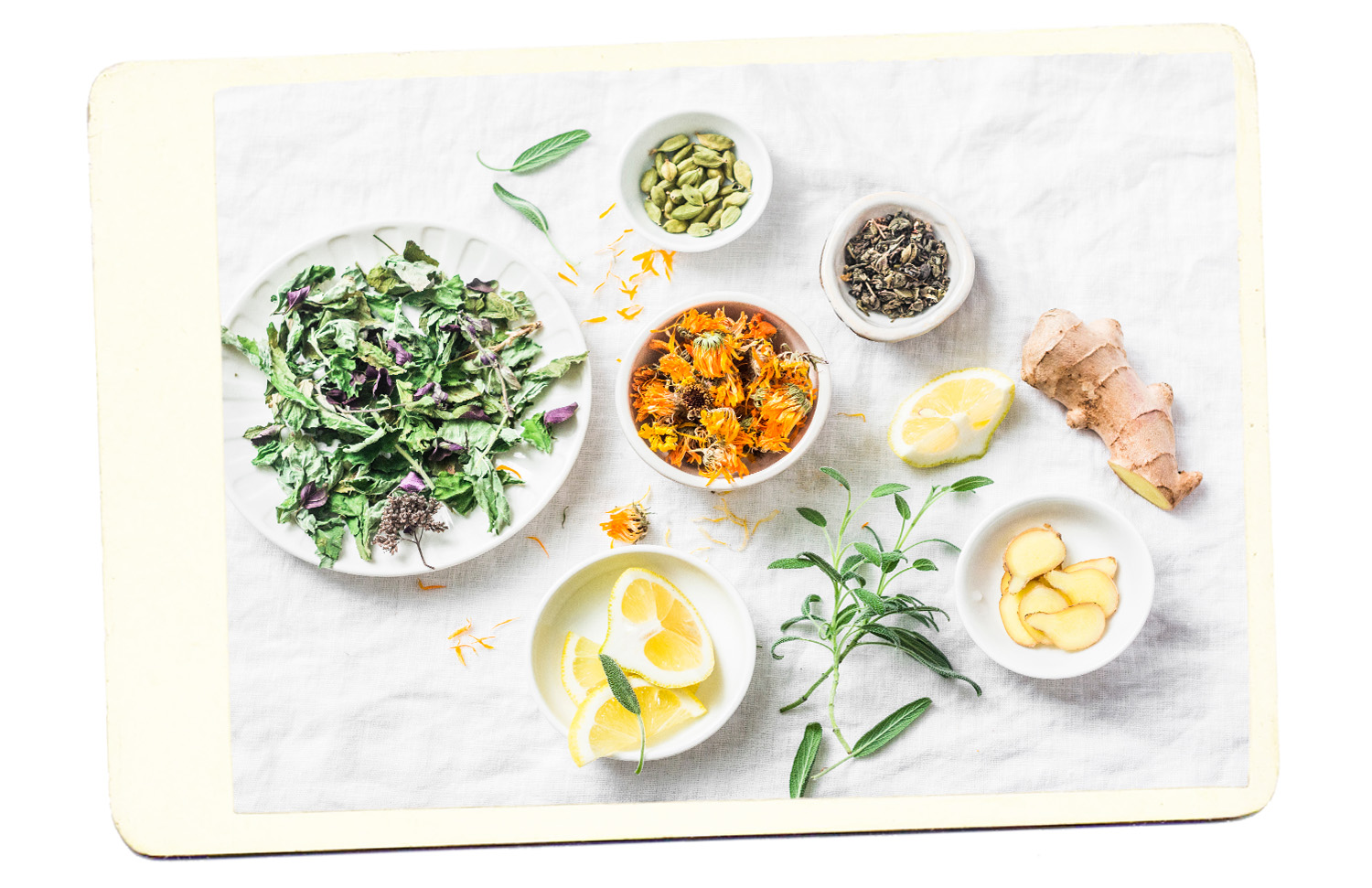 Pay Attention to Your Body
Truly pay attention to how the workouts make you feel. Do you feel stronger? Happier? Do you find yourself having more energy?
It may be tough at first, but listen to what your body is telling you (and see the little wins you make — maybe you're no longer huffing and puffing after a long flight of stairs).
Pay attention to how food makes you feel. Are you eating things that are helping nourish your body or are you eating for pleasure? It's okay to do both — just remember that it's all about balance.
Also, are you currently eating things that really don't make you feel good? While I love dairy, I know that it doesn't agree with my skin. Same with alcohol — while I'm a fan of margaritas and cocktails, I don't really like how alcohol makes me feel.
So consider the choices you're making and what your body is telling you. Get Good Sleep
Kind of in the same line of are you getting enough water…but are you getting good sleep? Or enough sleep?
If you can set a goal for a minimum of 7 hours of sleep — your body will thank you. If you have trouble doing this, setting a Sleep Alarm on your phone to alert you when it's time to shut down devices and start preparing for bed can be really helpful.
Instead of scrolling on your phone before bed (and having the phone's light keep you awake), opt for reading a book, doing some stretches, or find a calming activity that you love.

What tips do you have for crushing your at-home workouts? Let me know in the comments below!