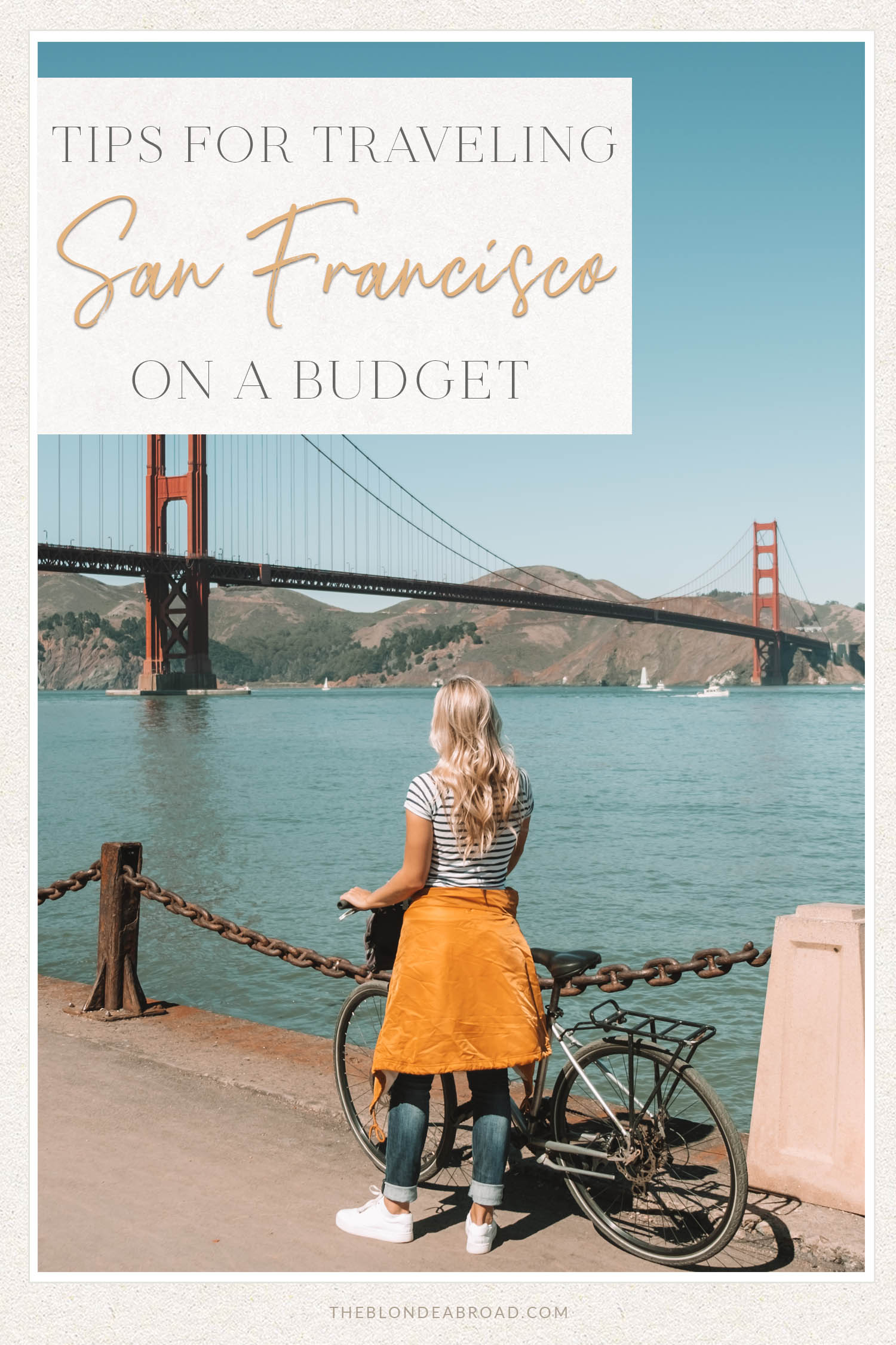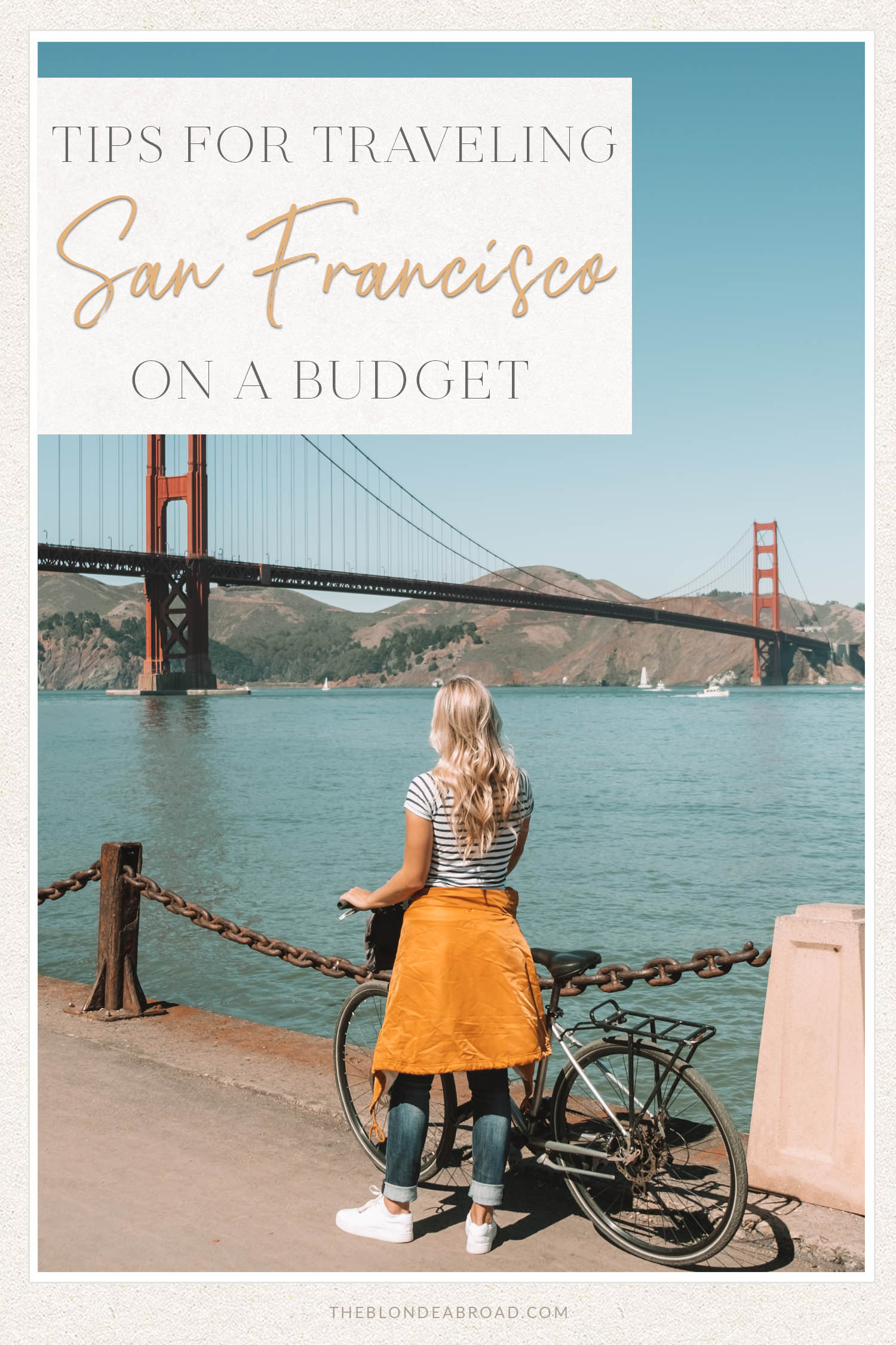 San Francisco regularly grabs headlines for being the most expensive place in the United States to live. But that doesn't mean you should cross it off of your travel bucket list! In fact, this dynamic California city is jam-packed with cheap and even free things to do.
You just have to know where to look.
Wondering how to explore The City without breaking the bank? From finding the right place to stay, taking advantage of certain passes and exploring all the free things San Francisco has to offer—you can definitely have an adventure in the Bay on a dime.
If you're traveling with little ones, here are the best things to do in San Francisco with kids!
Here are my tried and true tricks for traveling San Francisco on a budget!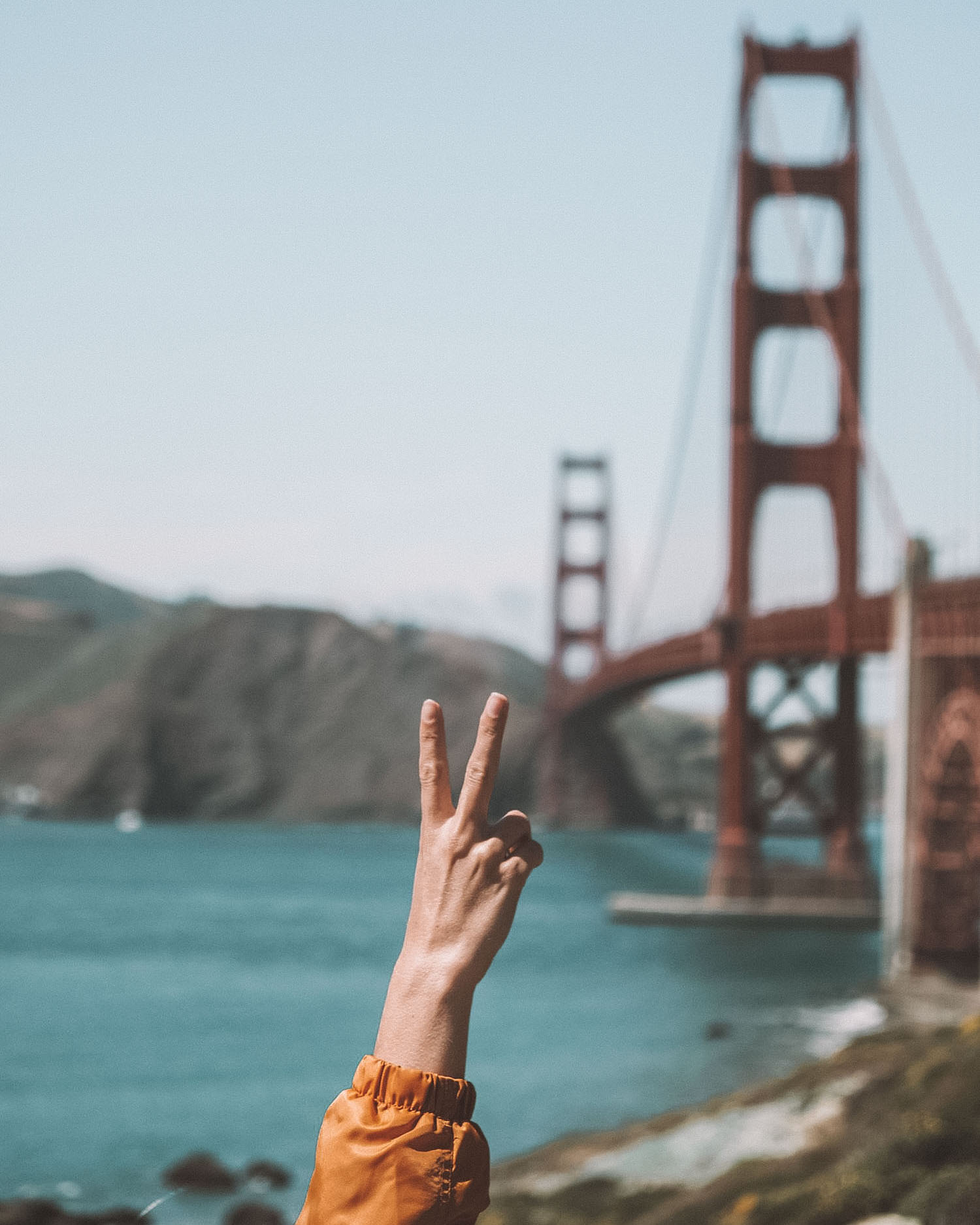 Golden Gate Bridge
Avoid the High Season
San Francisco has an extraordinarily mild climate. In fact, from the coldest winter night to the warmest summer afternoon, you are barely looking at a 20-degree difference. That is one of the many reasons why it is well worth avoiding the high season.
Hotels are at their peak rates from August through October then again briefly during Christmas and New Year's. Meanwhile, airfare prices max out from June through August.
Avoiding summer and early autumn will automatically slash at least 15% off your hotel bill and even more on flights.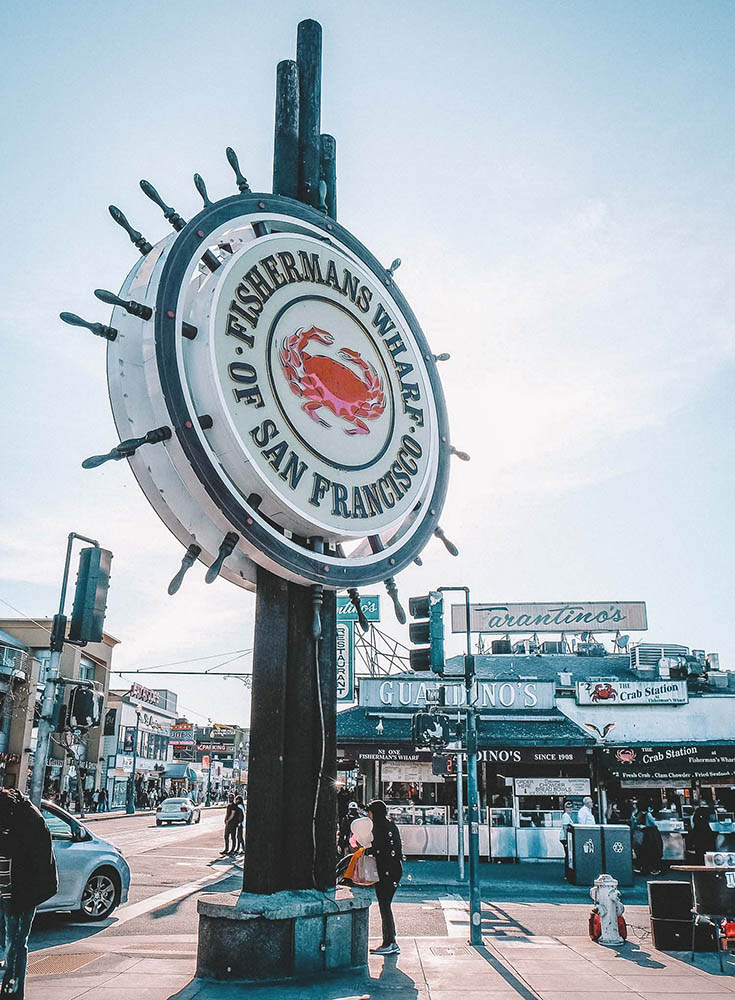 Finding a Place to Stay
Watch for Hidden Fees
When you are booking a hotel, you might not see all of the additional costs involved. Everything from city taxes to resort fees to parking costs can come out of nowhere to rack up the bill on your hotel room. Before you book anything, check the hotel's website to clarify fees.
Rent a VRBO
Renting a VRBO can be a cheaper option to stay in San Francisco while experiencing the city like a local. Just keep an eye out for any surprises here too. Read all of the reviews to make sure you have access to parking if you're driving and ensure that you're not too far from where you want to go.
You can find amazing apartments and houses with high ratings for as cheap as $75 to $100 per night. VRBO accommodations will have extra fees as well, but the full details will pop up before you actually book (just keep an eye on the price as you confirm).
Consider a Hostel
They vary from absolute dumps to somewhat swanky central hideaways. The reviews will usually give you a good idea in terms of what to expect. Make a note of any comments on cleanliness and safety. Those are the two key things that can make or break your experience.

Explore the Pass Options
I've said it once and I'll say it again: it pays to plan!
Figuring out what you want to do before you arrive will help you budget. Once you know what you're interested in doing, passes can be a smart option. Before you commit to one, though, make sure you are paying for things you have the time and interest to do.
CityPass
The San Francisco CityPASS is perfect if you want to go into full tourist mode and see it all.
This will get you into San Francisco's top attractions while showing you around the city with a three-day Cable Car and Muni Bus Passport. This pass saves you $76.90 but, of course, only if you actually intend to do all the things. Read about the two options here.
Go to San Francisco Card
This is another popular pick that allows you to customize your trip.
If you want a few days of non-stop sightseeing, you can save 60% with the All-Inclusive pass that gets in you in pretty much anywhere in town. The Explorer option is handy if you know you're going to want to see a handful of attractions (you can choose three to five) at some point on your trip. Check out the options here.
Sightseeing Pass
This is another cool pick that allows you to set the pace. Opt for anywhere from two to six attractions that you can explore anytime over the course of a month, or get a pass for unlimited sightseeing over the course of one to five days. Full details are here.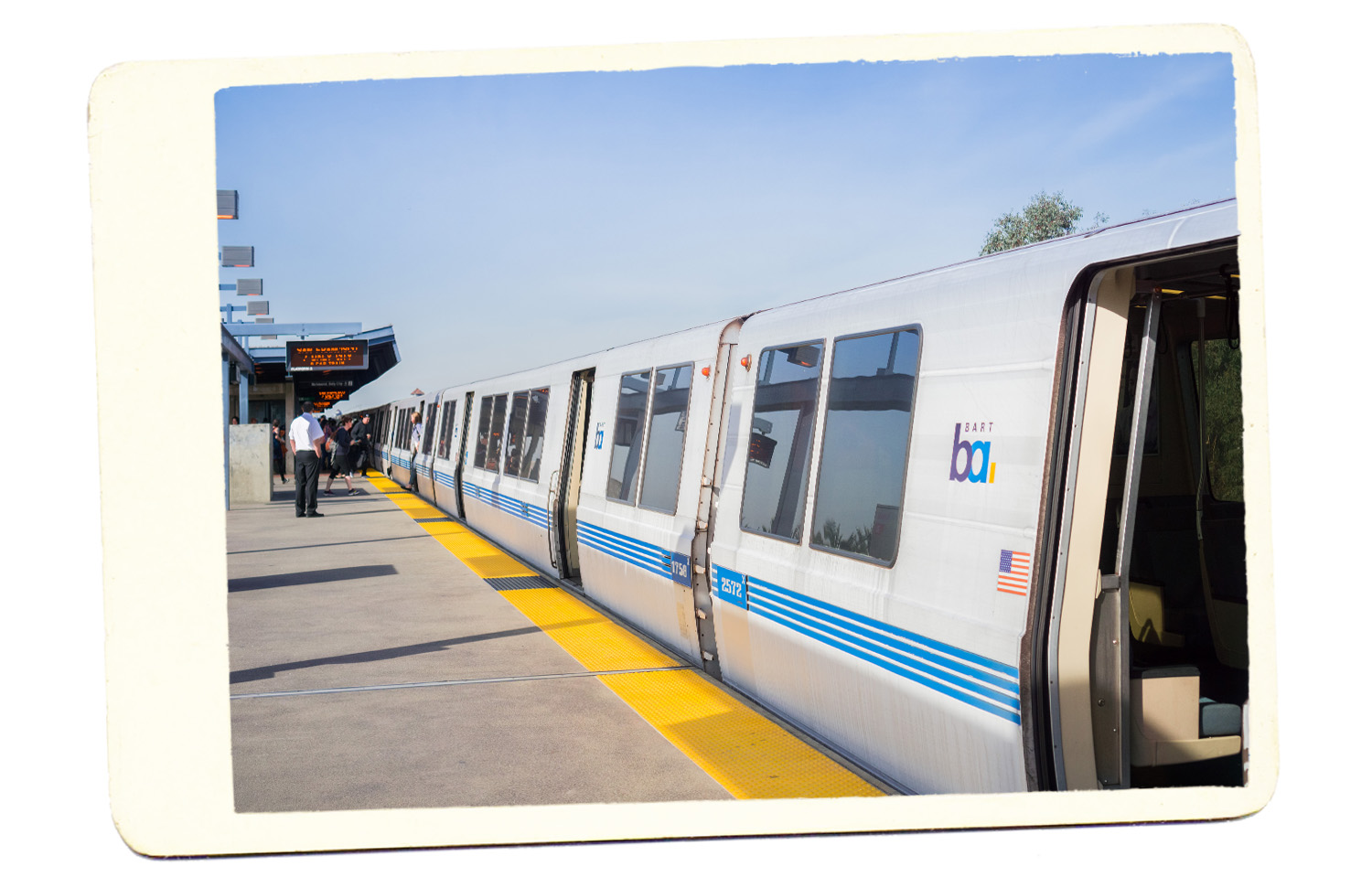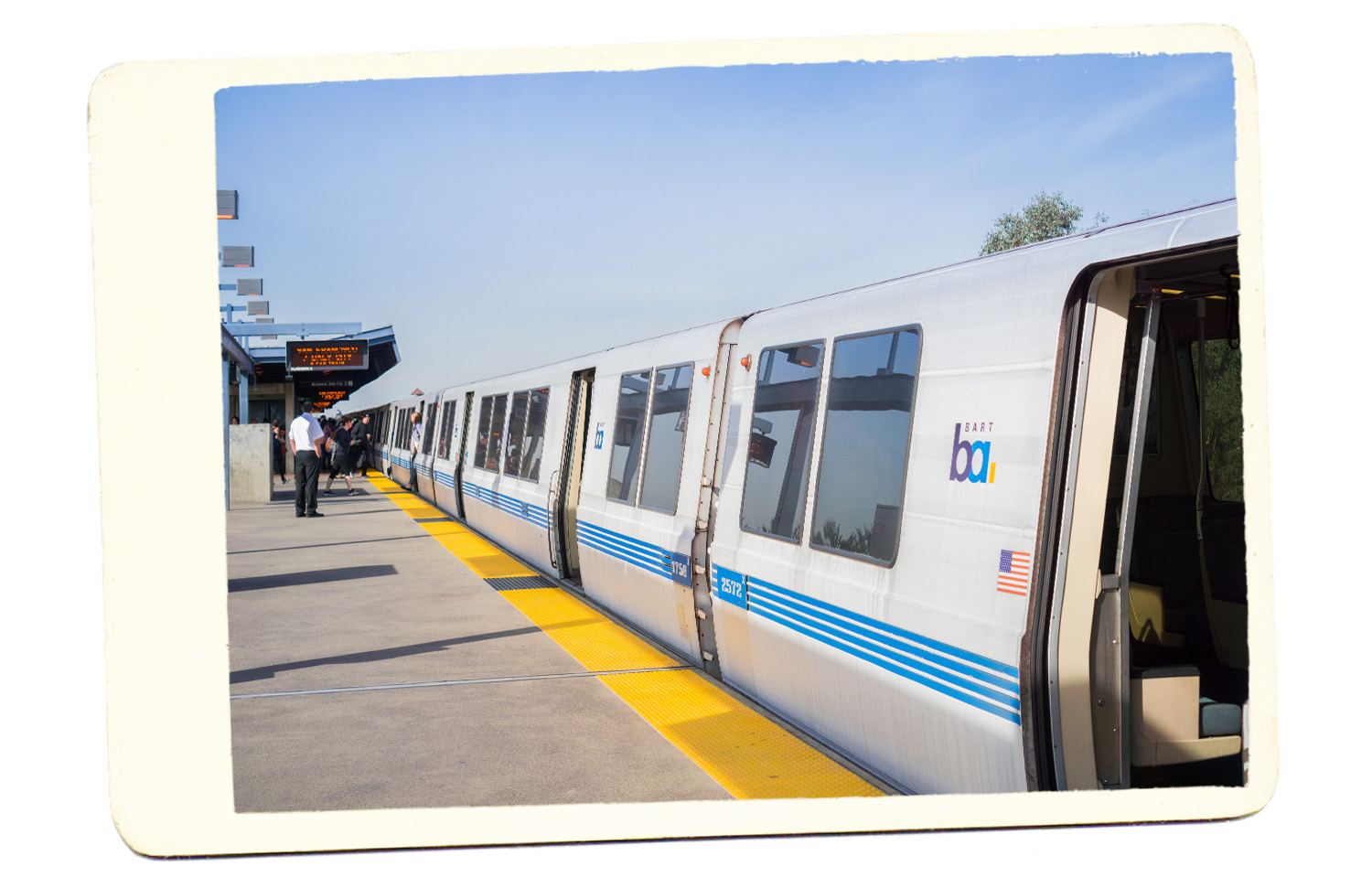 Make Use of the BART
San Francisco has a pretty great transit system called the Bay Area Rapid Transit (given the cute nickname, the BART).
This highly connected network will bring you everywhere from Sausalito to San Jose, including the San Francisco (SFO) and Oakland (OAK) airports, through a series of trains and bus routes.
The cost is based on the distance that you travel.
You can plan your travel and budget for the cost with an online calculator. Once you arrive, you'll grab a prepaid card that works like a debit card by deducting credit each time you travel.

Conservatory of Flowers
Explore the Parks
There are so many gorgeous parks to spend an unforgettable (and free!) afternoon. Of course, the Golden Gate Park is an absolute must. It is the largest park in San Francisco and there are free events going on all the time. Be sure to have a look at the calendar before you go.
As soon as you arrive in the Golden Gate Park, I'd highly recommend making a beeline for the Japanese Tea Garden.
Not only is it a beautiful, serene spot to get away from the hustle and bustle of the city, but it can be free if you get in at the right time. Every Monday, Wednesday, and Friday morning before 10:00 am, you can waltz in and save the usual $8 admission. On the first Tuesday of each month, you can also visit the Conservatory of Flowers for free.

Take Advantage of the Free Things
San Francisco is a photographer's playground and there are endless sights to see free of charge. There are so many beautiful views to take snap pics of, or just stand back and admire. Walk across the Golden Gate Bridge to take in the best view of the city from this engineering masterpiece.
Alcatraz: While you do have to pay for the ferry to get over there, Alcatraz admission is free. Come early to explore the sights and sounds of Fisherman's Wharf then grab a sourdough bread bowl for lunch. If you're willing to part with $40, it really is worth getting on the ferry for the trip over to Alcatraz.
Coit Tower: Another thing on the kinda free list is Coit Tower. This 210-foot tower will give you a panoramic view from the Telegraph Hill neighborhood if you pay the $9 to go all the way up, or you can admire the vista from a bit lower down.
Lombart Street Murals: For some of the most gorgeous murals on Lombard Street, get to Clarion Alley in the Mission District for the best selfie spots in San Francisco.
Painted Ladies: One of the most iconic sites in San Francisco is the Painted Ladies. No trip is complete without snapping a least a couple (hundred!) shots here.
Steal some inspiration from my pics of The Golden City before you go.
Free Walking Tour: To dive into the culture a bit deeper, I would highly recommend a free walking tour. They are typically run by locals or students who know the area inside out—which is a great way to find hidden gems! Best of all, these tours operate off of tips so guides tend to give it their very best. If you have a great experience, tip what you think is fair.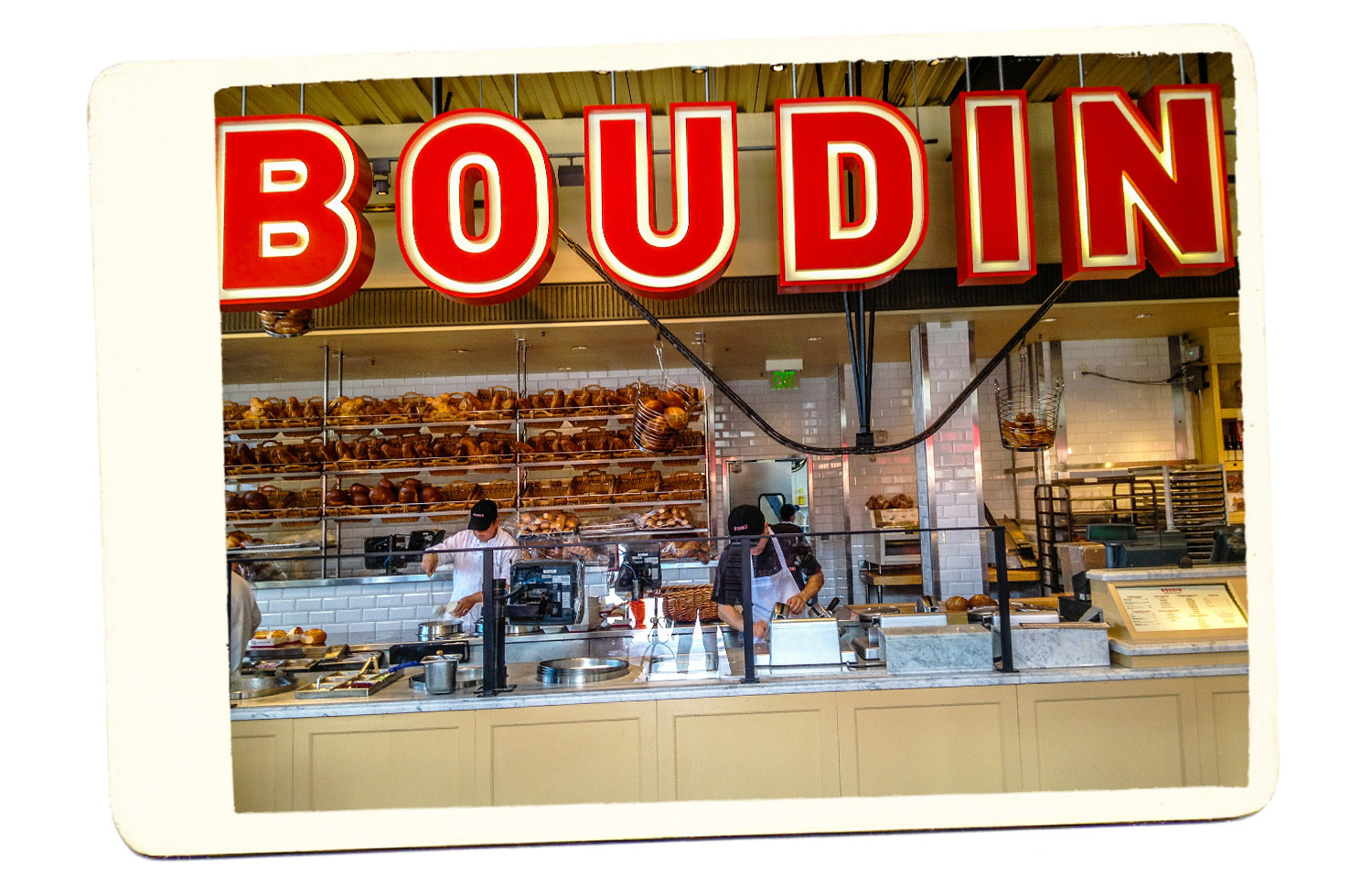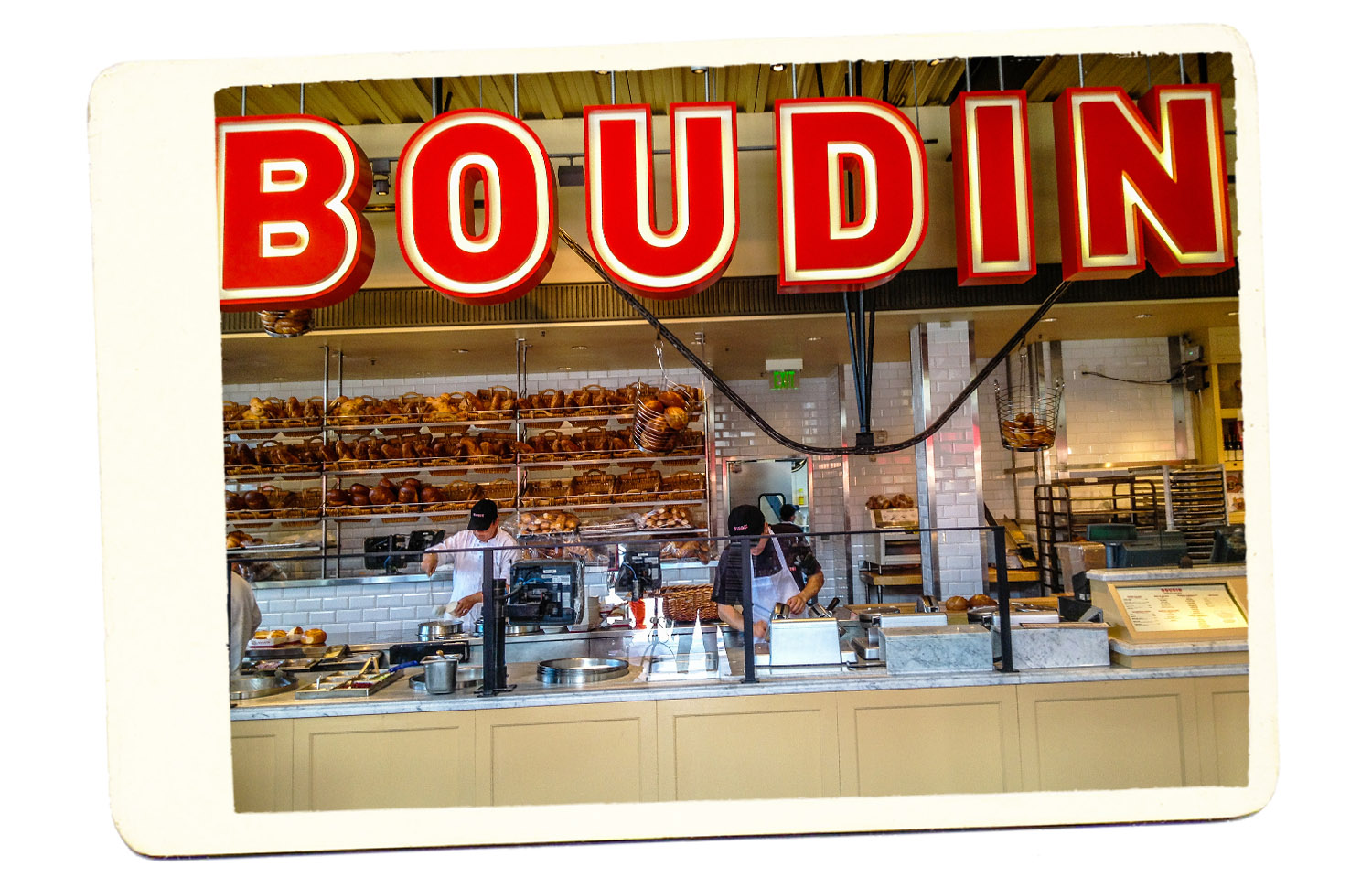 Cheap Eats
From food trucks to Michelin star extravagances, San Francisco's foodie scene is second to none. For cheap eats, the Off the Grid Coalition is an invaluable guide to the schedule and location of local food trucks. If you're traveling in a group, the Food Truck Park in SOMA is a dream for giving everyone a great array of options.
Wherever you go, you will find taquerias with Mission-style burritos that taste like a million dollars but will just set you back only a few bucks.
The largest outdoor farmers market in the US is held on Saturdays in the San Francisco Ferry building and it's the perfect spot to find the best local food on the cheap.
Before you go, explore all of my top picks for the best places to eat in San Francisco.

Free Museum Days
There are SO many free museums in San Francisco!
Between those that are always free and the special spots that offer free entry on certain days, you will be spoiled for choice.
Check out the full list of free museums in San Francisco.

Overall
While San Francisco can be pricey, there are a ton of free things to take advantage of and ways you can explore the city on a budget.
What tips and tricks do you have? Feel free to share in the comments below!