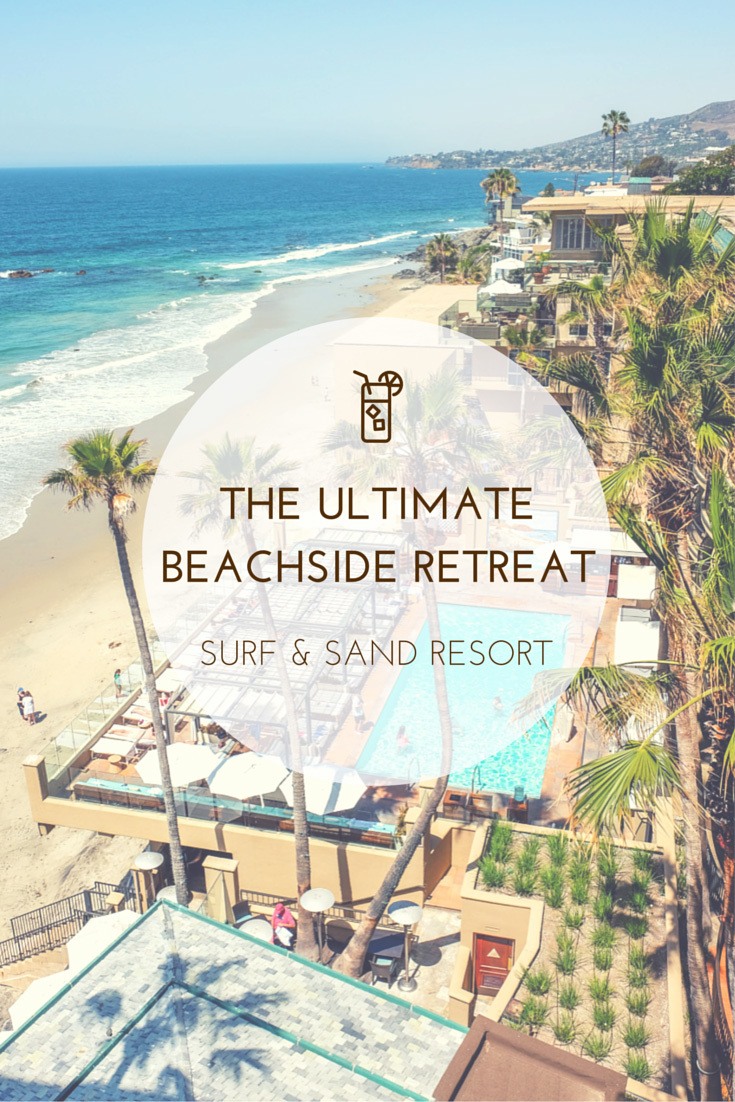 Despite being born and raised in Southern California, I admittedly haven't spent much time in Laguna Beach. So, I was absolutely thrilled to be invited to the Surf and Sand Resort to experience California's ultimate beachside retreat.
Laguna Beach is one of the most popular costal cities in all of California. This 7-mile stretch of surf and sand offers beautiful weather year-round, amazing restaurants, beautiful beaches and luxury accommodation.
Surf and Sand Resort is a beachfront resort featuring world-class dining, ocean view rooms and a luxurious spa.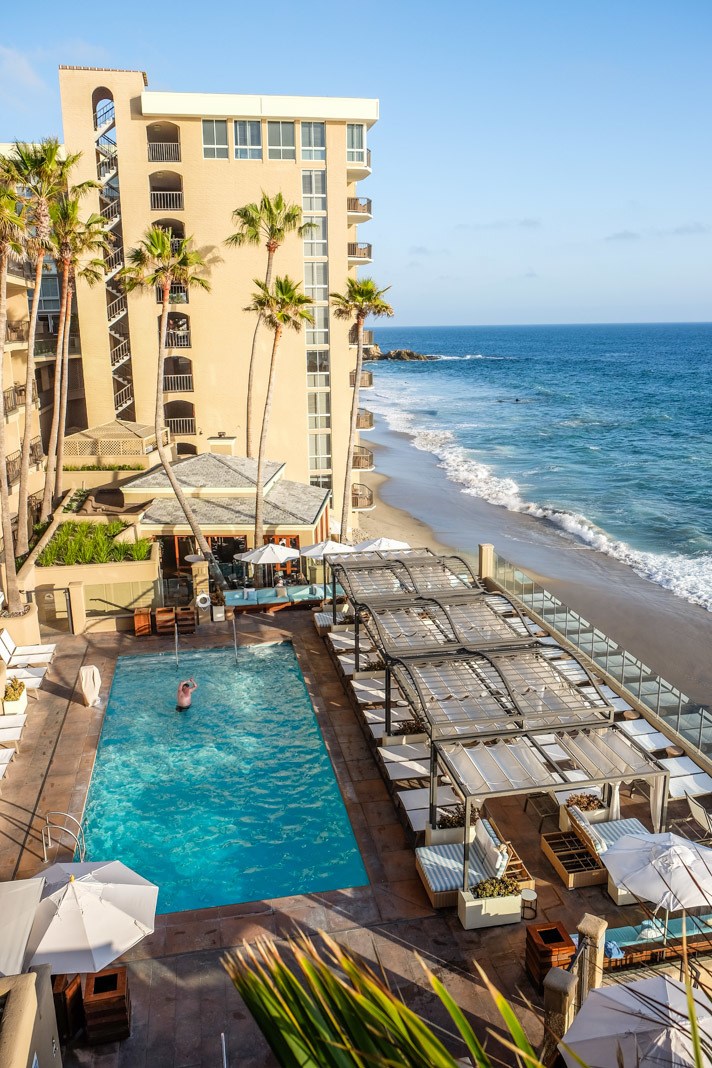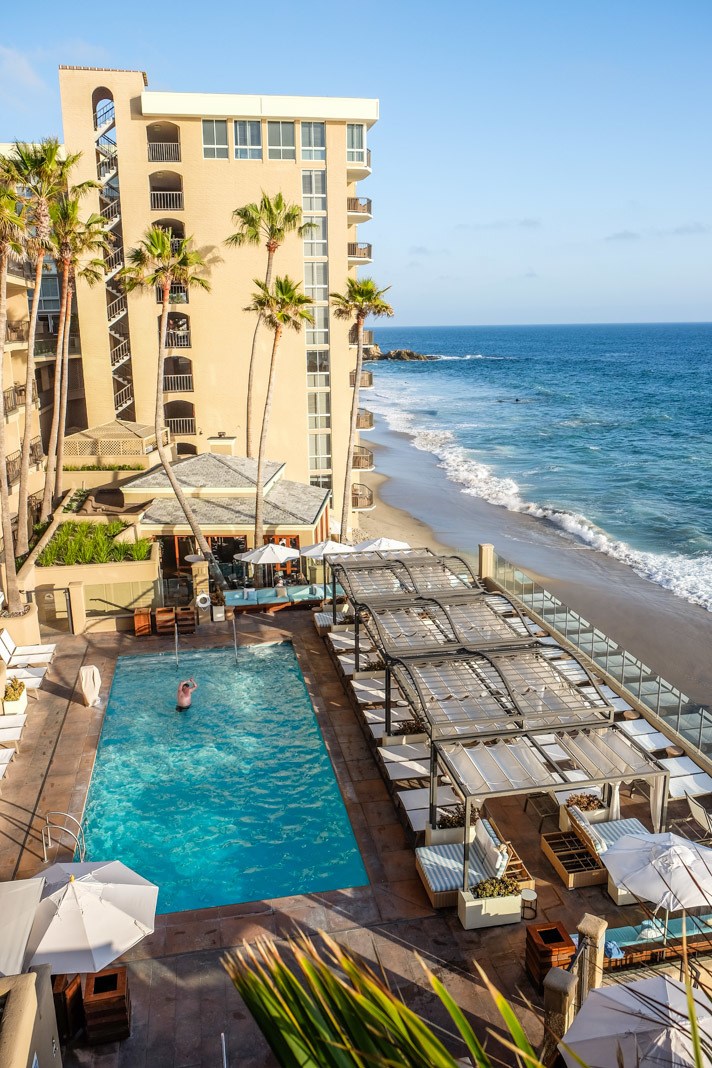 The Hotel
The Surf and Sand Resort sits just steps away from Laguna's pristine coastline. Upon arriving, the hotel had a bright Mediterranean feel with a splash of California sunshine.
The open-air design leads guests to their rooms, the restaurant and the pool without ever losing the kiss of salty sea air. Before heading to my room, I took a stroll through the resort to check out the incredible beach front pool.
The beautiful pool is lined with cozy cabanas and chaise lounges- perfect for working on that California tan!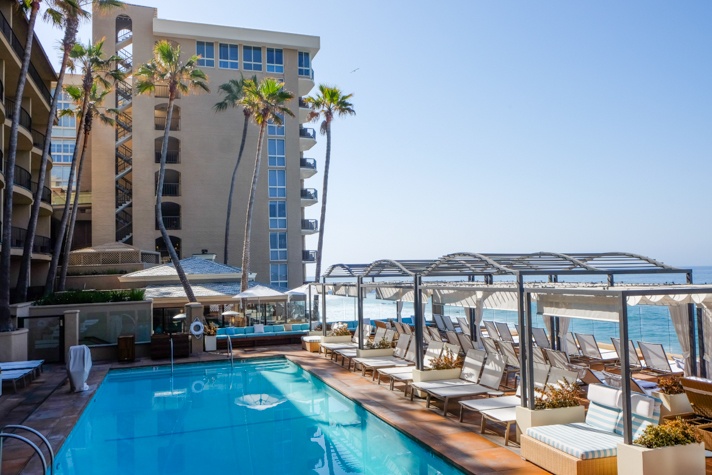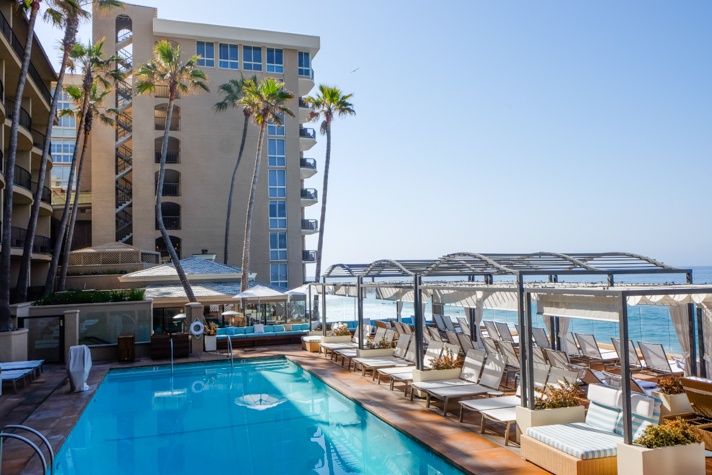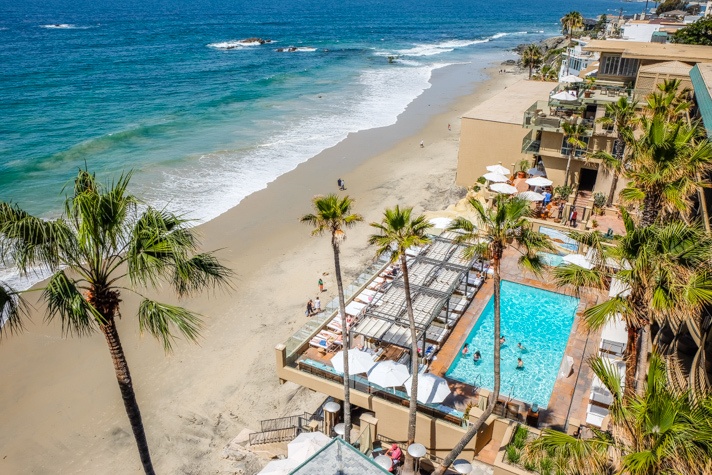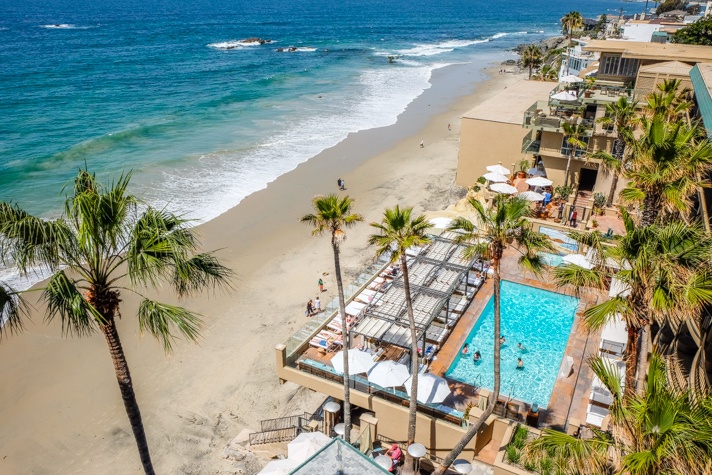 The Rooms
After my stroll around the resort, I went up to my room to put my bags down. I don't think I've ever had such a strong reaction upon walking into a room.
My face hurt from smiling so wide!
The bright room was adorned with a fluffy white bed and opened up to an incredible ocean view. I immediately opened the glass doors to the balcony and let the cool ocean breeze flow into the room.
At night, I sat on the balcony under a cozy blanket to gaze up at the stars and listen to the sound of waves crashing below. It was heaven!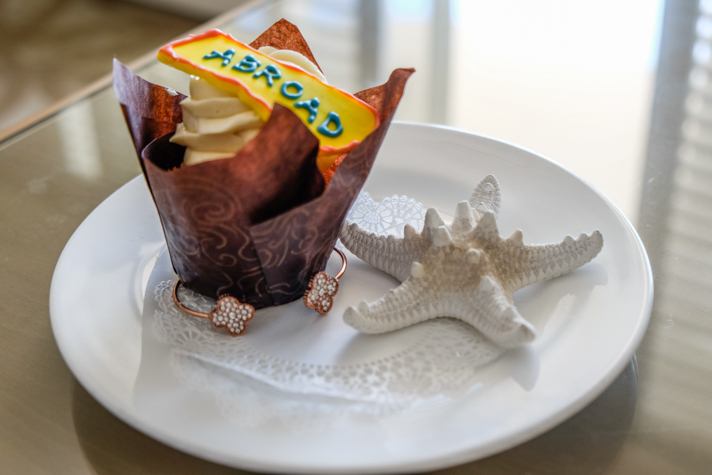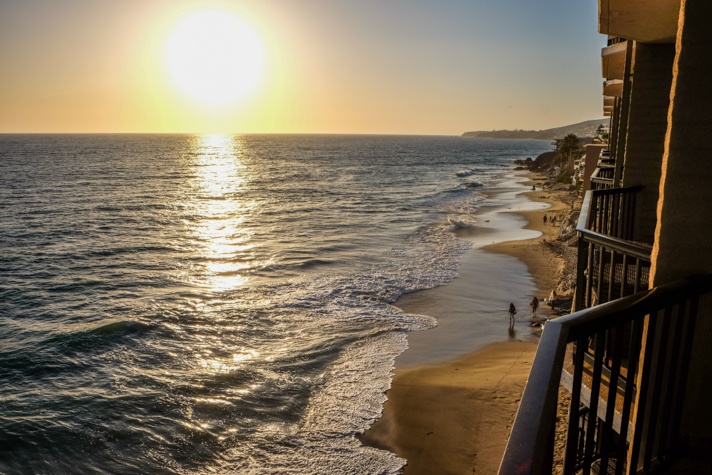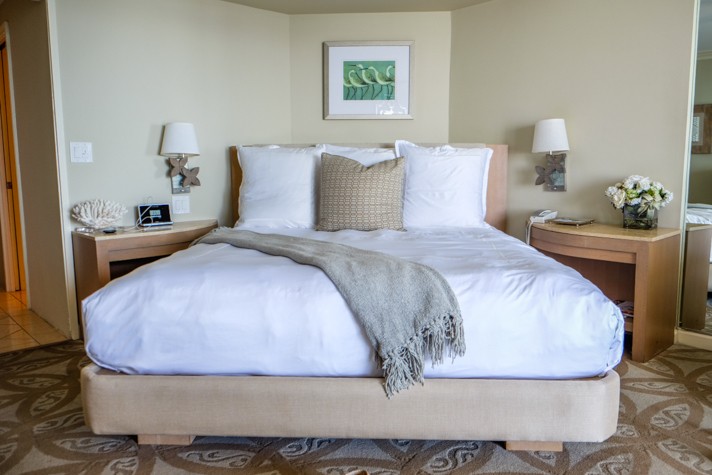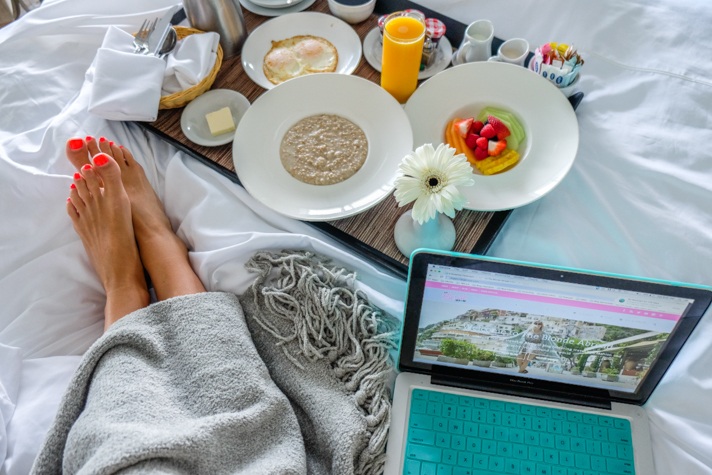 Spa Amenities
Surf and Sand Resort's spa, Aquaterra, features eight treatment rooms, an ocean view couples room, a cozy Nail Nook with two pedicure areas, and a manicure table.
AQUA (sea) TERRA (earth) treatments have elements pulled from both sea & earth, creating a harmony between the Surf and Sand. The feature seasonal ingredients expertly paired together for a relaxing & indulgent experience.
Before I received a signature Body Buff Aquaterra treatment, I relaxed in a plush robe and comfy slippers to wait for my treatment. The female lounge area offered an indoor eucalyptus steam room, outdoor jacuzzi, showers, and locker room amenities.

Dining
Where do I begin with Splashes Restaurant at Surf and Sand Resort?! After checking into my room, I went down to Splashes for sunset cocktails and some seaside bites. The restaurant sits right on the beach and the view is absolutely breathtaking.
I also enjoyed dinner and brunch at Splashes and sampled nearly everything on the menu. Each bite was inspired by seasonal ingredients and was absolutely delicious!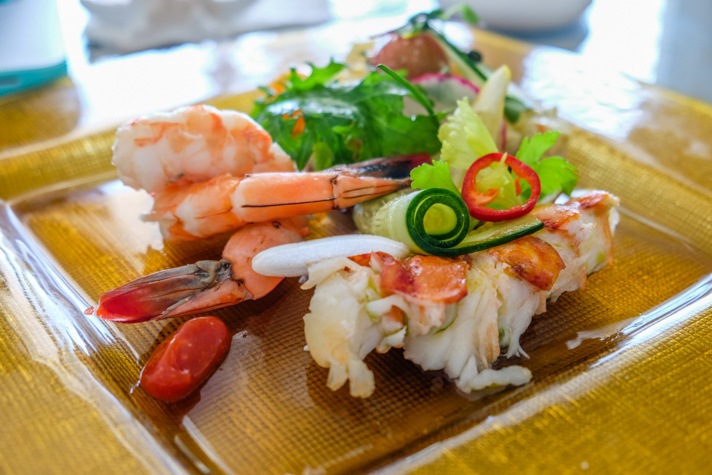 Laguna Beach features gorgeous weather, beautiful beaches and great shopping making Surf and Sand Resort a perfect destination year round. For anyone traveling to Laguna Beach (or for locals looking for the perfect "stay-cation"), don't miss Surf and Sand Resort!

More Information
Hotel: Surf and Sand Resort
Location: Laguna Beach, California
Accommodation: Luxury
Price Range: $$$

Special thanks to Surf and Sand Resort for hosting me as their guest. As always, the content & opinions expressed here are entirely my own.