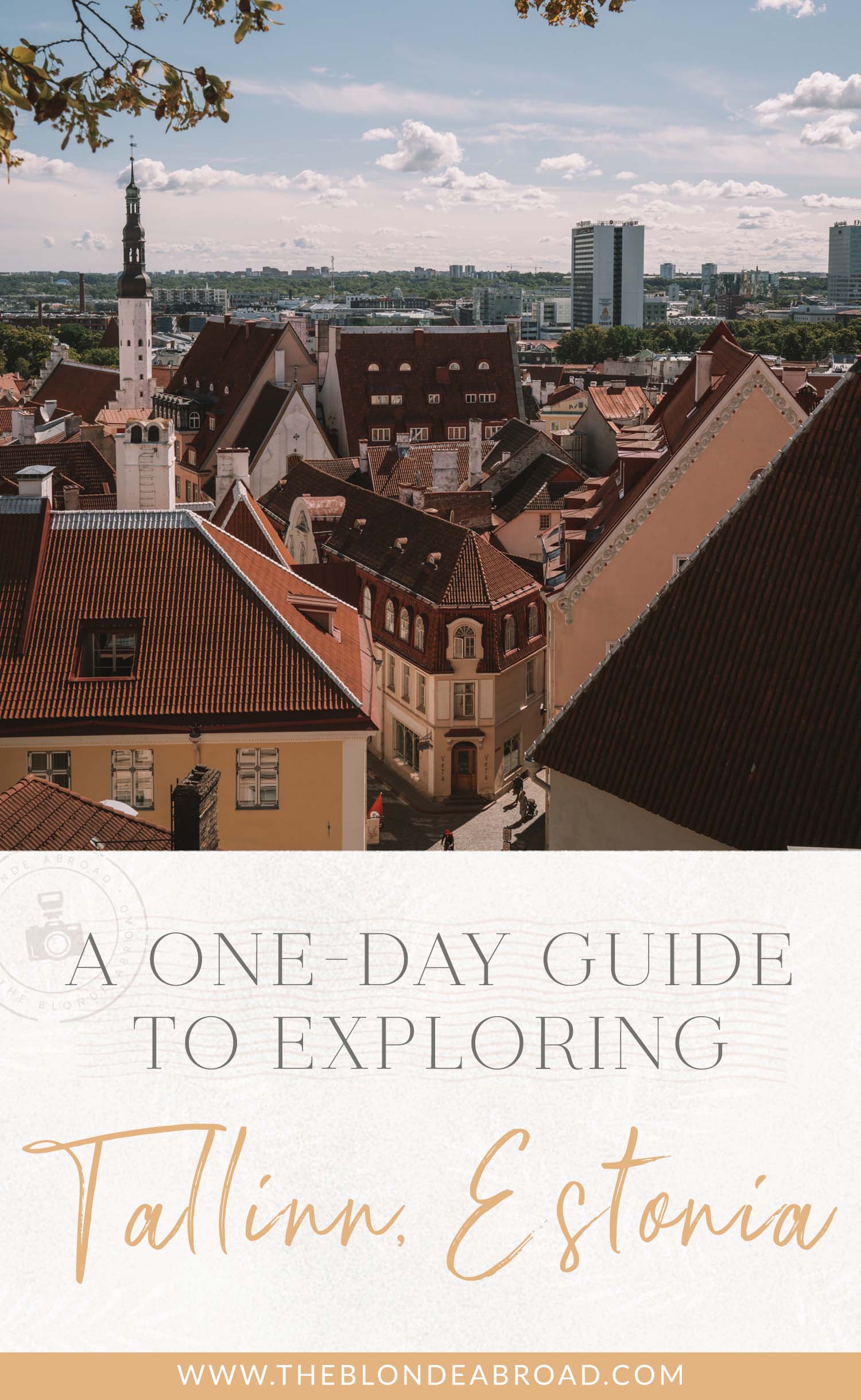 Hey there, I'm Michelle Halpern, founder and editor behind the travel blog Live Like it's the Weekend. I write about global women's travel and love exploring everything from local adventures in my home state of California to more off the beaten track spots across the world like Estonia!
Recently on a trip to Europe, I had the opportunity to do a day trip to Tallinn, Estonia while I was visiting Helsinki, Finland. I honestly wasn't sure what to expect, but the second we landed in the charming Old Town, I knew one day was going to be too little time.
The good news, however, is that Tallinn is pretty small and quite walkable, so while you'll likely want to stay for much longer, you can still see most of Tallinn's top highlights in a day.
I'm sharing all my favorite spots we visited—from where to eat, where to shop and where to get the best views of this city.
Here's how to do a day trip to the picturesque city of Tallinn, Estonia!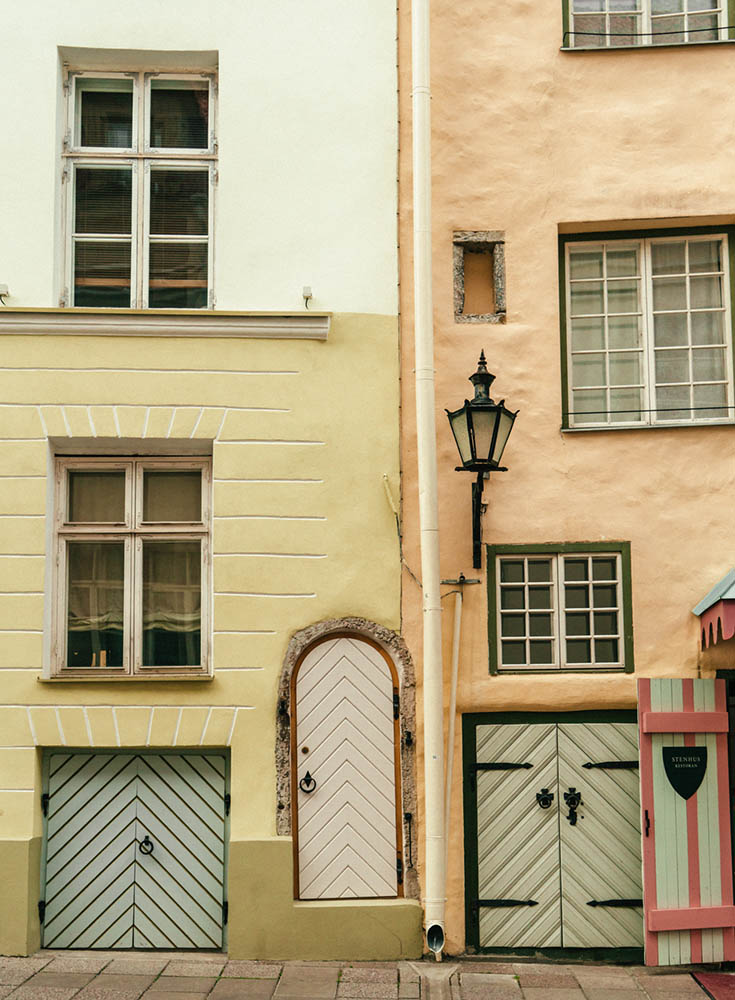 How to Do A Day Trip to  Tallinn
From Helsinki, taking a ferry to Tallinn is only a 2-hour ride and some change, so it's very easy to do a day trip to Estonia.
We chose to book tickets on the Tallink Silja Line, which is the size of a cruise ship and has various seating options for the journey including comfortable business class seats with an unlimited food buffet—yes, please!
The gates for the ferry close 30 minutes before departure, so just make sure to get there at least 45 minutes prior.
Helpful Tip:
Once you arrive in Tallinn, there are lockers located at the ferry terminal which makes it super convenient for you to store some stuff for the day. So if you bring any gear or entertainment for the 2-hour ferry ride that you don't want to lug around all throughout Tallinn, just store it and pick it back up before departure time.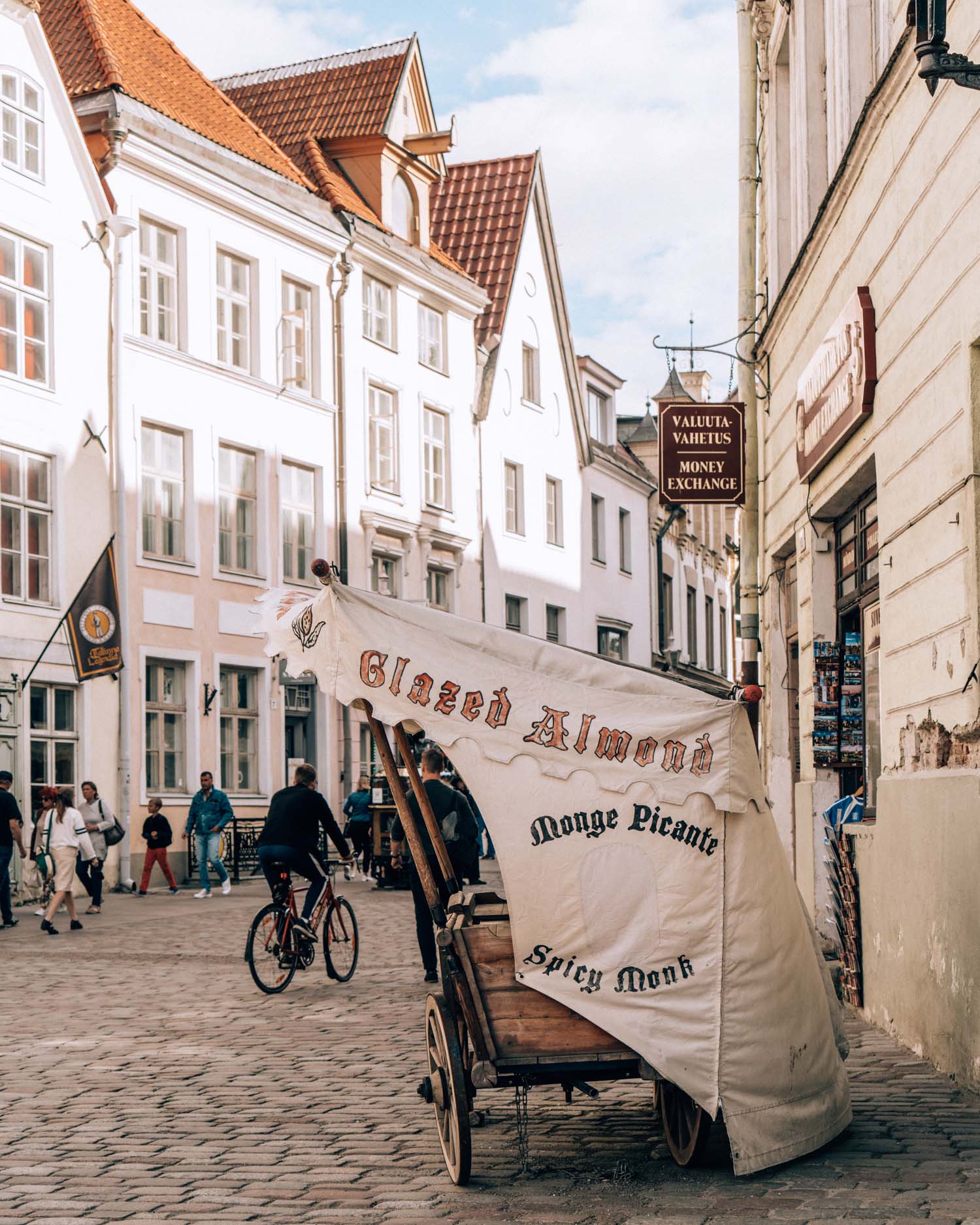 What  to Do in Tallinn, Estonia
There are tons of awesome things to do in Tallinn! This overview will give you a mix of highlights and top historical spots, plus a must-do in the more modern area of the city. These can definitely all be done in a single day!
St. Catherine's Passage
One of the most famous streets in Tallinn, this 700-year-old alleyway has retained its medieval vibe through the years.
It's now home to a restaurant and several artisan shops where you can witness local craftsmen making unique items like glassware and ceramics.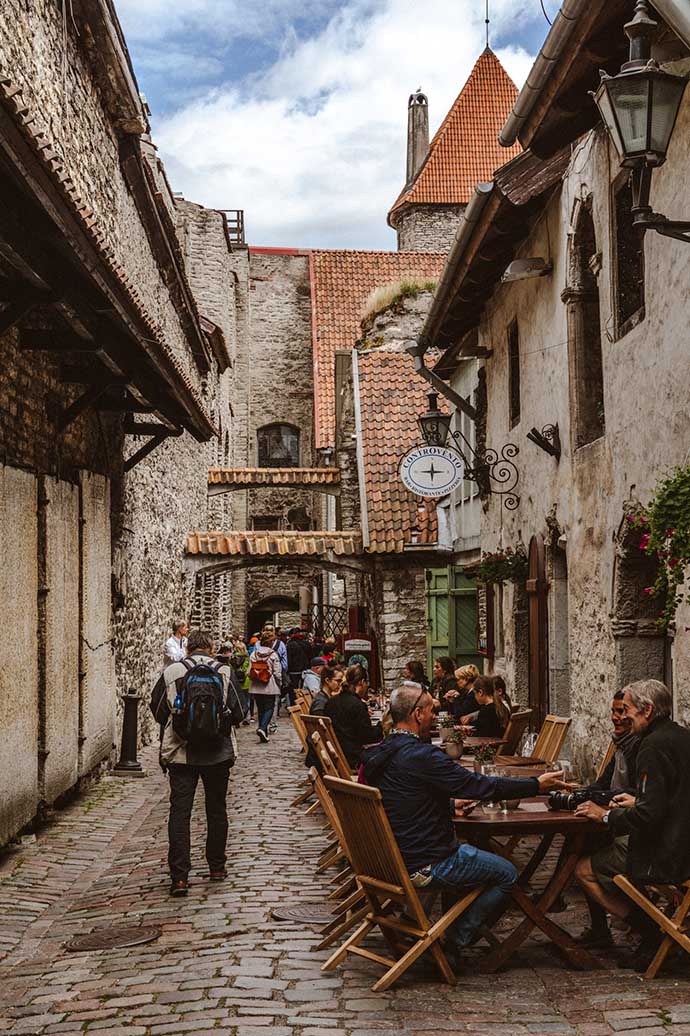 The Kohtuotsa Viewing Platform
This is where you'll find the money shots overlooking Tallinn. It takes some walking and there are a few steep inclines, but the views are worth it! Plus, you'll get to see the juxtaposition between the Old Town and the new city from this vantage point.
Raekoja Plats
This is the main town square in the heart of Tallinn's Old Town. I wouldn't recommend eating all your meals here as it can be overpriced, but it's a must to visit and to use as a reference point as you explore the city on foot.
Balti Jamaa Market
Balti Jamaa Market
For a taste of modern life in Tallinn and to get a bit off the tourist track, Balti Jamaa market is a fun spot to peruse. It's basically a massive market located within a warehouse barn, and houses everything under the sun from antique shops and vintage clothing sellers to food markets, beauty stores and everything in between.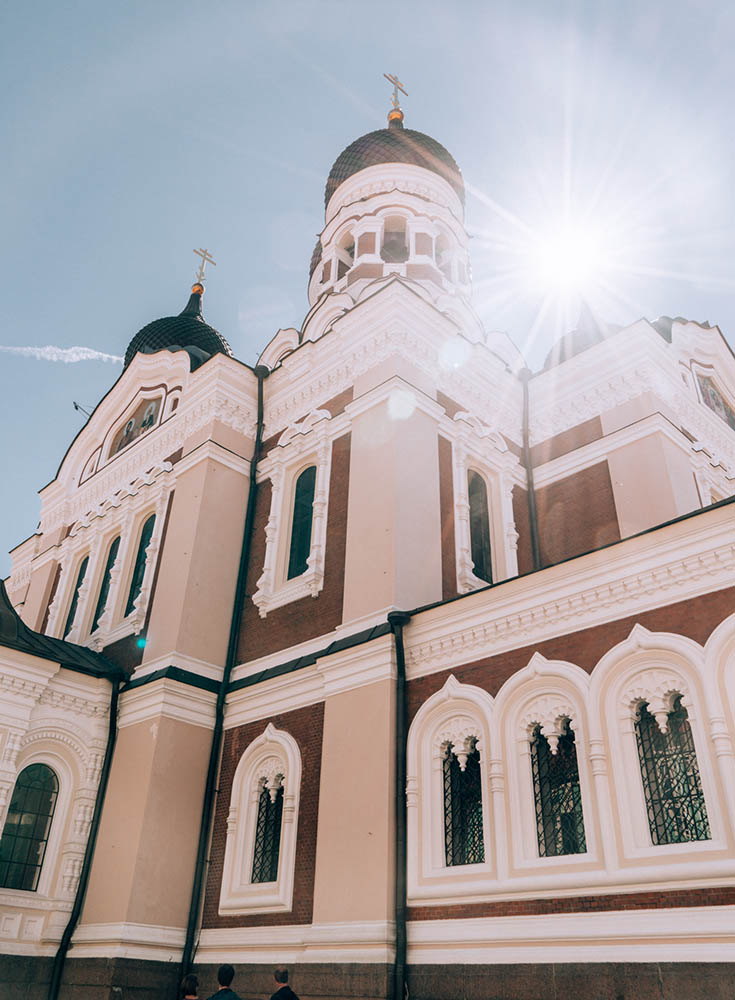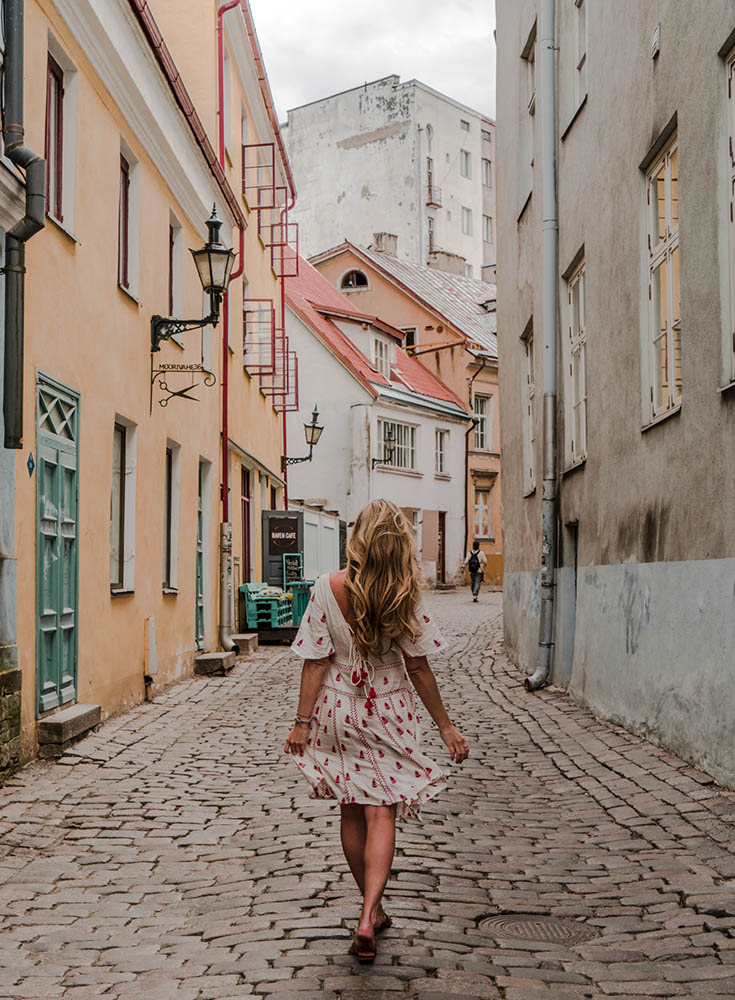 St. Alexander Nevsky Cathedral
One of the most iconic structures in Tallinn is this cathedral situated up on Toompea Hill. Built in 1900, the cathedral is one of the most unique buildings in the city and is a must for architecture and history lovers as it was designed by famous Russian architect Mikhail Preobrazhenski when Estonia was still part of the tsarist empire.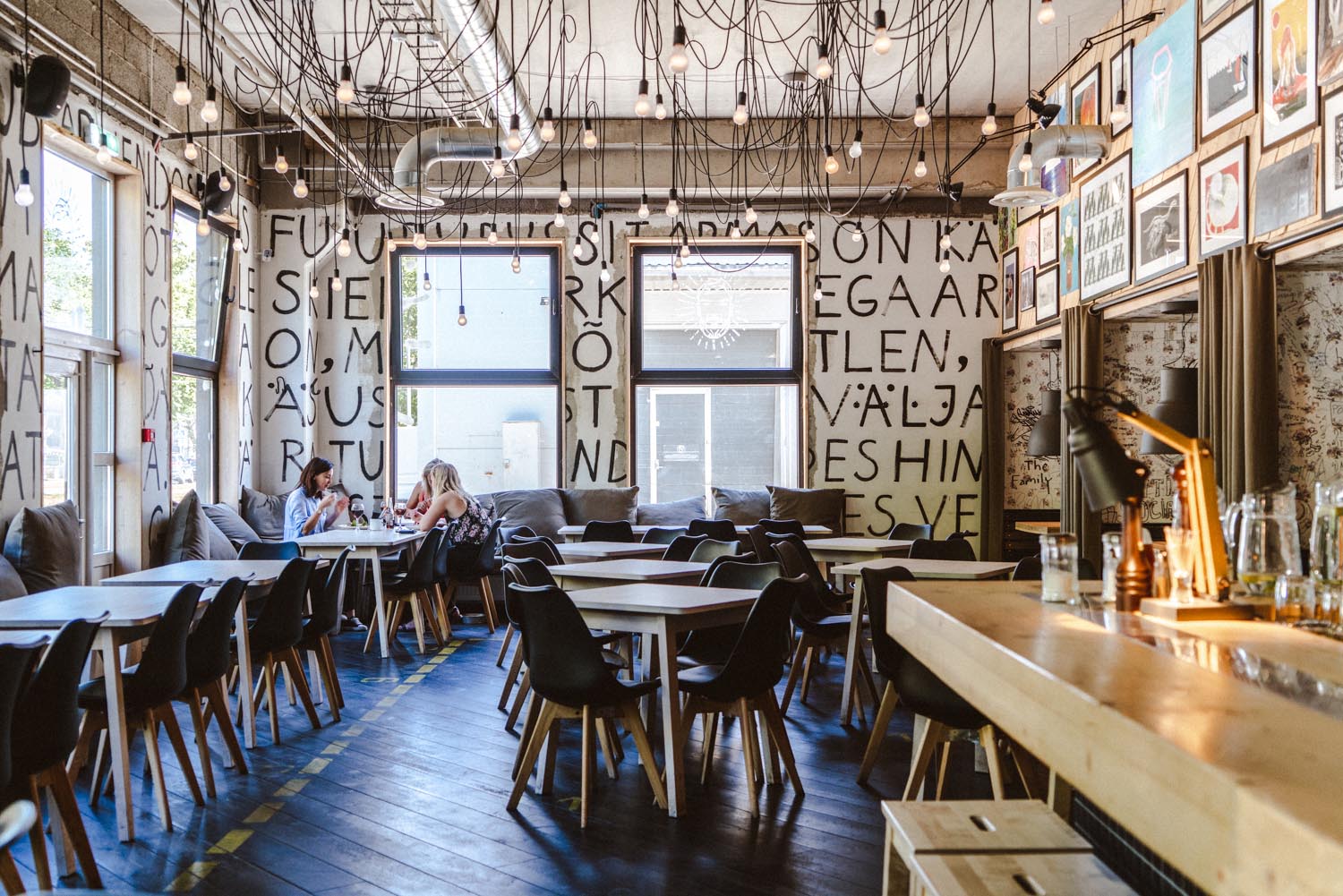 St. Vitus Brewing
Where to Eat & Drink in Tallinn
Olde Hansa
Don't be fooled by Old Hansa's proximity to the tourist-centric Old Town square and medieval garment wearing servers. This restaurant has over 5,000 Google reviews for a reason—it's that good! Make sure to try their honey beer.
St. Vitus Brewing
A visit to St. Vitus is well worth the slight trek outside of Tallinn's Old Town for a refreshing craft beer. This is one of those locals-only spots that will make you feel like you stumbled on a little secret. Located in the neighborhood of Telliskvi, this spot has over 20 different craft brews to choose from.
DEPOO
Another spot a bit outside of the Old Town is DEPOO, located in one of the more trendy Tallinn neighborhoods. An old locomotive depot that's been converted into shipping container food stalls, this is a great place to mix and mingle with the younger residents of Tallinn and enjoy lunch outside in the sun.
Roasted Almonds
You can't go to Tallinn and not try their delicious sweet and spiced roasted almonds being served everywhere you look in the Old Town square. Sure, it's touristy and yes, probably overpriced. But delicious and worth it? Absolutely.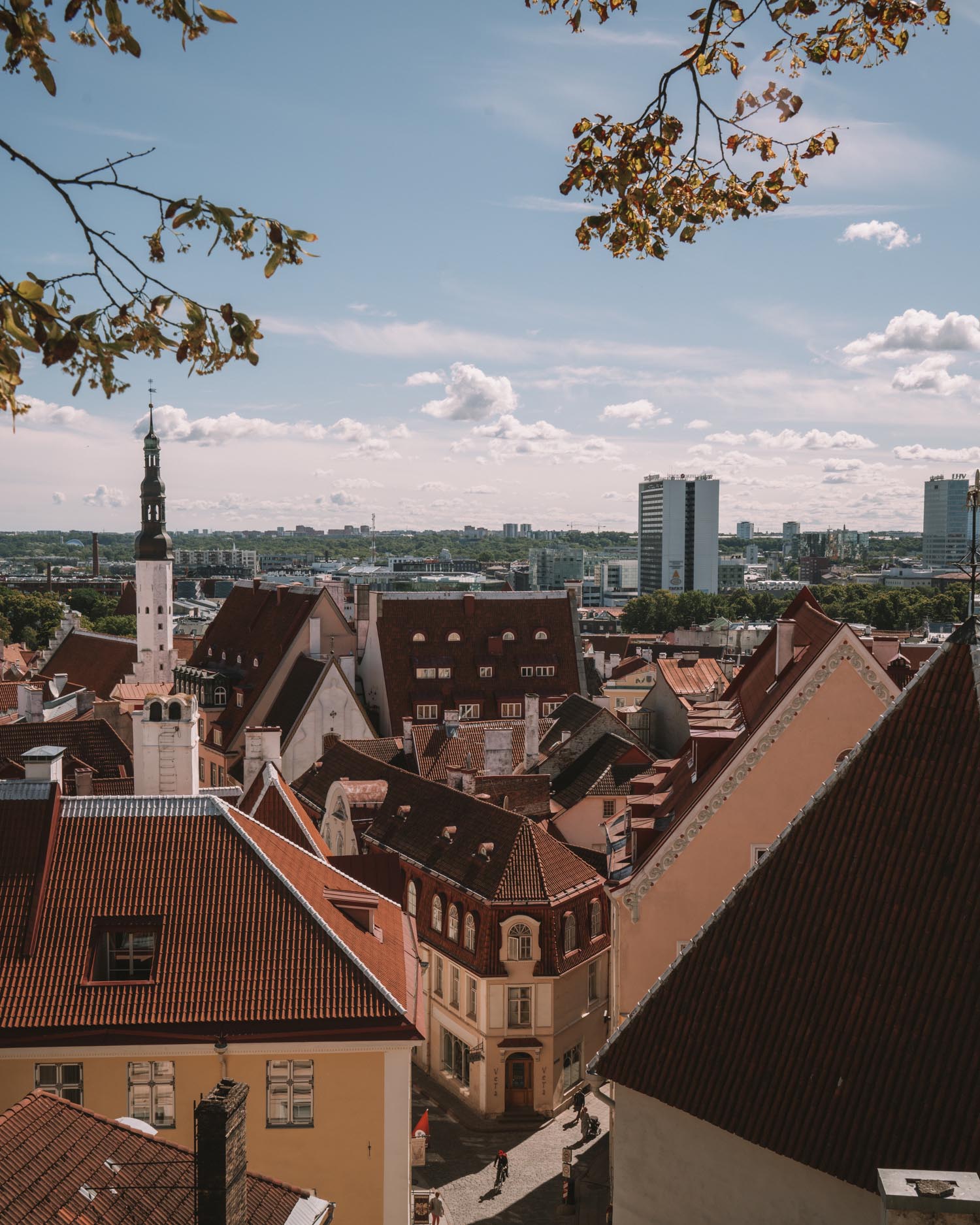 View from Kohtuotsa Viewing Platform
Helpful Tips for Visiting Tallinn
The best time of year to visit Tallinn is from May to September when the weather is at its warmest and the city is in peak festival season. With the great weather though comes the crowds, so expect many tourists during this time of year. Tallinn is also known for its charming Christmas markets, so holiday time is also an ideal time to visit.
During crowded times of the year, Tallinn experiences a lot of tour group traffic from incoming day cruises. If you want to get the best shots around town, visit the top sites on off hours to avoid the herds!
Estonia's currency is the Euro but you don't need a lot of cash as credit cards are accepted almost everywhere. Don't forget to pack good walking shoes—most of Tallinn's Old Town can be explored on foot, and many of the streets are made from cobblestone.

Fun Facts About  Tallinn
Tallinn is the capital of Estonia whose Old Town subdistrict is actually a designated UNESCO World Heritage Site.
Tallinn is a port city on the Gulf of Finland with regular routes servicing cities like Helsinki, Stockholm, and St. Petersburg. In fact, Tallinn is just 51 miles from Helsinki!
Up until 1918, Tallinn was known by its historical German name, Reval.

I hope you enjoyed this one day guide to Tallinn, Estonia! For more Tallinn recommendations, visit my Estonia posts here.