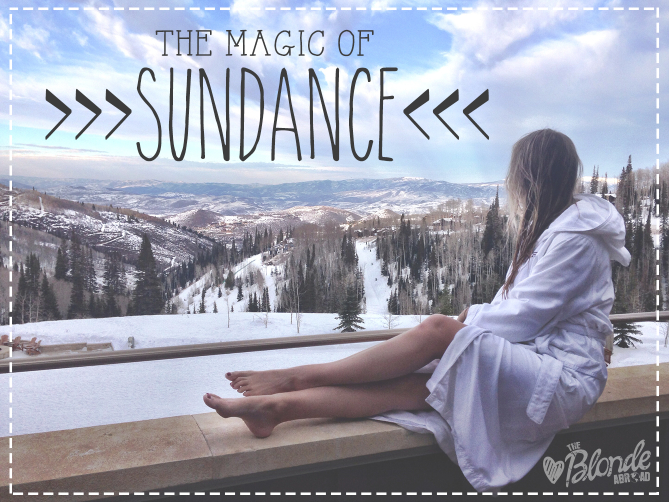 Two weeks ago, I boarded my flight from sunny San Diego to the snowy slopes of Park City, Utah. It would be my third time attending the famed Sundance Film Festival– but, this year, things were destined to be different. I wasn't supposed to be going to Sundance this year. I was actually bound for Cabo san Lucas, Mexico but I cancelled the trip just after the New Year. This twist of fate proved to be an important life lesson that sometimes things fall apart so that better things can come together.
And come together did they ever!
The previous two years that I came out for Sundance, I worked as a bartender for Grey Goose at their private parties for many of the star-studded movie premieres. I'll never forget my first year working at the Grey Goose Blue Door. While it seemed glamorous to even be in attendance, it was incredibly hard work. Mostly working 10+ hour shifts for 5 days in a row.
But, even working as a bartender, the magic of Sundance brought incredible opportunities to me. 
That year, I met the founder of Orphaned Starfish, an organization dedicated to building and funding computer centers in orphanages and homes for battered and street children in Latin America. We had a brief chat while I mixed cocktails and, after a few email exchanges (post Sundance), I booked a trip to visit one of the Orphaned Starfish projects in Cochabamba, Bolivia. More on that here.
Enter: My third trip to Sundance.
Just after canceling my trip to Cabo, the founder of The Collective reached out to me wondering if I would be interested in attending their conference at the Sundance Film Festival. It was an opportunity to network with creative entrepreneurs, musicians, film makers and attend cocktail parties, panel discussions and social cause-focused films.
 Twist my arm.
My 8-day stay in Park City for Sundance was a whirlwind of activity. I danced. I watched. I listened. I ate. I laughed… I froze. Did I mention I'm not much of a "cold" person? Instead of giving a day by day breakdown of ALL that went down in this one post, I wanted to share some of the most magical takeaways from this my Sundance experience.
Hopefully you can get a better idea of what it's all about.

New Friends
One of the underlying themes from each of my Sundance trips is the amount of awesome people I end up meeting. I have met some of my closest friends by happen-chance at the festival. This year, I roomed with four girls- each from a different industry and with completely different backgrounds. Our fem-tastic crew grew even larger over the course of the week.
So much so, that we were often referred to as the Sundance Sorority.
Photo by @moneymakeshift
New Opportunities
The most beautiful thing about being surrounded by so many positive and entrepreneurial people was discussing potential collaborations for 2014. From organizing a yoga retreat in Belize with Lululemon Master, Caley Yavorksy, to speaking at an entrepreneurship conference in Washington DC, to learning about the publishing process with New York Time's best-selling Author, Ally Breedlove, to jet-setting to Cat Island in the Bahamas with jewelry designer, Blaine Muhl.
Brand Experiences
Swag suites and sponsored venues are a big part of Sundance. Companies come from all over the world to gift their products, showcase their properties and provide an overall brand experience. This year, among hundreds of sponsors, the familiar faces of Air BnB and YouTube had popup venues with guest speakers, Morningstar Farms provided free vegetarian meals to festival-goers and Lululemon gifted yoga mats to attendees of The Collective.
I ended up leaving with a HUGE bag de swag and making some great connections.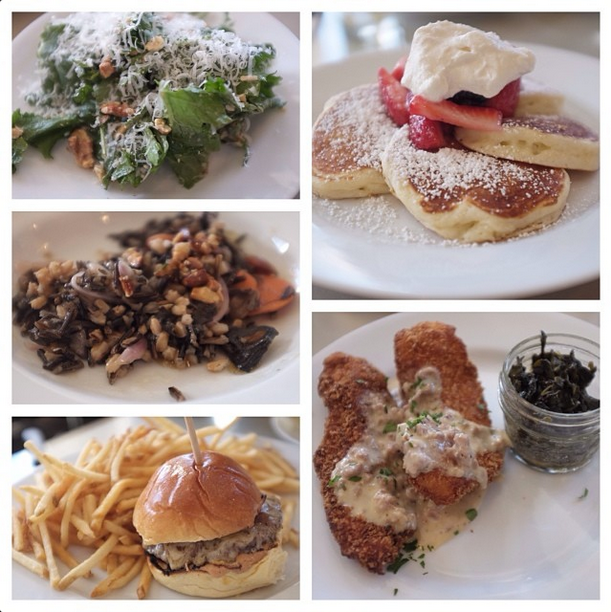 Photo by @moneymakeshift
Incredible Food
Between the hectic schedule, cold weather and late night parties, my Sundance diet is actually pretty lame.
Lots of coffee though. LOTS of it.
BUT, if you can get yourself to some of the dining pop-ups, Sundance is definitely a foodie paradise! I had an insane brunch at The Stella Artois Cafe curated by LA-based restaurant, Animal, and was lucky enough to get invited to one of the most exciting and exclusive dining experiences at Sundance- Chef Dance.

So Many Activities
Speaking from years of experience, nothing really beats a jacuzzi in the snow. One must also not miss a spa day at Montage Deer Valley. For $40, you get full-day access to Roman baths, saunas, fitness classes and some serious mountain views.
Love me some affordable luxury!
The ski runs are also known for being pretty empty during Sundance so this year I packed my snowboard and hit the slopes. I hadn't been boarding since last year at Sundance but, after some minor spills, it ended up being an amazing day.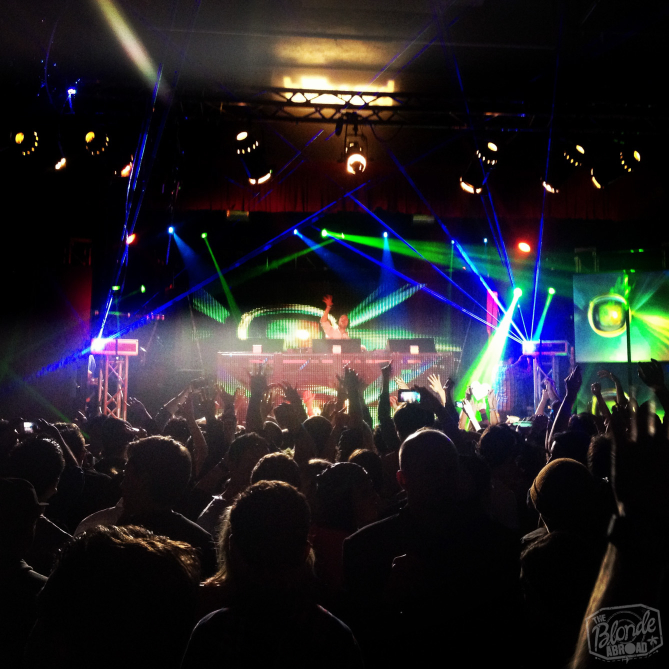 Musical Performances
As much as Sundance is a film festival, it also hosts an impressive lineup of musical performances. Venues like Tao and Park City Live bring in some of the world's biggest DJs and popup venues host intimate performances with major artists. In just one week, I saw more performances than I can even recall. Among them were Skylar Grey, Waka Flocka Flame, Rick Ross, Big Boi of Outkast and KT Tunstall.
I dance. You dance. We all Sundance.
Film Screenings
And last but clearly not least, I got to attend some of the film screenings… for the first time ever. You see, Sundance films are actually quite accessible. There's a ticket booth in Park City and online ticket sales begin months in advance. And the general public can go- not just people in the industry. In past years, I was working so much I didn't have time to see any of them. THIS year, however, I saw three: the documentary, The Measure of All Things, the mock-umentay, What We Do in the Shadows and the drama, Fishing Without Nets.
I even got to meet Flight of the Conchords Kiwi legend, Jemaine Clement

So, as you can see, Sundance Film Festival is so much more than red carpets. It's an exciting event for locals and people of all industries. It's definitely one of my favorite escapes of the year and I'm grateful that I've now been able to experience different sides of Sundance- both as staff and as an attendee.
Maybe next year as an actress? 😉
HUGE thank you the The Collective's founder, Charles Paret, for an incredible Sundance!