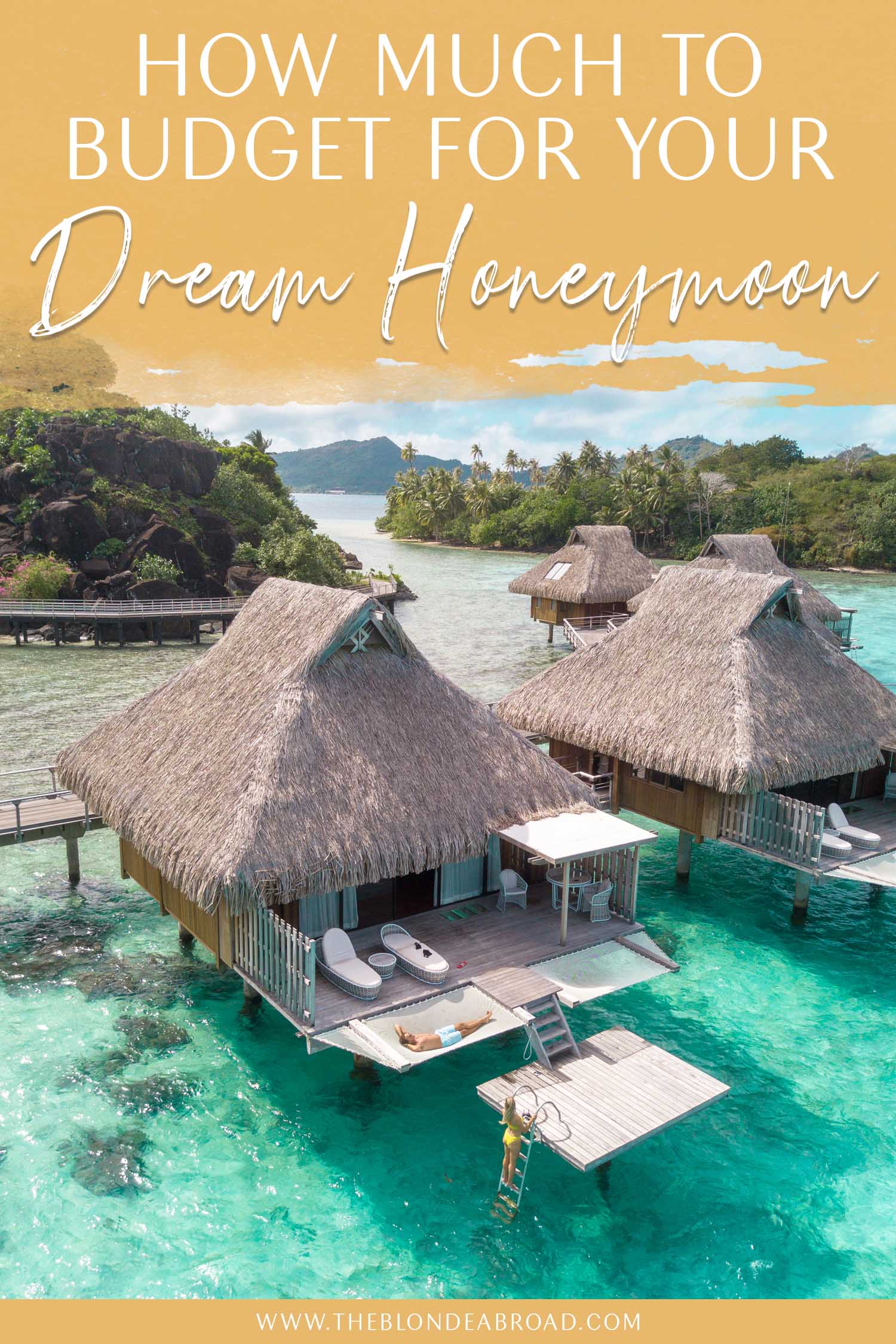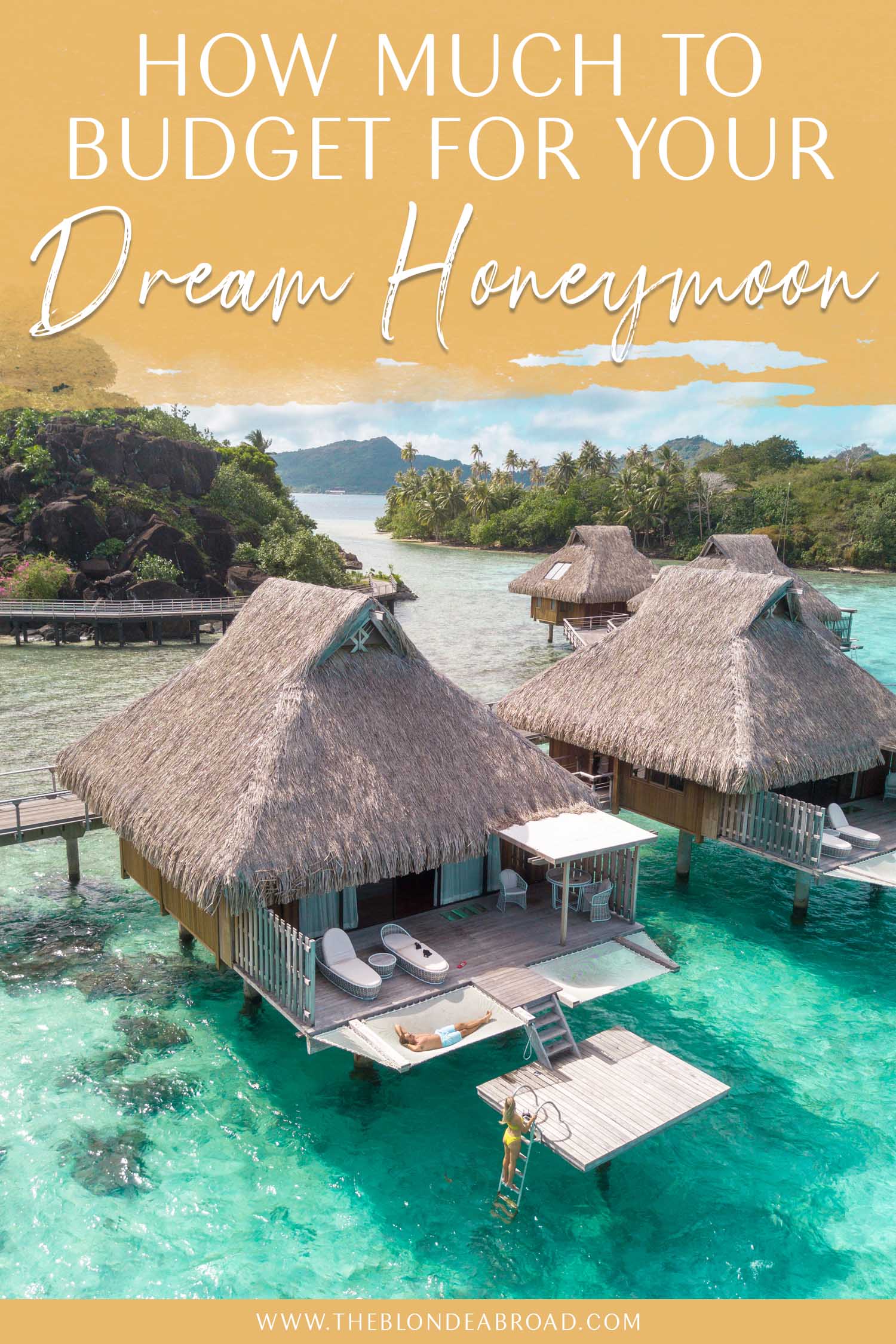 This post was written in partnership with You Need A Budget — as always, thoughts and opinions expressed here are entirely my own.
Given what's happened this year, the future of travel is a hot topic. My best advice (right now) is to focus on budgeting for the future and saving up for those dream trips.
For Meyer and I, our dream trips look a little different right now — we're planning our destination wedding and honeymoon!
Both of those trips come with a LOT of associated costs so chatting about our budget and going over finances has become a regular, hot topic at home.
It's a lot to take on all at once.
In order to limit the stress financial burdens can bring on, we have actively been going over funds and budgeting together. This is helping us plan for the future, and ultimately make trips—like our dream honeymoon!—come to fruition.
For our honeymoon, we're planning on exploring India for three weeks!
With a "high-low" approach to the trip (a mix of traveling on a budget for part of the trip, and splurging occasionally on luxury properties)—along with delving into culturally immersive experiences, we've estimated a budget of $2,000 USD per week, totaling around $6,000 USD for the entire trip.
Curious about how much to budget for your dream honeymoon?
Here's how we're budgeting for our honeymoon with the help of YNAB (You Need A Budget)!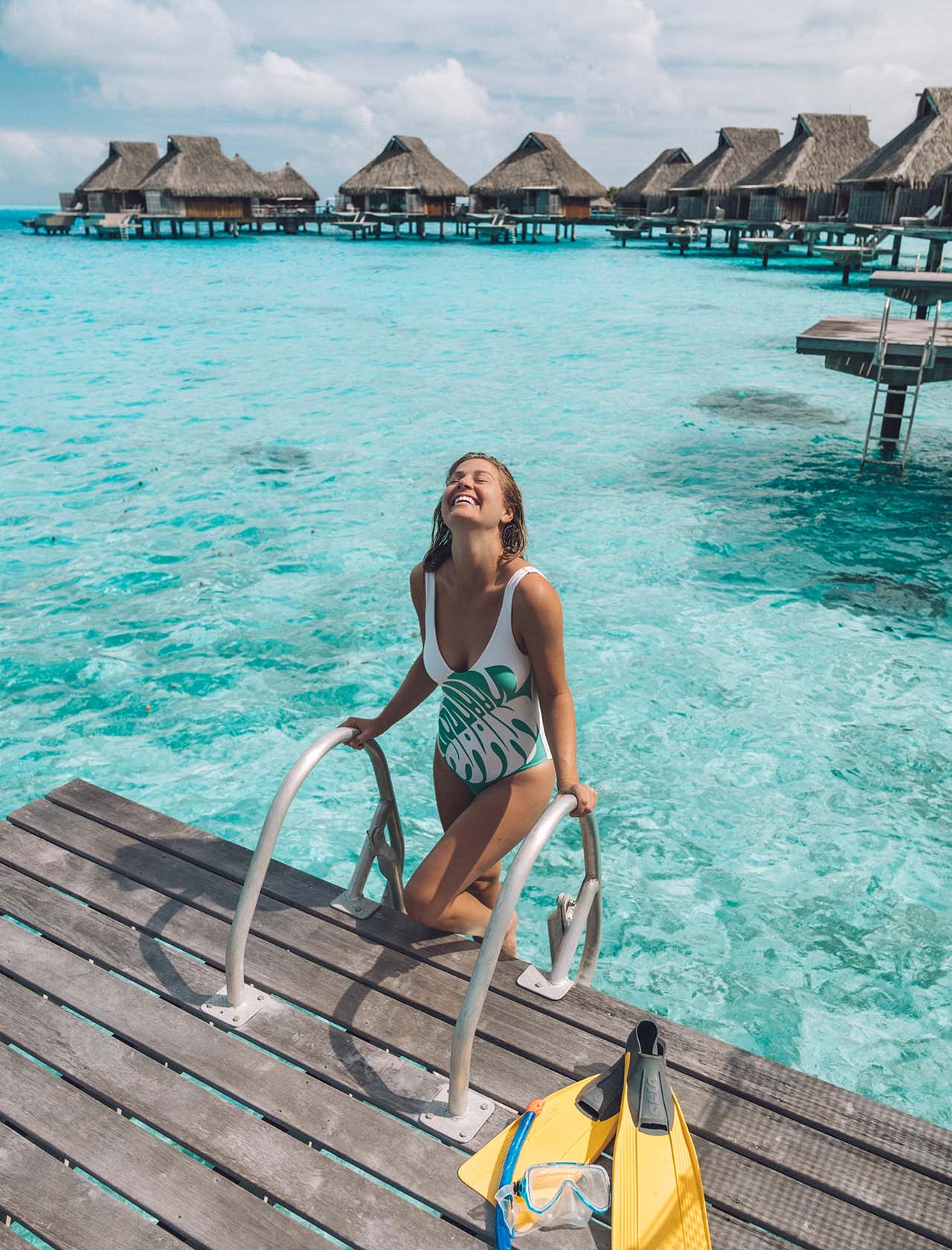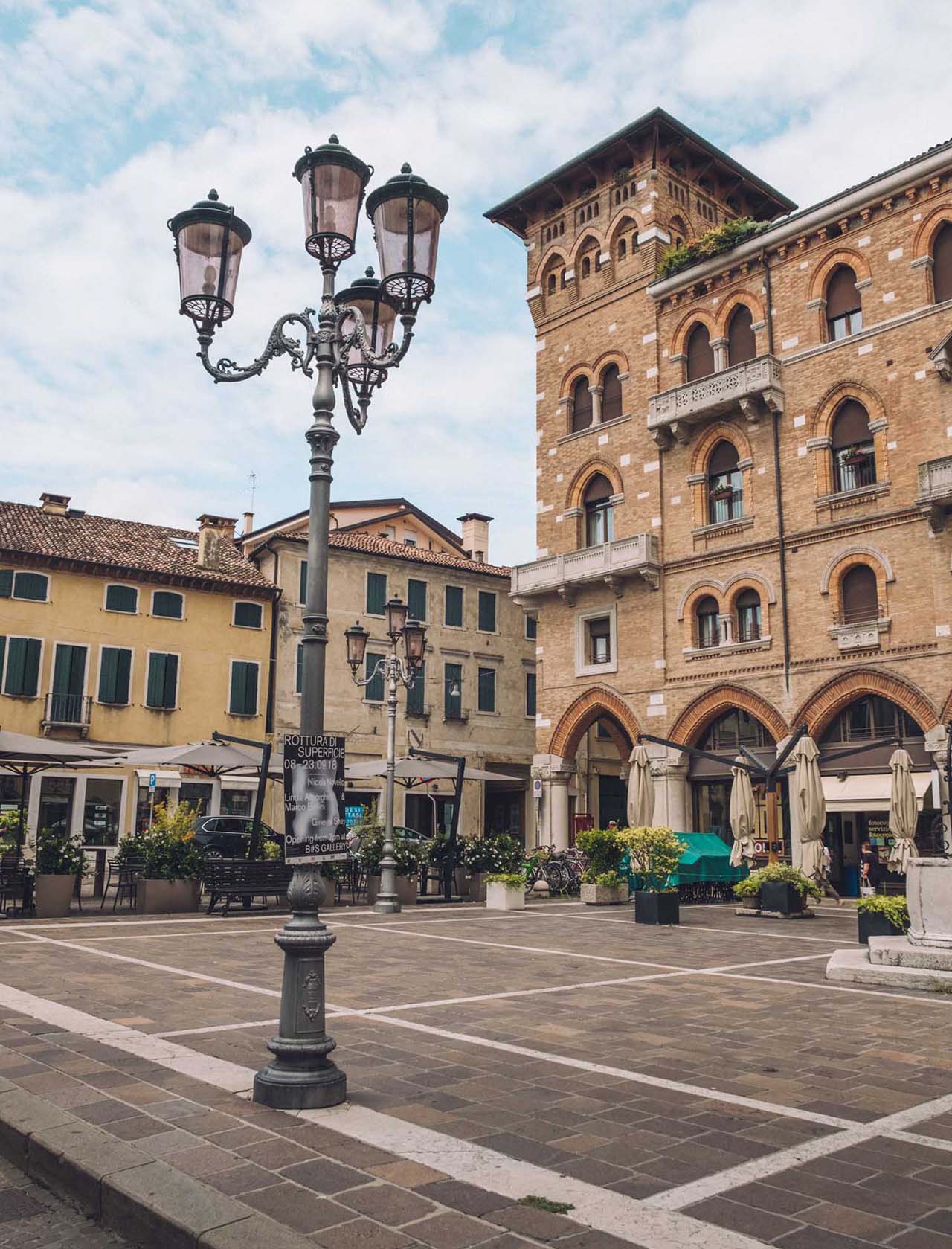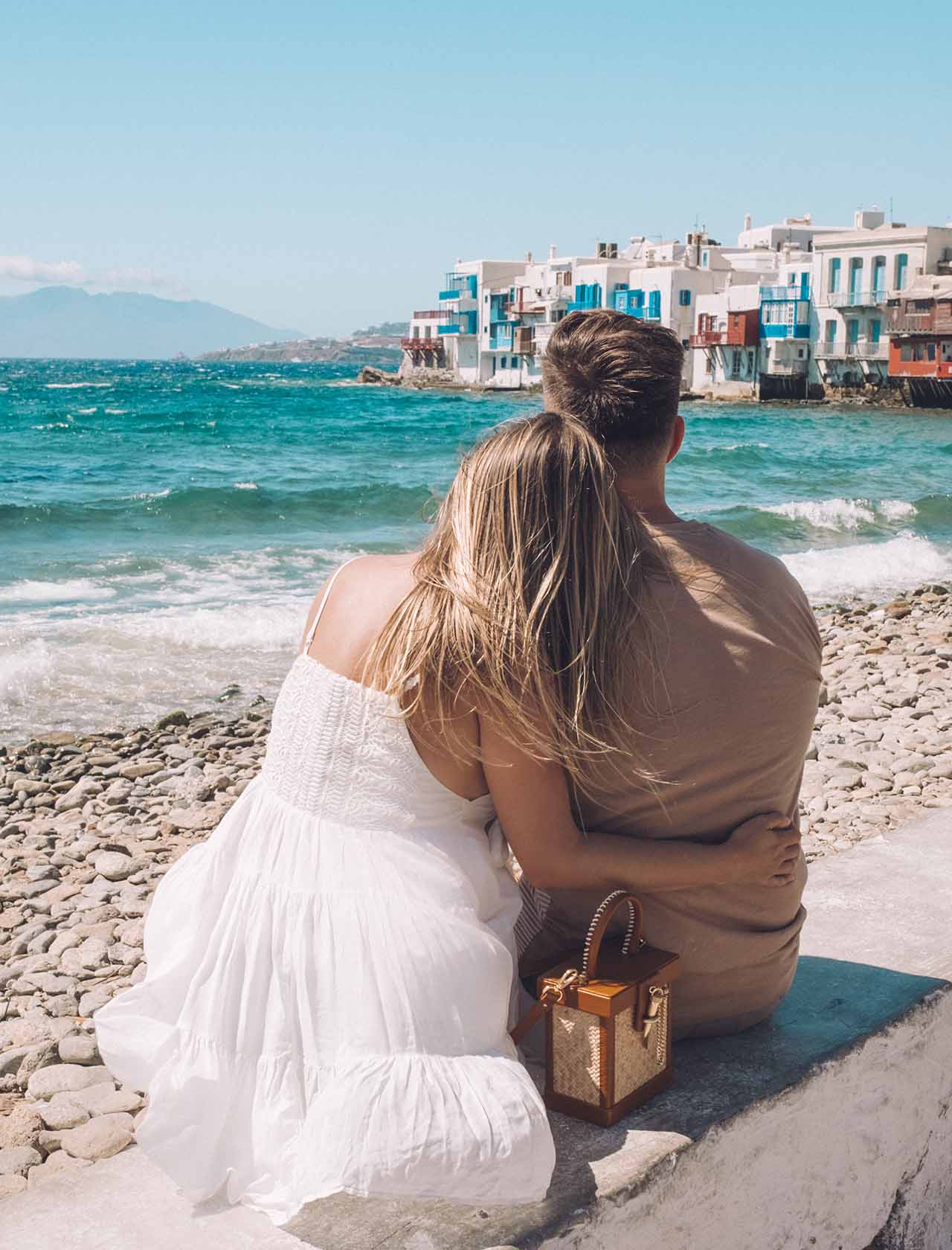 Pick Where You Want  to Go
For us, our ideal honeymoon would be more of an adventure than a relaxing vacation. As much as we love the idea of a super-luxury-do-nothing honeymoon, we have had these experiences before and want something different.
So, for our honeymoon, we picked India because it's a destination that neither of us has explored before and we can experience together with fresh eyes.
The beauty of India for a honeymoon is that, because we're both well-traveled, we're excited to spend part of our honeymoon diving into the local culture. We'll save some money and do more budget-friendly and local experiences where we can really immerse ourselves in the destination.
Here are a few things to consider when choosing where to go for your honeymoon:
Type of Trip
When it comes to picking a destination—talk to your partner about what kind of honeymoon you both envision. Do you want to primarily hang out on the beach and relax somewhere tropical? Do you want it to be a more adventurous excursion with lots of hiking? Or would you like to explore several cities and have a culturally immersive experience?
If you're looking to have a good mix of all these things—keep that in mind when choosing your destination.
Here are a few honeymoon ideas to get you started:
Exchange Rate
Consider places where you have a strong exchange rate and your money will go further to get the most bang for your buck! For example, destinations like India, South Africa, and Indonesia offer incredible opportunities to both save and splurge and get a great exchange rate for your money.
Here are more suggestions on where to travel while the US dollar is strong.
Cost of Destination
Factor in the costs of the destination. For us, India is a place we don't see ourselves spending a ton when it comes to tourist attractions or fine dining.
However, in other destinations—like Paris, for example—most of our budget would go toward activities and fine dining. So consider where you're going and what the highlights of that particular trip might be.
On top of this, how far is it to travel to the destination and what are the flight prices like? You can do a preliminary search to figure out the average price of flights—check out my travel resources page for my go-to apps to track flight prices.

Determine How Much to Spend
Once you've figured out where you want to go, you've got to figure out what the other costs will be.
I read that the average couple spends about $5,000 USD on their honeymoon. But it's SO hard to determine an "average" price. Every couple is different! So, I've broken down some key factors that play a big part in determining your own budget!
Length of the Trip
How long are you planning on going? Average honeymoons are usually anywhere from 8-14 days, though some people take a whole month. Figure out what works for you and your partner as this will significantly play into the budget.
As India is so expansive and we've never been before, we decided that three weeks would be the ideal length of time for us to explore and see the main highlights. We know ourselves and we are always so excited to explore that it's hard to relax and 'do nothing.' So we're setting aside about 1/3 of the trip just for a little luxury and romance!
Accommodation
Personally, one of my favorite things about traveling is staying at really cool accommodations. Going with the "high-low" approach to travel, we'll stay at both mid-range accommodations and guest homes and then splurge on a few incredible luxury properties.
Helpful Tip:
You don't have to do luxury for your entire honeymoon! We're planning to start our trip on a budget and end on a high note at some of the fanciest properties in the country. From my experience, there's something so rewarding about traveling deep into the local culture, jam-packing your days with adventure, roughing it a little bit, then fully relaxing at the end of a trip (to save yourself from adventure FOMO)!
Meals + Activities
I love trying the local cuisine and I'm a big fan of going on food tours while traveling. Are you planning on doing a lot of fine dining or sampling the street food? If you're staying in an Airbnb—you may have a kitchen to cook for yourself part of the time.
Consider how often you plan on eating out — whether that's street food or local restaurants — and what your expectations are for this.
In addition to meals, what kind of experiences and activities do you want to do on your honeymoon? Would you like guided tours of local highlights, to go on an animal encounter, or maybe to do a bit of scuba diving?
Maybe you'd prefer to spend the majority of your time on the beach, or perhaps you'd like to take a cooking class like learning how to prepare a classic Italian meal while in Rome.
Have a chat about what kind of things you want to do and what your priorities are!

Figure Out Where the Money Goes
I talked a lot about creating a rating system in my previous article on How to Budget for a Trip as a Couple, and the same principles go for planning your honeymoon. The key is to prioritize what's most important as a couple so you know where to spend and where you can save.
Consider the main variables mentioned above — accommodation, food and drink, activities and experiences — and individually rate each of these items from 1-3 (1 being the most important). If each of you do this from the start, it will open a dialogue for where you'll expect to spend most of your budget.
For Example:
Food and Drink: 2
Tours + Experiences: 3 (would rather save here)
Accommodation: 1 (would rather splurge here)
This will help determine where you'd like to spend more of your honeymoon budget and where you can cut back.
Assume your fixed costs (transportation — flights and such to get there and transportation once you've arrived) is a certain percentage of your budget. If you can roughly estimate what those costs are…
What is most important to you with what is left over?
Whatever budget you've estimated — whether it's $5,000 or $15,000 — the principles remain the same: figure out each of your priorities and then you can divvy it up accordingly.



Save and Budget Using YNAB
Things have been a little crazy financially for us since we just moved from South Africa to California. Throw in buying my first home along with the travel industry being quite volatile at the moment…
it's a financial roller coaster.
Meyer and I started using You Need a Budget to plan out our finances, budget for certain things (destination wedding, mortgage, honeymoon), and plan for the future, and it's been a gamechanger.
YNAB teaches four simple rules that show you how to stop living paycheck-to-paycheck, get out of debt, and save more money so that you can spend it on the things that matter most to you.
We're using YNAB to come up with a spending plan and to create a special savings fund for numerous things, like our wedding and honeymoon.
First, we figured out what our monthly expenses are—mortgage, groceries, transportation, fun, etc. Then, we plugged that into the YNAB software to figure out just what we can set aside each month.
YNAB offers free video training and live workshops. The best part is you can sign up for a free 34-day trial (no credit card required) to see if it would be a good fit for your lifestyle!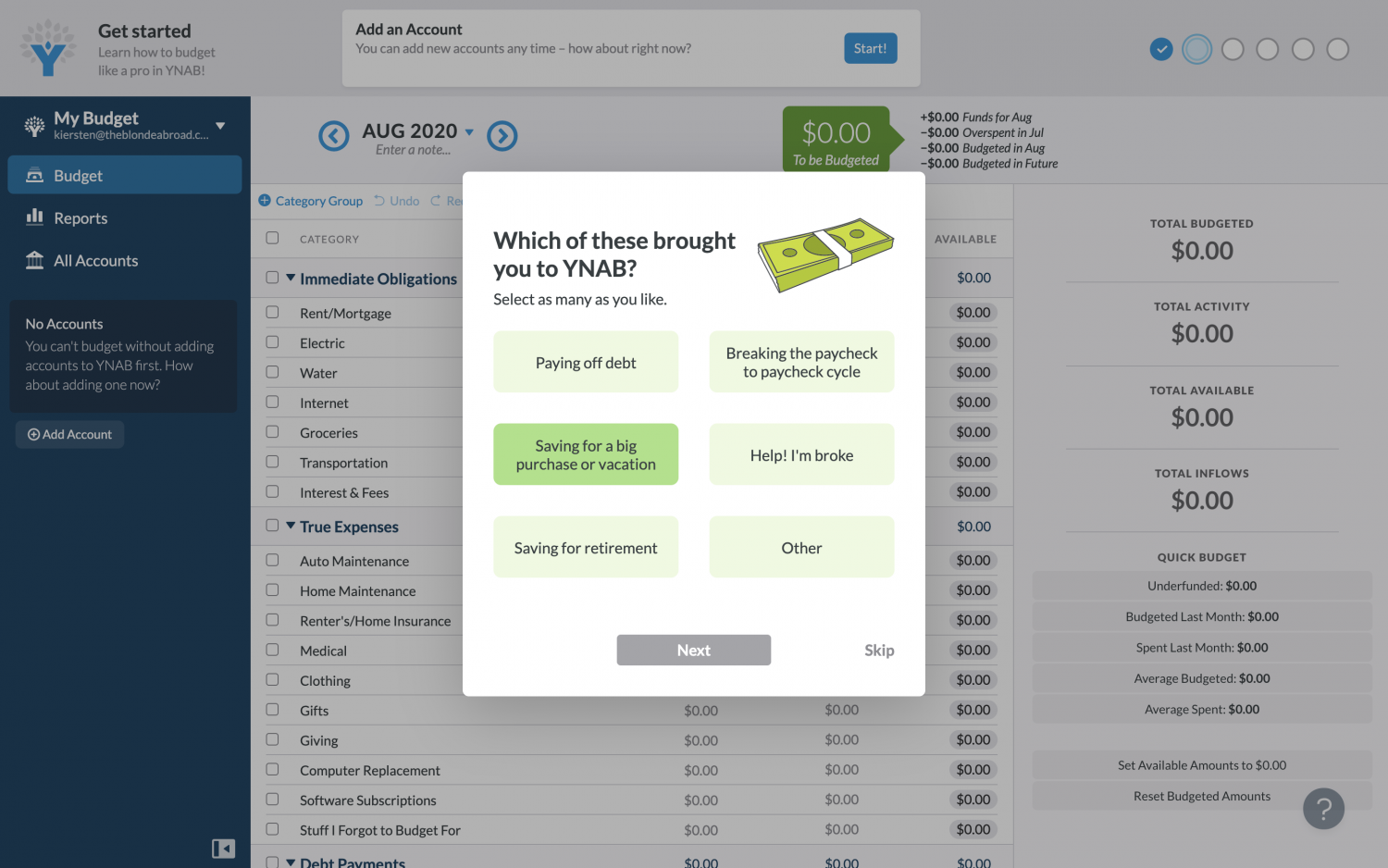 It was so easy to connect our accounts and start making a plan to figure out the future!
Come Up With a Spending Plan + Honeymoon Budget
Even if you don't have *exact* figures for things, you can research ballpark estimates and/or figure out how much you're budgeting per day of your honeymoon.
I really like using YNAB's Four Rules to help figure out how to prioritize and budget successfully:
Give Every Dollar a Job — Know exactly how you want to spend the money you have available before you spend a dime. This will ensure that you have money for the things that matter most to you.
Embrace Your True Expenses — Figure out what you really spend and treat those infrequent expenses (like annual car registration, insurance every 6 months, or replacing your phone every few years) like monthly expenses in your monthly budget. Breaking big or uncommon expenses down means you won't be surprised by them later on!
Roll With the Punches — Accept that things change and your budget should be flexible. You won't spend the same amount on all categories every month, so be prepared to move money around. Moving money around doesn't mean you are budgeting wrong, it means you are actually budgeting!
Age Your Money — Break the paycheck-to-paycheck cycle by aiming to reach the point of using the money you earned last month to pay this month's expenses and don't go over that amount! This margin will create more peace of mind than you can even imagine.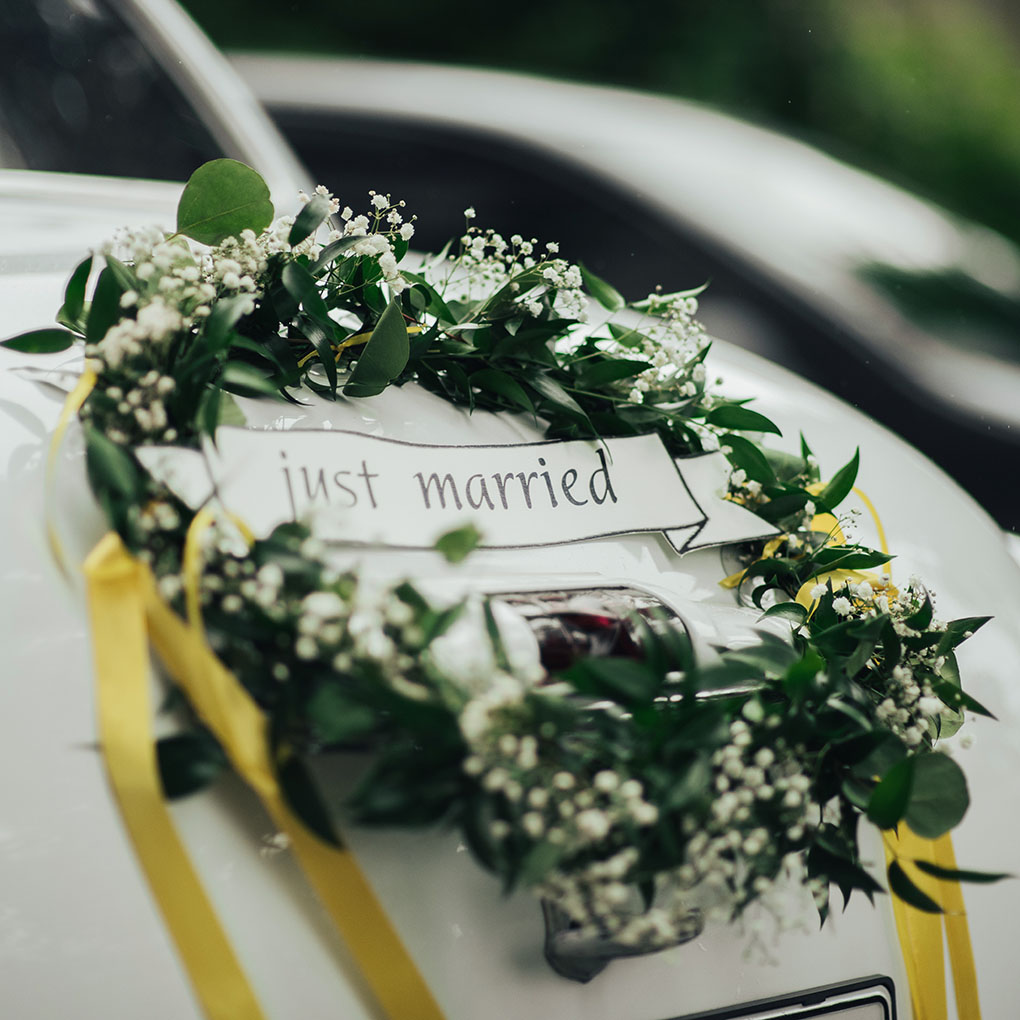 Create a Honeyfund
Since we're doing a destination wedding, we are asking for folks to not give us gifts. We realize the cost and expense it takes to travel across the world for a destination wedding and we are so grateful just to have our loved ones be there for the big day.
However, for most folks, creating a honeyfund as part of your registry is a great way to help cover some of the expenses of the honeymoon.
While some folks might see this as less personal than buying a tangible gift, there are a number of registries where you can add specific experiences (food tours, sailing, guided walks through the rainforest, etc) and guests can contribute to those.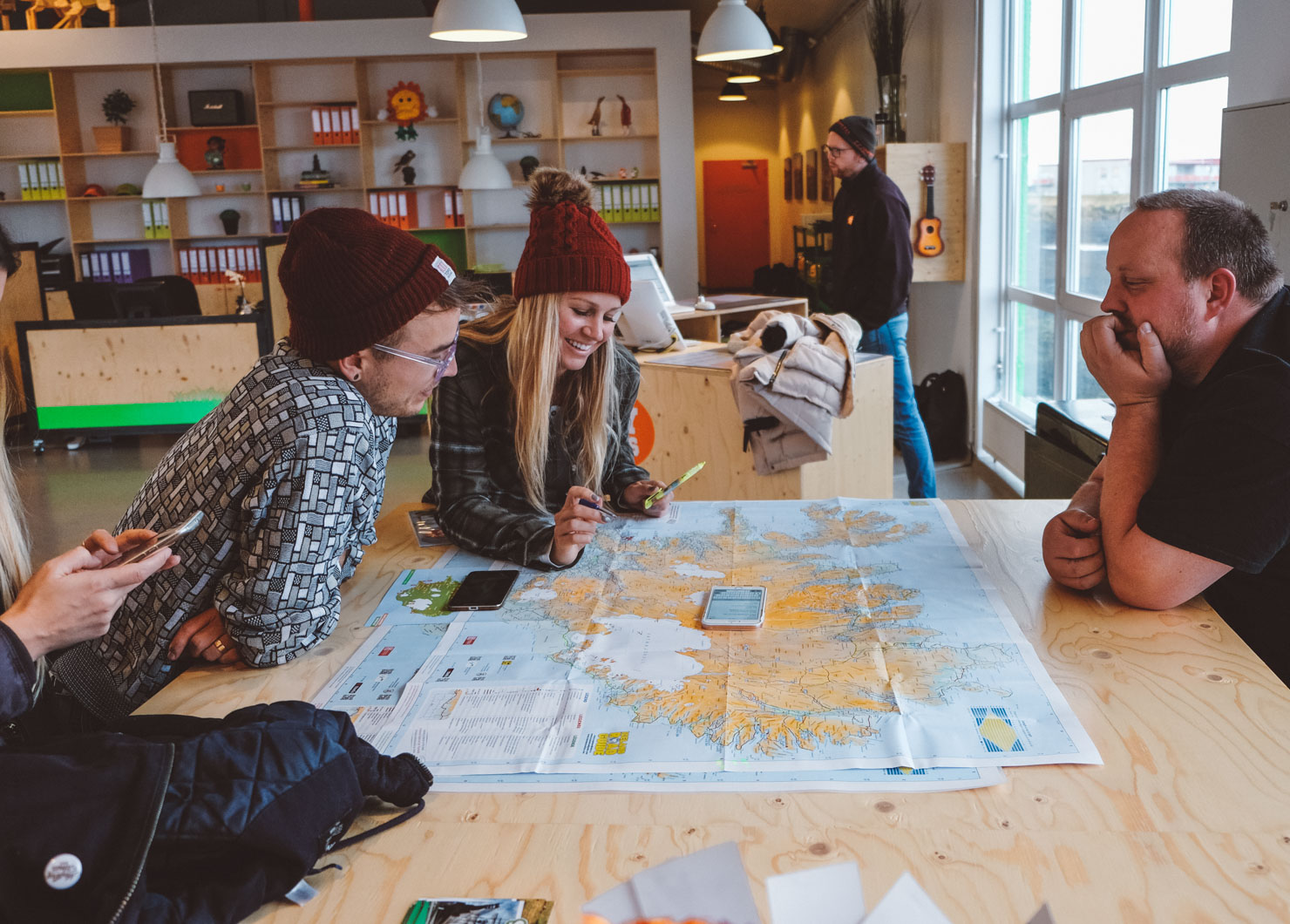 Create an Itinerary with a Travel Consultant
I normally plan out every single part of my trips, but because India is such uncharted territory for me and there are so many things I want to do and see, we're planning on working with a local travel planner to create the itinerary.
I value expert advice when it comes to getting to and from places and figuring out where it's okay to cut back on our budget and where we should splurge.
While this is an additional chunk of change, using a travel planner can go a long way toward planning your dream trip. 
However, if you're opting for a place where there are tons of travel articles and user-based suggestions and you are savvy with creating your own itinerary, this is not a necessary thing!
It truly depends on the destination and if you enjoy planning yourself or not.
But, if you can set aside a portion of your budget to plan with a travel planner, they will likely be able to give you some really good guidance.

Set Aside a Certain Amount Per Month
So, how are we going about saving money?
Setting aside a certain amount per month and breaking down that big sum into smaller parts is KEY. The number doesn't seem as overwhelming and way more tangible that way.
We gave ourselves a year to plan and the goal was to set aside $500 per month between two people ($250 each per month).
And since we aren't really going to go on our honeymoon until 2023, that gives us plenty of time to fill our piggy bank!
Figure out your monthly expenses and see where there might be a little wiggle room. You can adjust the amount to fit your income and budget, along with the time you have to save. All of these little things will add up over time!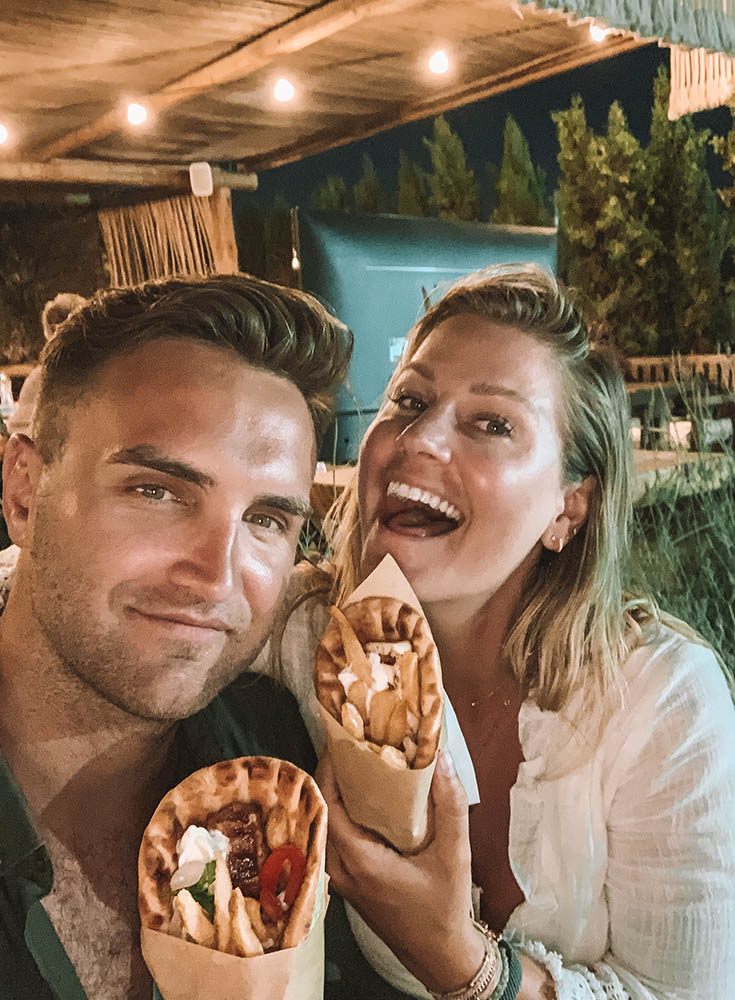 Ways to Save on Your Honeymoon
I'm all about stretching my dollars as far as possible! There are a few key ways to make your money go farther and get the most bang for your buck.
Be Flexible With Your Dates
Consider the "shoulder seasons" of your destination and traveling during the off-season. You'll likely find better deals on accommodations and you'll also dodge the crowds.
Take a "High Low" Approach
I mentioned the "high low" approach a couple of times and I think this is one of the best ways to get the most out of your trip. Mix up your accommodations and stay at some budget properties and then splurge on some really nice places. The same goes for food—you can mix street food with fine dining.
Opt for Places with a Strong Exchange Rate
I mentioned earlier about opting for places with a strong exchange rate. You can really stretch your dollars by doing this. Here are my suggestions on where to travel while the US dollar is strong.
Take Advantage of Free Things To Do
Do your research or talk to a travel consultant about free things to do. A lot of places will offer free museum days, have local festivals to go to, or you can find free walking tours, too!
Use Travel Reward Credit Cards
As you'll be making a number of travel purchases, have you considered getting a travel rewards credit card? Personally, I'm a big believer in travel reward credit cards if you are in a position to pay off the balance every month.
Most cards will give you 5x the points to the dollar on travel purchases — so you can rack up points pretty quickly (especially if you sign up for a new card and earn the bonus).
Using credit card points towards flights can be a great way to bring down the cost of transportation, too! Here's my beginner's guide to earning points and miles!

What tips do you have when it comes to budgeting for your honeymoon? Let me know in the comments below!