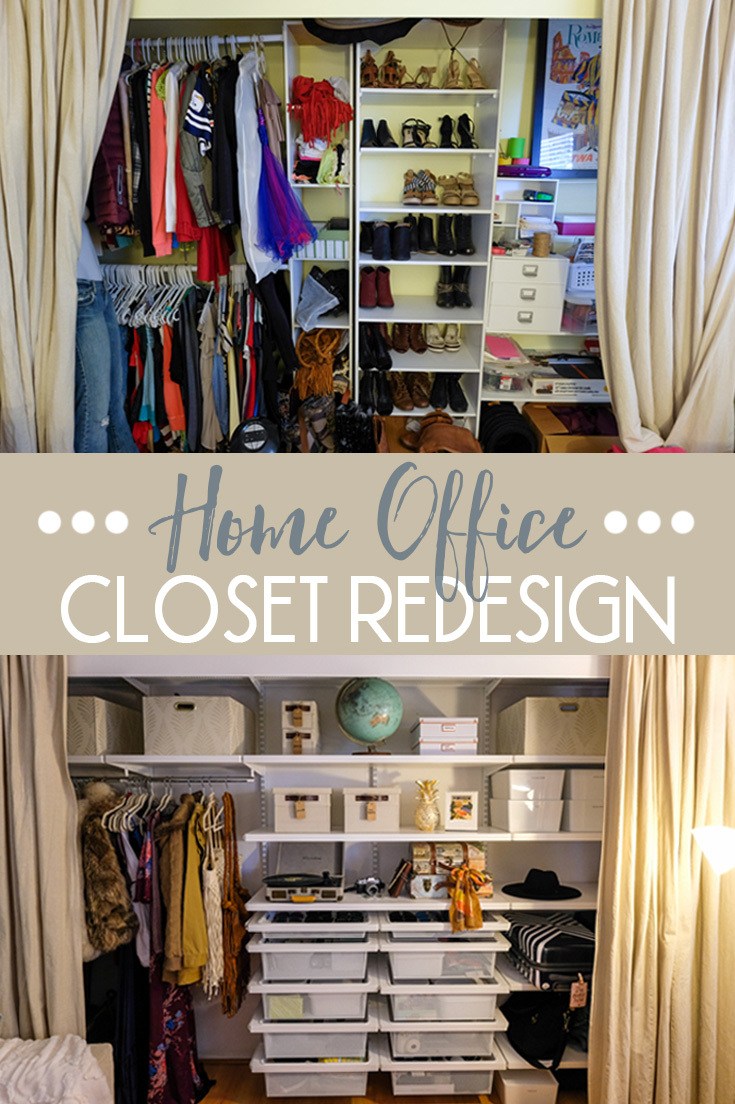 Since my time home is limited, my home office is super important to me– it's the only space I have that is dedicated to my travels and to my blog. But over the years, my office space had turned more into a unorganized nightmare than a creative space.
I had been dreaming of a wanderlust-filled, modern, and chic travel-inspired space to spark new ideas for the blog and my brand. So I knew I had to make some organizational changes!
Between my last few trips, I partnered with my good friend Jen– boss lady of Life In Jeneral, a professional organization company– and The Container Store's elfa® shelving and drawer system to restore some order to my home office closet and get control of my office space.
Check out my home office closet redesign!

My Closet Space Before elfa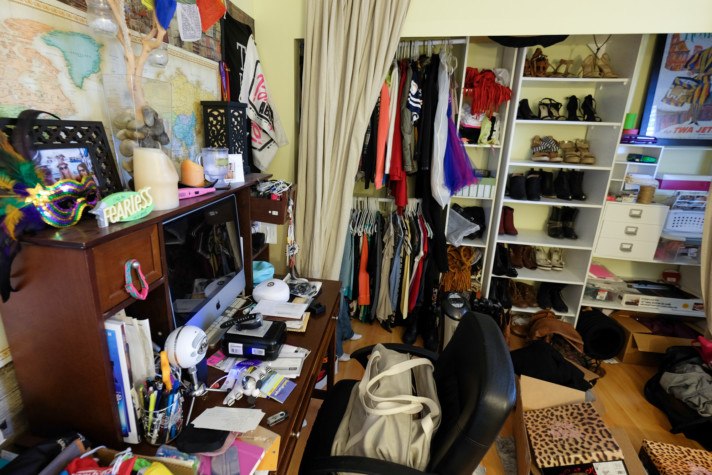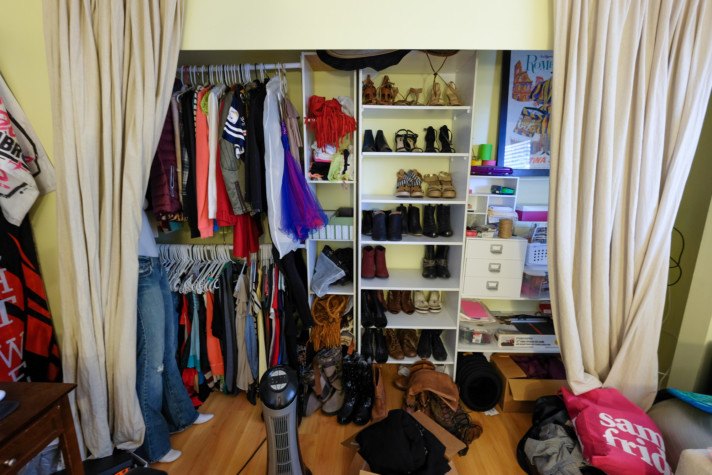 My Closet Space After elfa
 

(+ Jen)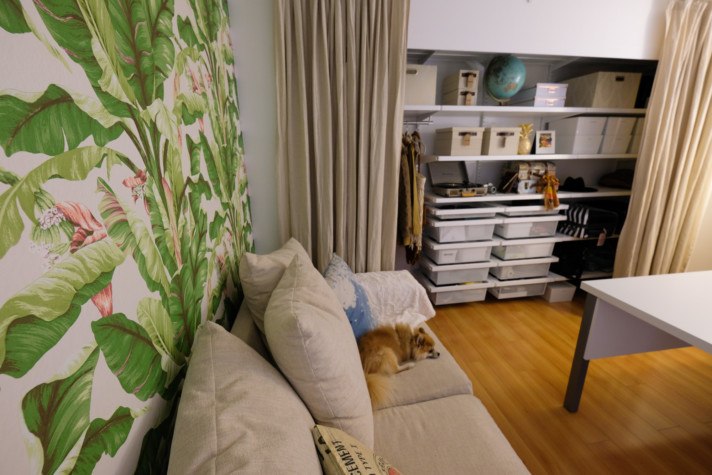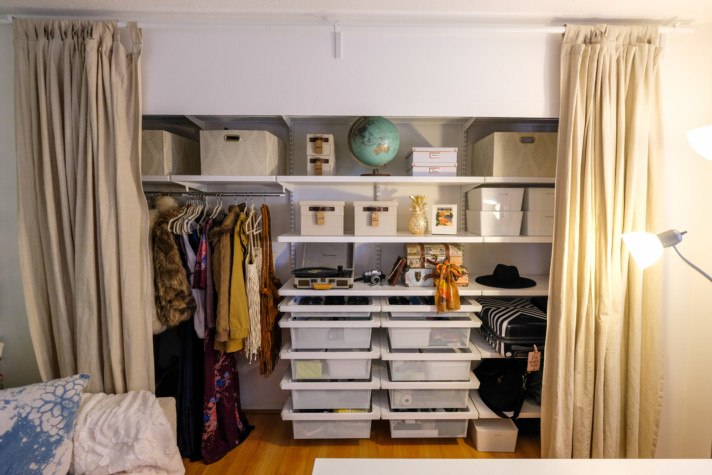 Elfa Shelving & Drawers
The Container Store is the nation's leading retailer of storage and organization products and is all about coupling their one-of-kind product collection with a high level of customer service delivered by highly trained organization experts in store and through their Contained Home service!
I had so many travel essentials from camera gear, to travel-sized toiletries, so I was dying to try out elfa for my closet space because my needs and travels change (daily), and it can be adjusted whenever I need it to be.
The elfa shelving and drawer system is completely customizable for your storage and organization needs. elfa is perfect for any area of the home, including the closet, garage, office, or pantry– in my case, an office closet! It also makes everything easily accessible with the open shelving, which fits perfectly with my company.
Jen and I spent a day clearing out my chaotic closet, and mapped out the shelving to best optimize the space. Installation was a breeze, and I couldn't be happier with the final outcome.
Step One: Clean It Out
Step Two: Plan It Out
Step Three: Deck It Out
Jen and her team finished off the shelves and drawers by adding adorable boxes, bins, labeling, and helped me organize everything into a new home!
"This was a fun project see come to life and am so happy with the outcome! We can't wait to see her happiness in that space day in and day out."

Want elfa for Yourself? SALE!
The Container Store's Annual Shelving Sale is currently going on now, through October 16th, and features 25% off all Shelving solutions – including elfa and elfa installation!  Take advantage of the awesome shelving and elfa solutions as you transform your creative space and do a little "fall cleaning!

Read More

A big thank you to The Container Store for partnering with me on this closet renovation project. As always, thoughts and opinions expressed here are entirely my own.