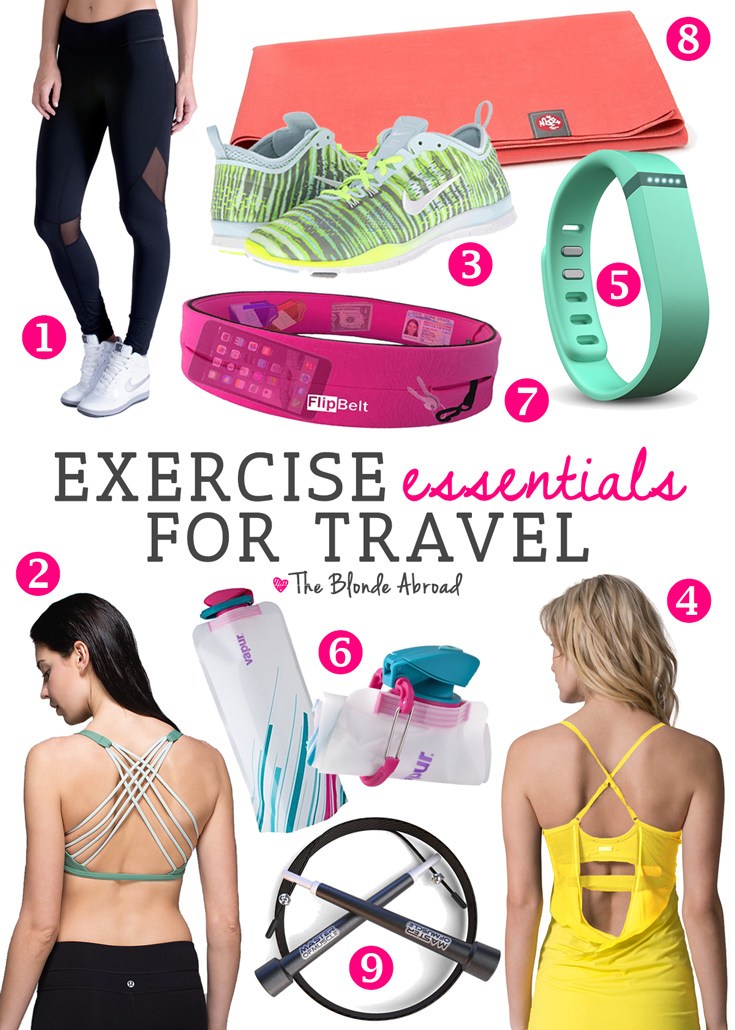 We've all been there. As we empty our closets onto our bed, sorting through this and that deciding what to pack, we ask ourselves "should I bring clothes to work out in or not?"
Rather than placing dumbbells into that suitcase or packing 5 pairs of yoga pants for a one week trip, here are tips for packing only the essentials.

Versatile Workout Wear

1. Versatile Pants
Pack yoga pants like these from ALALA that can be worn both as leggings for everyday wear or for more active days.
2. Strappy Sports Bra
Pack a sports bra that can "jazz up" an outfit. This strappy bra from Lululemon is perfect under tanks and t-shirts.
3. Versatile Tops
Pack tops that either have built in bras, like this tank from ALALA, or ones that are stylish enough to wear anywhere.
4. Light Shoes
Nike Free trainers are perfect for travel because they're lightweight and can be worn while exploring or exercising.
Versatile workout wear is essential so that you can pack less and get more out of each item. If you know you'll only wear "those crazy unicorn print yoga pants" in a gym or to bed, consider packing a more basic pair that can also be worn as leggings with other outfits.
Fabletics is also a great place to find lightweight, high quality and cute workout clothing. They off a month to month membership with the cutest selections- are your first month is only $25 for a full outfit!

Travel-Friendly Gear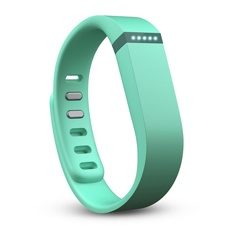 5. Fitbit
Fitbit is perfect for travel and exercise as it wirelessly tracks steps, distance, calories burned and active minutes.
6. Vapur
I always travel with a re-useable bottle by Vapur because they conveniently roll up when empty so you can store it or clip it away.
7. Flipbelt
Skip the money belt and get a Flipbelt. It easily holds items like your phone and money discreetly while you exercise or explore.
Consider your travel plans when packing extra workout gear, as you may not need much other than a pair of running shoes and a water bottle.
These are some of my favorite travel-friendly exercise essentials perfect for keeping track of your exercise, staying hydrated and keeping my things secure around my waist.

 Lightweight Equipment
8. Travel Yoga Mat
For those passionate about their yoga practice, the Manduka eKO mat is super light and folds to fit any space.
9. Cable Jump Rope
Taking up virtually no space at all and weighing hardly anything, a cable jump rope is the perfect travel companion for some cardio on-the-go.
If you feel an absolute need to bring some equipment, it's important to consider how much it weighs, how much space it takes up and, most importantly, how often you'll use it.
Sometimes the best workout equipment you'll find is in a public park. Climb stairs or run with your own two feet. However, these items are perfect for travel and will give you that boost of inspiration to wake up and get your heart rate up!