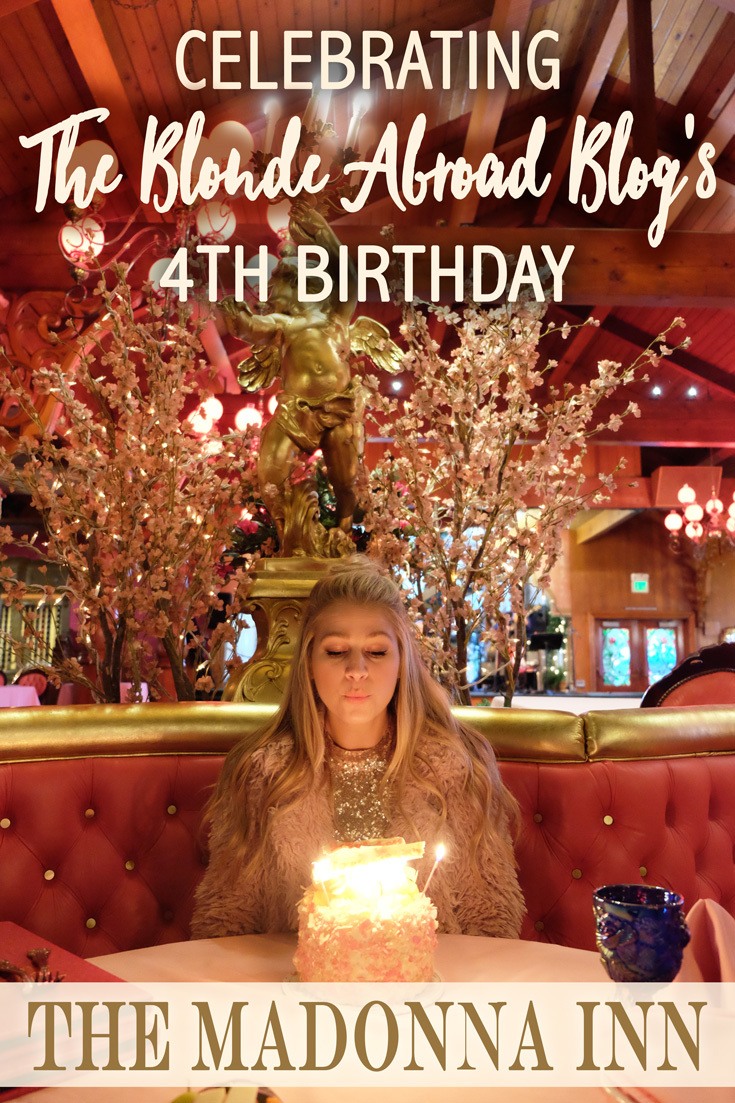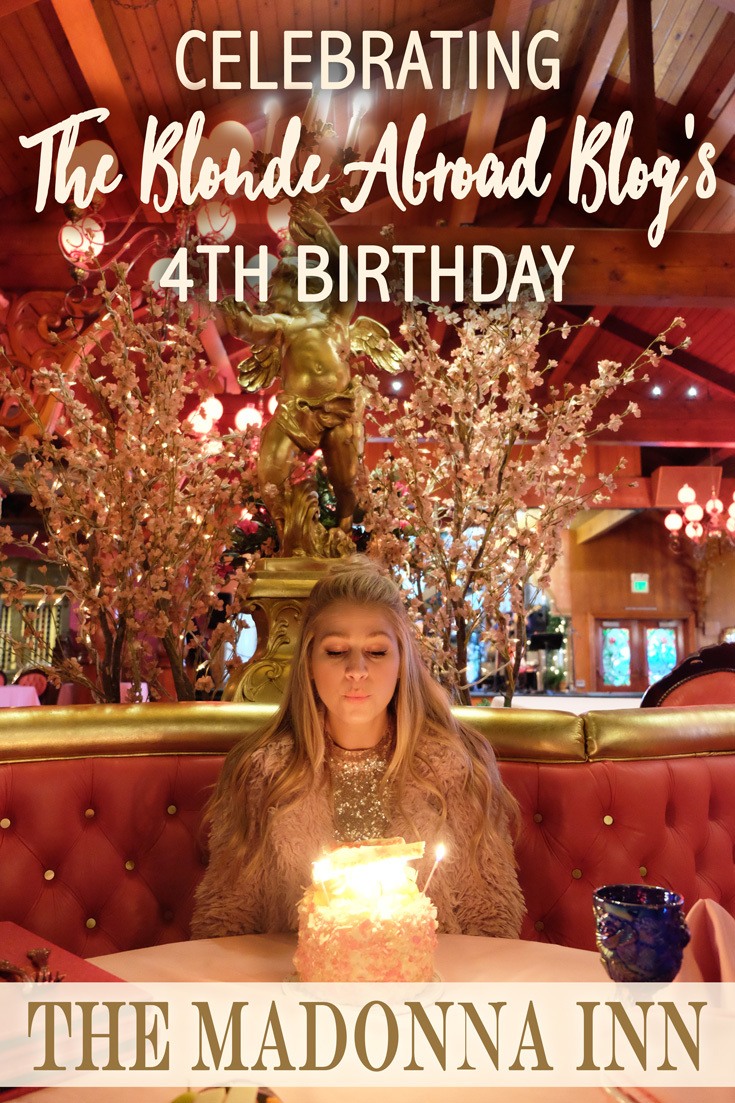 The Madonna Inn has made a name for itself with its over-the-top themed rooms and extravagant decor reminiscent of Vegas in the 1950's. Though I'd driven the California Coast countless times before, I had yet to rest my pillow (in a room covered in pink glitter) at this landmark hotel.
For the 4th birthday of The Blonde Abroad, I decided to make that dream a reality. So, I booked a night's stay to celebrate and let my "pink" flag fly.
Situated in beautiful San Luis Obispo, California, the Madonna Inn was the perfect stop on my recent girl's road trip up the California Coast!
Each of the 40 rooms is uniquely decorated to suit different tastes — from rock rooms to waterfall showers to grand fireplaces to glittery walls.
We were lucky enough to stay in the Austrian Suite.
As one of the biggest rooms, this suite was SO big you could to do cartwheels through it. It was also adorned with gold and blue accents throughout, making it feel as though you were a royal guest.
The property includes large horse pastures, a pool and spa, wine cellar, bakery, coffee shop, dining room, cocktail lounge, banquet rooms, and shops.
The most breathtaking room is probably the Gold Rush Steakhouse. The hand-carved marble railings in the dining room came from Hearst Castle! The ceiling is also something to marvel at, boasting giant flower sculptures, glittering vines and gold foil.
Oh, and let's not forget to mention the vibrant pink dining booths!
Last, but not least, Madonna Inn is known for their tasty cakes straight from their in-house bakery. We got a Pink Champagne cake for the blog's big, birthday celebration — and it was to die for! I am not exaggerating. It might have been the best cake I've ever had.
So, naturally, we ate the rest for breakfast!

Read More

SHOP my Madonna Inn-inspired style!