Up until the summer of 2011, I had consistently lived by a series of identities that had limited me my entire life. That is until The World came in on a white horse like Prince Charming and rescued me from a future bound by limitations.
During my Sophomore year of college, everything I was, "An Overachiever" and "A Girlfriend," was taken out from under me in just one short week. My relationship of 2 1/2 years ended and I was overwhelmed by the constant stress of my full-time job and maintaining a 4.0 GPA. I was suddenly single, aware that I had put my friendships on the back-burner, and felt empty and even a stranger to myself.
That very next week, I saw a flyer on my college campus for an intensive Spanish Language Study Abroad Program in Spain for that Summer. I had never traveled out of the country and had only been on one flight in my entire life! Without even telling my parents I put down the deposit, broke my lease at my apartment, gathered what little money I had saved, and told my boss I would be back in July.
After spending a month studying Spanish in Spain, I spent another three weeks backpacking around Ireland, France, Germany, Italy, and England. During my time abroad, on my very first international expedition, I discovered a new sense of independence, experienced new cultures, and saw and touched history. I was hooked. I came home empowered, refreshed, and ready for something more.
When I returned home from Europe in the Fall of 2008, I began my Junior year of college as a declared Financial Services major. Why did I choose Finance? Because, in my mind, it was the most challenging Business Major with a promising future of success at a young age. I also spent Spring Break of my Junior year of college volunteering with Global Water Brigades.
It was a new international adventure but this time founded on philanthropy. The experience left such an impression in my heart that I knew that one day I would live a life dedicated to supporting causes like GWB… one day that is.
"Once I was successful, had time, had a great job, and had money."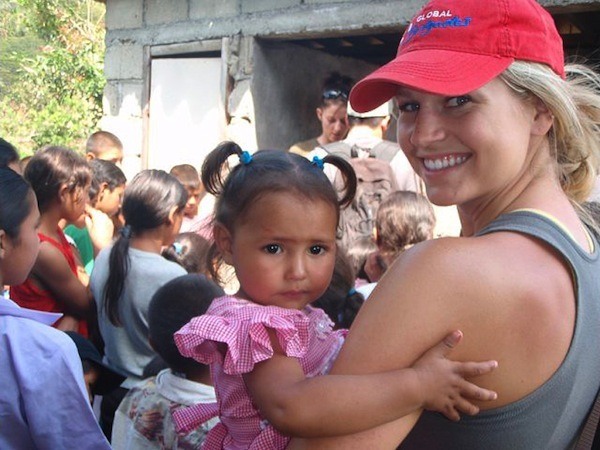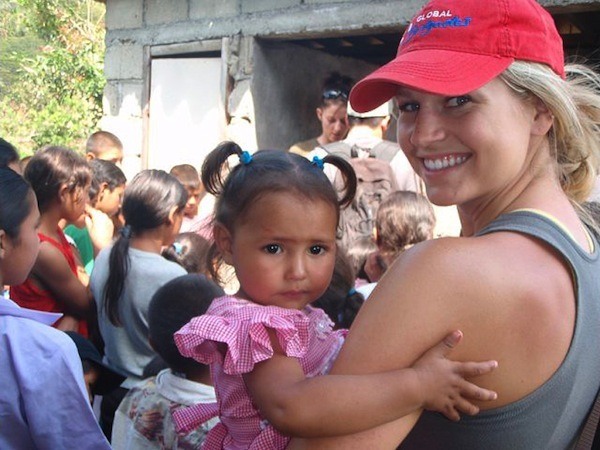 I continued working full time throughout college at various Wealth Management firms and, by the time I graduated, my resume (the almighty dictator of your future career) was pristine. I had four years of full-time work experience in Financial Services, I had graduated in just 4 years with Business Honors, and already had a job lined up working for a prominent Wealth Management Firm in Los Angeles.
I was just 21 years old when I moved from San Diego to LA (the same weekend I graduated college!). The city was big and unfriendly and I was working insane hours (sometimes from 3 am to 8 pm). But, after almost a year at the firm, I was well on my way to becoming a young professional.
The truth was, I hated my job and I felt trapped.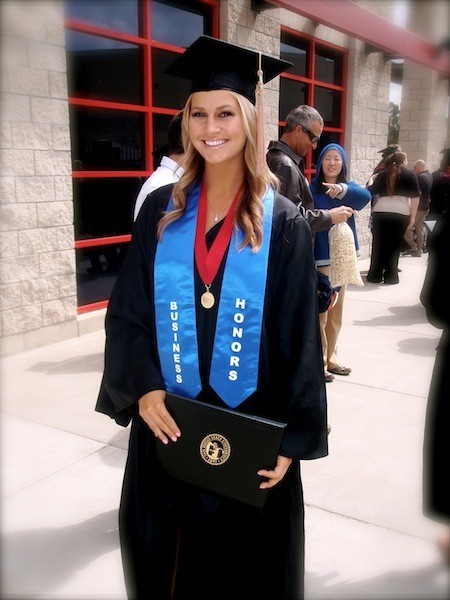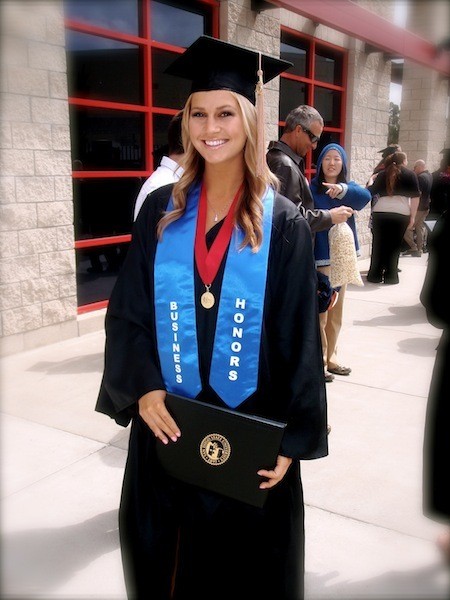 The only thing getting me through the "day to day" was my involvement with various organizations in Los Angeles. I had become incredibly passionate about Step Up Women's Network, a national, nonprofit membership organization dedicated to connecting and advancing women and girls.
After my long days in the office, I was going to membership meetings, networking events and making friends with all kinds of inspiring women of all ages from various industries. It was through this involvement that I realized that true happiness, for me, would not be found in a cubicle.
So, I quit my job.
(Well, it wasn't quuuuuuite that simple, but you get the point.)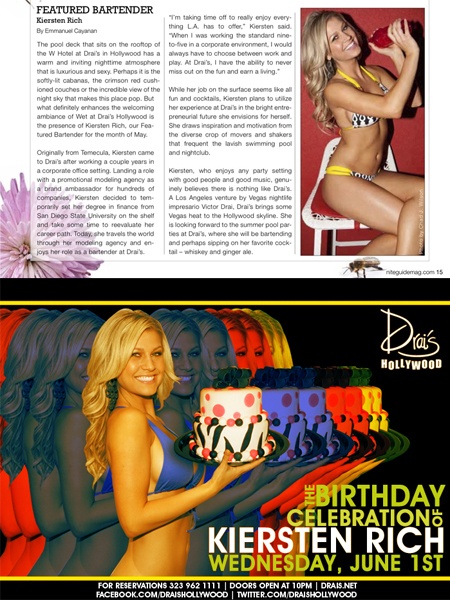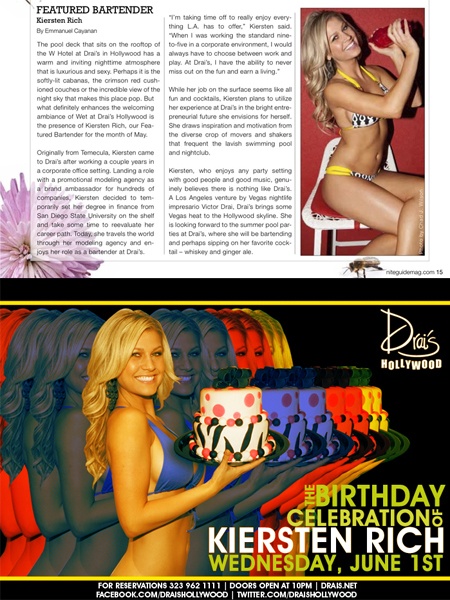 My decision to leave my firm came unexpectedly. I hadn't once considered that my 10-year plan would be so far off from what I wanted to do. But I still didn't know what I wanted to "be." All I needed, for the time being, was a job and a decent income to pay the bills. I decided to take a break from my career path and, instead of jumping right back into Finance working for another firm, I wanted to have some fun.
Enter: Hollywood.
Instantly, I was taken over by the glitz and glamour of the star-studded city. That's when I started bartending at a nightclub, Drai's Hollywood. I had also signed with a few promotional agencies and was working events as a spokesmodel in my free time. I was having a blast, making money was easy, and life was fun! Yes, life was glamorous, but something was missing. I had lost my sense of purpose and lost sight of my future.
I wasn't happy, yet again.
It was at this point that I had to stop and do some serious soul searching. I had gone through my entire life trying to fit inside a mold. I wasn't TRULY driven by money or even convinced that I would ever fit into a role in a corporate work environment. At 22 years old, I wasn't ready to be "A Young Professional" and wasn't being true to myself playing the role of "Young Hollywood."
I turned again to The World.
This time, I wasn't waiting around for anyone to join me. So, I packed my bags for a four-month trip to anywhere. I had saved very little money and I had no idea what I was doing. I simply booked a flight in June to Australia and a return flight home from New Zealand in October. Summer 2011 turned into a grand tour of Australia, Southeast Asia, and New Zealand.
I came home and began planning another month long trip immediately! This time, helping fundraise over $5,500 for Peruvian Hearts before setting off for Peru. I hiked the Inca Trail to Machu Picchu, spent Christmas with an all-girls' orphanage, donated the $5,500 towards college scholarships for three girls, and celebrated the New Year on a beach in Costa Rica.
I returned home, worked as many freelance jobs as I could get my hand on, saved some money, then immediately began planning a trip to South America to promote literacy in Bolivia helping some amazing organizations. I spent March 2012 helping Biblioworks in the small pueblo of Morado K'asa, assimilating into life as a local, going on some daring adventures and taking my Spanish to the next level.
It was on this trip to Bolivia that "The Blonde Abroad" blog was born.
Fast forward to present day and I've traveled over 70 countries, I'm now based in Cape Town, South Africa, there are nearly 1,500 articles on this site, and I have a six-member all-female team helping run my business. The Blonde Abroad has become a multi-level business and has various revenue streams including affiliate programs, consulting, social media marketing, all-female travel tours, and digital content creation.
Now, that I've caught you up to speed, I am proud to say that quite simply and confidently put, "I am a little bit of everything."
I established The Blonde Abroad when I stopped living a life bound by limitations and decided to follow my heart and live a life without borders. I have met hundreds of beautiful souls throughout my travels and knocked some big adventures off my bucket list.
I want to share my passion for travel, my love of experiencing new cultures, and my mission to help support non-profit organizations. Through The Blonde Abroad, I share my life as a fully self-expressed and independent woman with the hope that I may inspire others. You are never too old, too busy, or too blonde to pause what you're doing and take some time to follow your dreams.
May you never settle for a life that's anything short of extraordinary!
XOXO
Kiersten AKA The Blonde Abroad
Check out more of my interviews and features on my Press page!